The latest collection by Bridal gown designer MYWONY was inspired by works of William Shakespeare. The intricate selection of eight gowns is created from flowing pleats of crushed silk chiffon, delicate inlays, corsets and tulle pleats. The gowns are named after Shakespeare's heroines and reflect some elements of 16th-century fashion, when ruffles, bodices and voluminous sleeves created a complicated dress code. Discover the entire collection at MYWONY.
MYWONY is a modern line of made-to-order wedding gowns with detailed attention to high quality standards, unique handwork and detailing, perfect fits and feminine silhouettes. The captivating magic of nature is the most powerful inspiration for the brand's designer, Claire Rous, in creating her collections.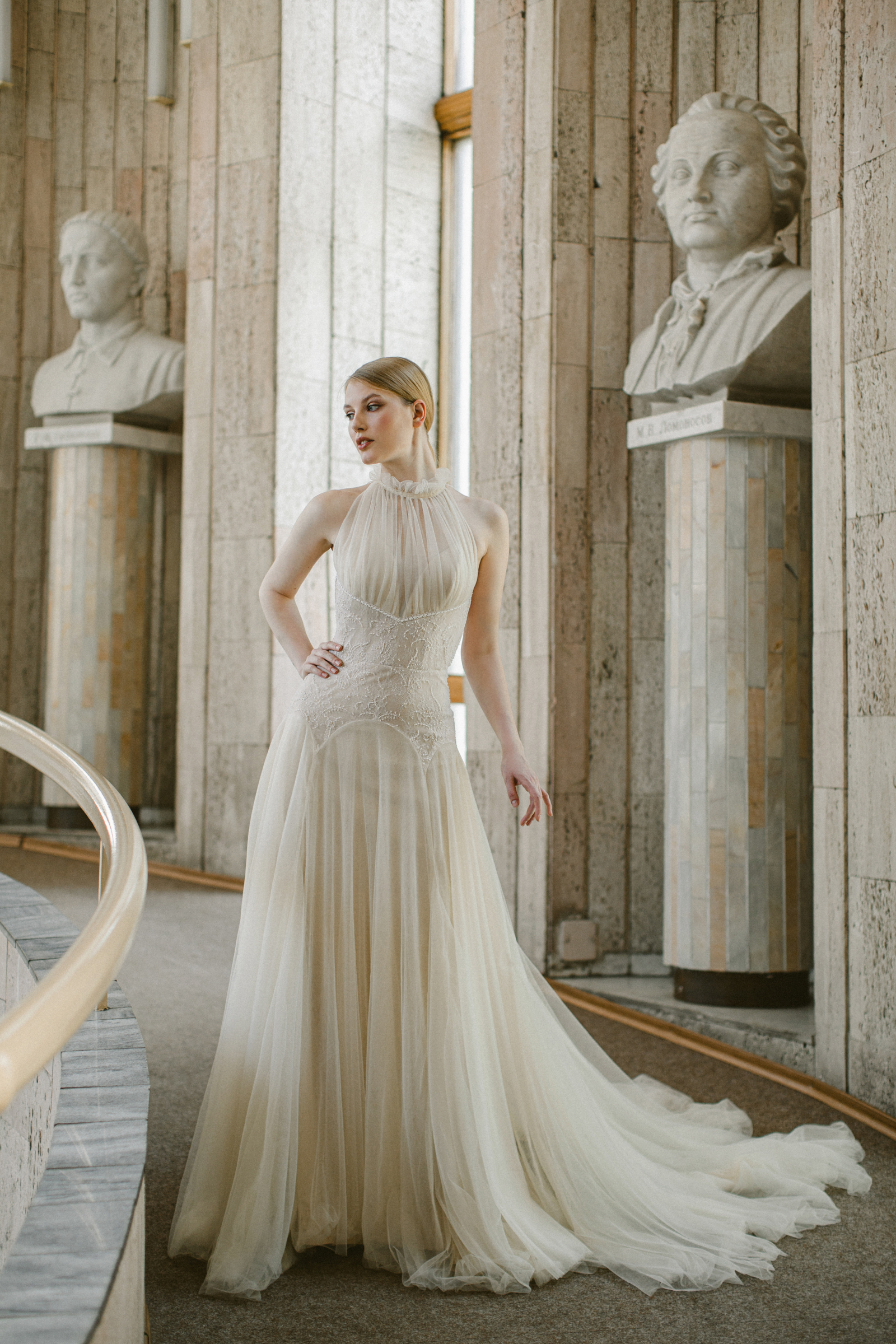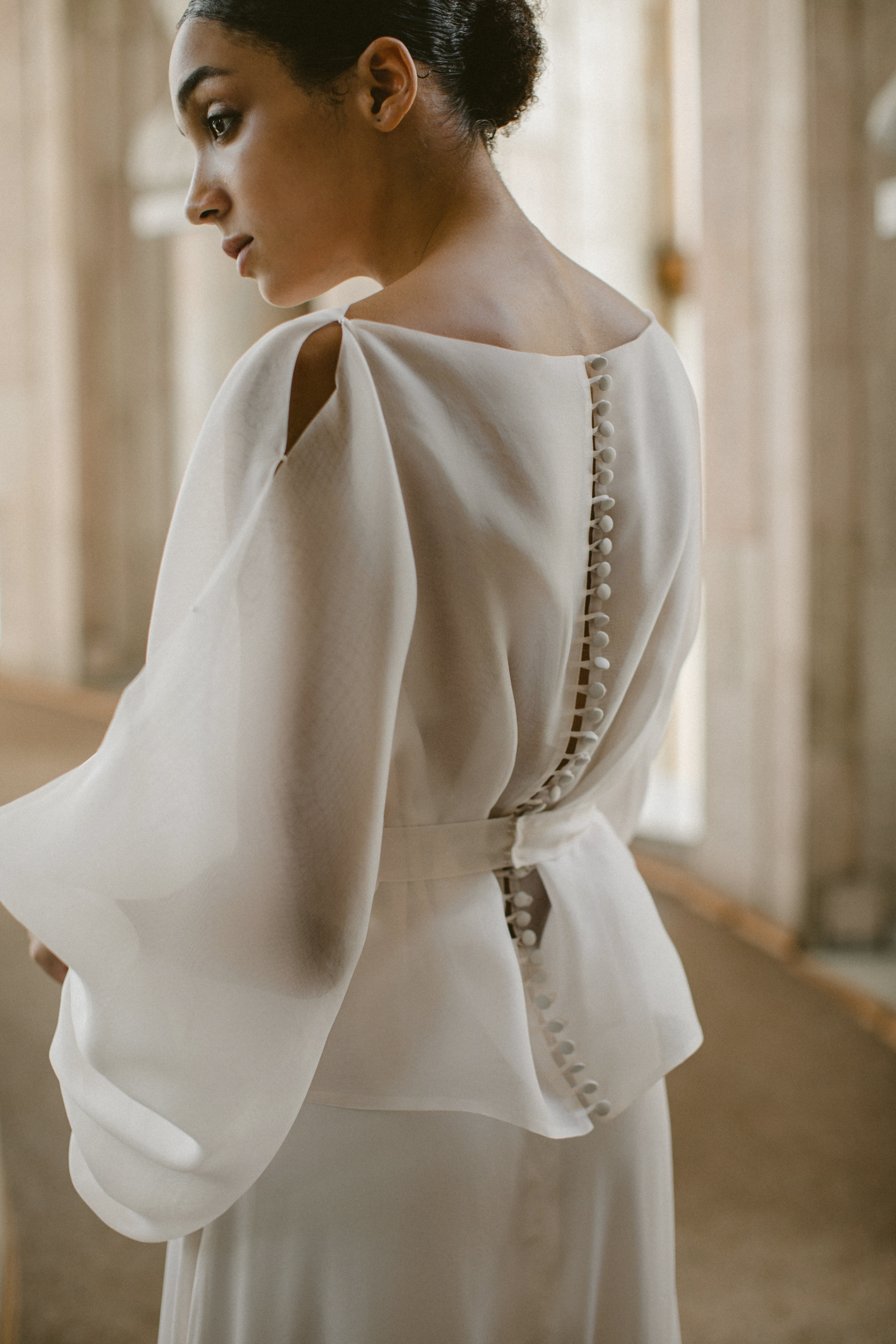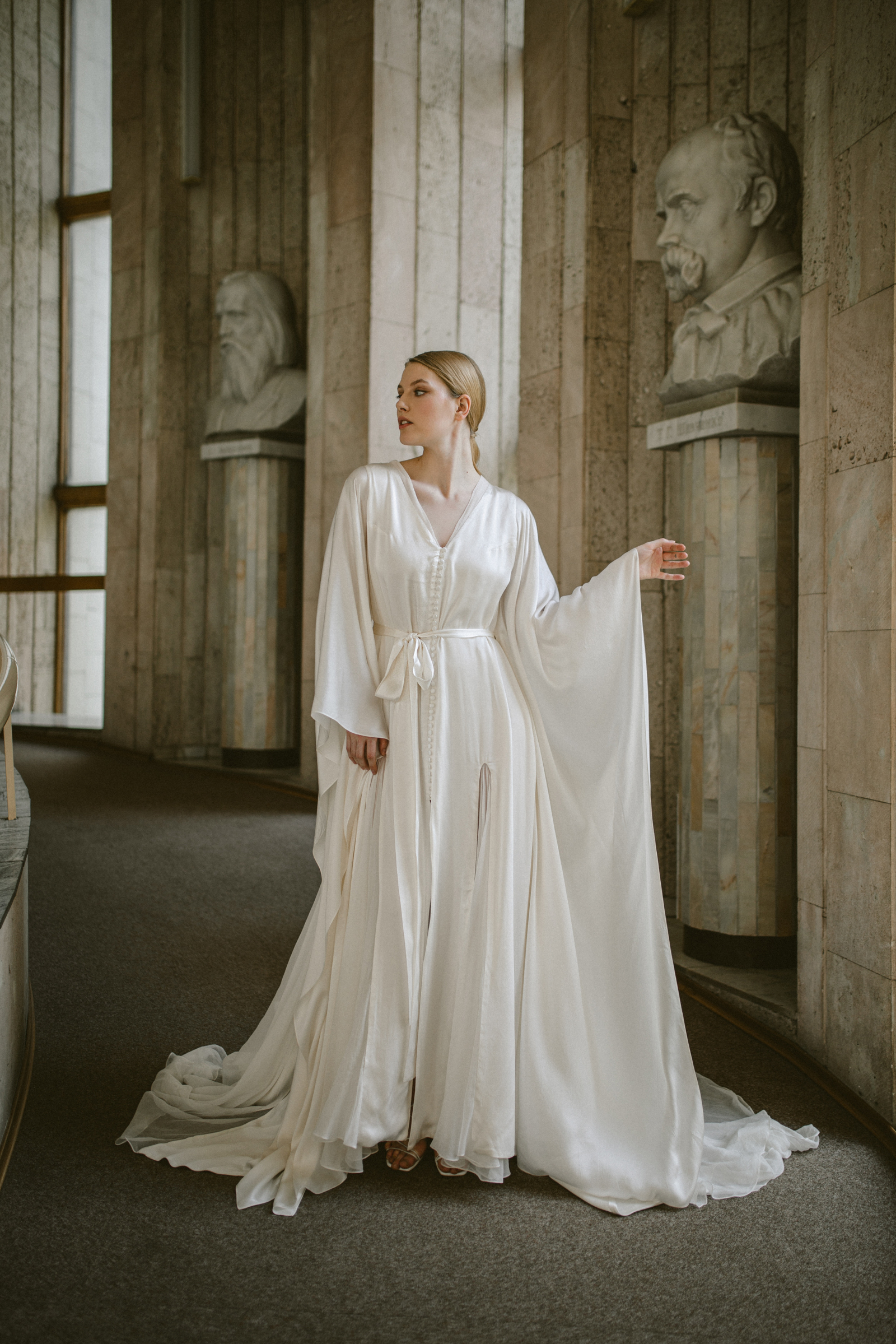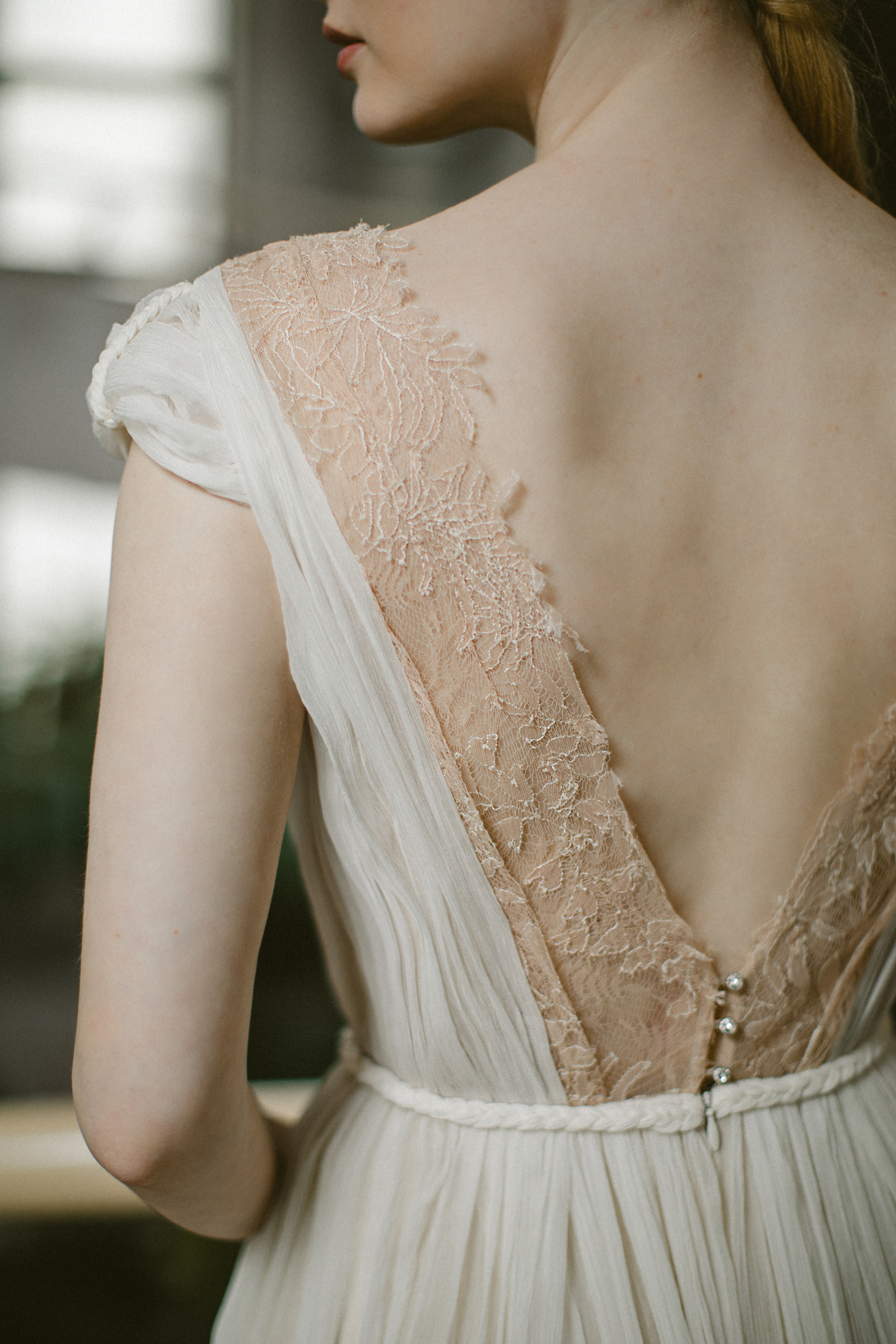 Bridal gown designer MYWONY is a valued member of our vendor guide. Mywony is the kind of label that you dream of coming across when searching for minimalistic sophisticated designs. Founded by Claire Rous, who studied architecture before turning to fashion, the brand offers made-to-measure pieces that merge style, intricate seduction and statement femininity. The brand's designs are all about clean lines, beading and airy shapes with a light infusion of glamour. Each gown is handcrafted to measure at the brand's atelier in Kyiv, Ukraine. Brides can customise every element of the gown, from the cut of the silhouette, to the placement of the embroidery, to even more personal touches. See more of their portfolio here.