When you have a beautiful family lake house at your disposal it's a no-brainer that you would get married there. With a backyard looking out towards the lake and being framed by trees, it was an idyllic spot for Sarah & Addison to hold their wedding. "We spend most weekends in the summer there, so it was a place that is important to both of us as it holds lots of memories throughout our relationship." Pittsburg wedding photographer HANNAH HICKS spent the day alongside them capturing even more beautiful memories for them.
WHAT WAS THE INSPIRATION BEHIND YOUR WEDDING STYLE? After going to many traditional large weddings held in churches with receptions in event venues, we knew we wanted to do something different and have a smaller celebration. Since it was an intimate outdoor wedding, I really wanted the nature and lake to be the focus for guests and knew I didn't need to do much extra decorating. I chose to implement lots of greenery like eucalyptus runners for my farmhouse tables that would complement the surrounding trees, with blush pink accents throughout my wedding details to add a soft, feminine touch that wouldn't compete with nature.
HOW DID YOU MEET? One of my closest friends from nursing school was dating one of his closest friends from high school, and we met at a cookout at their house. We ended up hanging out a few times as a group, and then starting making plans together as just the two of us. Our mutual friends ended up getting married, and then a year later we did too!
TELL US ABOUT YOUR PROPOSAL: Addison's company throws a Christmas party every year, and the 2018 party was held at the Ace Hotel in Pittsburgh. He told me that there was a cocktail hour before the party, so we headed to the hotel & up to the ballroom. When we got to the room, the doors were closed and it was quiet inside, so I thought he had confused the time and that we were too early for cocktail hour. He took me into the room anyway, where there was a band playing "You Are the Best Thing" by Ray LaMontagne. He then proposed, and then the doors opened and I could see his mom peeking through the door to see if I said "yes"!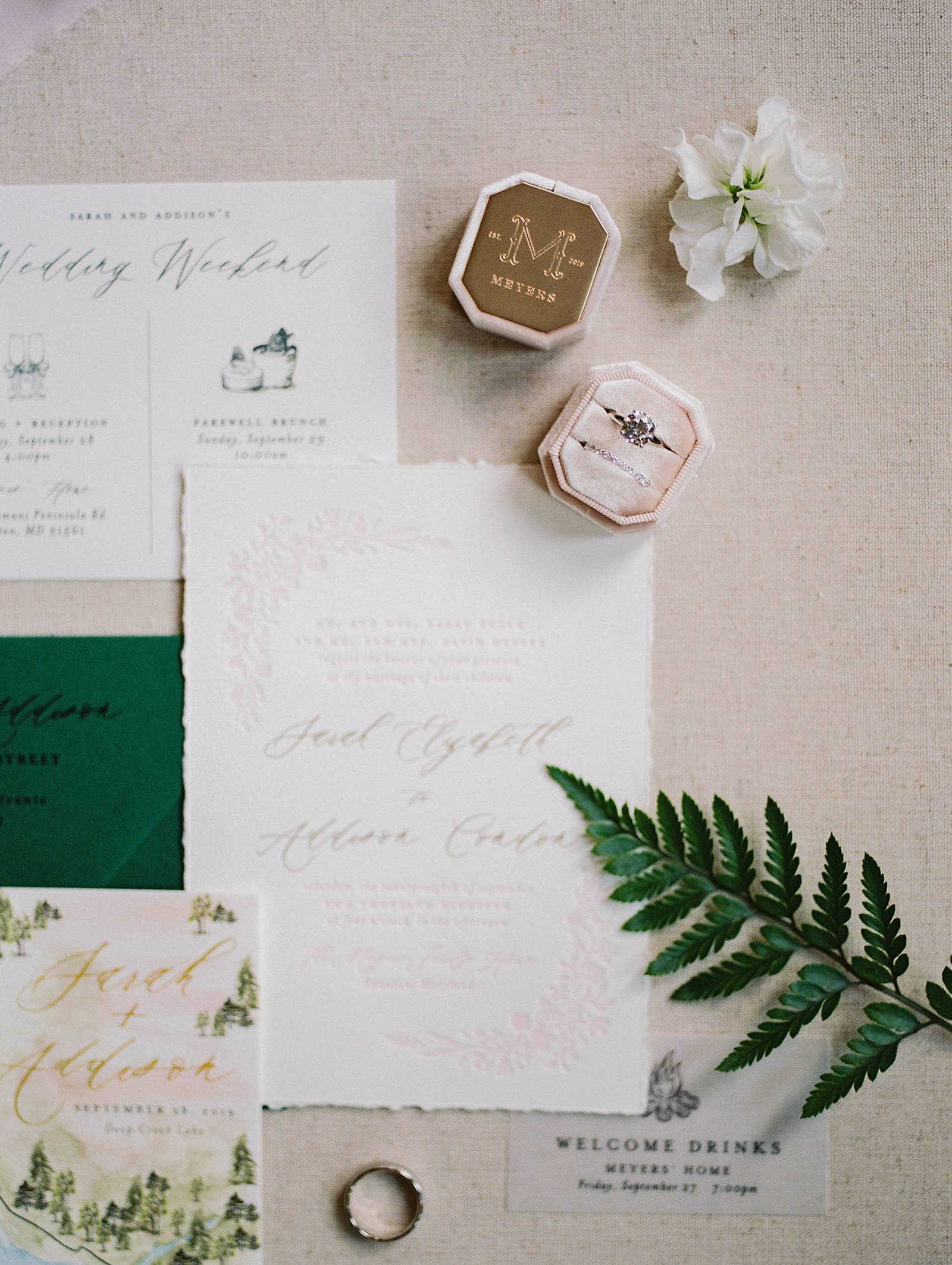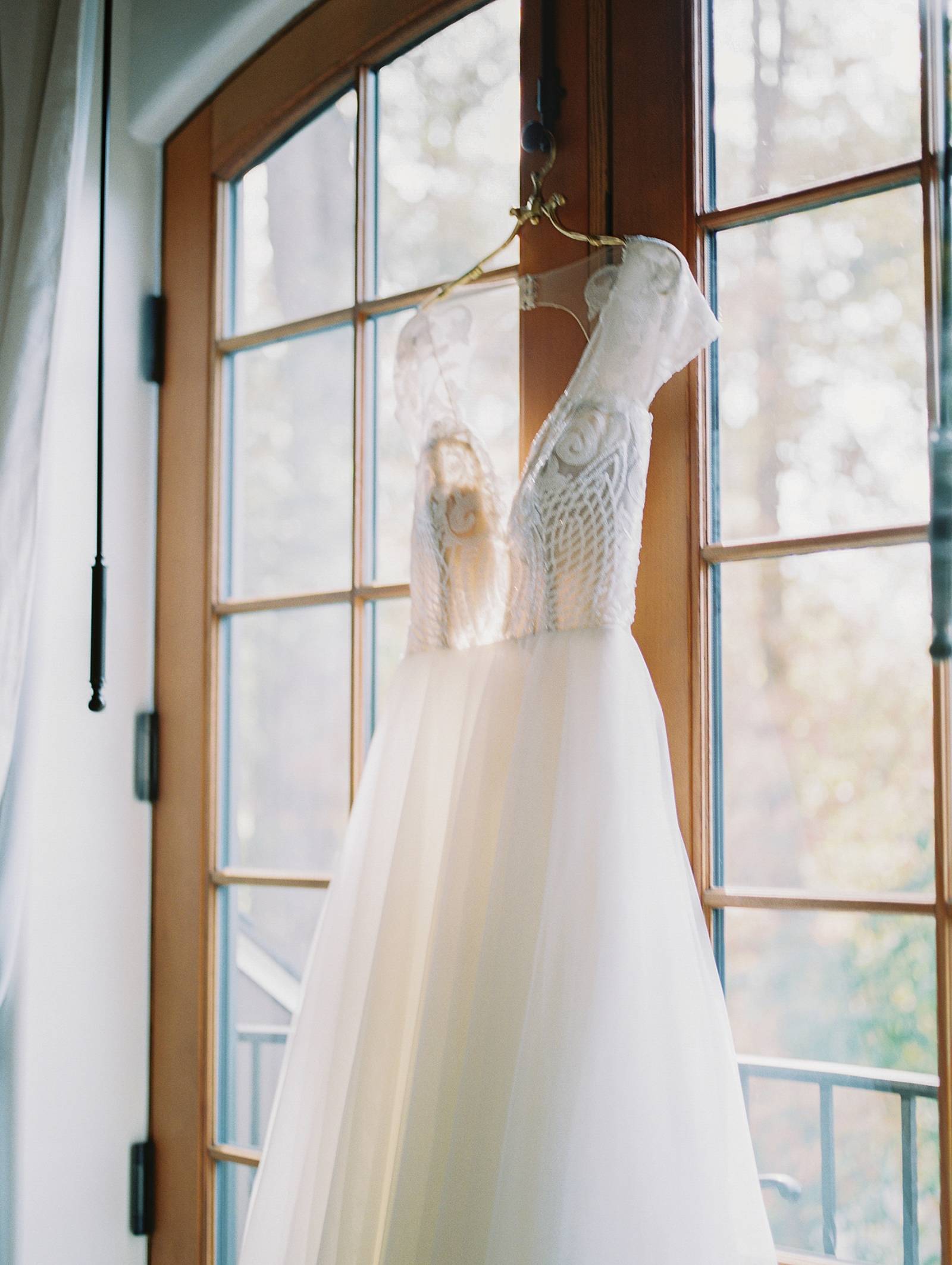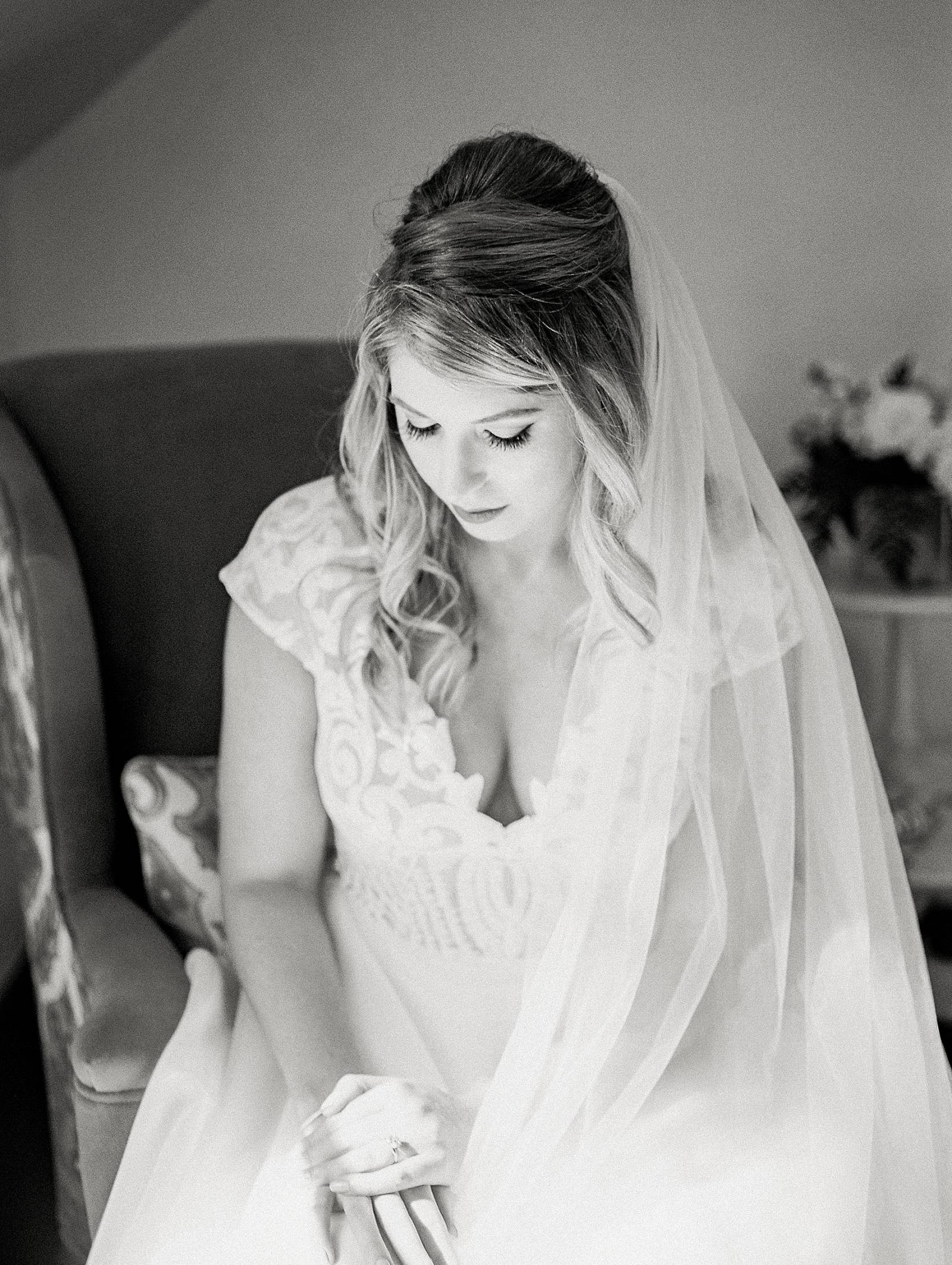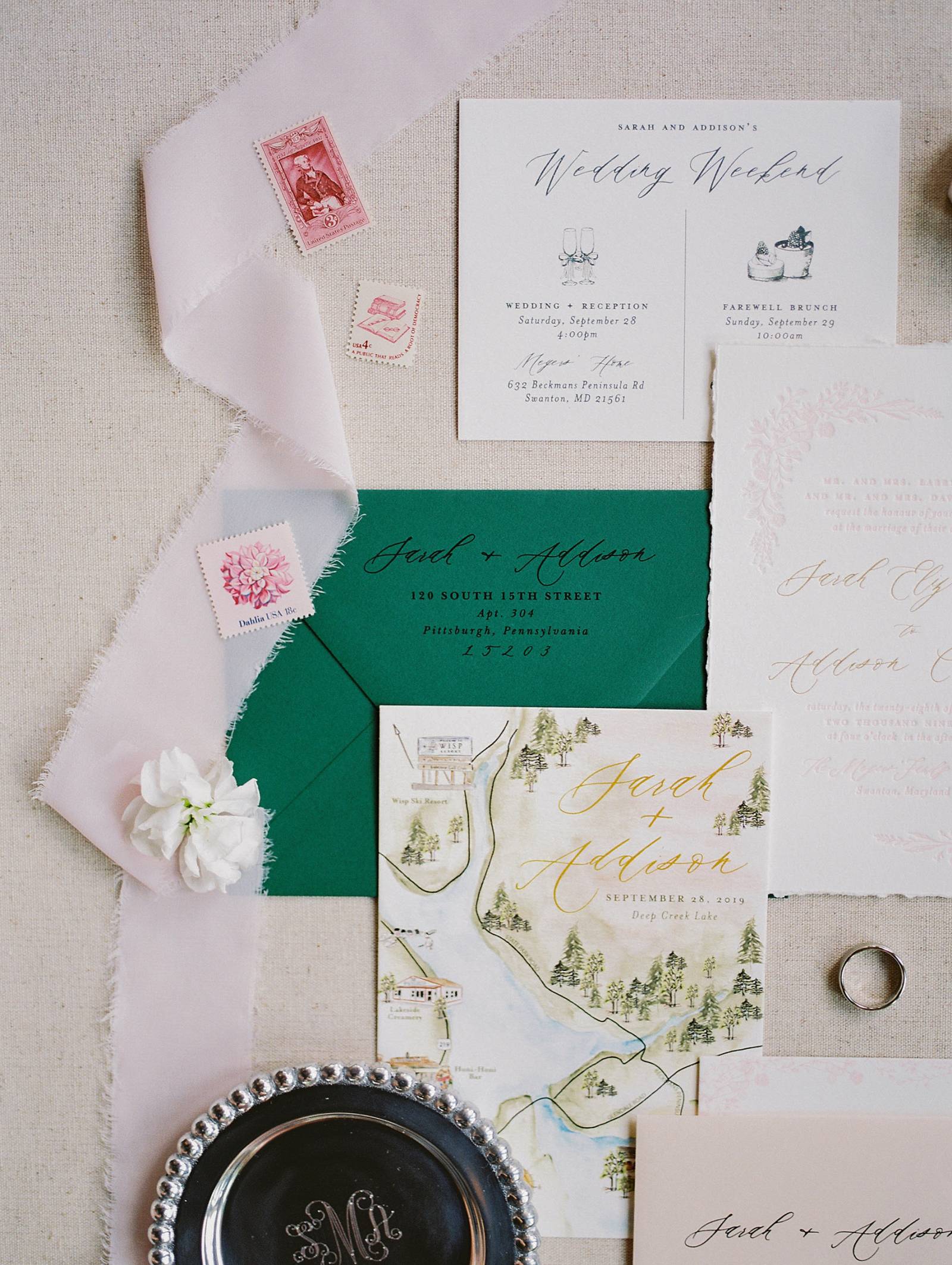 TELL US ABOUT FINDING YOUR WEDDING DRESS: I didn't really have a good idea of the kind of dress I was looking for, but I didn't want anything with a really long train or super fancy since it was an outdoor wedding. I also did not want to spend a lot of money on a one-time use dress, so I went to Luxe Redux Bridal Boutique and bought a Hayley Paige dress that was used as a sample dress at a boutique and sold at way less than retail price. It was around the 10th dress I tried on and about an hour into the appointment, and I liked it enough that I figured I could stop trying on gowns and just go with it!
DESCRIBE YOUR WEDDING FLOWERS? As mentioned before, I really wanted most of the focus to be on the nature and trees in the backyard and didn't want them to compete with florals. One look that was important to me was having long eucalyptus runners down my farmhouse tables, and they turned out to look so nice with the golden candlesticks. I also had little bunches of eucalyptus as accents for some of the golden Chiavari chairs that were used during the ceremony. For my golden ceremony arch, I had eucalyptus framing the arch with blush pink florals to accent, along with blush pink chiffon fabric. My bouquet also focused heavily on greens with a single blush pink rose. We had seen Jason's work before and really let him have the reins with deciding what flowers to implement, and we couldn't be happier with what he came up with.
FAVOURITE DETAIL OF THE DAY: I have always been into monograms, so I had a monogram crest custom made for us and I used it in details throughout the day. I had it put on napkins and cups, and it was a unique detail that many guests liked. I also had an embroiderer make custom linen napkins for us.
WHAT ADVICE WOULD YOU GIVE OUT TO A COUPLE PLANNING THEIR WEDDING? My first piece of advice would be to realise that the wedding isn't really what is most important, it's everything that comes after it! No matter what happens or doesn't happen at your wedding, you will still be married at the end of the day. I would also say to pick some pieces of the wedding that are most important to you and focus your time, energy and money on those pieces to really make your wedding unique. For example, I have always liked stationary and wanted to have unique invitations, so having bespoke invitations was one of the parts of the wedding planning I spent the most time on. I also think that finding a photographer & wedding planner that you love and trust is super important, since you know that they have everything under control on your big day.
MOST MEMORABLE MOMENT? Our most memorable moment was when our ceremony was over, we walked across the yard to a boat that was decorated with a "Just Married" sign and his brother drove us on the boat to the state park, where we got portraits done. As we rode off, all the wedding guests were on the lawn waving goodbye to us and it was nice to be alone for a little bit to let the moment sink in that we were finally married!
TELL US ABOUT YOUR HONEYMOON: We both wanted to go to Europe for our honeymoon, and we ended up going on a Mediterranean cruise that took us from Barcelona to Palma de Mallorca, Marseille, Monte Carlo, Florence and finally Rome. After we docked, we flew to Naples and drove to the Amalfi Coast and spent a few days there, spending time in Positano, Amalfi and Ravello.
A huge thank you to Pittsburg wedding photographer HANNAH HICKS for sharing this beautiful wedding with us. Hannah describes her work as airy, romantic, & timeless... and her mission is to leave every couple not only with pretty images, but feeling loved and well-served. "I believe the experience I create for my clients throughout their time working with me is as equally important as the quality of photographs. I believe the in-between moments are so special and aim to capture the authenticity of each love story that comes my way. I believe the marriage is greater than the wedding day." You can check out more of her portfolio here.