HOTEL SAINT CECILIA, located in the heart of Austin's hip, stylish South Congress district, embodies the minimal, modern elegance of its neighbourhood, making it the perfect setting for NOEL & DANIEL'S chic and intimate fall wedding captured by Austin wedding photographer MICHAEL SCHAFFER.
The couple's vision of an understated-yet-refined gathering that combined modern taste with traditional Jewish touches was brought to life by DAVY GRAY'S stunning floral designs, which included an imaginative and unique take on the chuppah, the canopy which the couple stands under during the ceremony.
Following a heartfelt and charming ceremony, guests gathered in the patio, where they were treated to a set of gypsy jazz as they sipped on Rose Spritzes and Old Fashioned's, the couples signature cocktails of choice. After dinner and cake, the celebration continued down the street at C-Boy's Heart and Soul for a spirited dance party helmed by vinyl DJ Phil Does It.
WHWAT WAS THE INSPIRATION BEHIND YOUR WEDDING STYLE? We knew we wanted a smaller intimate wedding, where we could have time with all of our guests. We were inspired by the scenery and wanted to include organic florals, lots of greens, white, and touches of amber. We didn't want anything to feel too contrived or uptight, relaxed but beautiful
WDY DID YOU CHOOSE THIS LOCATION? I first found the venue on google by searching for small wedding and intimate wedding venues. I fell in love with the beautiful grounds, lush vegetation, and the unique setting the hotel would offer. For our party we selected C boys which was recommended by our photographer to juxtapose a fun dive bar with a DJ so we could have fun and dance all night.
HOW DID YOU MEET? We met on a dating app, we had one friend in common who was my best friend and Daniel's college neighbour. That friend, Nyssa Sherazee officiated our wedding.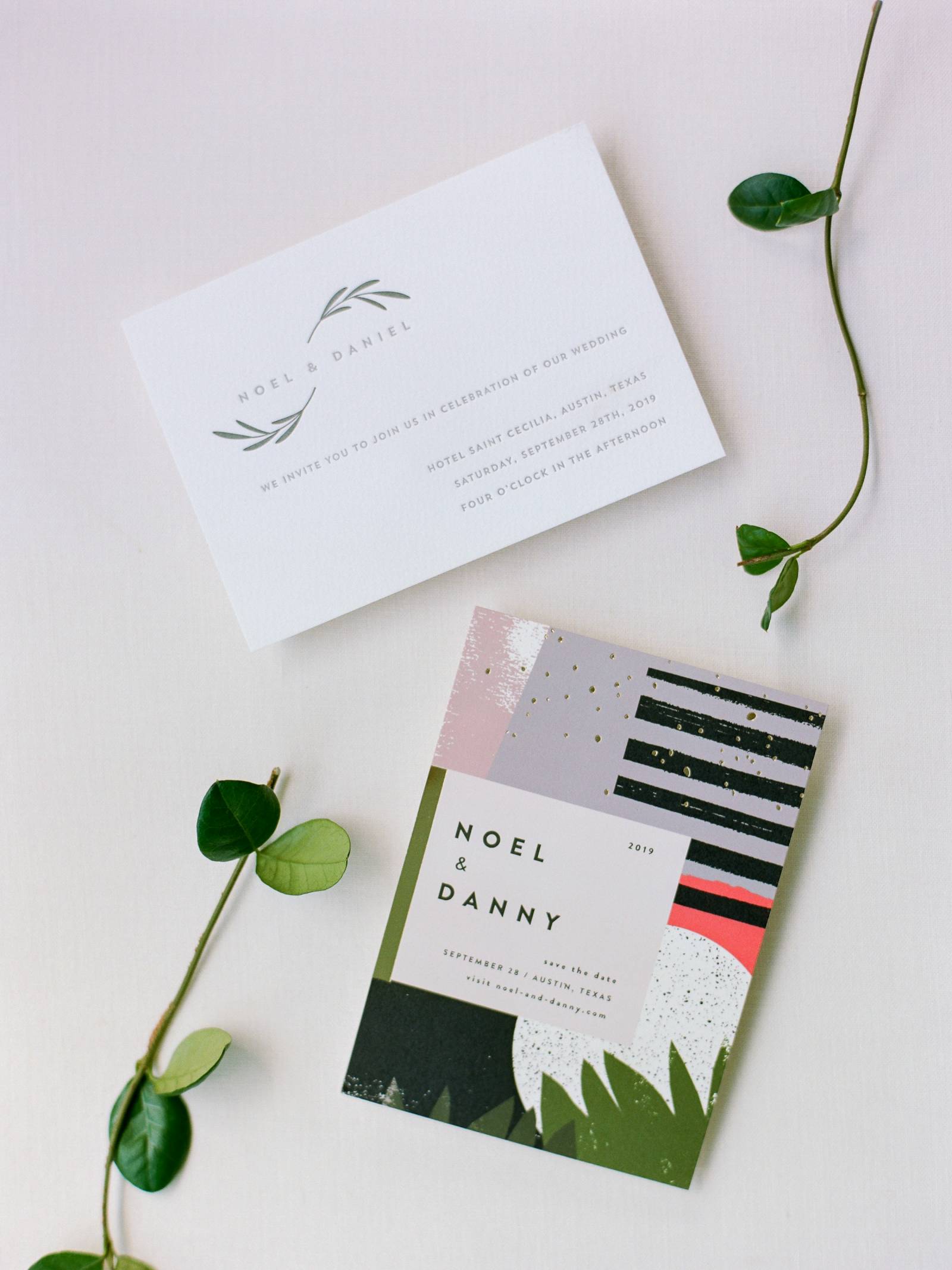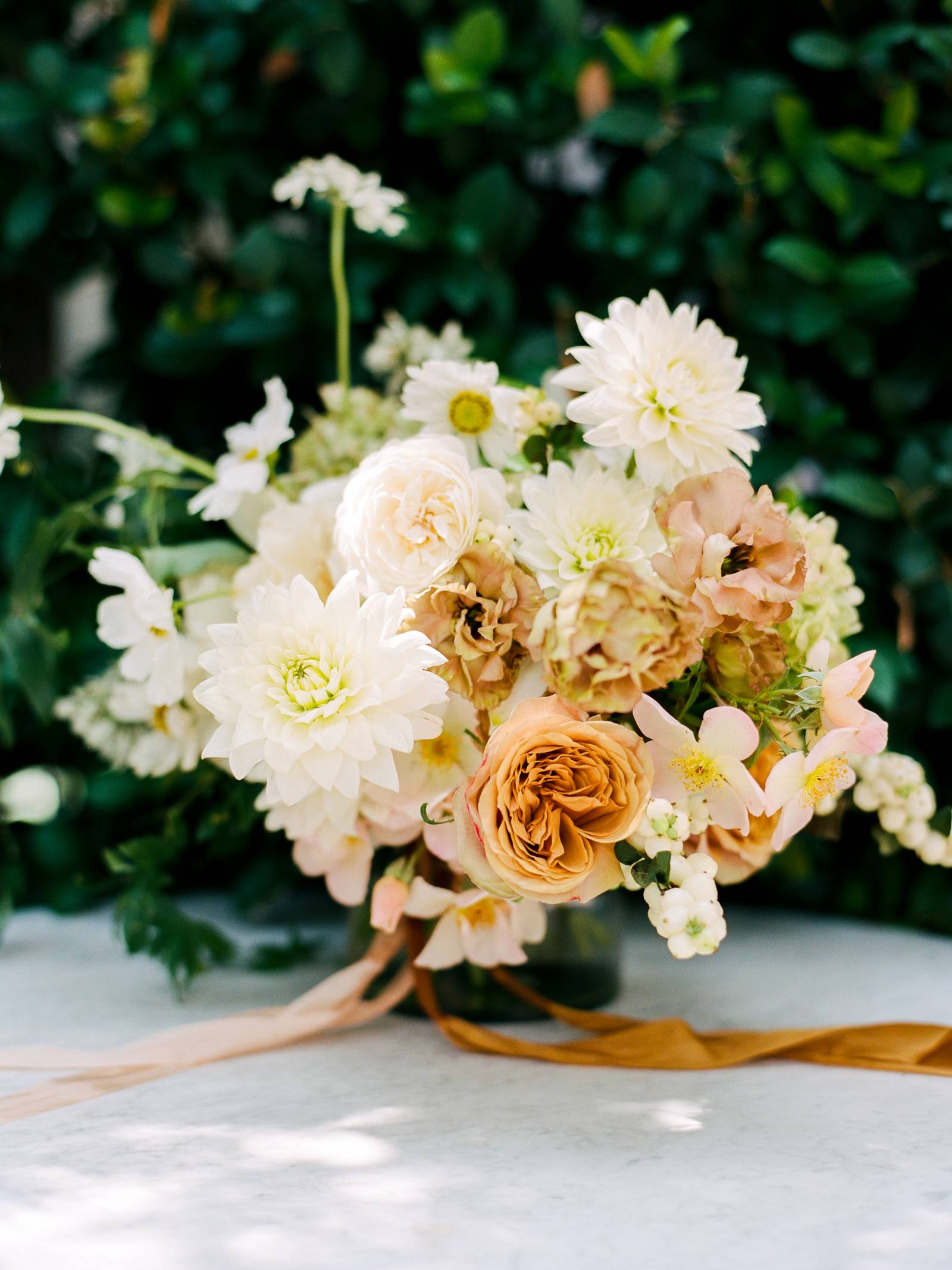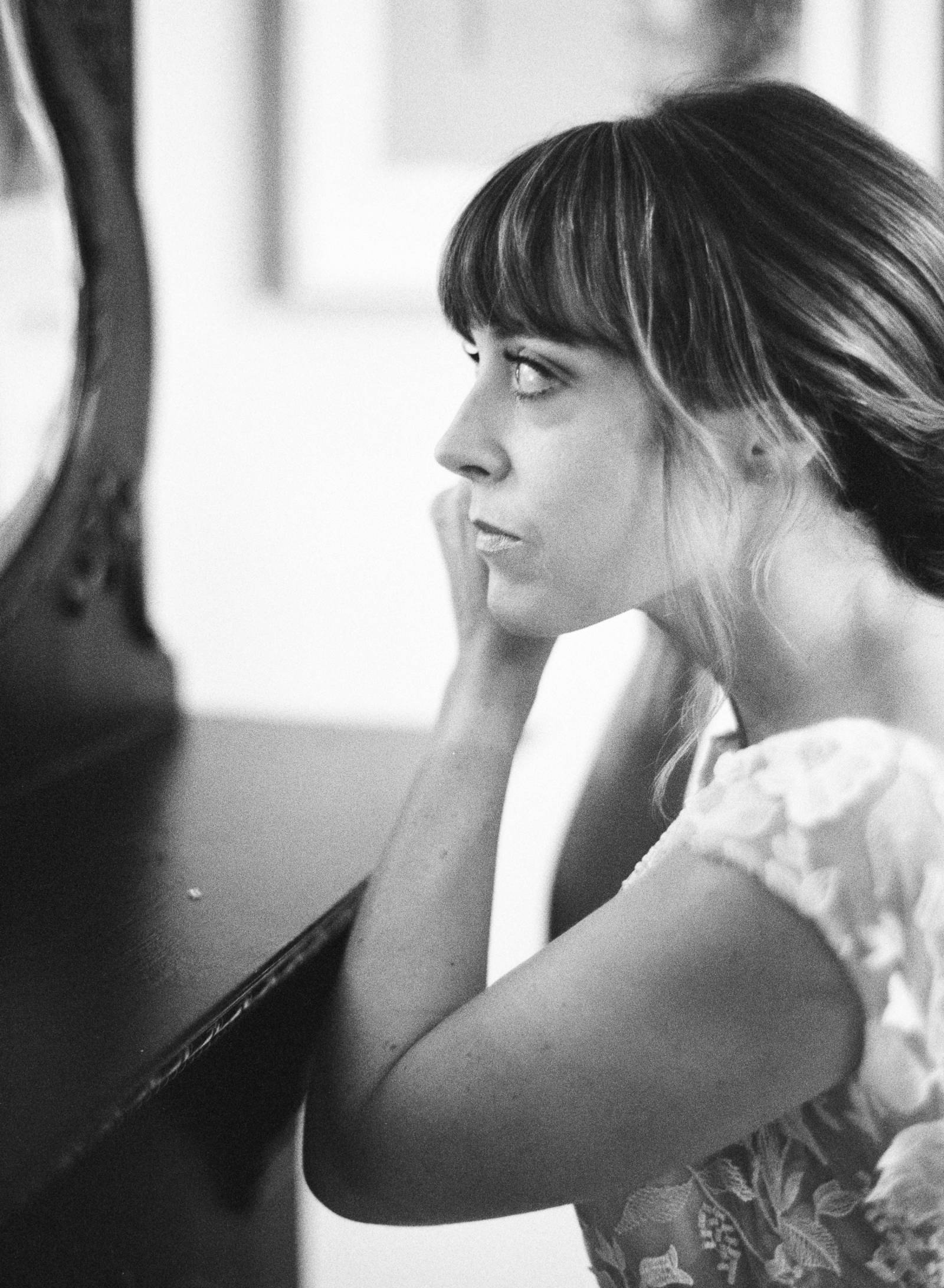 TELL US ABOUT YOUR PROPOSAL: Daniel proposed on our one year dating anniversary, at the restaurant we had our first date. I was really surprised and excited there were a lot of happy tears.
TELL US ABOUT FINDING YOUR WEDDING DRESS: I found my dress at Dress Theory in Seattle, I had tried on dresses a few times before. The dress I ended up choosing felt like me and my style and I absolutely loved the buttons and the back detail.
DID YOU HAVE ANY DIY ELEMENTS? I designed the menu/ place cards with a local stationery store and I did all the wax seals myself. Daniel and I tried to sew our own tallit for our Chuppah five days before our wedding, we assumed it would be super simple and easy, it was not so easy… we found an amazing seamstress who sewed it for us three days before our wedding (after some grovelling)
DESCRIBE YOUR WEDDING FLOWERS: We wanted our flowers to feel very natural and organic, nothing too contrived. Lots of white, ivory, and amber colours, ferns, gold antique elements in vases for tables.

FAVOURITE DETAIL OF THE DAY: The florals, and table settings and how beautiful everything looked together.
WHAT ADVICE WOULD YOU GIVE OUT TO A COUPLE PLANNING THEIR WEDDING? Don't procrastinate, all of my stress last minute were small menial tasks I could have done before the last week of the wedding.
MOST MEMORABLE MOMENT? There's so many! Our first look was my favourite moment just having that private moment together was so moving. When our dog brought us the rings during the ceremony, she walked down the aisle to "Here Comes the Sun" , such a sweet moment. Tearing it up on the dance floor at C Boys :)
WHATE ASPECT OF THE WEDDING WAS THE MOST IMPORTANT TO YOU BOTH? Intimacy, We knew we wanted our wedding to be under 50 so we could really have time with our guests.
TELL US A LITTLE ABOUT YOUR HONEYMOON: We went on a honeymoon to Mexico City and Tulum right after the wedding. It was amazing to experience the cultural experiences CDMX has to offer and then relax on a beach in Tulum afterwards.
IS THERE ANYTHING YOU WOULD CHANGE OR DO DIFFERENTLY? I wish I hadn't procrastinated some of my last minute tasks, so I could have enjoyed the few days leading up to our wedding more and got better sleep. That said our wedding was beautiful and I would change a single detail, it all came out perfectly.
A huge thank you to Austin wedding photographer MICHAEL SCHAFFER for sharing this beautiful wedding with us. As a fine art photographer, Michael specialises in crafting evocative pictures that tell an honest and unique story. "My approach combines the timeless, romantic aesthetic of film photography with the dynamic, spontaneous feel of photojournalism. I am a lover of cinema, music and fashion, all of which inform my work and inspire my aesthetic. To me, fine art photography means bringing a personal perspective to every shoot, and making something hand-tailored to each client." Head over to his portfolio to see more of his work.