Set in the beautiful gardens at AMBASSADOR MANSION AND GARDENS in Pasadena, California, this prettiest of bridal inspiration shoots by Southern California wedding photographer XO & FETTI PHOTOGRAPHY features a stunning MARTINA LIANA gown, a distinctive baby's breath headpiece, fanciful details and a colour palette inspired by spring!
With planning and co-styling by Southern California wedding planner BOWTIES & BOUQUETS, the shoot is a nod to the past whilst embracing the future - a mix of antique styles and modern design are woven in and throughout and there's inspiration abound for anyone wanting to plan a wedding to wow their guests.
Naomi of BOWTIES & BOUQUETS tells us more about the shoot; "Marie Antoinette was well known for her distinctive feminine touch and luxurious style, as well as her adorned hairstyles. LINDSEY WHITE STUDIO, our florist, created "artful" pieces for this shoot, including florals to mimic clouds or "poufs" as Marie Antoinette's hair arrangements were often called. She designed the most romantic baby's breath headpiece to give you the French flair and whimsy.
Our MARTINA LIANA gown featured an off-the-shoulder embroidered lace detailing with puff sleeves. This dress transported us to another era and gave us the romance and flair that we associate with Marie Antoinette. KYLEE HUDSON BRIDAL created a bridal beauty look that allowed our "Marie's" inner beauty to shine forth. We featured two looks with this beautiful gown. For the first look, we paired this gown with our floral headpiece, it inspired fine-art creativity and whimsical curiosity. For our second look, we paired this gown with a stunning pearl and lace trimmed veil from BLOSSOM VEILS and a cluster pearl tiara from ERICA KOESLER. The overall effect was French royalty and confident beauty that left us utterly spellbound.
Inspired by Marie Antoinette's phrase, "Let them eat cake!", we wanted a delectable delight of desserts to be our focal point. We chose to create a dessert table with Parisian delights styled à la romance! Our dessert table featured two petite cakes, rose macarons, palmiers, madeleines and blueberry violet eclairs on a vintage table from MTB EVENT RENTALS. Petite cakes have become a favourite for intimate weddings. We chose to feature two with varying heights that were beautifully designed by TONG TONG CAKES, the varying heights added whimsy and beautiful dimension. LOVE & SUGAR CAKERY created additional sweets to truly create a delectable dessert feast that would inspire anyone! We paired these appetising desserts with a mix of florals, dried rose petals, chiffon fabric runner and antique treasures, such as dessert trays and candlesticks. We wanted this dessert table to truly be a nod to Marie Antoinette, it was designed to be luxurious, feminine and romantic.
SEA AND SUN CALLIGRAPHY crafted an imagined invitation for Marie Antoinette's marriage, with a wedding date of 1770! A simple but sweet menu, inspired by our Parisian delights was handwritten in a beautiful gold calligraphy script. A poem by William Shakespeare was added as an imagined love letter between Marie Antoinette and Louis XVI of France."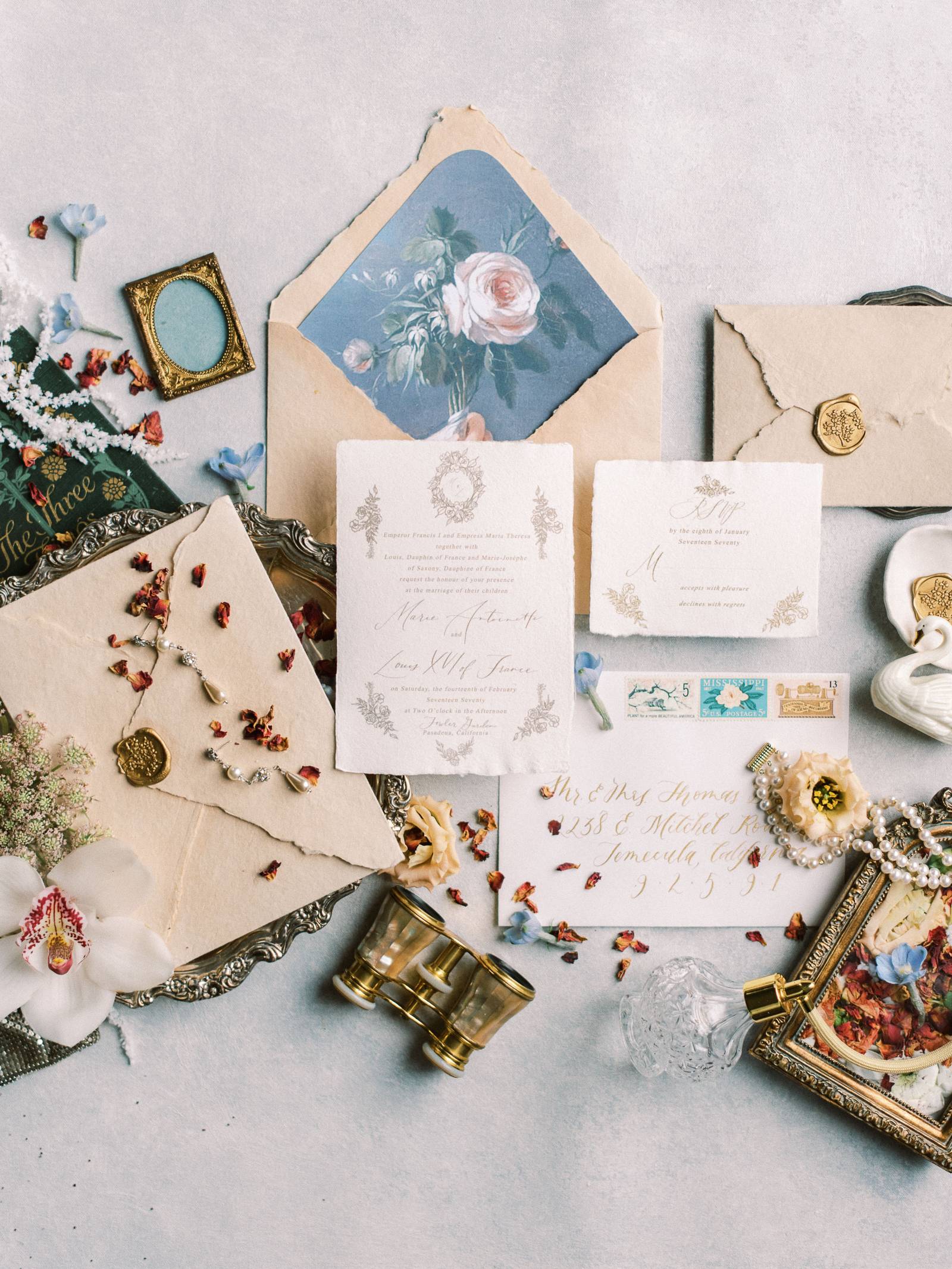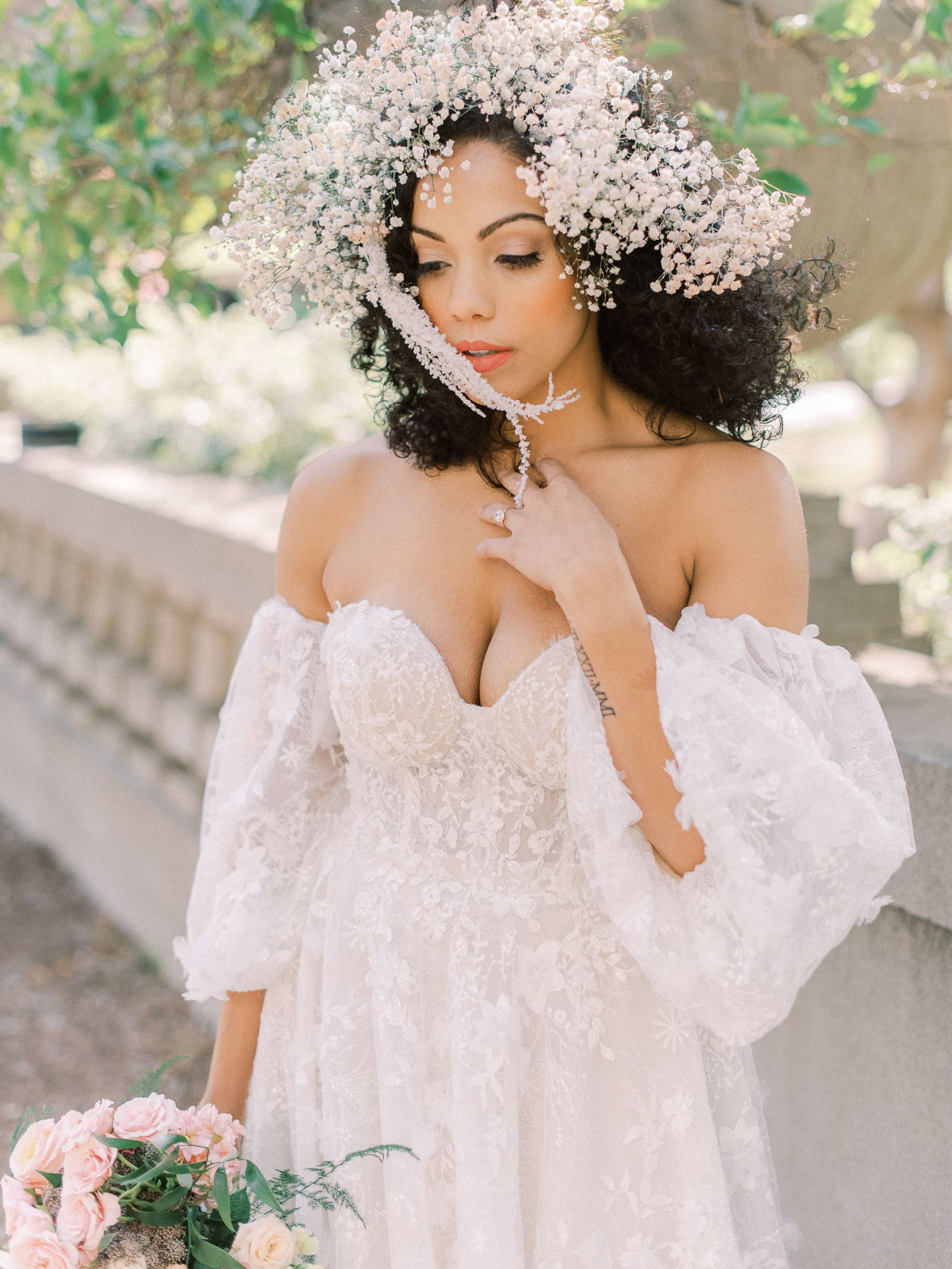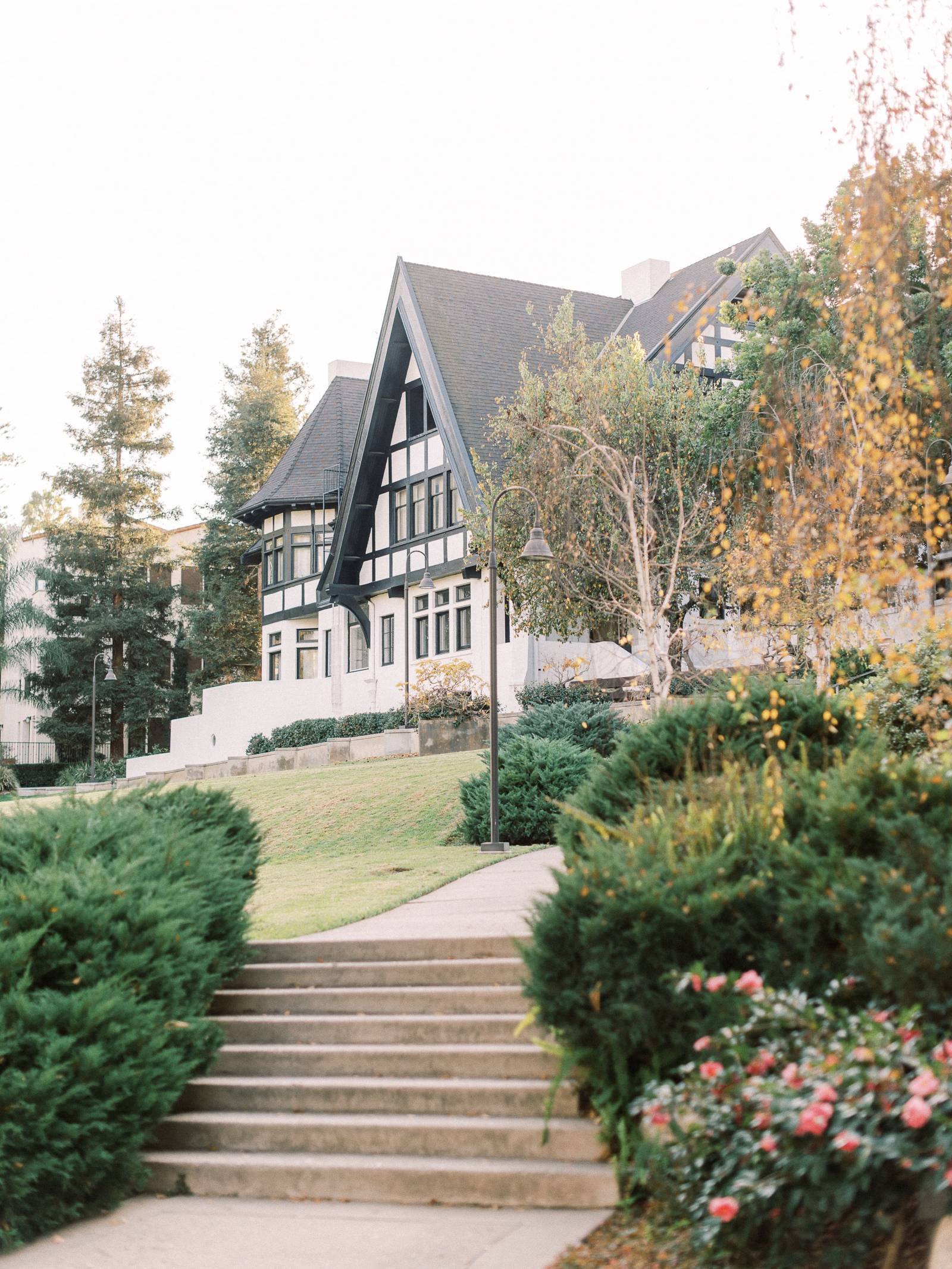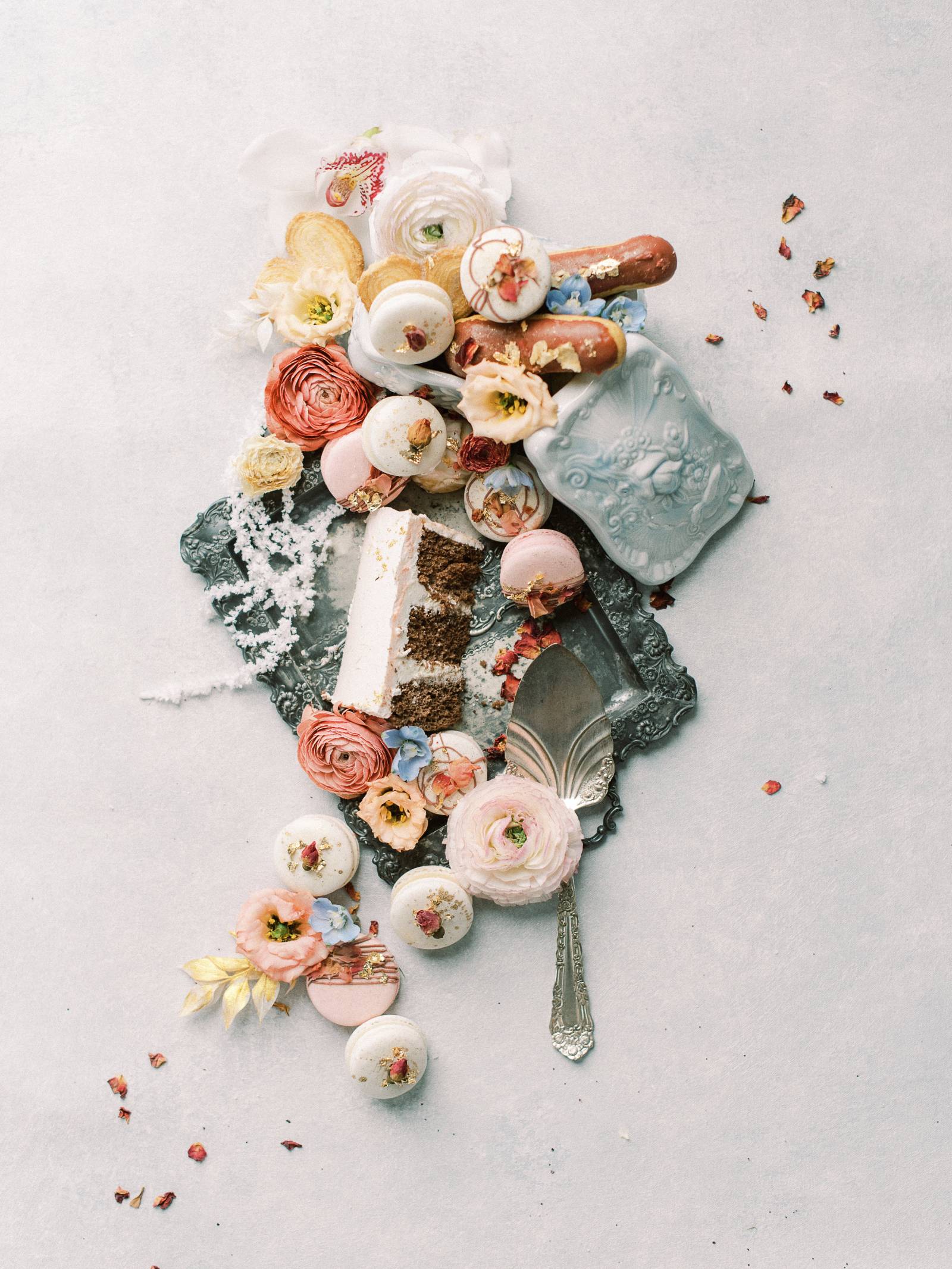 A huge thank you to Southern California wedding planner BOWTIES & BOUQUETS for sharing this stunning inspiration with us. Owner Naomi is a Wedding Planner and stylist for the wildly in love, fairytale-inspired, fine-art couples. "I believe that your fairytale begins as soon as you say "yes" and I want to create a wedding day experience that gives everyone their own unique and magical fairytale. I am a visual storyteller, a romantic dreamer and a firm believer of creating beautiful and magical keepsake memories that will stay with you for a lifetime! My dream for my clients is for each wedding to be significant through personal touches. Every single one of my clients is so unique and each one has a very special story to share. My greatest joy is getting to tell that story through the planning and design." Head over to her portfolio to see more.
Southern California wedding photographer XO & FETTI PHOTOGRAPHY is a valued member of our vendor guide. Owner Vanessa documents love for the wildly romantic, believers in magic, soulmates and true love. "Combining fine art styles with a documentary approach, we are dedicated to expertly capturing the unforgettable moments of your unique fairytale. XO & FETTI believes in building relaxed, comfortable photography sessions for every client so that each shot is authentic and natural. We do this by valuing the individuality of our clients, getting to know both their personalities and their story before the camera ever steps into the picture." Head over to their portfolio to see more of their work.