The beautiful venue of LOWNDES GROVE is surrounded by the incredible low country charm of South Carolina. The opulent yet authentic charm of the property combined perfectly with the bold, yet romantic, high-end fashion of the MILLIA LONDON gowns that Chicago wedding photographer BONPHOTAGE has captured beautifully here.
Wedding planner KRISSY CAMPBELL CELEBRATIONS tells us, "We wanted to tell the story of the sophisticated yet heart-warming southern bride as she experiences her wedding week. As intimate weddings are becoming more and more a reality and preference for many, we are excited to continue to show brides and couples that this can truly be a unique experience for them and their guests over a few days at a destination of their choice. The pressure doesn't have to be pent up toward one day, rather couples can allow themselves to put toward a few days of a destination celebration with their closest loved ones and relieve some of that pressure while still executing an incredible design and aesthetic.
Each of the stunning gowns were paired with uniquely styled floral bouquets by ON A LIMB FLORALS that pulled in late summer tones with the organic outdoor elements surrounding the celebration. The soft blue gown played well with the cool indoor tones of the house. Additionally, it was easy to pair the mix of these deep coloured elements with the soft and clean colours of the property house and tent, luxury vintage car, and tablescape.
The textured and muted celery toned table linen provided a foundation to work from in adding the floral colour and paper details. The place settings were neutral toned to continue to keep it timeless, yet the elegant plate designs and gold accents flowed wonderfully with the feel of the space and the colours of the floral and chairs.
The paper details never cease to be some of the most inspiring and telling pieces to a design, and Wedding stationery designer CUSTOM CRAFTED'S work was just that. With blind letterpress florals, a full-colour tri-fold insert, faux-suede additions, handmade paper detailing, and flourished calligraphy, the incredible pieces echoed the feel of the dresses, floral and overall aesthetic impeccably.
Ultimately, no matter if the bride is in her dressing room, welcoming guests, making a grand entrance (from a vintage luxury car!), promising forever during a ceremony, or celebrating over an elegant dinner, the options for showcasing her story (and style!) are endless and meaningful."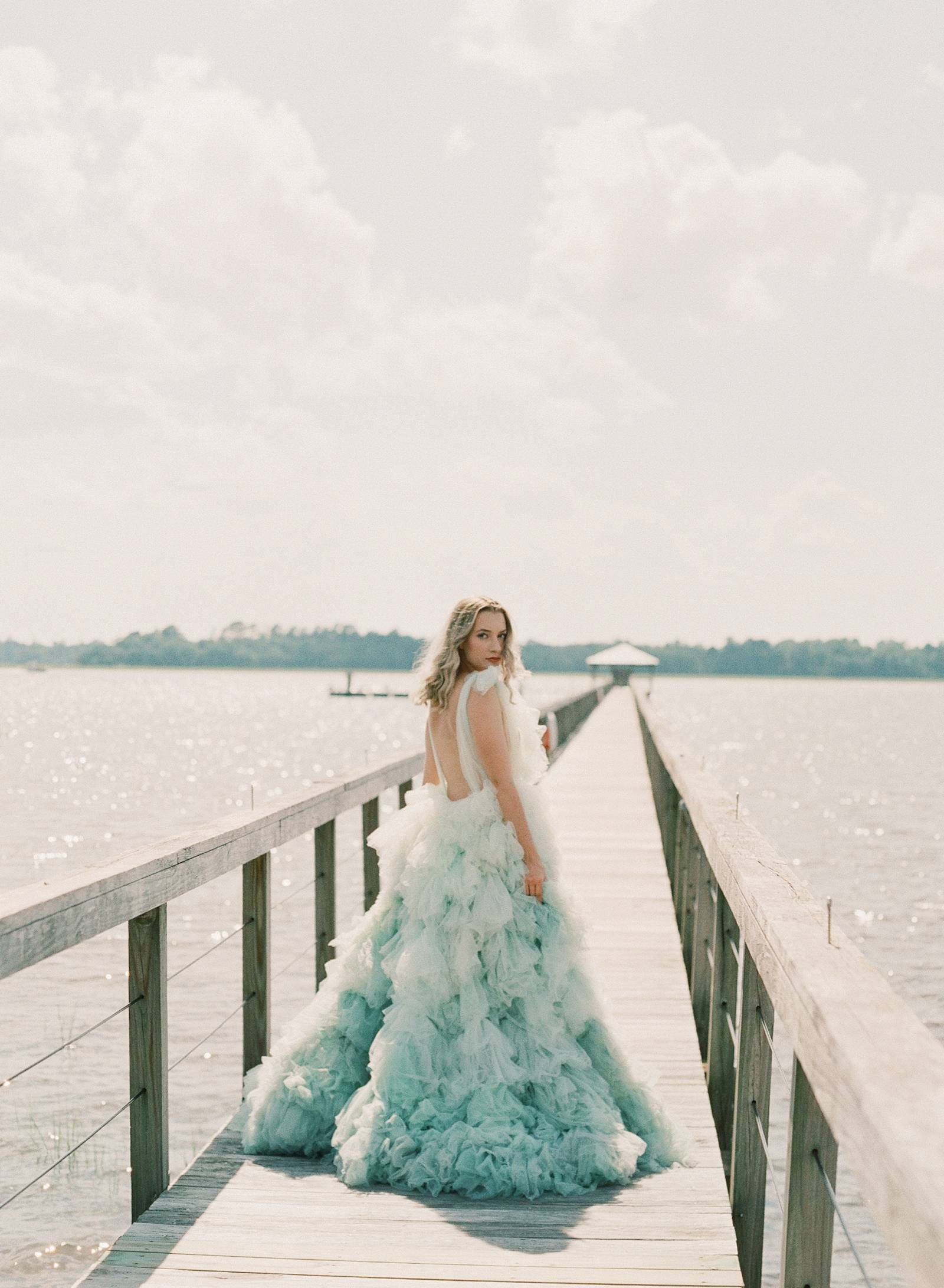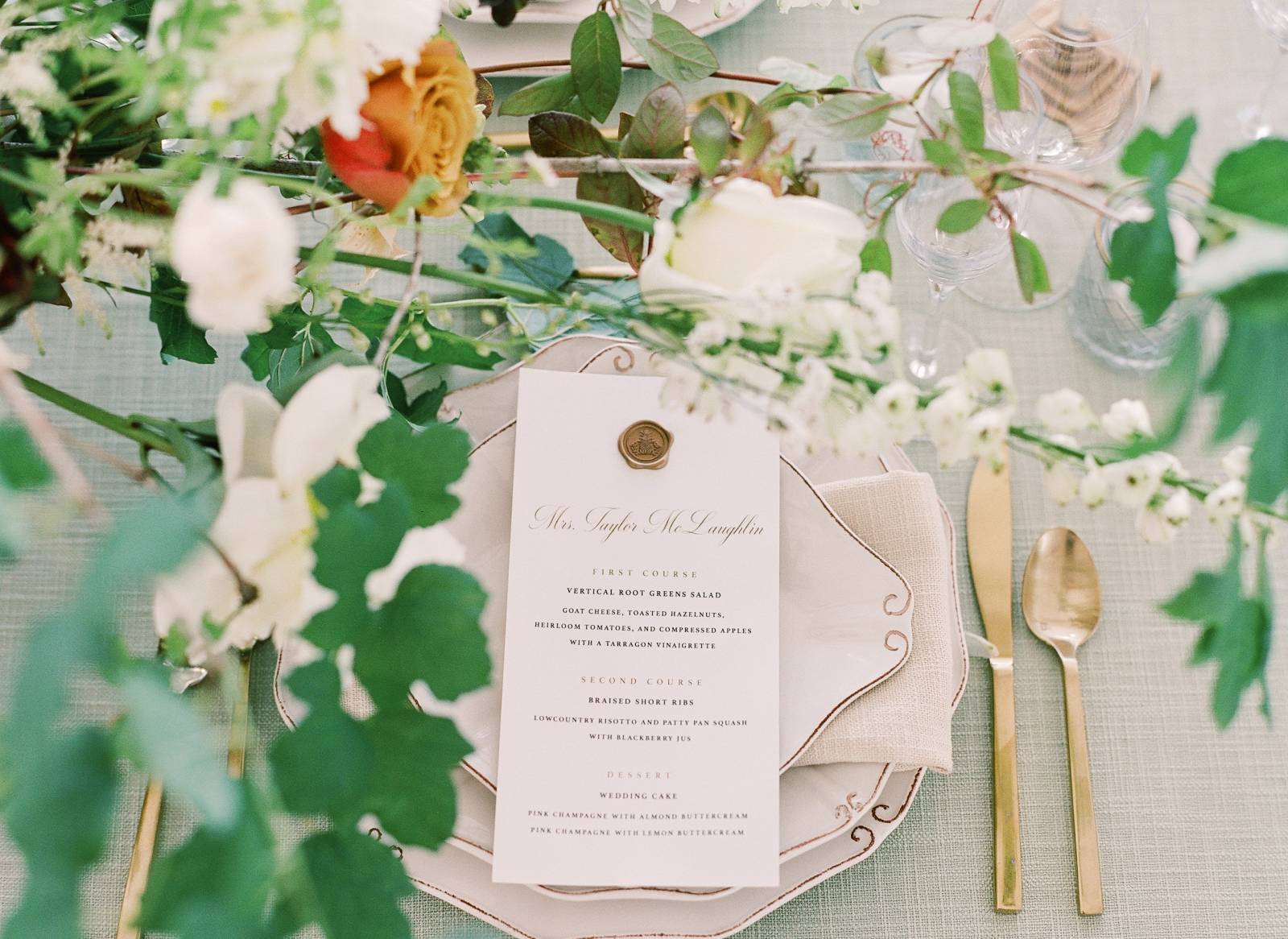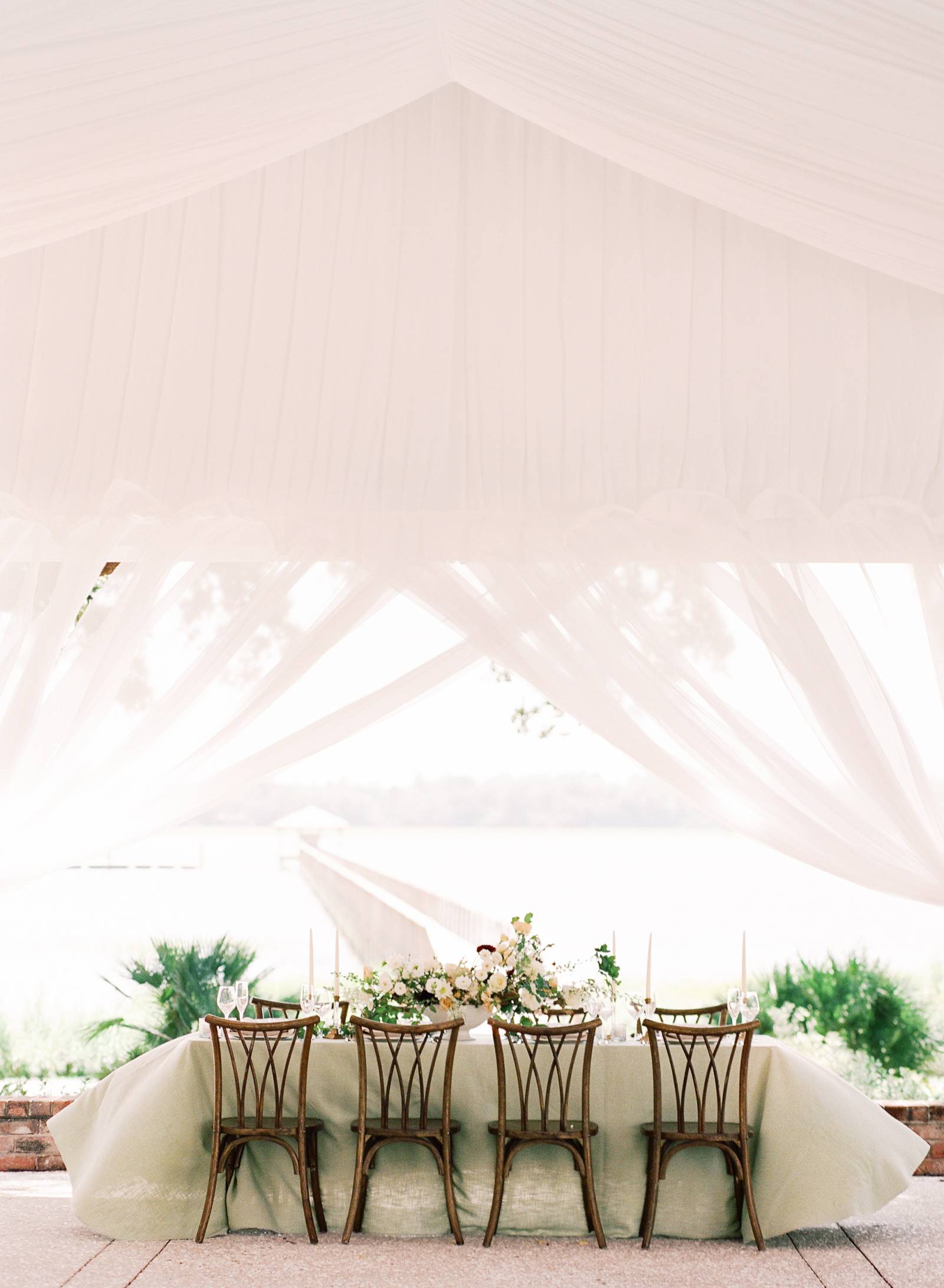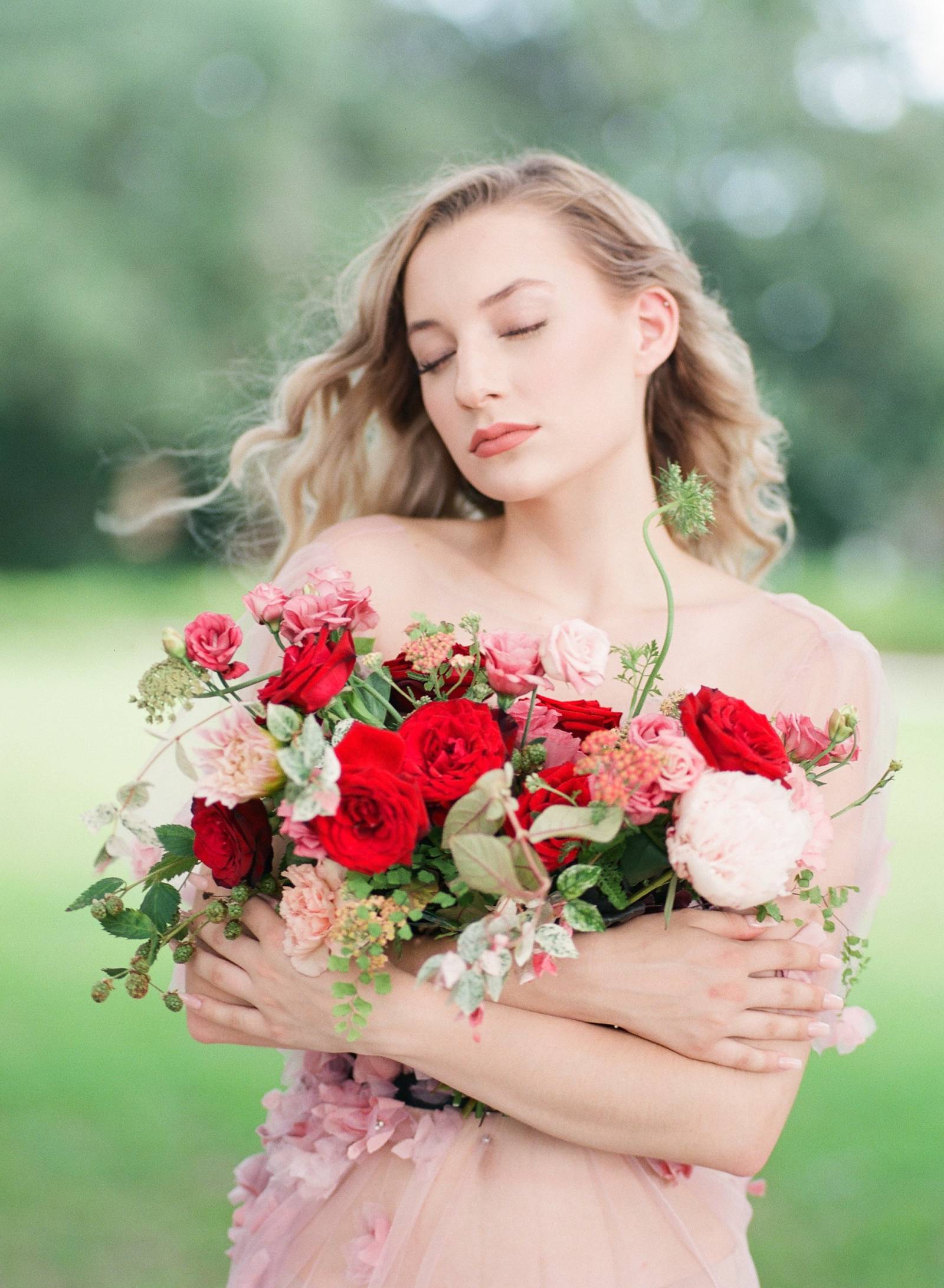 A huge thank you to Chicago wedding photographer BONPHOTAGE for sharing this beautiful wedding with us. Having travelled extensively and captured weddings in some of the most beautiful locations in the world, Lynzie continues to be inspired by art, different cultures, and faraway places. I have photographed weddings and engagements around the world, including Paris, Positano, Istanbul and the Caribbean. "My style is soft, romantic and elegant and my preferred medium is film. I love the creamy skin tones, richness and texture it provides." You can see more of their work in our vendor collective here and be sure to check out this Stunning Puglia, Italy wedding in the Olive Groves.