With friends and family scattered across not only the United States, but from as far afield as Japan & Taiwan, Hawaii offered the perfect 'in between' location for Yvonne & Travis to hold their wedding. Having previous stayed in the ANDAZ in Maui and loving the relaxed, modern vibe of the resort, they knew it would offer the ideal venue for them to celebrate. Seattle wedding photographer CHRISTINE CLARK captured their beautiful day which was planned by Katy at VOWS MAUI who helped them design a garden wedding by the beach. "We wanted a beachside wedding with lots of sun and blue. Style-wise, I wanted it to feel romantic and pretty but not too precious! We included lots of flowers, greenery, and sky lights."
HOW DID YOU MEET? We met at a fundraising dance event for Relay for Life 10 years ago! I was an organiser and his school hosted the dance. He came up, asked me to dance, and then somehow got my number!
TELL US ABOUT YOUR PROPOSAL: We were traveling in Iceland and he proposed while we were waiting to see the northern lights hours away from the city, just us two in the middle of nowhere in the car. The forecasts said it was a good day to see the lights and he had planned to propose when the lights first appeared—except hours later there was still nary a cloud and he eventually just popped the words—it was still very romantic!
TELL US ABOUT FINDING YOUR WEDDING DRESS: I knew that I wanted something structured yet still relaxed to match the beach wedding vibe. I had never heard of Rue de Seine before but fell in love with several of their dresses immediately when I tried them on—I love the bold but delicate and beachy designs. I didn't experience the illusive 'aha' moment throughout my dress search that I thought I was supposed to have but I went with the dress I couldn't stop googling and thinking about.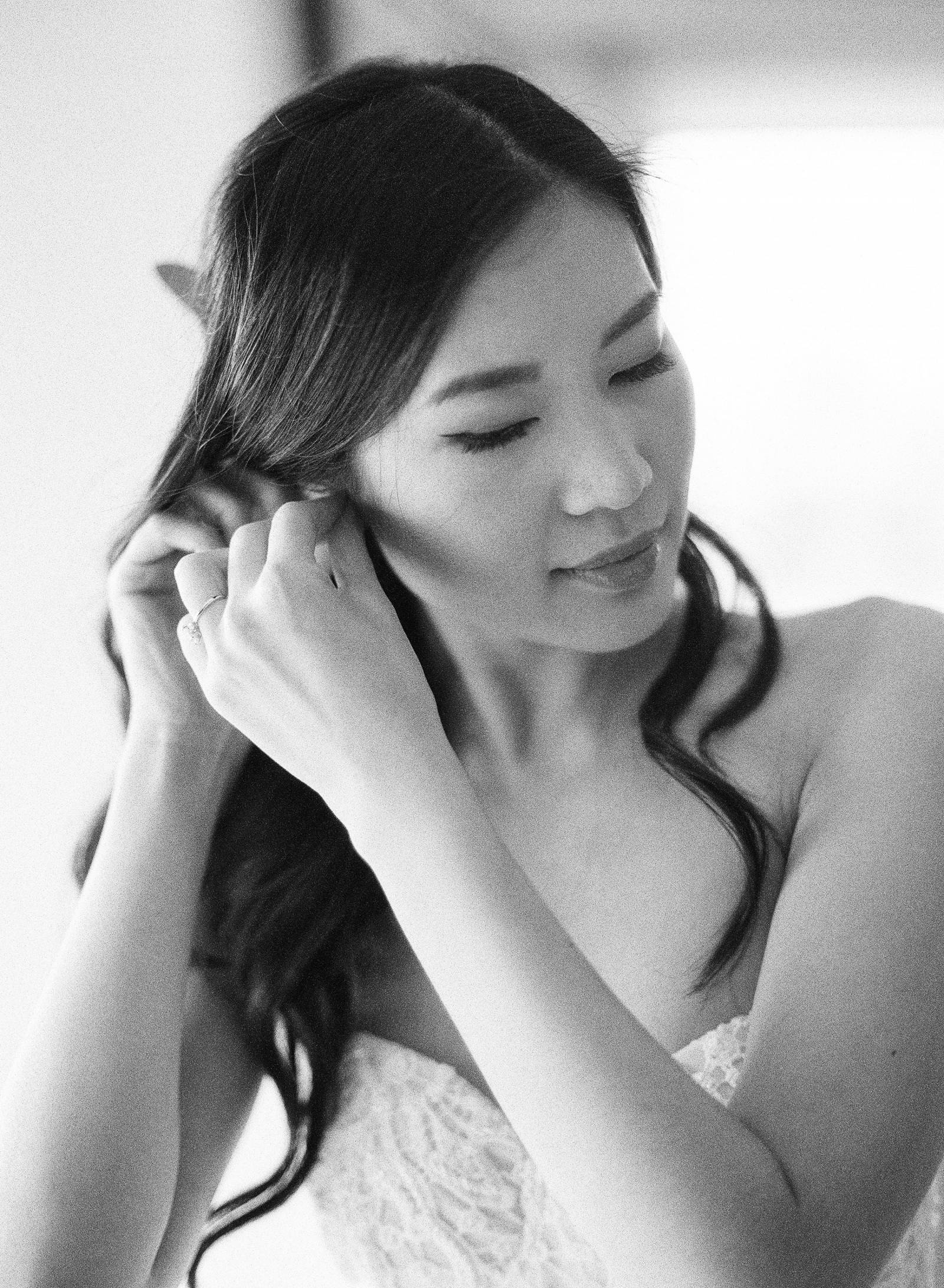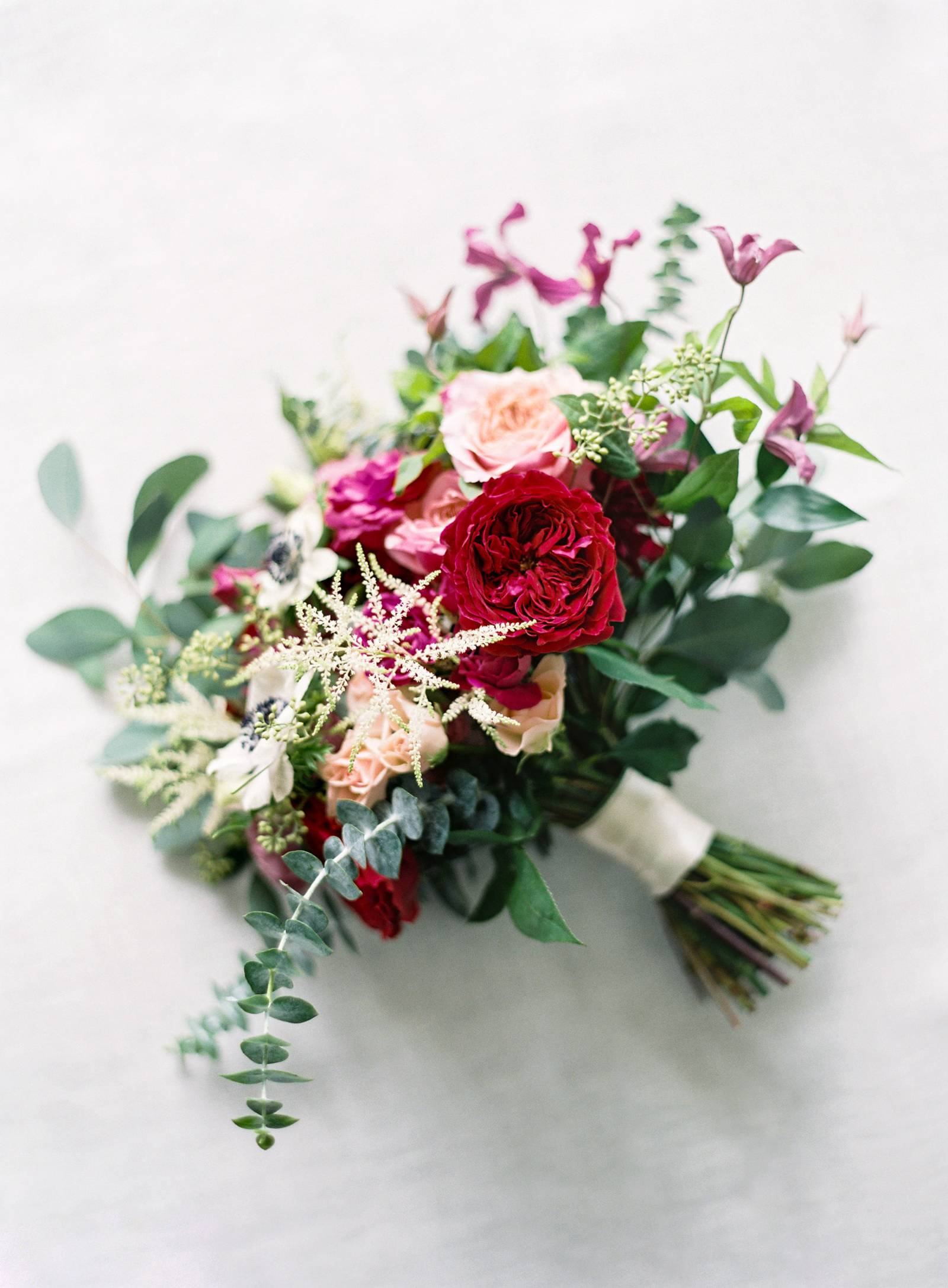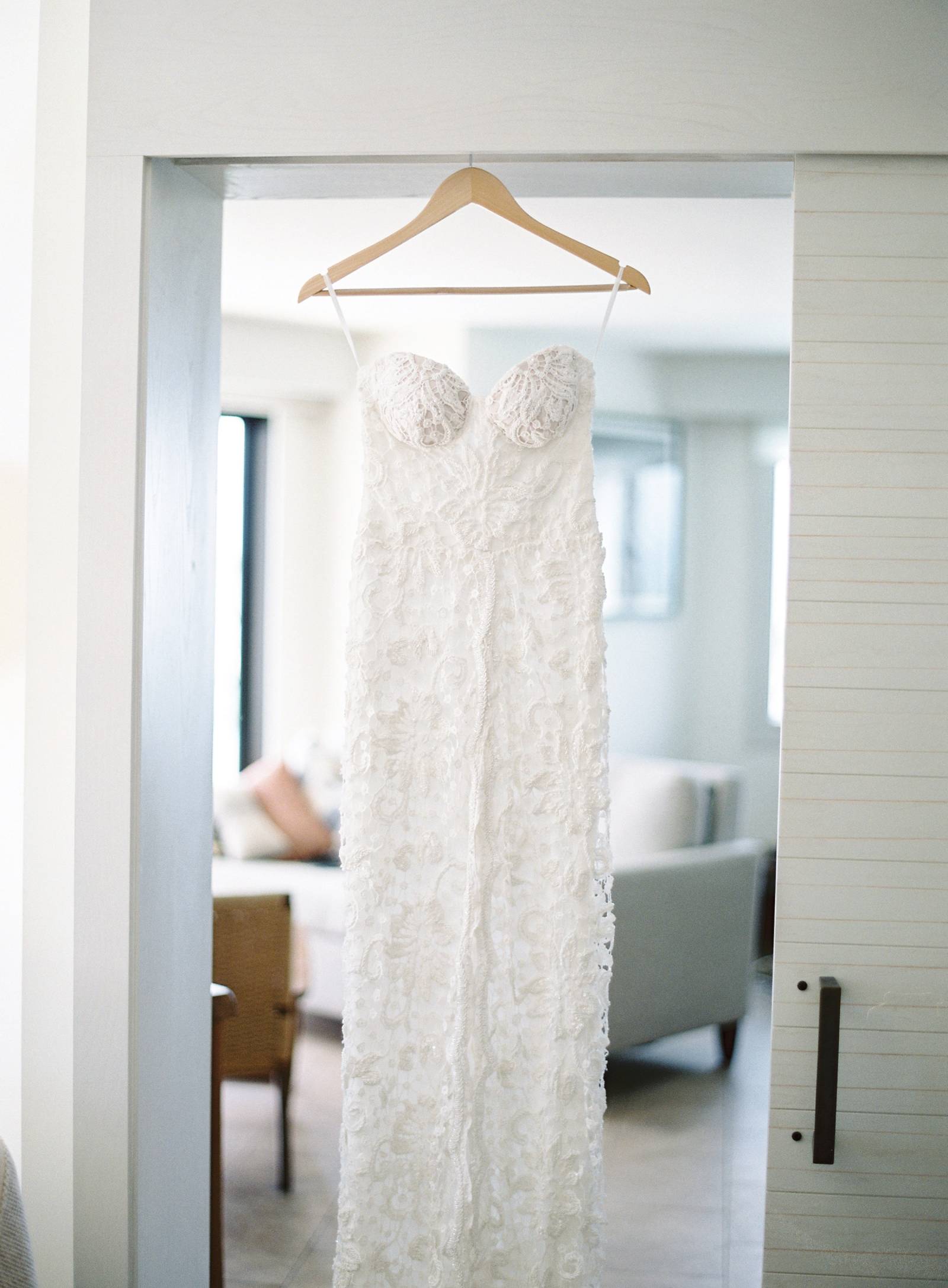 DESCRIBE YOUR WEDDING FLOWERS: We knew nothing about flowers (we still don't!) but our planner helped capture and translate the romantic and touch of boho feel we wanted perfectly with lots of peach and raspberry flowers, eucalyptus, and anemones. Bella Bloom Maui did such an amazing job with my bouquet and our ceremony tree! We envisioned a cascading bed of fresh blooms along the tree branch and we were overwhelmed by how perfect it looked the day of the wedding.
WHAT ADVICE WOULD YOU GIVE OUT TO A COUPLE PLANNING THEIR WEDDING? Hiring a planner was the best decision. Also, this might not be possible for everyone, but try to limit the size of the wedding. We're grateful that we were able to keep to around 50 guests for the day and be able to spend quality time going around to talk to everyone.
MOST MEMORABLE MOMENT? Our first look was so special and it was so nice to spend a few moments by ourselves.
ANY OTHER DETAILS THAT HELP TELL THE STORY OF YOUR DAY? The morning of the wedding was spent frantically in chaos because the weather app showed that it was going to rain—we had to make a decision before noon on whether we would move everything inside or risk everything and everyone getting wet! We laugh about it now but it felt like one of the hardest decisions of our lives that morning. We decided to go ahead with keeping the wedding outdoors after multiple Maui-natives reassured us that it would be fine—it barely rained a drop the whole day!
TELL US A LITTLE ABOUT YOUR HONEYMOON: Since we already spent a full, fun week in Hawaii for the wedding (we went early to holiday in Oahu) we are doing a delayed honeymoon. We are spending two weeks exploring the Greek islands this summer for more sun and beach!
A huge thanks to Seattle wedding photographer CHRISTINE CLARK for sharing this stunning Hawaii wedding with us. Christine splits her time between Seattle & Hawaii. A love for light and faces is what originally drew Christine towards photography and continues to be what inspires her in this creative journey. The majority of her work is shot on medium format film, which allows her to be more connected to her work while showcasing the unrivalled beauty and aesthetic of film. Be sure to also check out this San Juan Islands wedding in a garden by the sea.