Their wedding hashtag #friendzonetoendzone perfectly summarises Jina and Chris's relationship. The couple went from being close friends to husband and wife, and throughout their budding relationship, their family and friends witnessed every step of them growing closer to each other. So naturally, their wedding was filled with love and joy from their family and friends!
Whilst not having a specific theme in mind, Jina wanted a clean and modern feel whilst exuding a touch of fairy-tale romance. The white ceremony barn at ROSEWOOD FARMS was such a clean and classic look, while the chandeliers and high ceilings in the reception barn made the space feel very grand, but romantic. Jina incorporated neutral colours, greenery and white flowers throughout, With both indoor and outdoor options the venue gave them the best of both worlds and multiple locations throughout the one property to use. Washington DC wedding photographer FEATHER & FAWN PHOTOGRAPHY was on hand to capture their beautiful celebration.
HOW DID YOU MEET? Chris and I met through friends at our church, but we actually didn't like each other at first! We got closer and started to get to know each other better and eventually became close friends. It was at that time that I friend-zoned him thinking we would be the best of platonic friends! But a year later, Chris confessed that he had feelings for me – and the rest is history!

TELL US ABOUT YOUR PROPOSAL: Chris is originally from Chicago, so he and I planned a trip with some close friends to visit and show them around, eat, and hangout in the city for a week. During this time, we took a walk to the Bean and then went walking around Millennium Park. My friends brought up the idea to take photos, and when Chris and I went to pose for photos, Chris went down on one knee and popped the question! Later that evening, he had planned a surprise engagement party for us and his close friends. He also flew in my little sister and one of my closest friends!
TELL US ABOUT FINDING YOUR WEDDING DRESS/ATTIRE: I always knew that I wanted a sheath or mermaid style dress! I saw a Stella York dress that I really liked, so I went to boutiques looking for that specific dress. Once I visited a boutique and tried it on – I knew it was the one! The boutique also helped me customise and personalise the dress, which made me fall in love even more.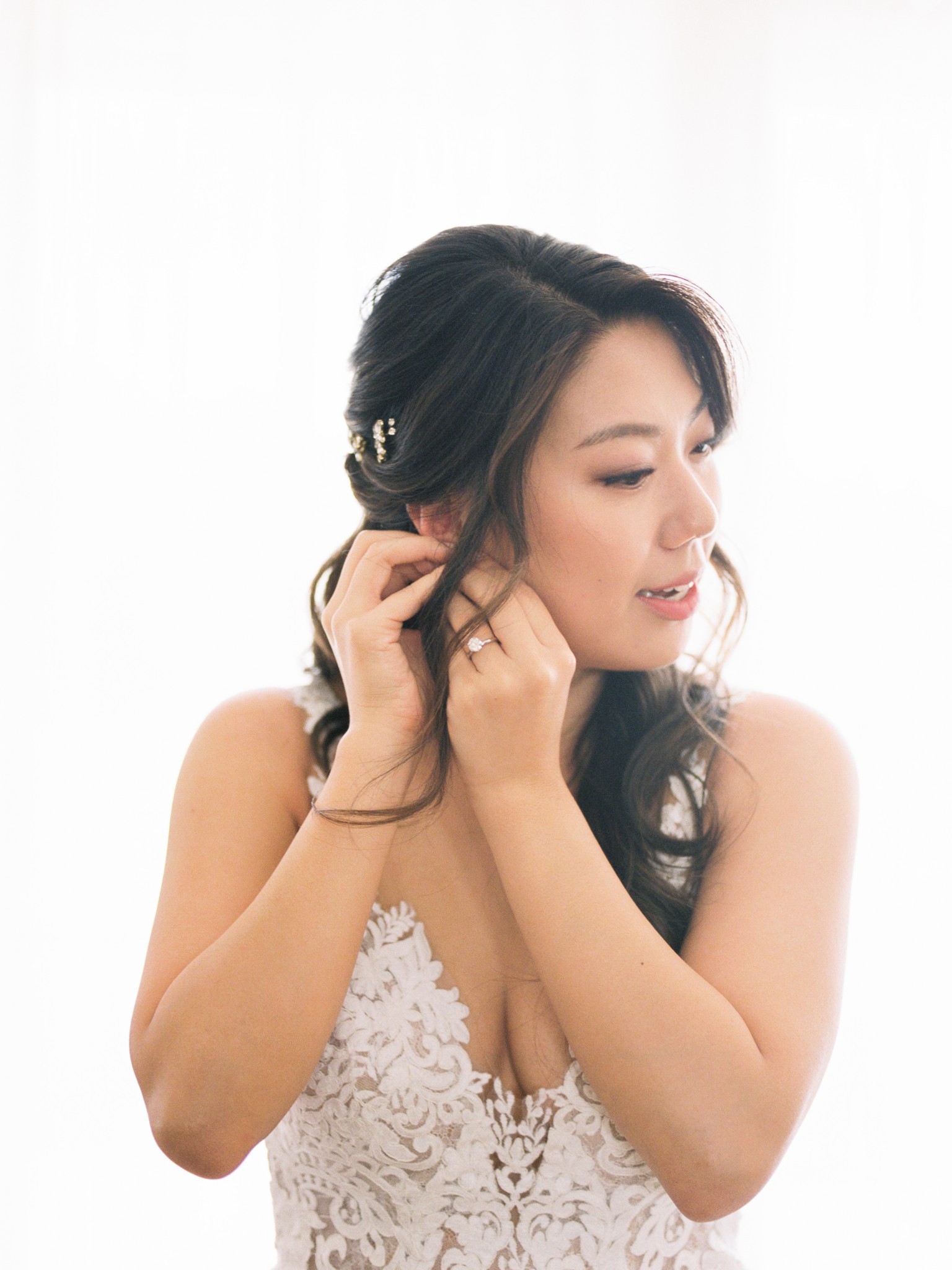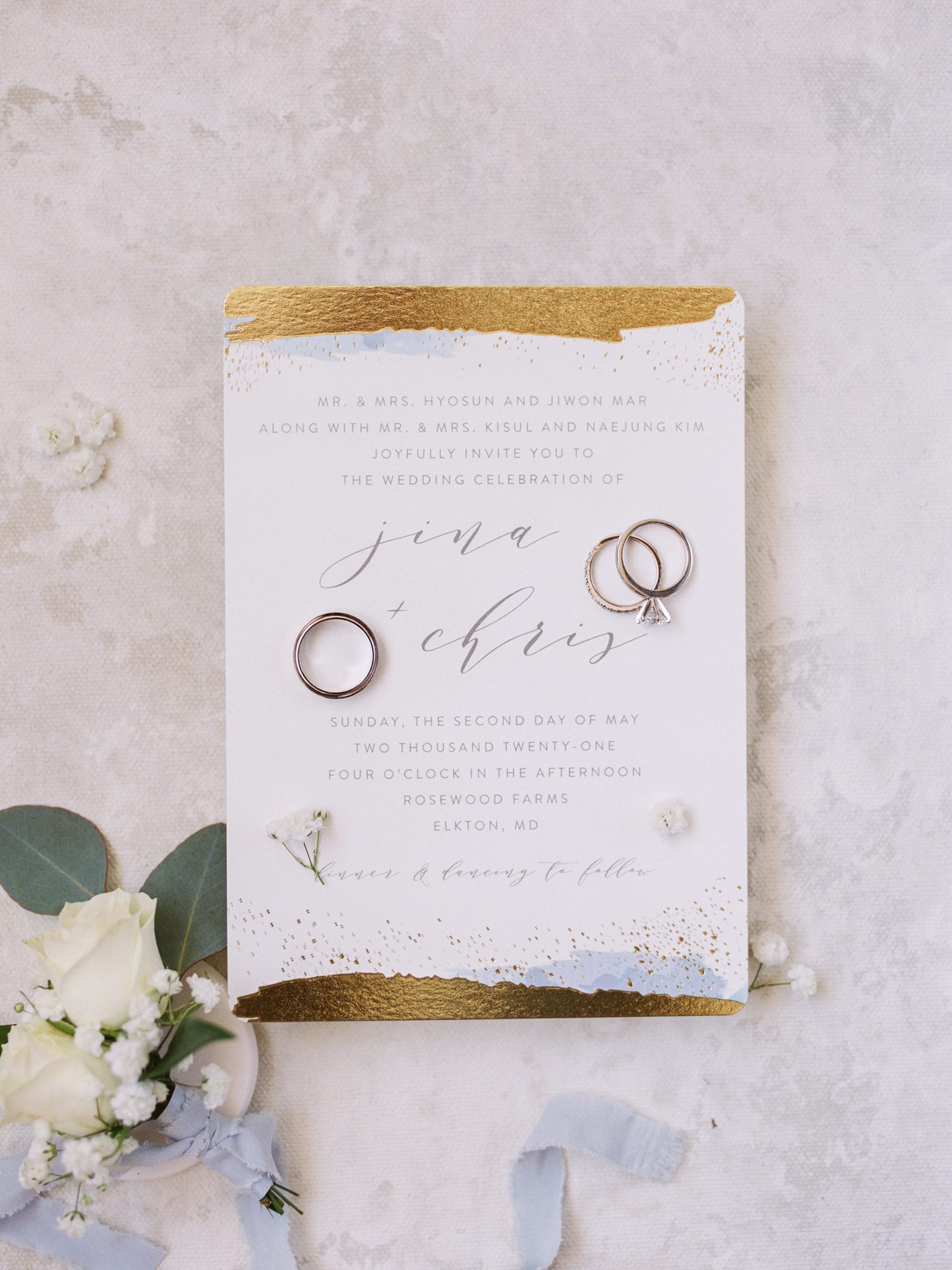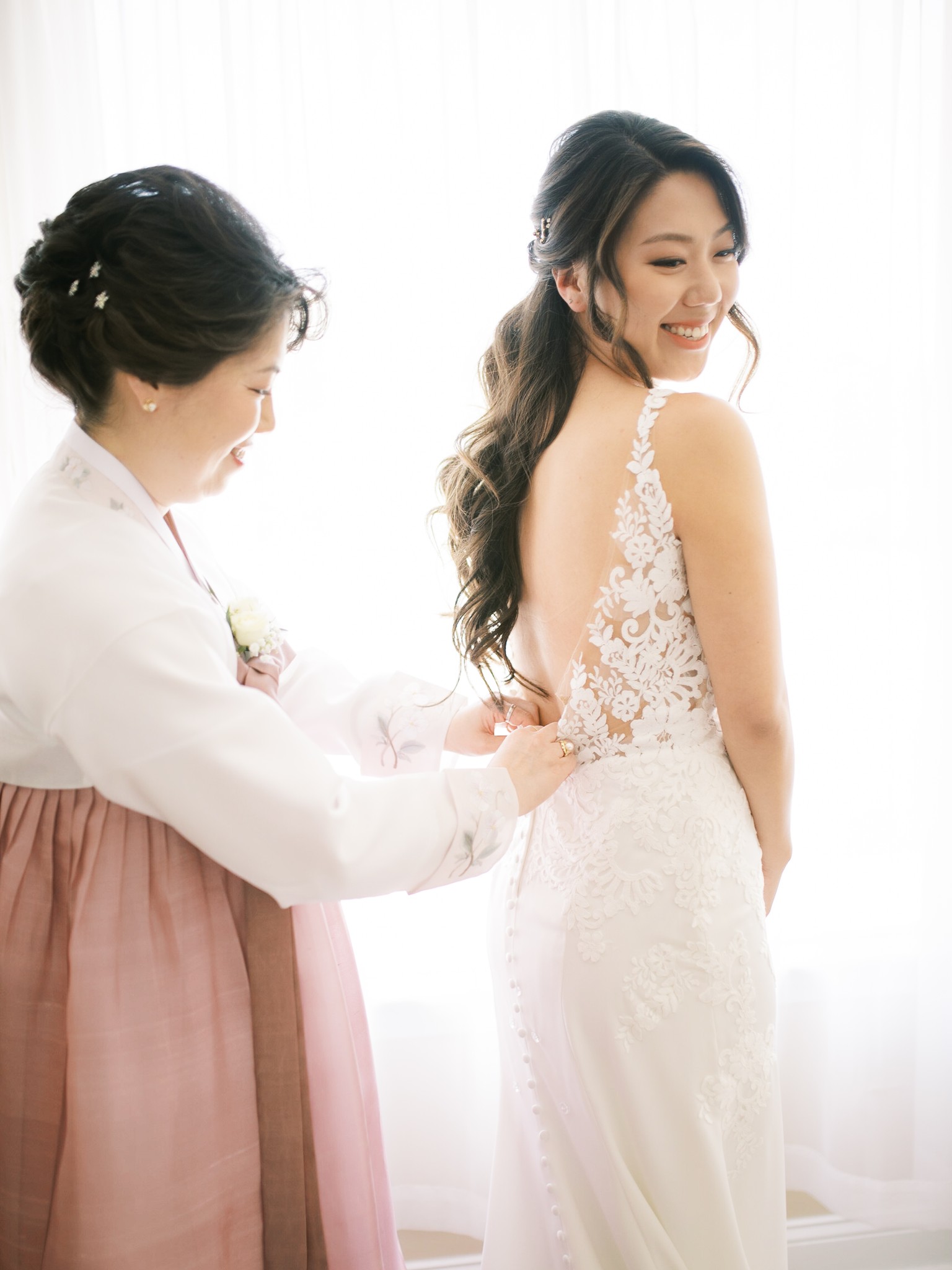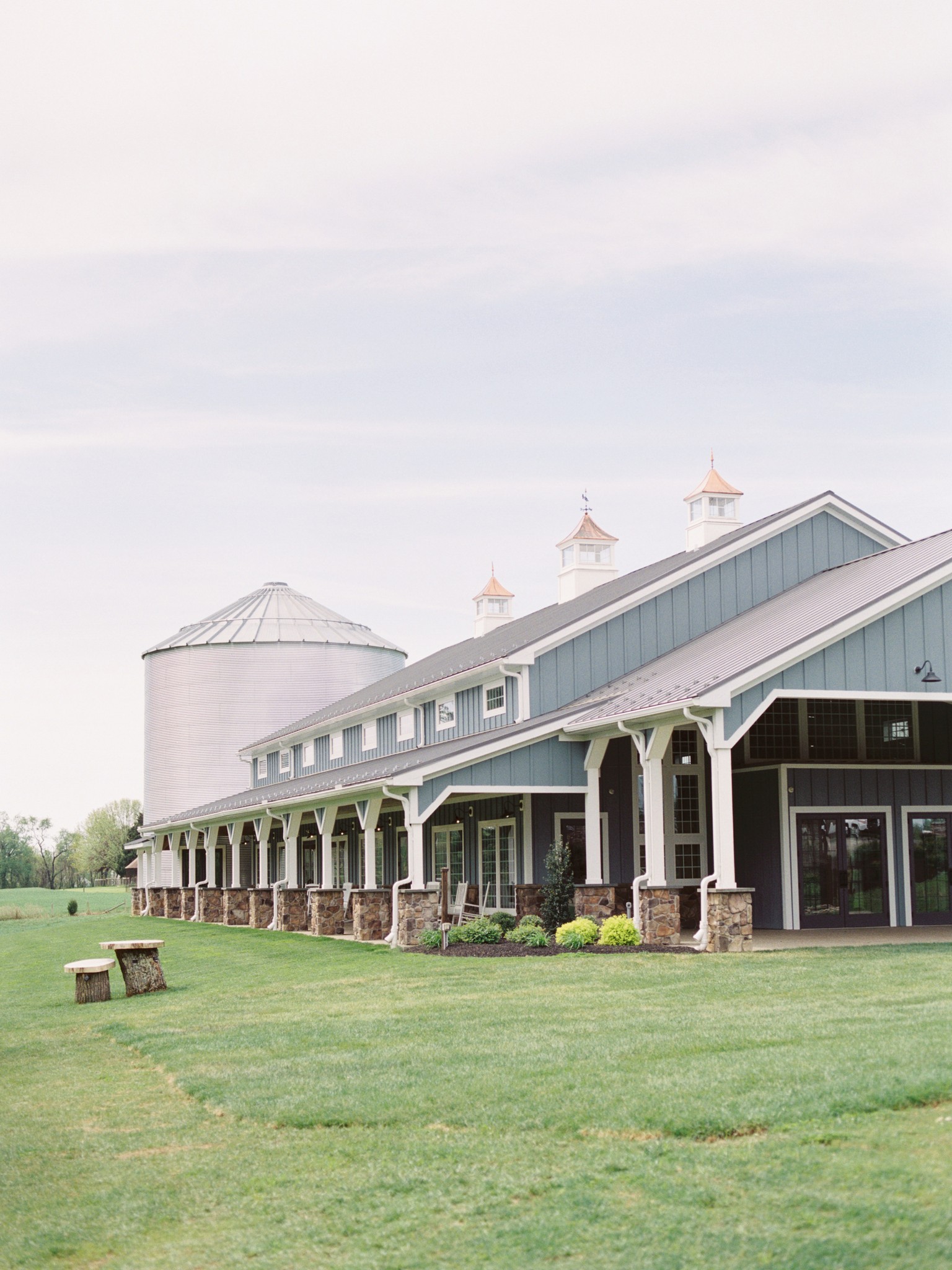 DESCRIBE YOUR WEDDING FLOWERS: Our wedding flowers were filled with a lot of greenery and white roses and garden roses! I wanted to keep our colour scheme neutral. ByGrace Florists did an amazing job pulling all our ideas and vision on the day of and through the entire planning process.
FAVOURITE DETAIL OF THE DAY: My favourite detail of the day was our floral arches. I loved that it was the centerpiece not only for the ceremony, but also that it followed us to our reception area behind our King's table!
WHAT ADVICE WOULD YOU GIVE OUT TO A COUPLE PLANNING THEIR WEDDING? My advice to engaged couples to always talk through everything – open communication during planning. Being open on budget, preferences, and sensitive topics like family are very important. For the gals, when tasking your partner to complete a task, instead of an open-ended ask/favour, give a deadline when they need it by so that the task is more clear-cut for them to start and complete! But at the end of the day, enjoy the process together!
MOST MEMORABLE MOMENT? Our most memorable moment was walking down from our ceremony barn to our cocktail hour patio and seeing everyone. The week before our wedding the forecast had shown rain for our entire wedding weekend, but only a couple days before the weather flipped to sunshine and no humidity! When we finished photos and walked down the path towards cocktail hour together – we saw all our family and friends together under the pergola drinking, eating, and having fun together! The weather was perfect – wind was blowing just enough to keep everyone cool and the sun was just starting to set. It was a moment where we felt like everything felt right and perfect and all our efforts paid off!
WHAT ASPECT OF THE WEDDING WAS THE MOST IMPORTANT TO YOU BOTH? Everybody having fun! We had a lot of family and friends flying in from Chicago, so we wanted to make sure that everybody had a great time seeing each other, eating, drinking, and dancing!
ANY OTHER DETAILS THAT HELP TELL THE STORY OF YOUR DAY? I'm a HUGE fan of sweets! My little thing is I love to eat something sweet before my meals, so I wanted to make sure we had a slew of desserts available for everyone to partake! We had a beautiful cake and a bunch of Bundt cakes, donuts, and cookies lined up for people to munch on.
TELL US A LITTLE ABOUT YOUR HONEYMOON: We went on a mini-moon to Key West! We had a relaxing time just resting, shutting our brains down, and eating everything we wanted! There was so much great seafood and key lime pie. We jet-skied, parasailed, and lounged on the beach for days! When we were initially planning our mini-moon COVID was still an issue, so we traveled closer to home. We are planning our honeymoon to Hawaii for our one-year anniversary!
IS THERE ANYTHING YOU WOULD CHANGE OR DO DIFFERENTLY? If there was anything I would do differently is to extend the night by a couple of hours just so that we could have more time saying hello and being with all our family and friends.
A huge thank you to Washington DC wedding photographer FEATHER & FAWN PHOTOGRAPHY for sharing this beautiful wedding with us. Owner Angel loves capturing moments of love and joy, especially on a wedding day. "Wedding photography is so dear to my heart because I love seeing families and friends get together to celebrate the couple as they embark on a new journey together as newlyweds, to turn a new chapter of their lives together with love, and to vow a lifelong commitment to each other in front of their loved ones." Head over to her portfolio to see more.