Charlotte and Lee celebrated their union with a spring-in-bloom styled wedding at the lovely COUNTRY CLUB OF DARIEN. After postponing their original spring wedding date, they ended up celebrating in September and decided to keep the springtime feel going. Captured by Virginia wedding photographers DAVID & TIFFANY PHOTOGRAPHY, they held an intimate ceremony in their family church following by a classic reception with whimsical touches. Florist KLW DESIGN designed a floral installation that welcomed their guests into the reception from their cocktail hour on the lawn.
WHY DID YOU CHOOSE THIS LOCATION? We live in Greenwich and are members of Stanwich Church where we held the ceremony. We had the reception at the Country Club of Darien which is in my hometown, and where we are members.
HOW DID YOU MEET? We met at a dive bar called The Griffon in Charleston, SC in 2016. There was an open seat at the bar next to Lee and I took it. I was living in Connecticut at the time and was only in town on a work trip, but from that point on we never lost touch. We began dating long distance but have since moved together from South Carolina to New York to Connecticut.
TELL US ABOUT YOUR PROPOSAL: Lee proposed at a sentimental spot at my Grandparent's home on Cape Cod. It was just the two of us but it's a special place for my family, so it was very sweet.
TELL US ABOUT FINDING YOUR WEDDING DRESS/ATTIRE: I tried on over 80 dresses before finding the one, and my mom came to every single dress appointment. It's ridiculous but the quality time with my mom is something I will always cherish. Lee has much less tolerance for trying on clothes, so luckily we found a beautiful tuxedo at Canali on Madison Avenue in NYC and they made it a very efficient yet lovely experience.
DID YOU HAVE ANY DIY ELEMENTS? My mom, our friend Kara and I set up a little assembly line at our dining room table to package our wedding favours a few nights before the wedding, which were various chocolates from Harbor Sweets in Massachusetts.
DESCRIBE YOUR WEDDING FLOWERS: I love flowers and the meaning behind them, so this was one of the most important aspects of the wedding design. The inspiration was a lush, overgrowing English garden with shades of pink, green and white. We wanted to add some unexpected elements to the classic look, so we added some disco balls (invented in KY, where Lee is from!), astilbe and spray-painted baby's breath. We kept the bridal bouquet simple with Lily of the Valley to complement my dress.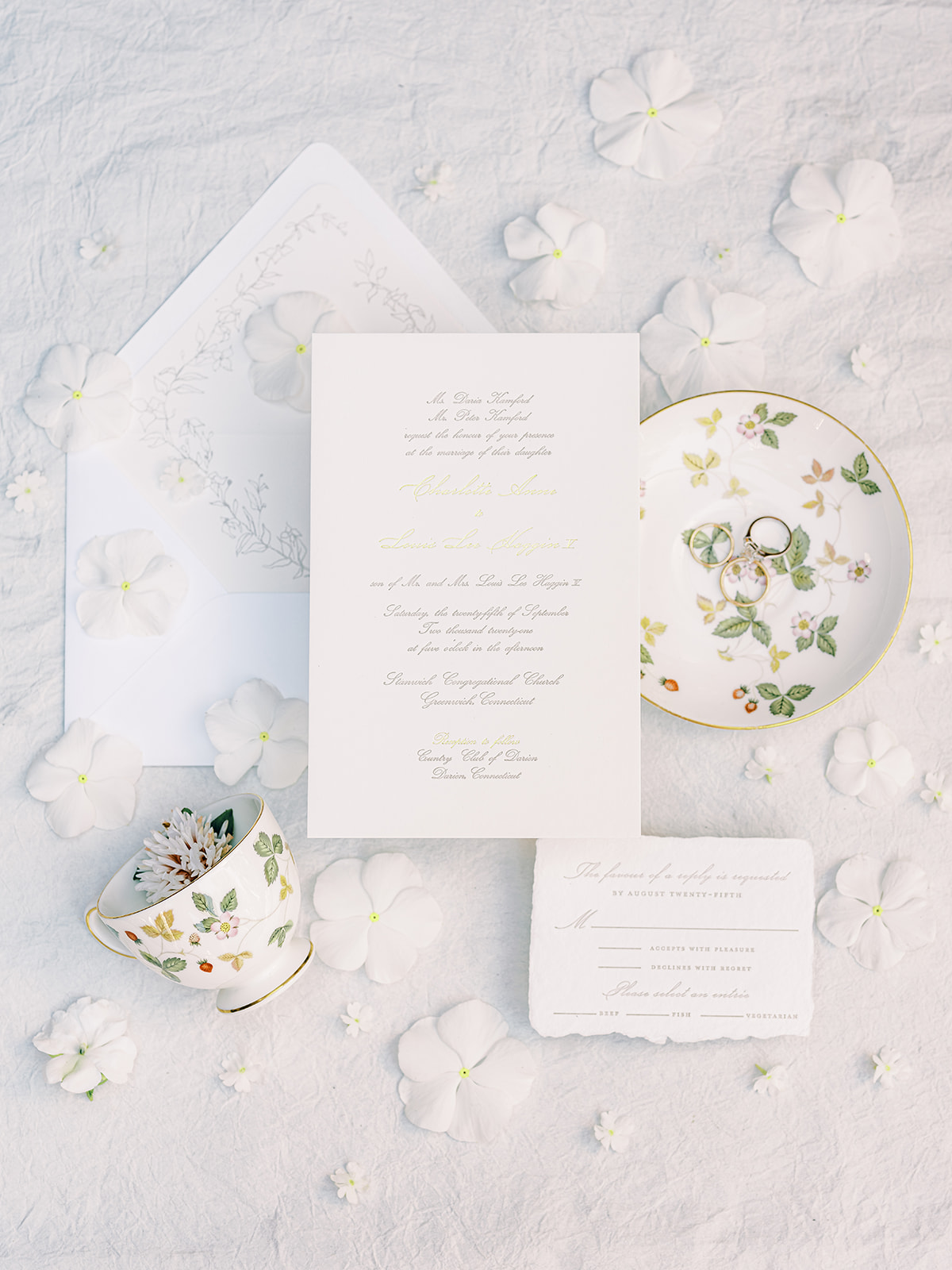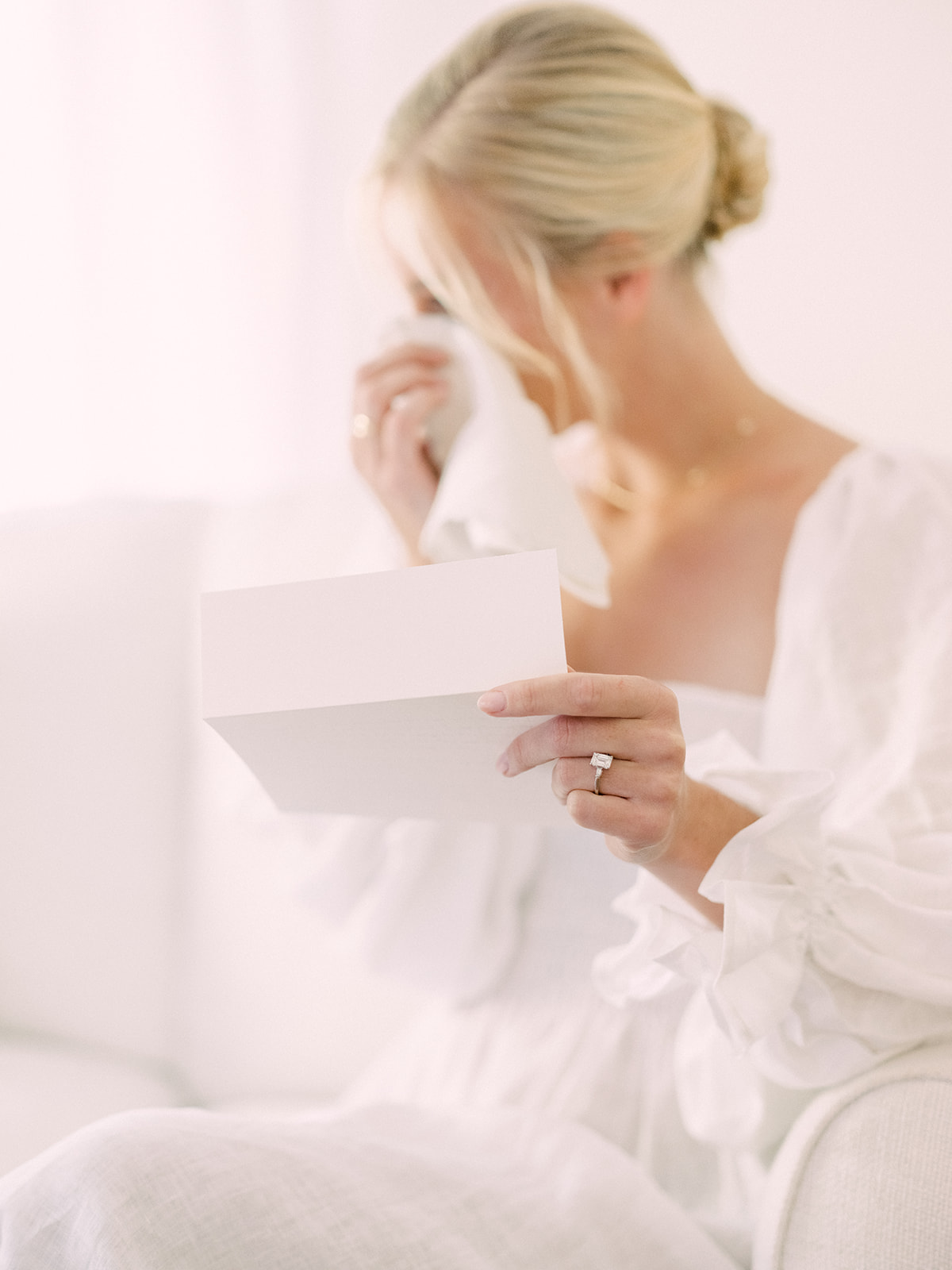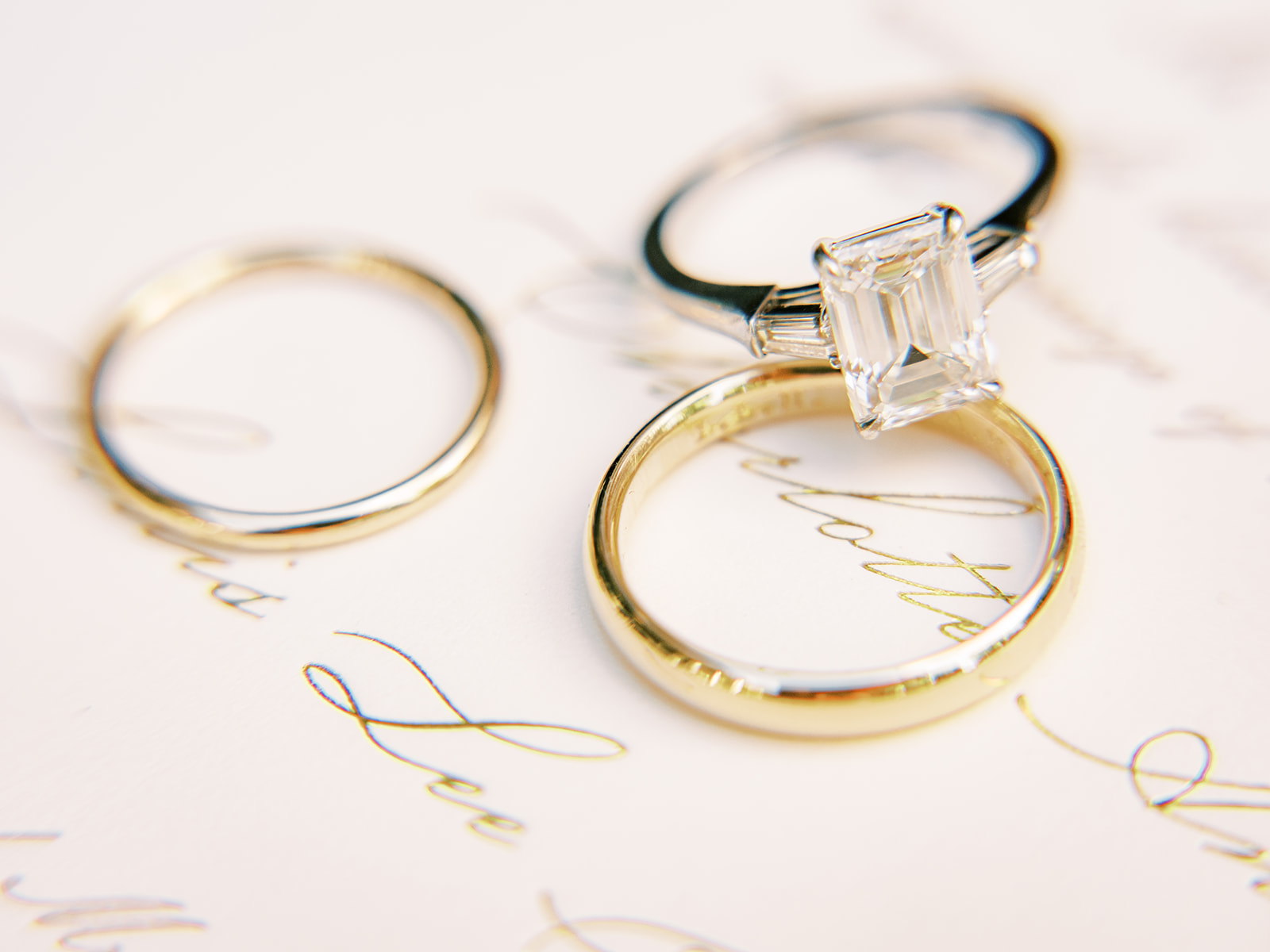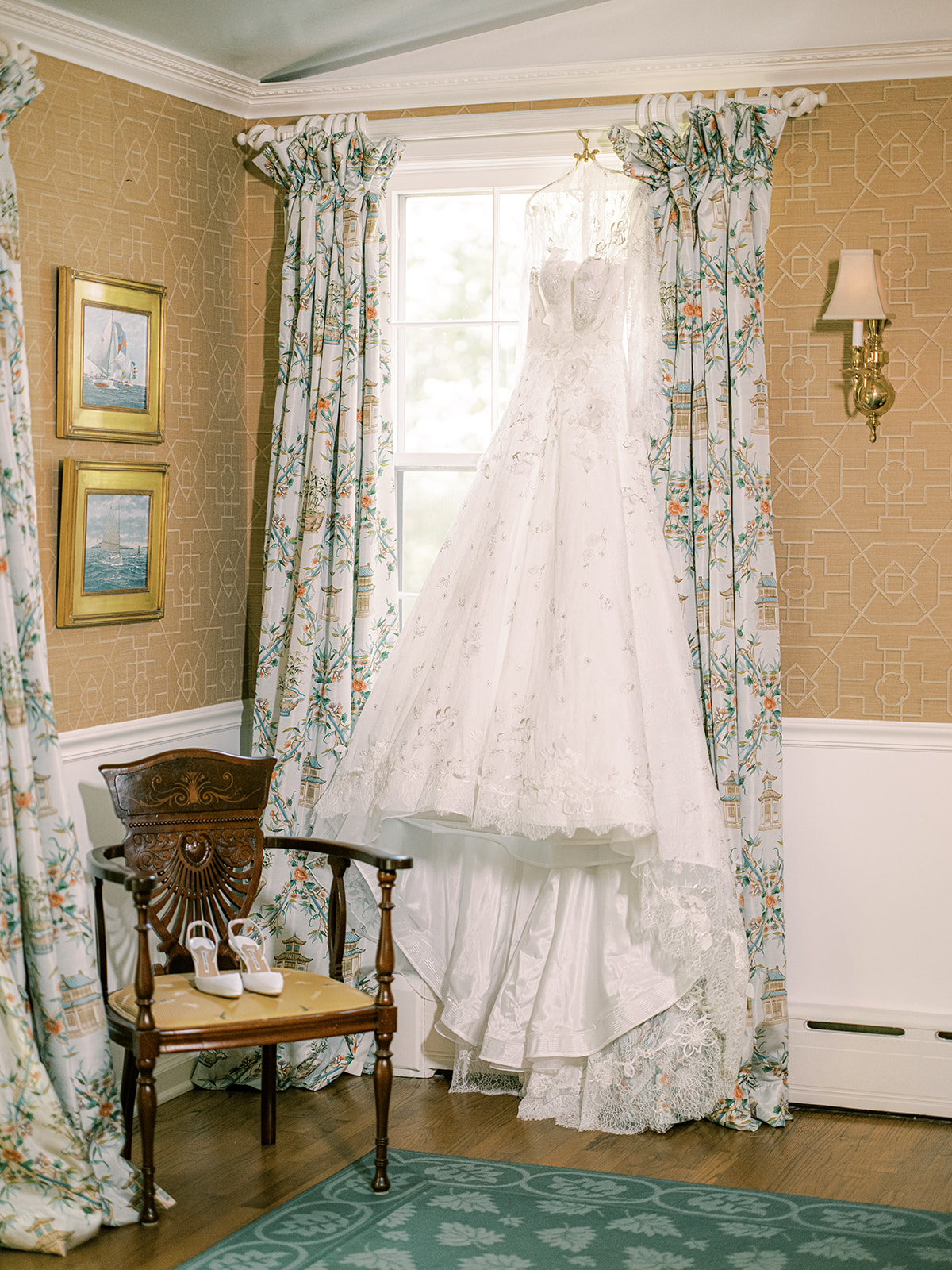 FAVOURITE DETAIL OF THE DAY: The giant floral columns that framed our wedding reception, the cake and our rings.
WHAT ADVICE WOULD YOU GIVE OUT TO A COUPLE PLANNING THEIR WEDDING? Try your best to communicate specifics of your vision because people cannot read your mind. Don't be afraid to be selfish on the days leading up to your wedding and especially on your wedding day.
MOST MEMORABLE MOMENT? The moment right after walking down the aisle after our ceremony. After over two years of being engaged and two postponements, it was surreal to realise we were finally married and could take a deep breath to enjoy having everyone together for the rest of the night.
WHAT ASPECT OF THE WEDDING WAS THE MOST IMPORTANT TO YOU BOTH? Most important was having our family and friends together to help us celebrate this big event in our lives.
TELL US A LITTLE ABOUT YOUR HONEYMOON: We spent our honeymoon in Sonoma and Napa. We toured a few vineyards, had some great food, and did the classic CA road-trip thing and rented a convertible.
Virginia wedding photographers DAVID & TIFFANY PHOTOGRAPHY are a husband and wife wedding photography team who work to capture the beauty and essence of their clients' unique stories. They're passionate about storytelling and sharing in that experience. To them, these stories are the cornerstones on which to create meaningful art—and capture lasting memories. It's important to them to witness the world around them and see the beauty in the simple and the overlooked. They specialise in photographing weddings and portraits that highlight the natural joy of a couple on their wedding day. You can see more of their work in their portfolio here.