If you are dreaming of a fairytale wedding in New Jersey, you need look no further than PARK CHATEAU in East Brunswick. So it's no wonder that Monika & David Roa knew it would be the perfect setting for their Enchanted Forest inspired October wedding. Though the day started out a little unpredictable, with sporadic rainfall, the sun appeared just in time to shine bright over the sprawling gardens for the first look.
The bridal party, dressed in JENNY YOO, enjoyed refreshments while Theresa Mazza & LOOKS BY KATINESS created the perfect hair and makeup styles inside the Bridal Suite at The Heldrich Hotel & Conference Center. The bride slipped into her MAISON SIGNORE gown, lovingly selected from KLEINFELD BRIDAL, and her SOPHIE WEBSTER heels, ready to meet her groom for the first look. With a whimsical bouquet of roses and phalaenopsis orchids by EDEN EVENTS in hand, Monika anxiously made her way to the gardens. David, dressed in ALAN DAVID, waited patiently for his bride.
The day was captured to perfection by New York wedding photographer TANYA ISAEVA and cemented in time with video footage from NEW YORK WEDDING VIDEOS.
Before long, it was time to make their way to the chapel for the ceremony. A grand ceremony tree with touches of moss, pampas grass and roses, designed by EDEN EVENTS, created a magical backdrop for the couple's vows, officiated by Craig Deahl.
Following an elegant cocktail hour, friends and family were ushered into the ballroom where DJ NEZA was ready to get the party started! The ballroom was transformed into a night club complete with glow in the dark props and up beat dance music. After cutting the cake, expertly prepared by PALERMO'S BAKERY, it was time to sit back and enjoy a moment of reflection on the perfect day!"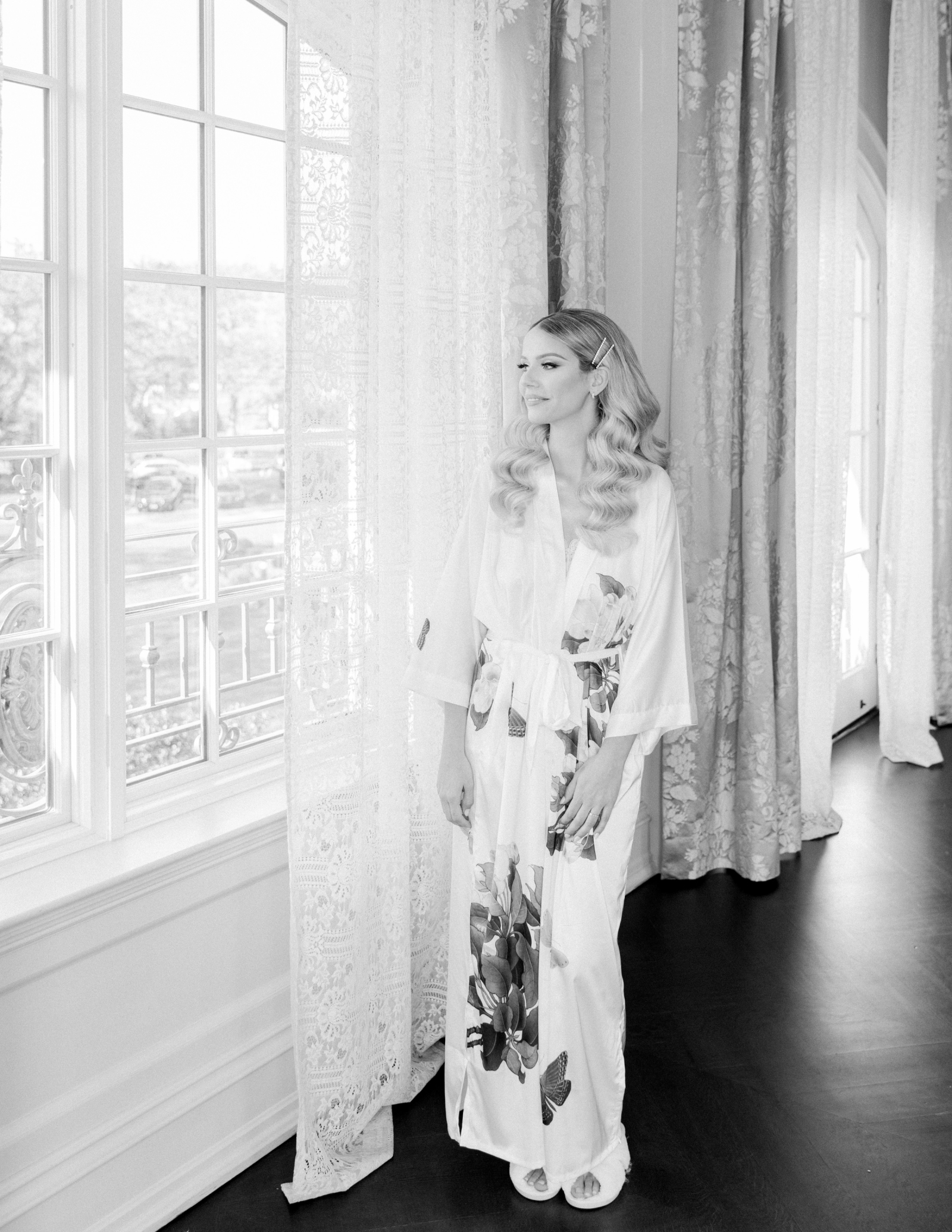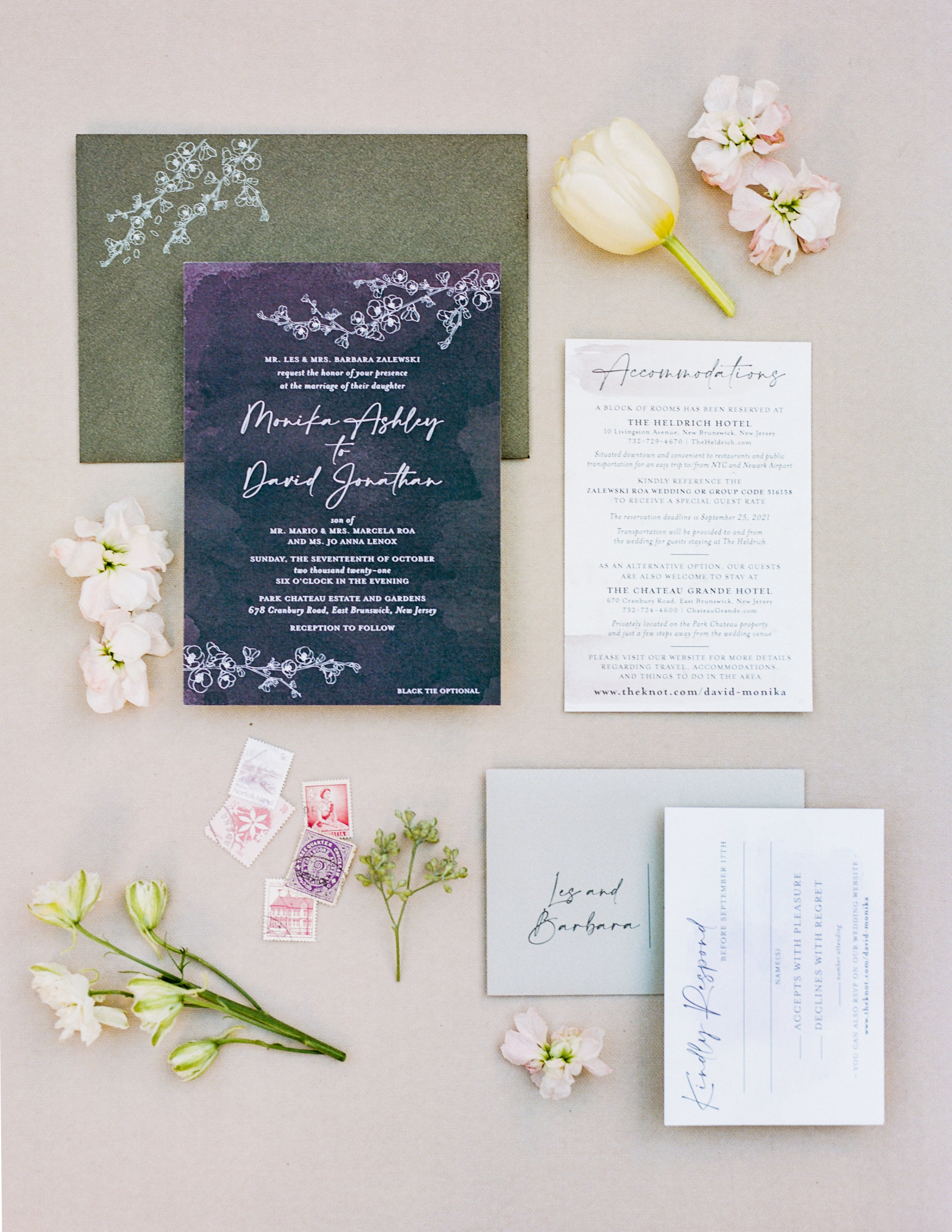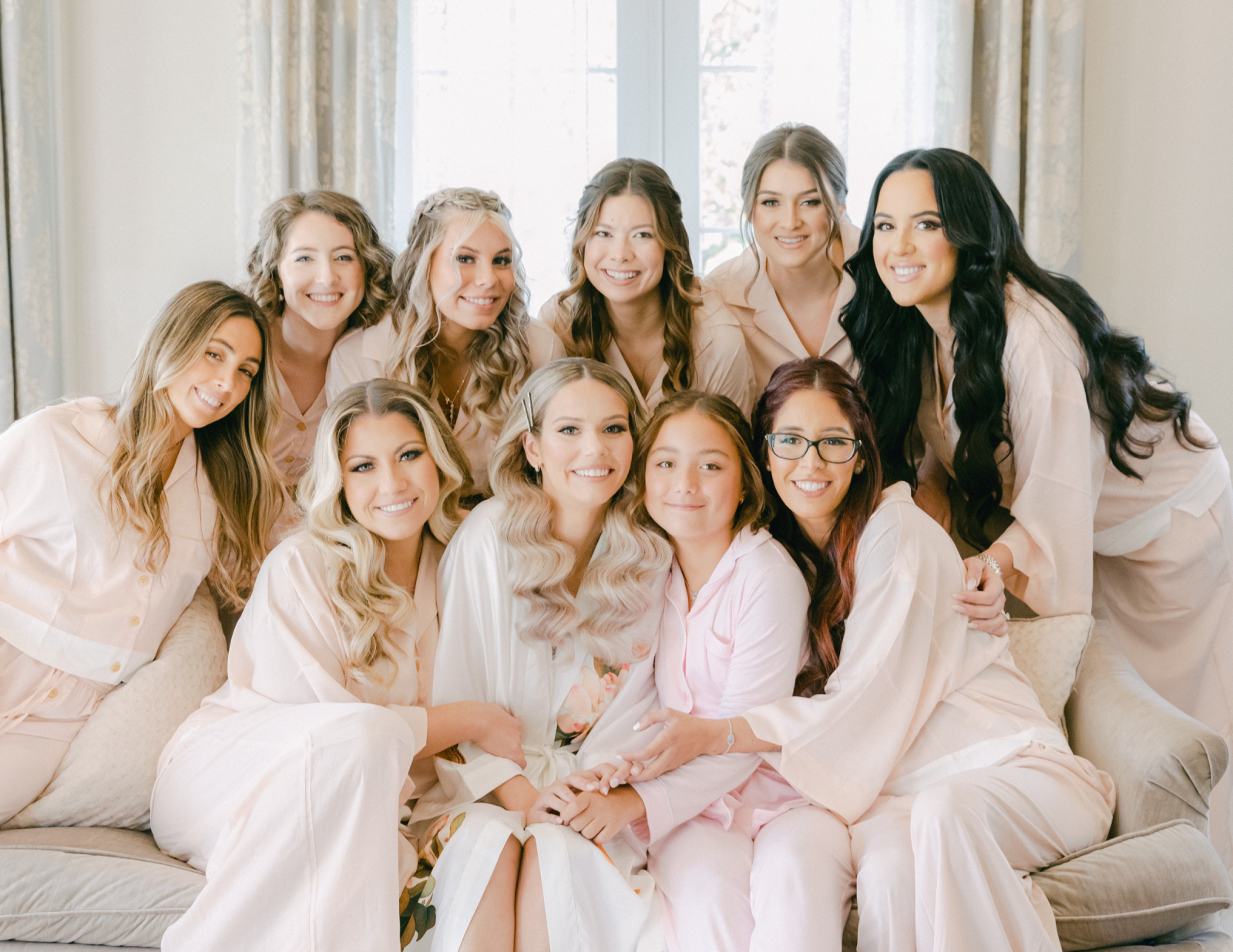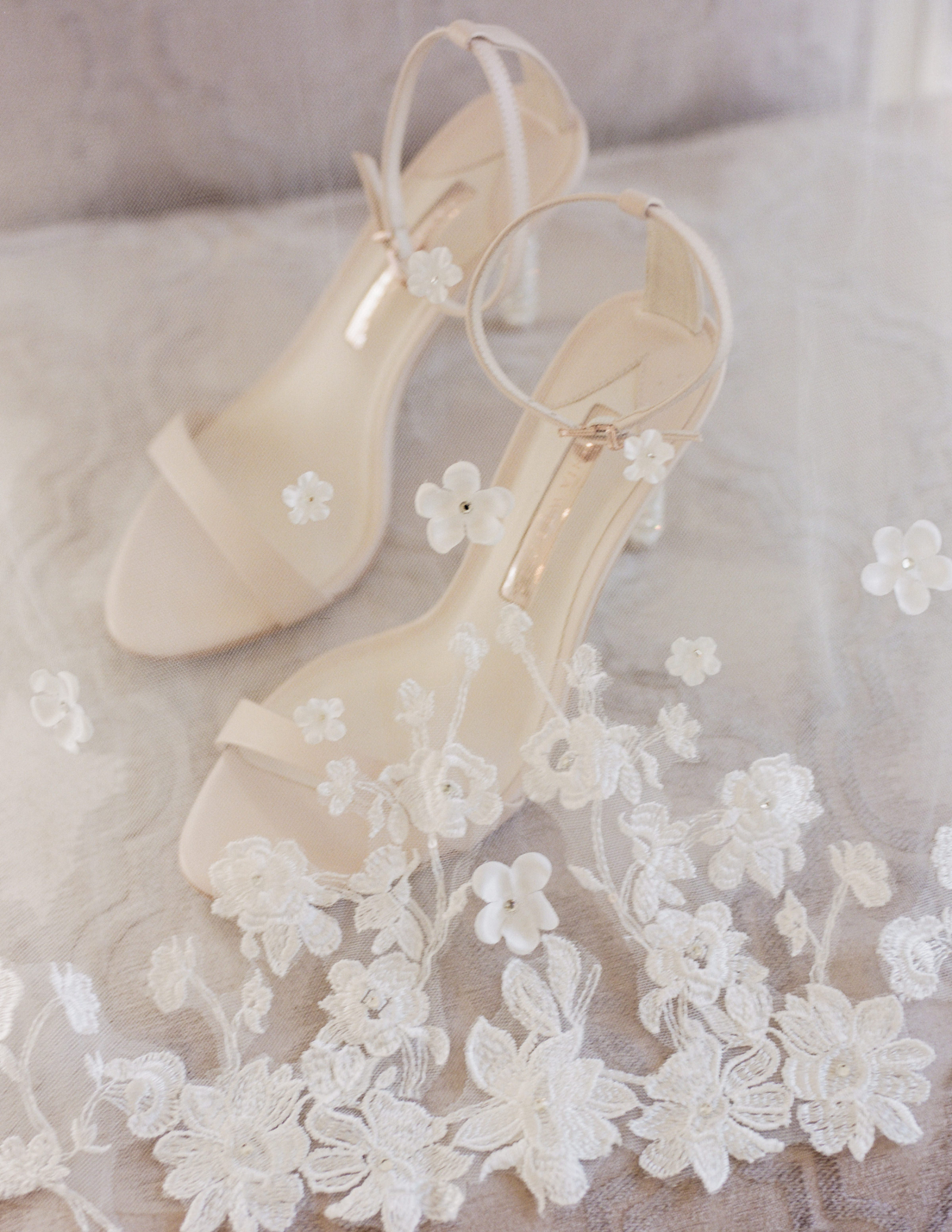 A huge thank you to New York wedding photographer TANYA ISAEVA for sharing this beautiful wedding with us. Tanya's style is clean, romantic, and editorial, and she captures weddings on a hybrid of film and digital telling us, "The moment dictates and influences the medium I choose. I'm tireless when it comes to capturing the moment, and tireless in making sure the entire process of hiring me to photograph your wedding is seamless for you: from the time we first talk about your celebration through the delivery of your heirloom items." Head over to her portfolio to view more of her work and you should check out this New York City wedding inspiration.