There are not many photographers who put on a styled shoot better than New York wedding photographer SOPHIE KAYE. Combine her photography skills with the exquisite styling of EAST MADE EVENT CO. and the results are simply sublime. Case in point - this stunning engagement shoot in Paris' Jardin des Tuileries with a show-stopping gown from MARCHESA and a romantic bouquet by TRILLE FLORAL.
"Our styled engagement session was set in the beautiful Jardin des Tuileries, surrounded by a classic line of trees and with the stunning Louvre museum in the distance. We opted for a beautiful colourful MARCHESA gown adorned with embroidered flowers in shades of peach, raspberry, and emerald green. We wanted to embrace the lush abundance of greenery and spring season and went with a loose organic bouquet of flowers, soft romantic hair, and a fashion-forward suit for our groom-to-be."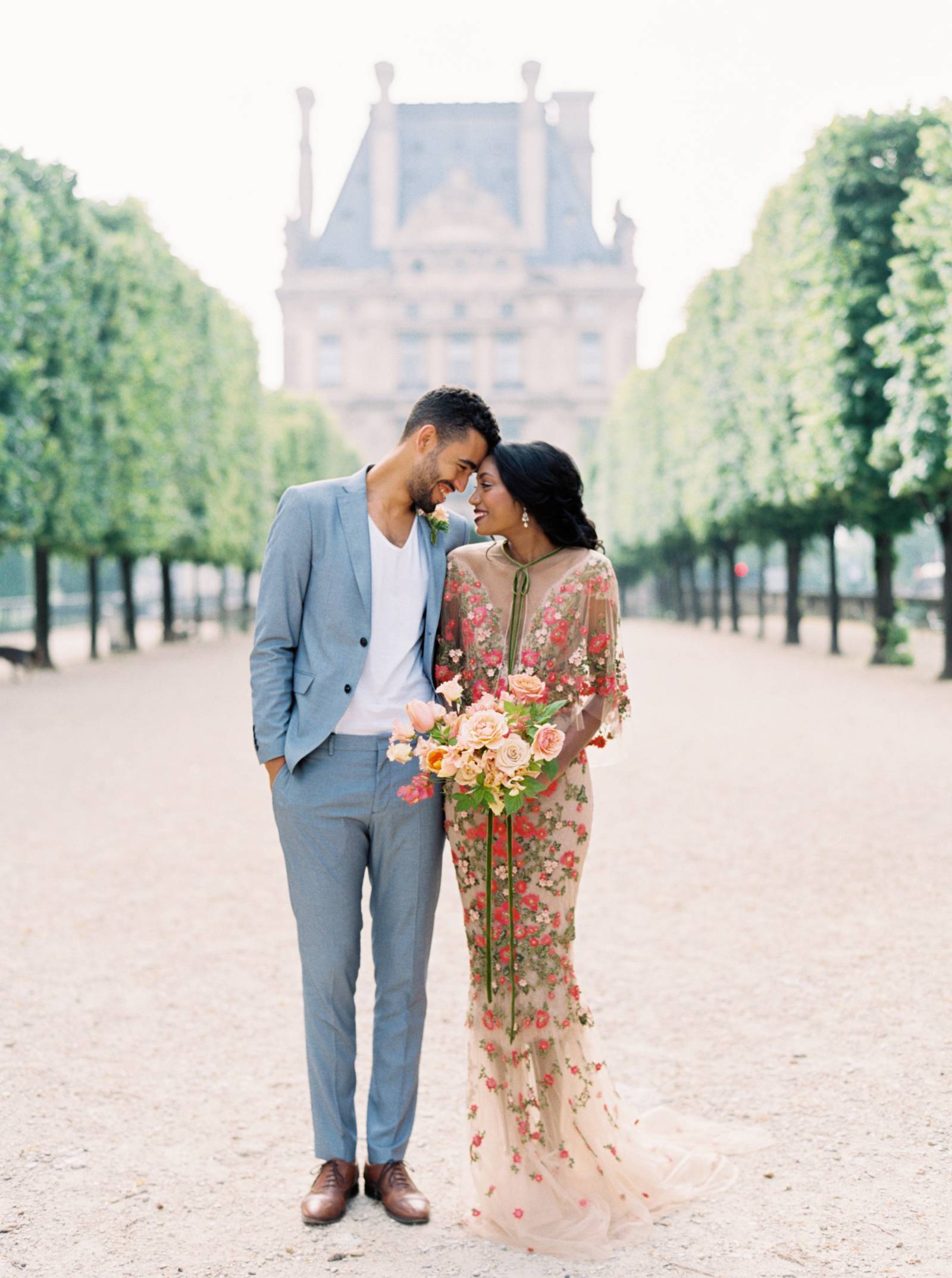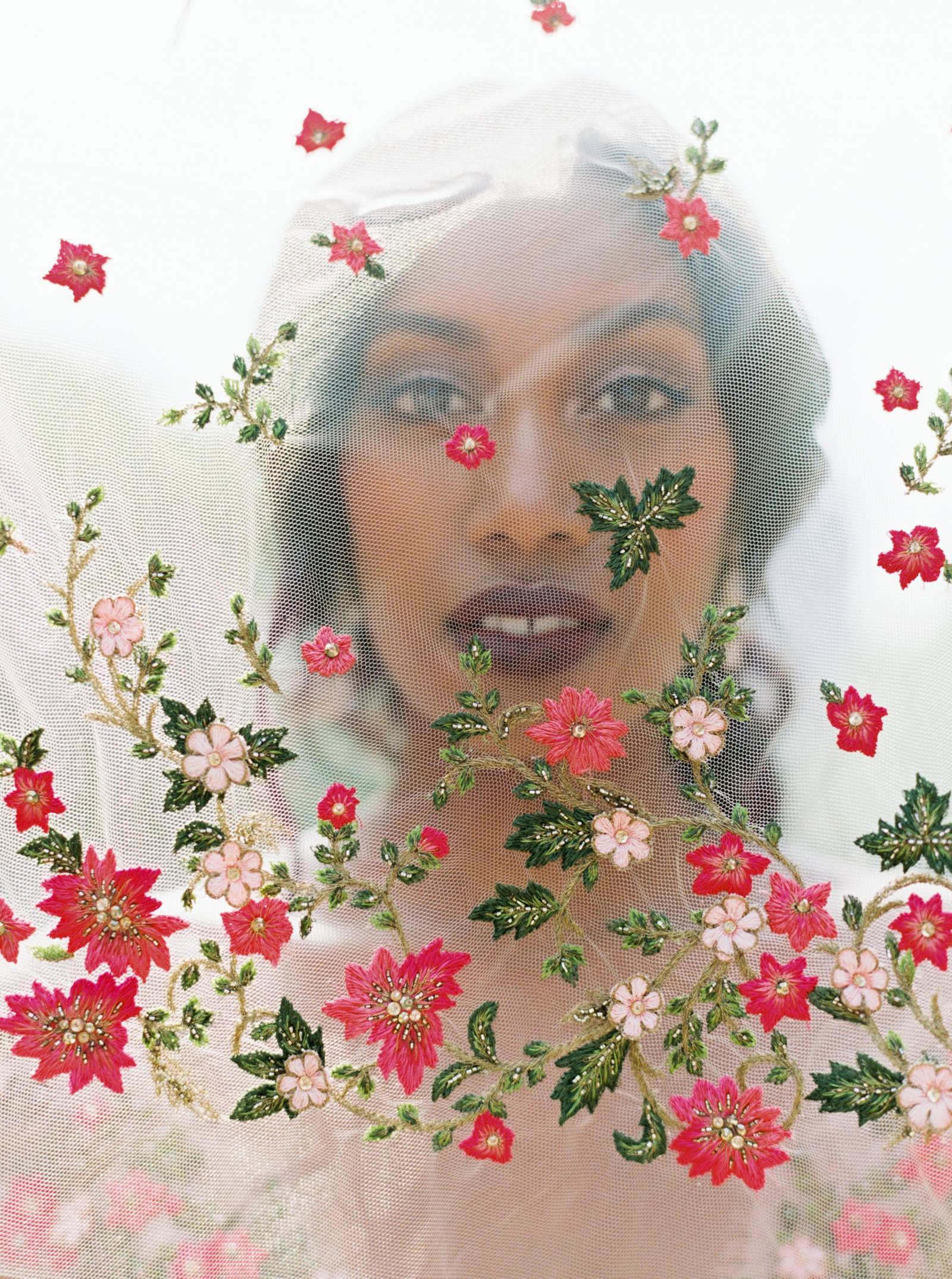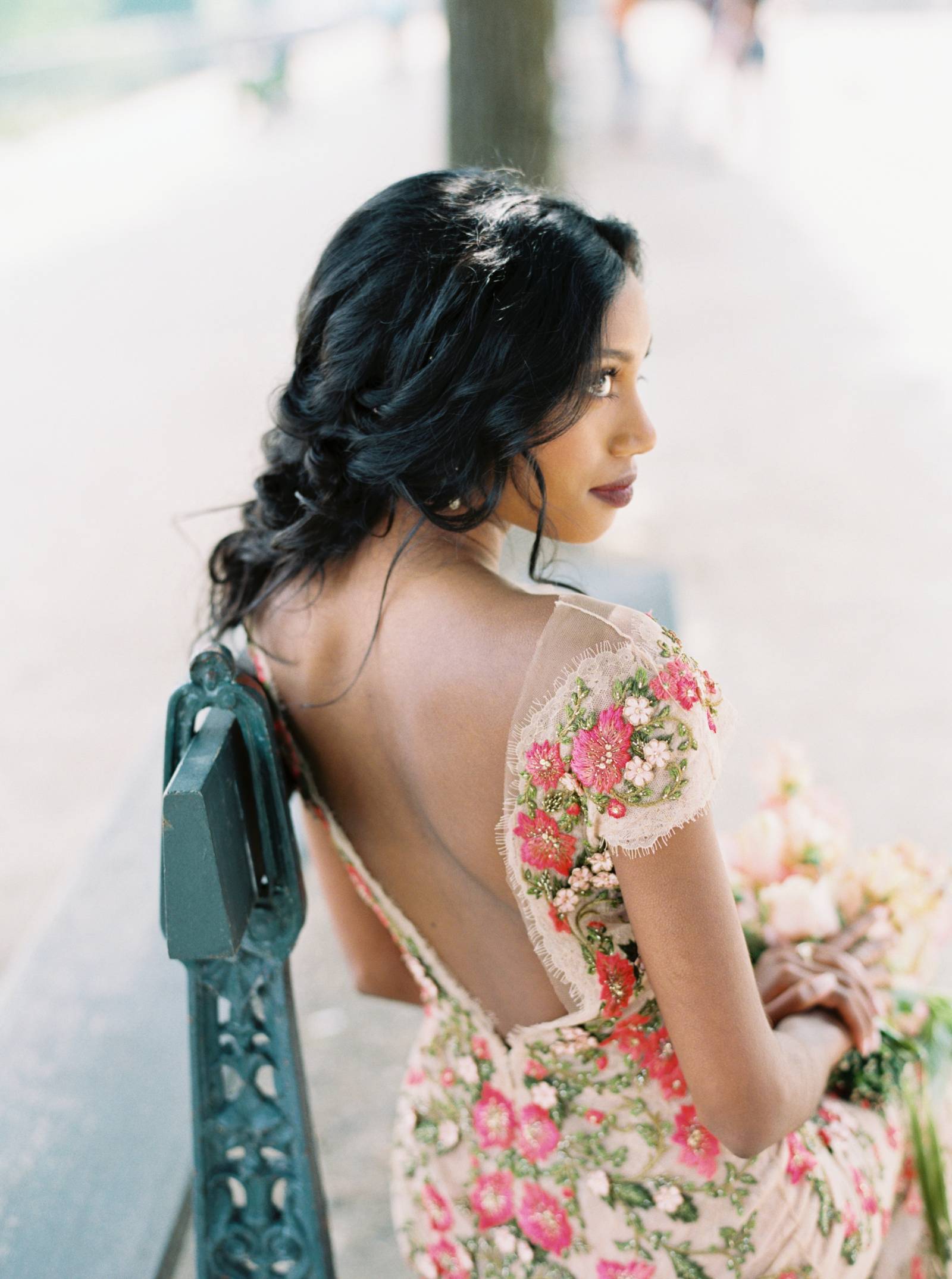 A huge thanks to New York wedding photographer SOPHIE KAYE for sharing this beautiful Paris engagement inspiration with us. As a master of capturing the most romantic and feminine of images we highly recommend Sophie if you're on the lookout for a New York wedding photographer. Sophie says, "I am a huge fan of couples intensely in love, who care most of all about the experience of their wedding day and spending it with family and friends. Having an intimate wedding in central park surrounded by the ones you love? That sounds right up my alley. Eloping to Rome to say your vows on a hillside in the middle of some ruins? Yeah, that too. Of course we'll get beautiful photos of you and your bridal party, and I won't miss your cake cutting. But I for sure won't be passing up photos of you and your new husband sneaking away to watch the sunset or your dad crying during your first dance." You can see more of Sophie's work in our Vendor Guide here.