Rachel & Tyler had a beautifully elegant Pennsylvania wedding filled with gorgeous blooms of green and white that JAKE & HEATHER have captured to perfection! After meeting through their parents in middle school and going on family vacations together, the friendship grew and finally in their senior year realised they liked each other just a little bit more!
They both agree that doing the first look was their most memorable moment of the day. With neither of them loving the spotlight on them, having this intimate moment with just the two of them meant they could soak up it in privacy. Heather wears the sweetest gown from GRACE LOVES LACE – how pretty are those lace sleeves?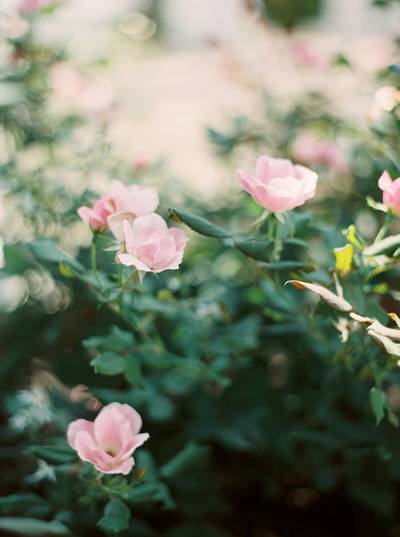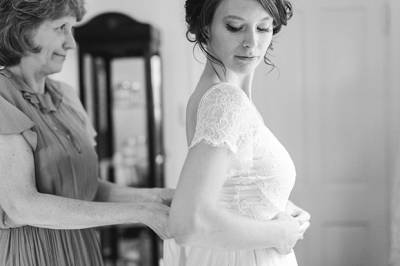 TELL US ABOUT YOUR PROPOSAL: Back in high school, Tyler asked me to be his girlfriend on a park bench near his home. Because this spot was so special, Tyler decided to propose to me at this location. So, a few days after Christmas, Tyler went to the spot and strung Christmas lights on the tree above the bench. Because Christmas (and Christmas lights) is my favorite thing, he knew that the moment would be so special. It sure was!
TELL US ABOUT FINDING YOUR WEDDING DRESS: Originally, I found my wedding dress on Etsy. Because the traditional type wedding dress is completely opposite of my style, I had trouble finding a dress at many of the well-known shops. After searching for a while, I decided to look somewhere a bit more obscure. Grace Loves Lace, a designer from Australia, had a few dresses on Etsy which lead me to their site.
ANY DIY ELEMENTS? Most of the decorations were DIY/Budget elements. My dad found a large piece of wood in the back yard which became our seating arrangement chart and "Best Day Ever" plaque. The other decorations came from my personal collection that I had used in my apartment. The table numbers were stained and glued so that they propped up on the tables.
DESCRIBE YOUR WEDDING FLOWERS: My flowers were created by a family friend with a little inspiration. Through each bouquet, I wanted green to stand out the most. Choosing the color of the flowers was an obvious choice for me. Because I find dyed flowers incredibly unnatural, I wanted them to be their original color, white. My other request was that each bouquet be large. I wanted each one to almost burst with the greens, not follow a molded traditional shape.
FAVOURITE DETAIL OF THE DAY: My favorite detail of the day was the silver dollar eucalyptus garland. We ordered bunches of this lovely green from Everleaf Greens. Because of the cost of already put together garland, we made each one by hand attaching the pieces to rope with wire. It really made the barn look like a magical Greenland.
WHAT ADVISE WOULD YOU GIVE OUT TO A COUPLE PLANNING THEIR WEDDING? Do it yourself! It was not hard to come up with decorations and make the greens. When it comes out beautiful, you can take the credit and save a little more in your bank account. Also, find someone who can arrange your flowers, or do them yourself. Companies over charge big time! Lastly, go with more greens, less flowers. The cost of flowers is significantly higher than the cost of greens in bulk.