Hunter & Brooke really wanted an outdoor wedding but with the unpredictable Texan weather they looked for other alternatives and stumbled upon this open air chapel which was perfect for rain or shine! Despite having never imagined she'd have a winter wedding, the bride quickly warmed to the idea after touring the venue; THE BROOKS AT WEATHERFORD. "Imagining marrying my best friend in the beautiful white Texas chapel brought tears to my eyes. We love the outdoors and so I wanted our wedding to reflect that. The greenery and wooden elements helped accomplish that goal. The large stone fireplace in our reception brought warmth to the room after the surprising snowfall the day before our wedding. Ultimately, our desire was that every aspect of the wedding would reflect upon our faith, which is the foundation of our relationship."
To inject a pop of colour into the overall scene she had florist OH DEERY FLORAL add just the right amount of blue into the flowers to complement the bridesmaids' gowns and brighten things up a little. Lottie from GRIT & GOLD WEDDINGS planned the day flawlessly so this sweet couple was able to spend intentional time with each other and their family and ELISABETH CAROL captured the festivities beautifully.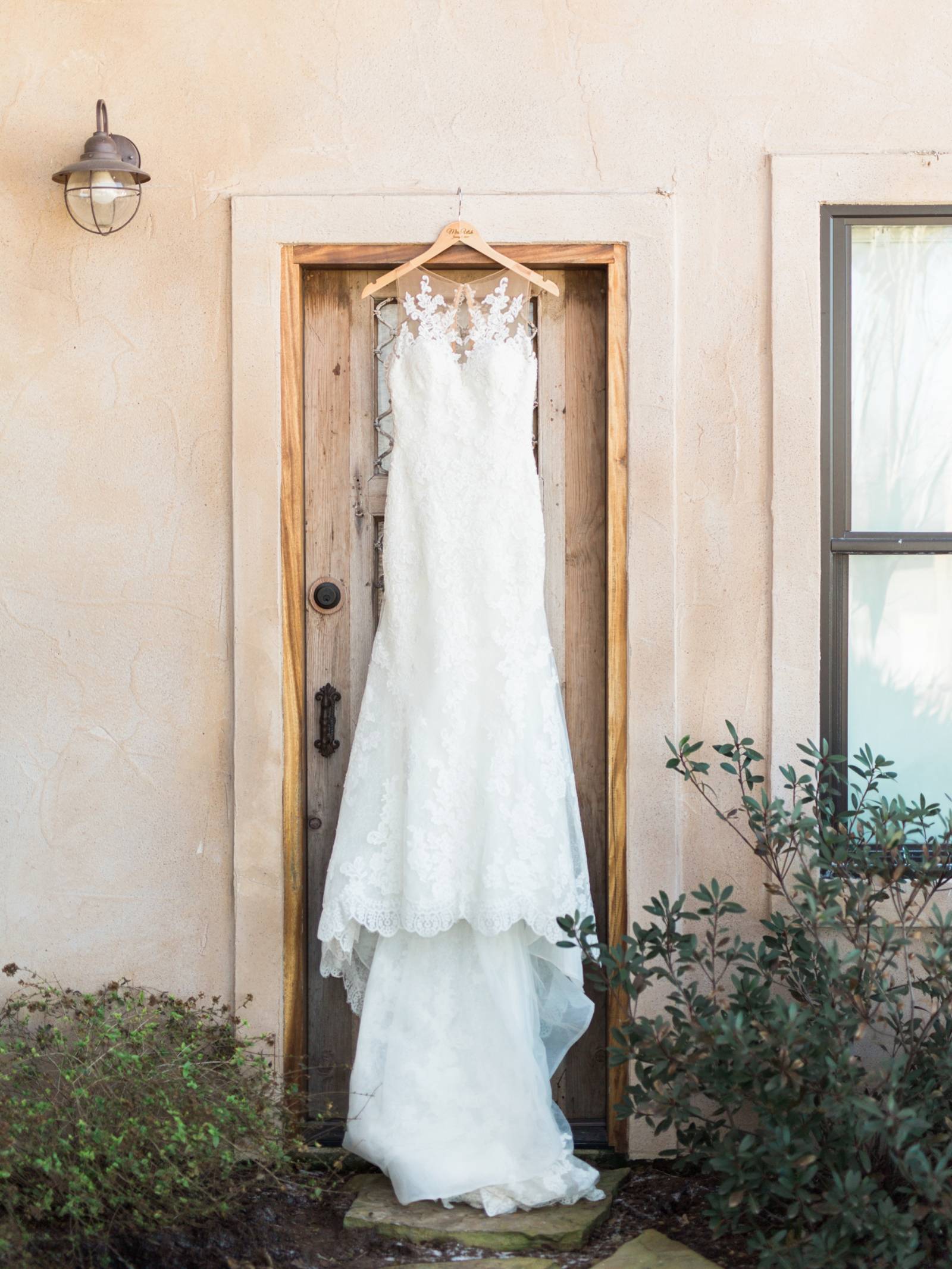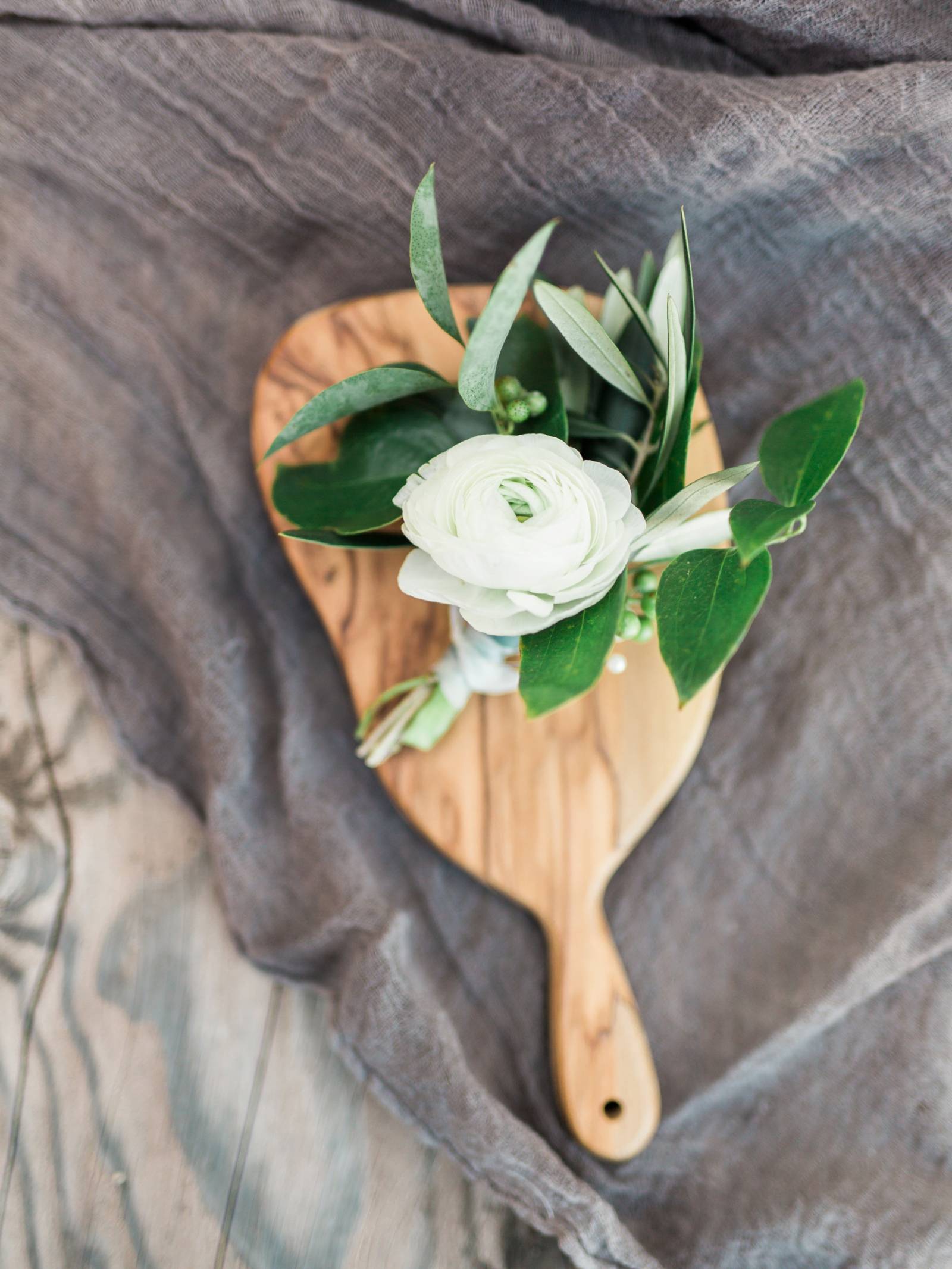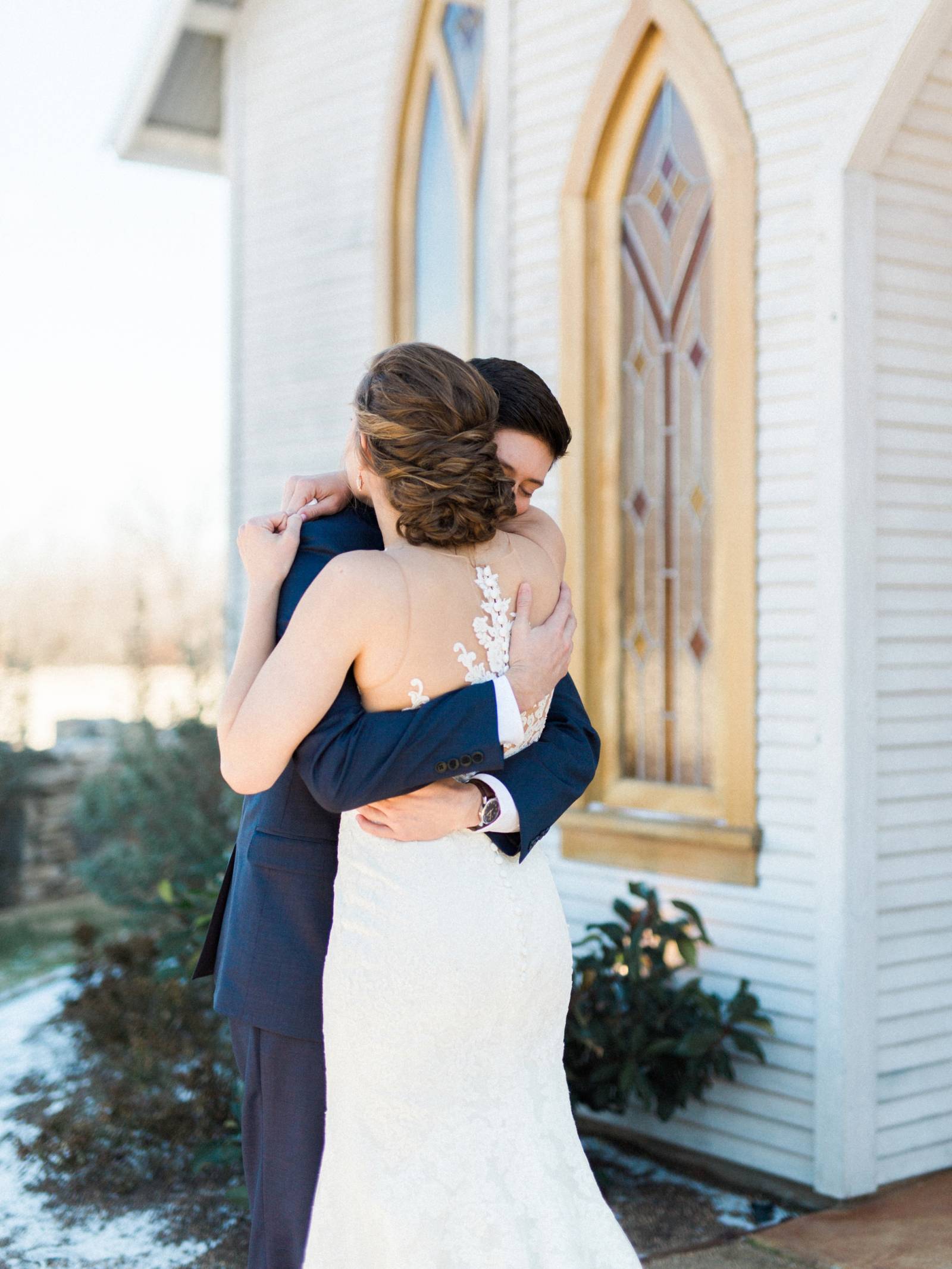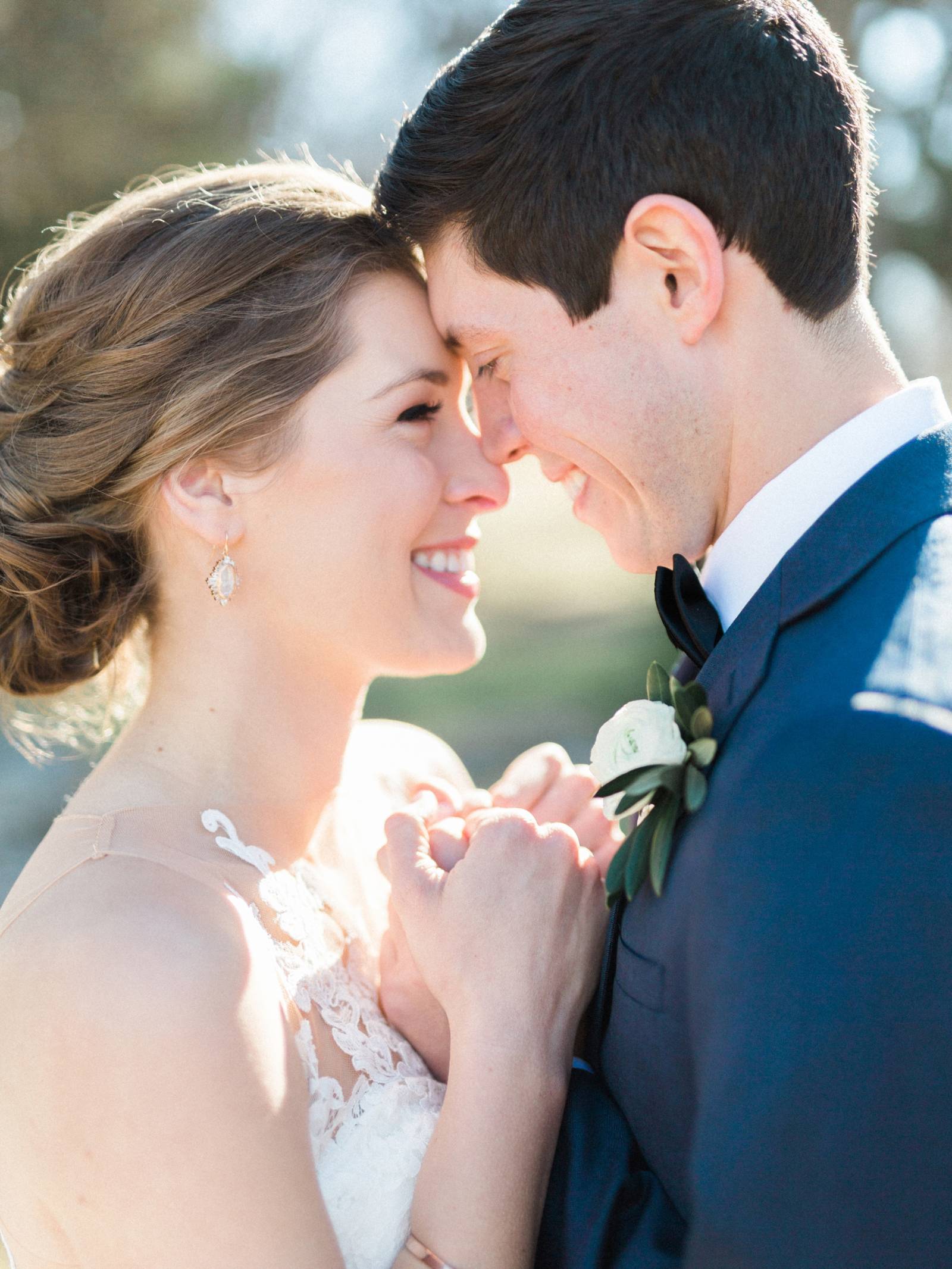 HOW DID YOU MEET? Hunter and I are high school sweethearts and met through mutual friends when we were fifteen. We have experienced so many stages of life together and I cannot wait for what is yet to come!
TELL US ABOUT YOUR PROPOSAL: As far as I knew, Hunter and I were going on a ski trip with friends to Crested Butte Colorado. The proposal started with an incredible snow shoeing adventure through the Colorado mountains. Throughout the hike, Hunter had a timeline of our relationship posted along the trail on rustic wooden signs. Each sign represented one year that we had been together and was accompanied by pictures and a letter reflecting back on that year. As our hike was seemingly coming to an end, we crossed a snow covered bridge over a river and on the other side, hidden amongst a grove of pine trees, was a picturesque table with letters from my closest friends. Hunter read me a passage of scripture and exchanged my gloves with hand-warmers.
He led me to a beautiful overlook and the next thing I knew, he was down on one knee, asking to spend forever together. I was ecstatic and with joyful tears, I said YES! Some of our friends emerged from underneath sheets and from behind tress where they had been hiding to take pictures of the proposal. Before everything had even sunk in, Hunter whisked me away to a sleigh ride up the mountain to a beautiful cabin for a romantic dinner: just the two of us. It was a great time to process the fact that we were finally getting married! Excited to call my family back in Texas, I was completely shocked to find them and Hunter's family waiting back at the house for us. I was so grateful for all of Hunter's work to make me feel so loved and cherished!
TELL US ABOUT FINDING YOUR WEDDING DRESS: After years of watching wedding dress shows, I was thrilled for it to finally be my turn. I really wanted to enjoy the process and not get too wrapped up in the hundreds of options. I decided to start with two stores in order to simplify the process. The dress I chose was the first dress I tried on at the second location. It was romantic, timeless, and classy. I had never seen another dress like it! I tried on a couple more dresses, but my heart always went back to that first dress. The best part was that Hunter loved it too!
DESCRIBE YOUR WEDDING FLOWERS: My hope was to have the floral pieces be the main décor for the wedding. Our florist did an incredible job of making my dreams a reality. Our floral arrangements consisted of organic greenery textured with white, blush, and blue hues. From the romantic floral arch at our ceremony to the whimsical greenery install behind our cake, it was perfection.
FAVOURITE DETAIL OF THE DAY: It is a well-known fact that I have an obsession with donuts. My wedding planner helped me incorporate display boards covered with donuts into the reception. I had an amazing baker, and while both desserts were great, the donuts really took the cake.
One of my groom's favourite details was the unique bowtie that he and his groomsmen wore. The bowtie was made of turkey feathers with a snakeskin center. This was a special touch that helped maintain a classic look while adding a unique flair.
MOST MEMORABLE MOMENT? One of my favourite moments from our wedding was when my husband and I washed each other's feet during our ceremony. It was an intimate moment between us two that our friends and family were able to witness. It was a sweet symbolism of how we want to serve each other on a daily basis.