After evaluating their options between the bride's roots in Mississippi, the groom's roots in North Carolina, and their combined life in Colorado, Lauren & Patrick decided a destination wedding in Charleston, SC seemed like the perfect central location for the festivities. Lauren tells us, "My husband Patrick is a history buff and stumbled upon America's oldest garden which happens to be historical GOLD, the Carolina Gold Rice plantation and first-generation plantation of The Author Middleton, signer of the declaration of independence. I wanted to keep the traditional southern charm with a carefree flow of grace and simplicity. My ultimate goal and inspiration was the environment of the gardens on the beautiful Ashley River that ultimately transcends time." Charleston Wedding photographer KELSEY HALM captured their beautiful day.
WHY DID YOU CHOOSE THIS LOCATION? Charleston, SC was close enough for both families to travel and it was divine intervention that lead to the cultivation of the most amazing vendor team in that area.
HOW DID YOU MEET? Patrick and I met at a concert while I was visiting a friend in Raleigh. He was a true gentleman, and it really was love at first site. I lived in Denver, CO at the time, but after that weekend we were determined to be together eventually.
TELL US ABOUT YOUR PROPOSAL: Wow, after being together two years, one being locked down in COVID-times, we knew we could survive anything. He planned the most romantic weekend getaway in Colorado Springs, at Garden of the Gods Wellness Resort. After a weekend indulging in amazing views, food, wine, and spa treatments he proposed on a perfect evening sunset on the Terrance at the reflecting pool overlooking Garden of the Gods State Park and Pikes Peak. It was magical and we often go back to relive the moment. I highly recommend that resort to everyone!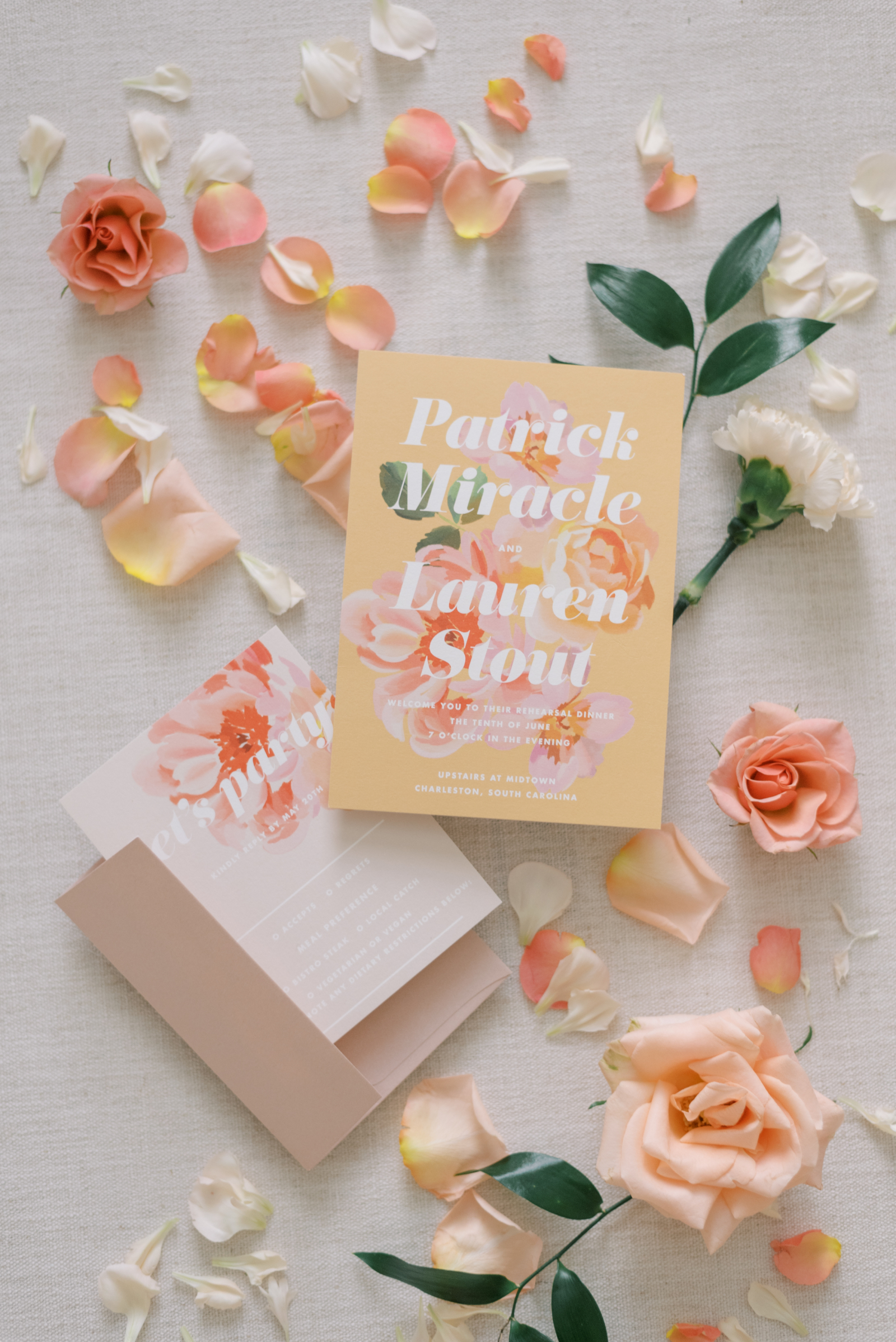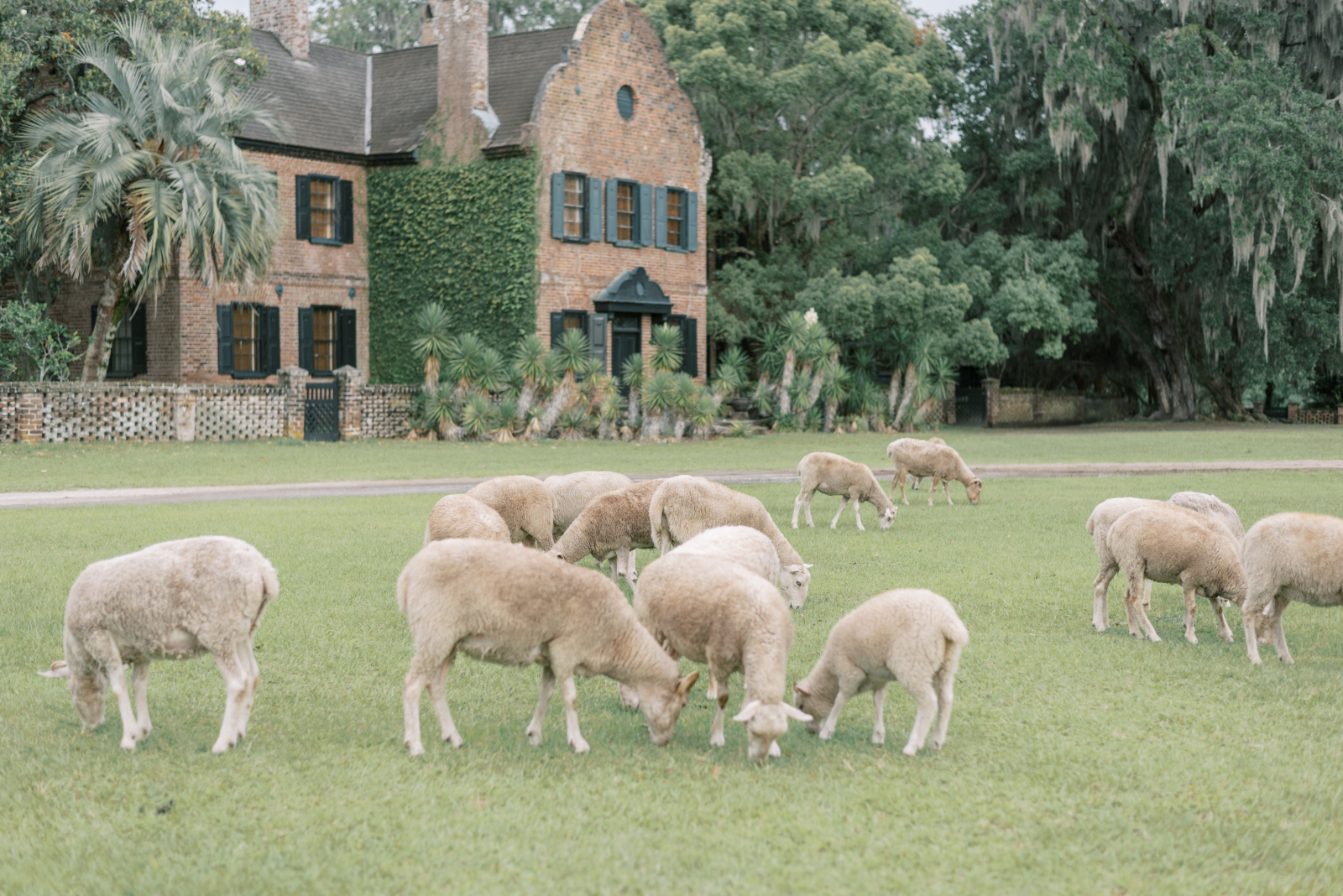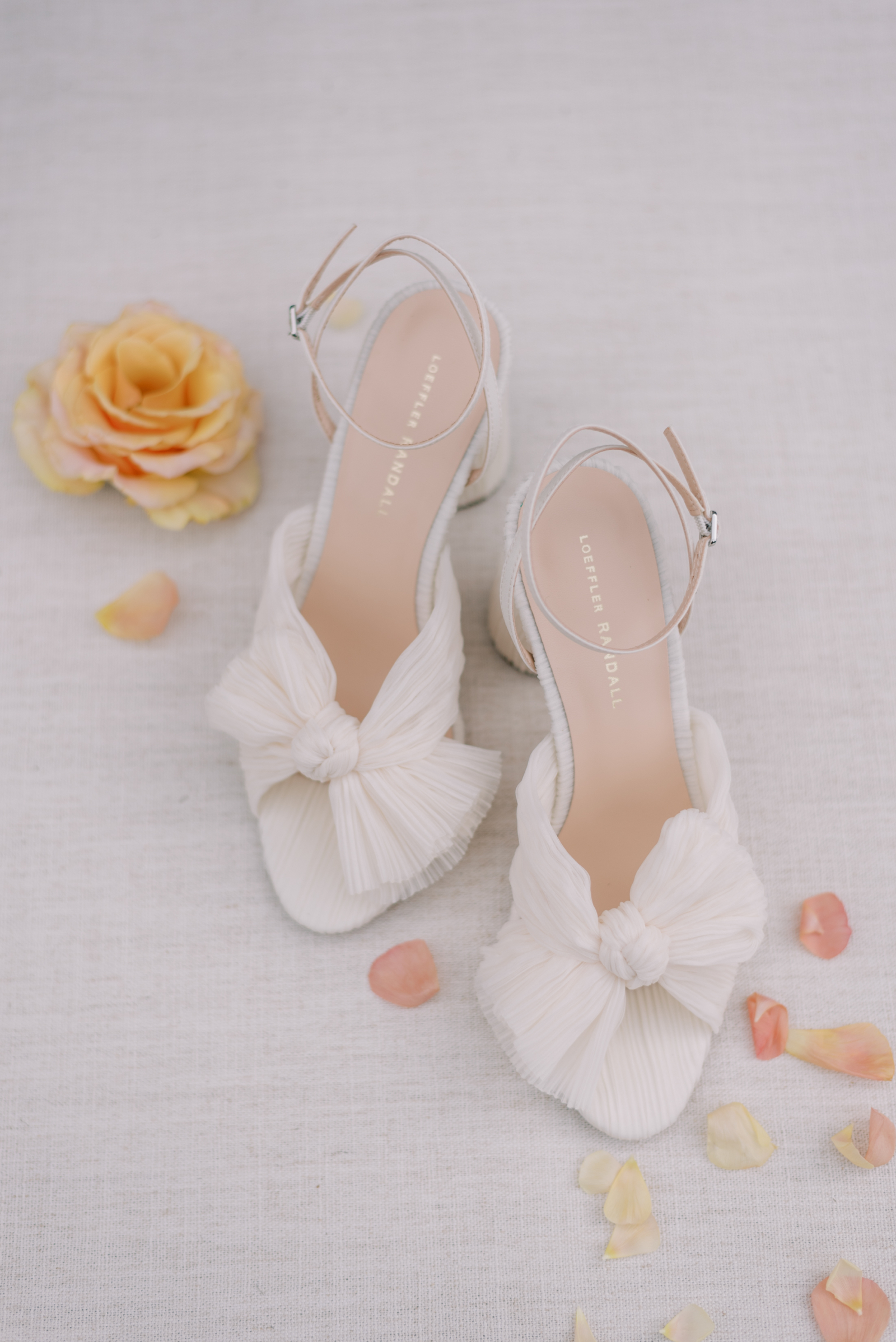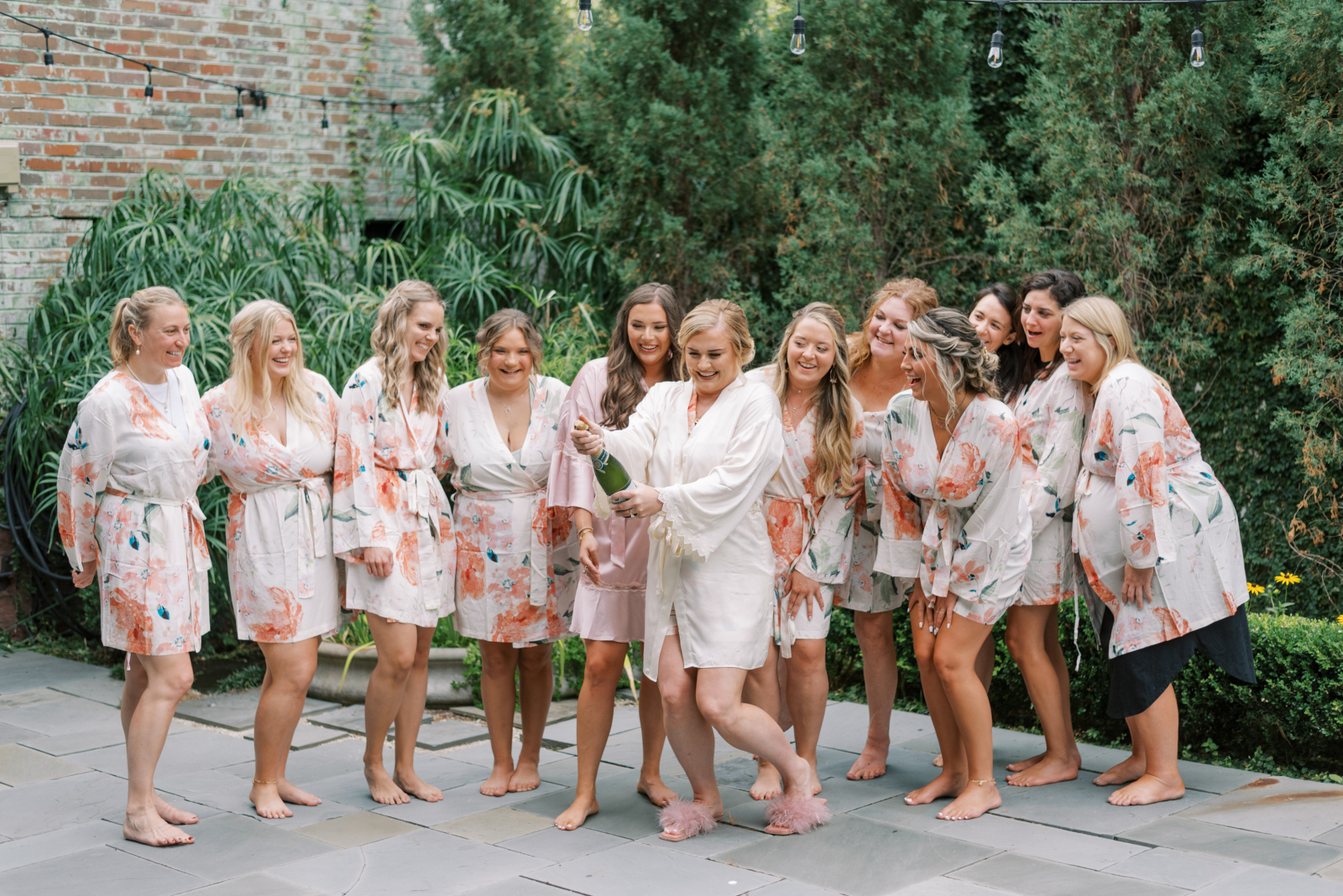 TELL US ABOUT FINDING YOUR WEDDING DRESS/ATTIRE: After many attempts at dress shopping in Colorado alone, I knew this task had to be a group effort. I planned a trip for his family to visit my family in Mississippi one weekend and with the help of his Mom and Grandmother and my mom and sister, we found the perfect dress at MAGGIE LOUISE BRIDAL BOUTIQUE in Collierville, TN. The designer or the dress was Anne Barge.
DID YOU HAVE ANY DIY ELEMENTS? No, thank goodness! The stress of traveling and the emotional toil of the whole event was enough for me to handle. I'm very thankful for my Wedding planner, Kate Bogner with THE COORDINATION COMPANY!
DESCRIBE YOUR WEDDING FLOWERS: The flowers were the ultimate manifestation of pure abidance and joy. ROSEBAY FLORAL CO. absolutely understood the assignment and stunned the guest and me with the ultimate designs. The organic style with wild colorful summer blooms, tipped the scale from classic to a dreamy fairy-tale wonderland.
FAVOURITE DETAIL OF THE DAY: I would have to say the flowers were over the top amazing and way more than I expected. From the moment I saw them I could not believe they were all for Patrick and me. It was super special.
WHAT ADVICE WOULD YOU GIVE OUT TO A COUPLE PLANNING THEIR WEDDING? It's ok to not be ok. You can't control everything, and everyone so try to live in the moment and enjoy the finish product!
MOST MEMORABLE MOMENT? Walking into the reception as a married couple and having all eyes on you as you embark on the first dance gave me chills all over my body. Thankfully, Kelsey captured the pure joy of that moment in the photos and I'm very grateful for that.
WHAT ASPECT OF THE WEDDING WAS THE MOST IMPORTANT TO YOU BOTH? The Music. We are both passionate about our love of music, we had enjoyed hand-picking the songs and putting together a symphony that represented out lives together. Motown Throwdown was the amazing band that put it all together for us and they were so fun!
IS THERE ANYTHING YOU WOULD CHANGE OR DO DIFFERENTLY? We learned a lot, but honestly no, it was all perfect!
A big thank you to Charleston Wedding photographer KELSEY HALM for sharing this sweet anniversary with us. This Maine-native turned Southerner captures timeless love stories for adventurous, playful couples. If you are looking for more than just a photographer then you need to check out Kelsey's portfolio here. "I walk beside you through the whole process and meet your wedding day ready to capture your moments and bring peace and calm along with me.I cannot wait to learn your story and share your joy as you celebrate together."