Rich and Haley met in passing at the hospital where they both worked at the time. In Haley's words, "I was on my way to the employee rapid clinic to treat an eye infection I had woken up with that day. I found out my friend Sally also knew Rich and after telling her I thought he was cute, she sent him a message along with a variety of pictures of me pulled from social media so that he wouldn't just remember me as "the girl with pink eye." Thanks to Sally and her forwardness, we went on our first date a couple of weeks later!"
Captured by Charleston wedding photographer ANNE RHETT the wedding was held at the POST HOUSE INN in Mt. Pleasant, South Carolina. Haley continues, "When we decided to get married, we knew we wanted a small, intimate wedding. We fell in love with the newly renovated POST HOUSE INN and decided it was the perfect spot for our celebration. For one, it is only a golf cart ride away from our house in a neighbourhood that has become so special to us since buying our first house six months before our wedding. We also knew the knew the food and drinks would be amazing (a big priority for us) and that the atmosphere would be cool and comfortable, nice without being too stuffy. The Inn was also perfect because it houses guests upstairs above the restaurant and had just enough rooms for our few out of town guests.
We had a Traditional jewish wedding ceremony, and our wedding planner, HOST AND HAVEN had a custom chuppah created with the help of Technical Events Company, and we used Rich's father's tallit as the cover on the chuppah. It was really special to include him in that way.
This was the first Jewish wedding most of our guests had attended, and it was fun to introduce them to different traditions. We put a Southern spin on Jewish deli food (latkes, fresh fish, smoked salmon schmear, everything bagel seasoned croutons). At the end of the night, we did the Hora dance, and seeing us soaring above the guests in chairs was a fun first for our non-Jewish attendees. Even though I was holding on for dear life, it was such a cool experience that got everyone involved in the celebration--lots of belly laughs!
My favourite part of the day was Yichud (another Jewish tradition) the 15 or so minutes immediately after the ceremony where Rich and I got to take some time alone to drink a glass of champagne, eat a snack, and let it actually sink in that we were officially married."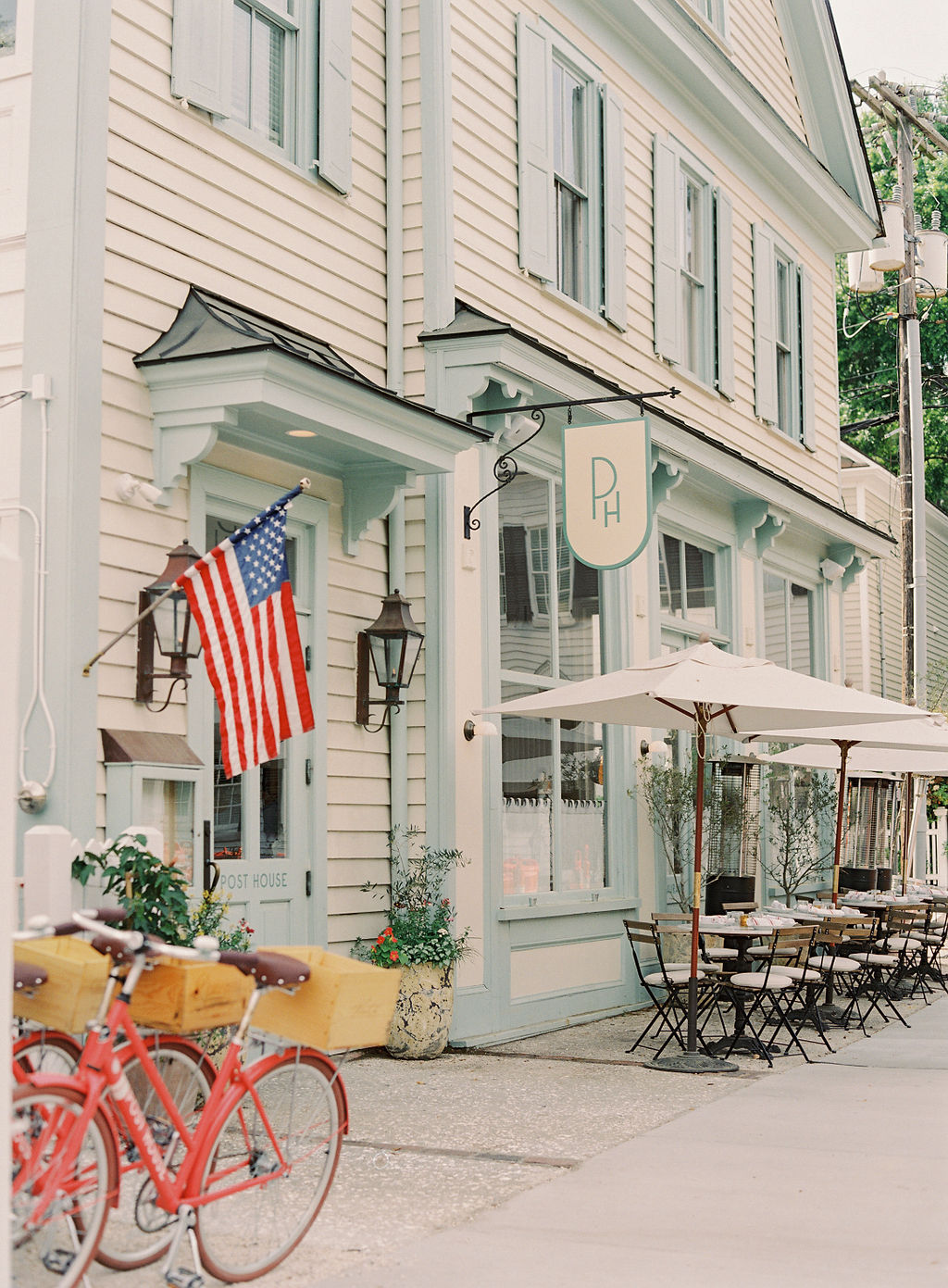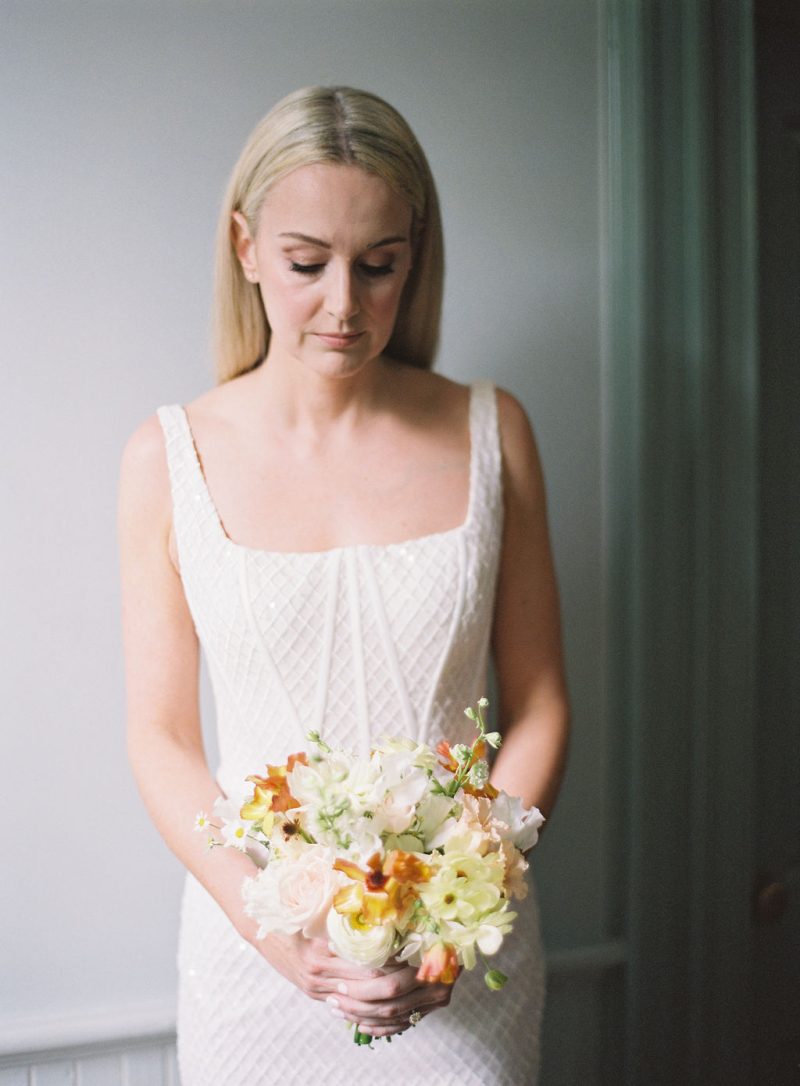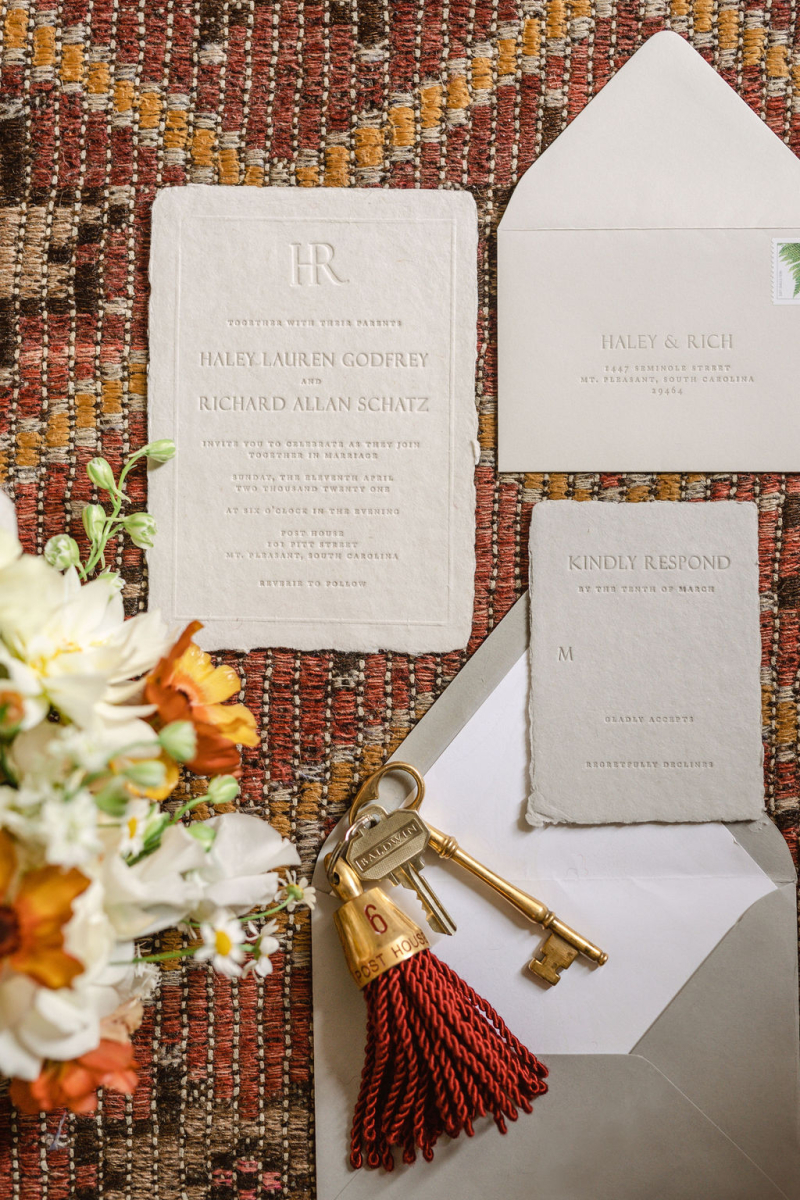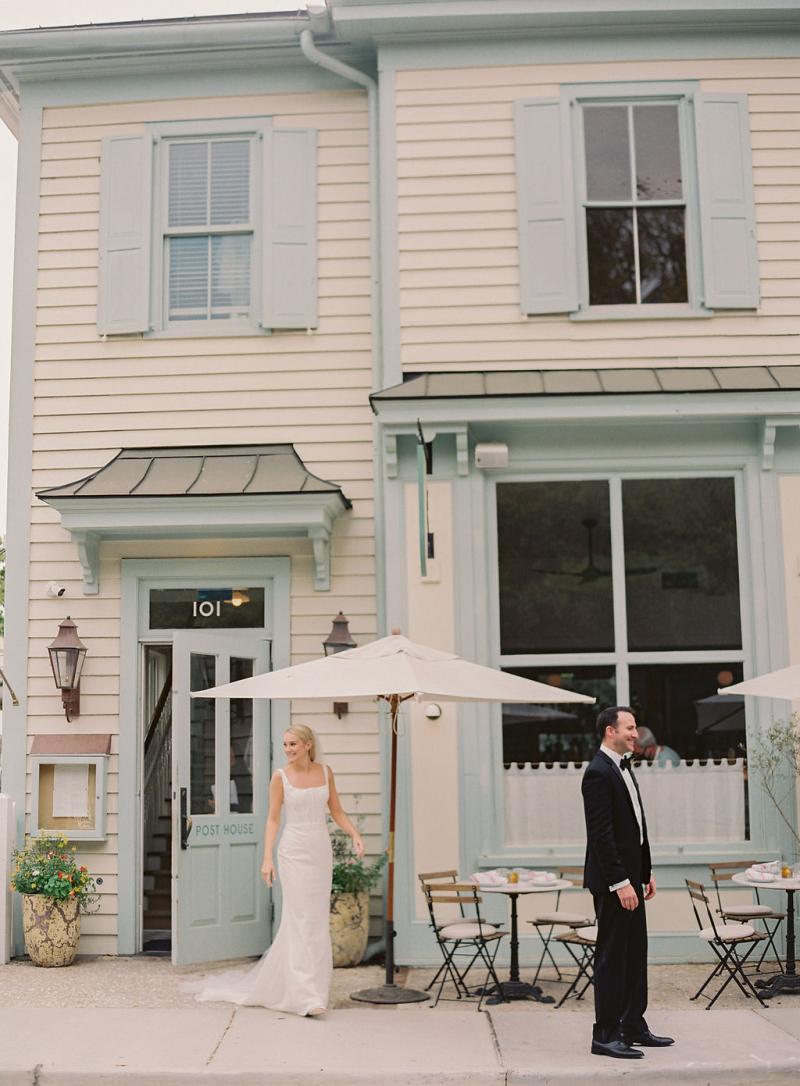 A huge thank you to Charleston wedding photographer ANNE RHETT for sharing this sweet wedding with us. Anne is a valued member of our vendor guide. With a passion for creating beautiful memories, she loves to tell people's love stories. "I am humbled by the joys of my job and the way my clients invite me to be a part of such beautiful life milestones. I would be delighted to get to know more about you and your love story!" See more of her portfolio HERE and you might also want to check out this Stunning Charleston Elopement including the Bride's beloved horses.