Weddings are seldom a one day event these days. From rehearsal dinners to after-match functions, it's a great opportunity to make the most of spending time with your favourite people whilst they're all gathered in the one place. And a farewell brunch is the perfect way to end a few days of celebration. After the dancing and mingling of the night before, they give the bride and groom another opportunity to spend time with and celebrate alongside their nearest and dearest in a more laid back fashion. One of the biggest questions brides ask about their day after wedding brunch is "but what do we wear?" Seattle wedding photographer WHISKERS & WILLOW put together this shoot in the stunning gardens at WOODINVILLE LAVENDER to showcase an elegant and chic brunch attire.
Designed by ROSE ANDREW EVENTS, they tell us, "We wanted to channel a chic look inspired by the sunny lavender fields of Provence. Our bride wore a stunning silk SAVANNAH MILLER gown that featured an elegant cowl neckline and a plunging back. We paired the gown with an oversized sun-hat, modern pearl earrings and black crystal adorned Dior kitten heels. Standing beside her, our groom wore a classic black suit. His open jacket and unbuttoned white linen shirt gave the look an approachable elegant feel."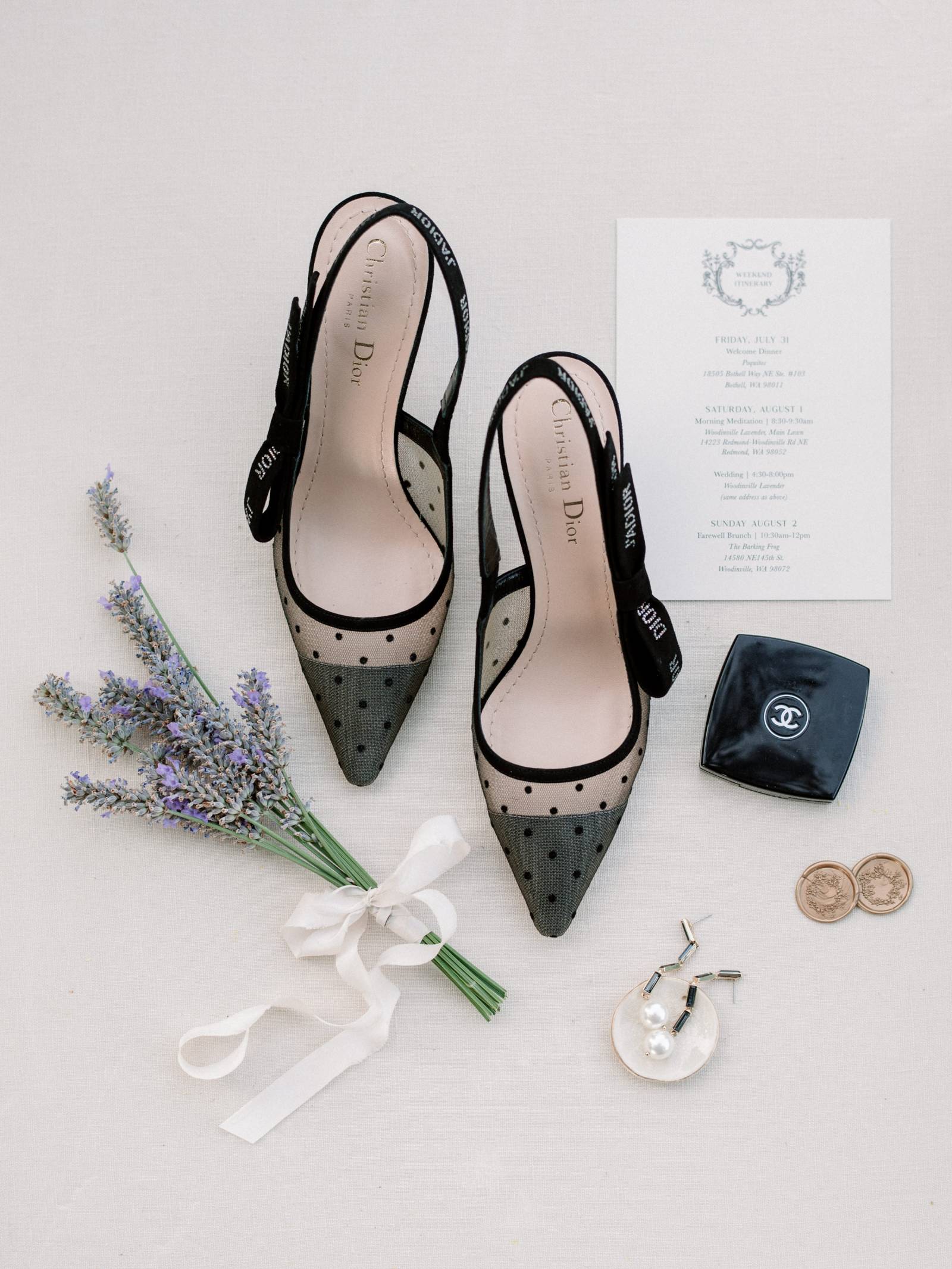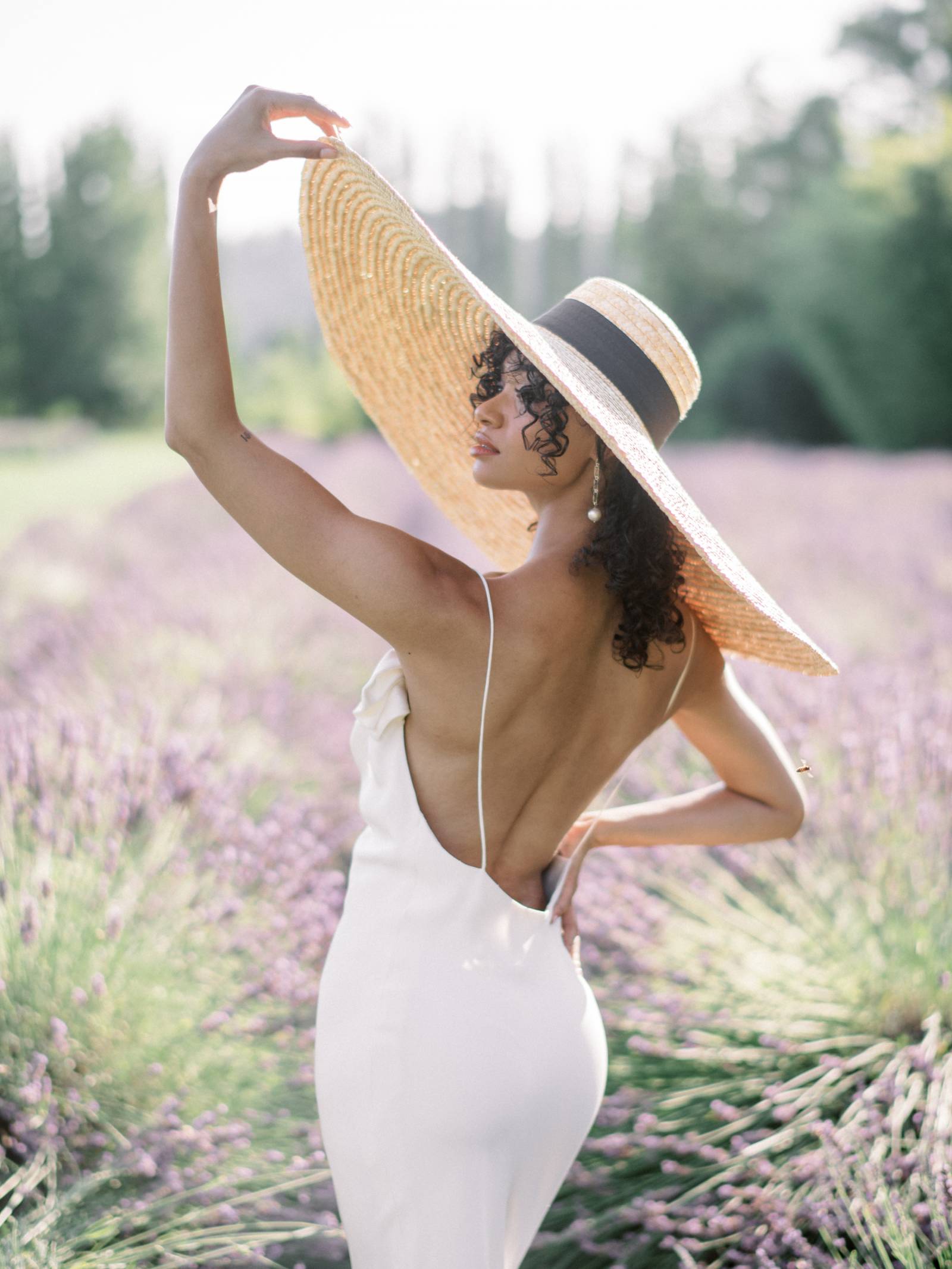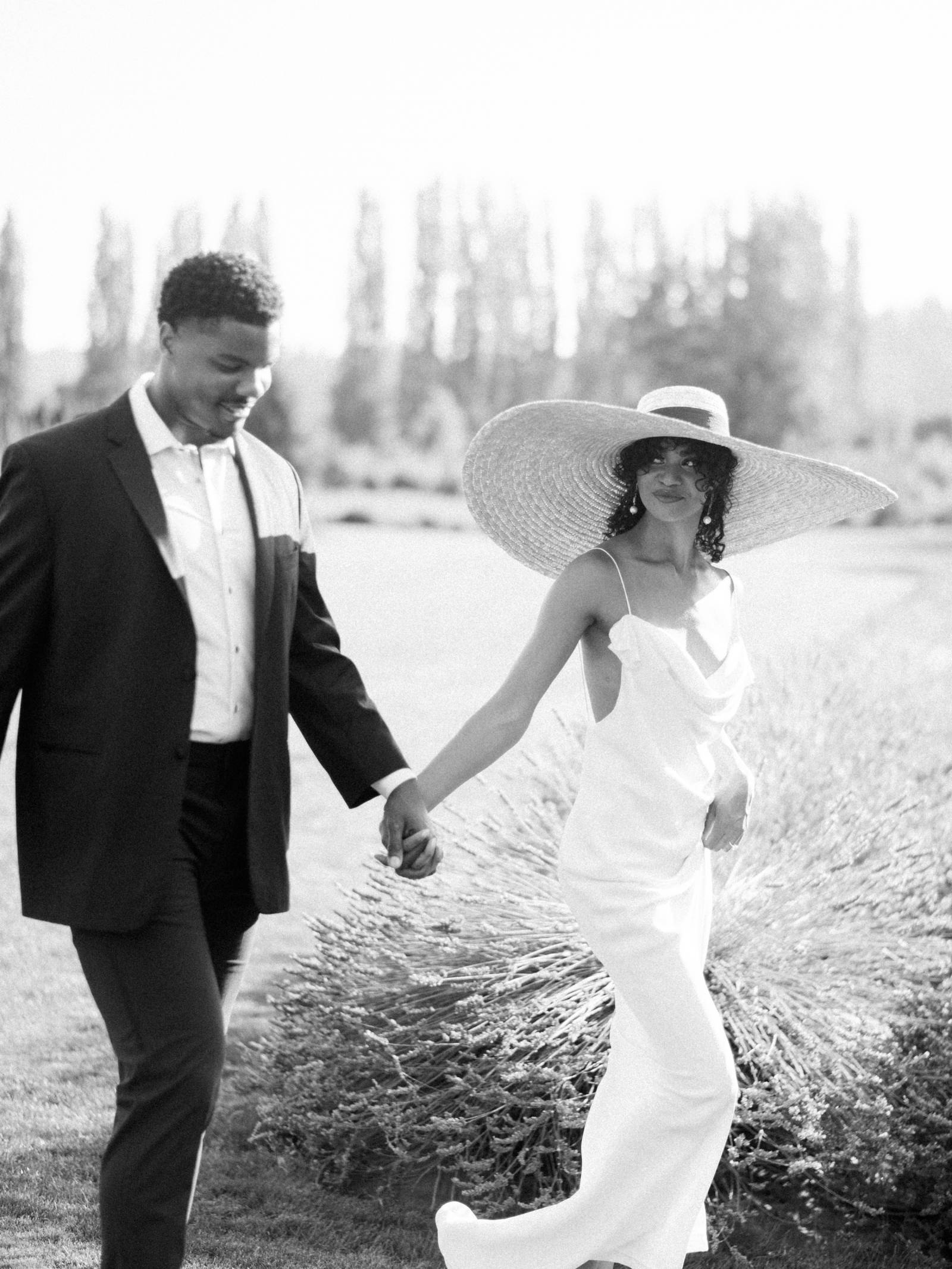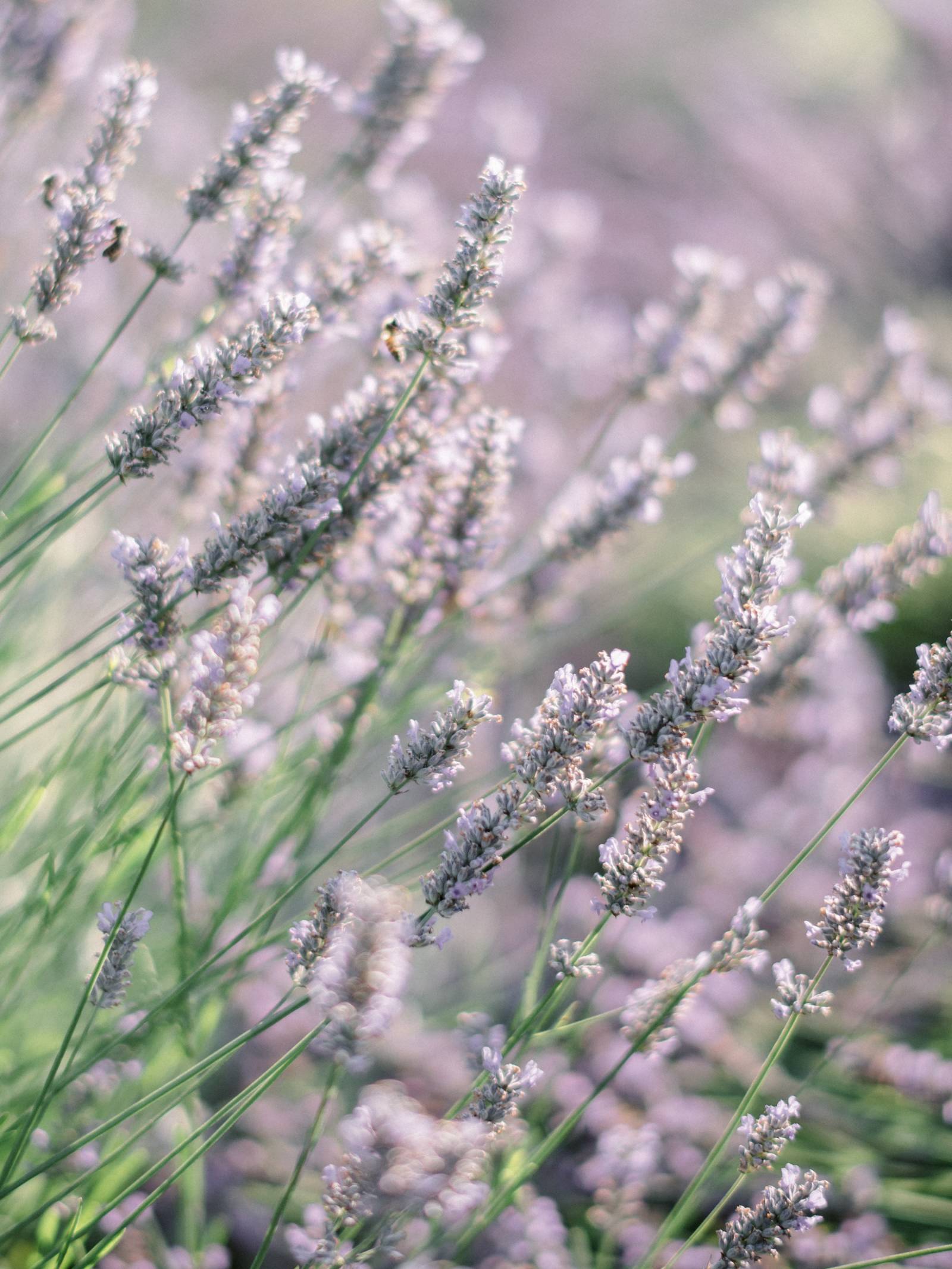 Seattle wedding photographer WHISKERS & WILLOW are a valued member of our vendor guide. Matt and Jackie are a husband and wife team residing in Seattle. As fine art film photographers their work is inspired by the beauty of nature, the grandeur of European architecture, and an adoration of love. They are passionate about storytelling, creating beautiful artwork, and capturing an authentic feeling for our clients. They appreciate elegant and refined weddings with unique details that have a personal touch. And they adore their sweet couples who put each other first. With a discerning eye, they strive to capture tender moments and preserve memories in a way that will stand the test of time. Check out more of their work here, and also in this Garden romance meets modern style in this downtown Los Angeles wedding inspiration.