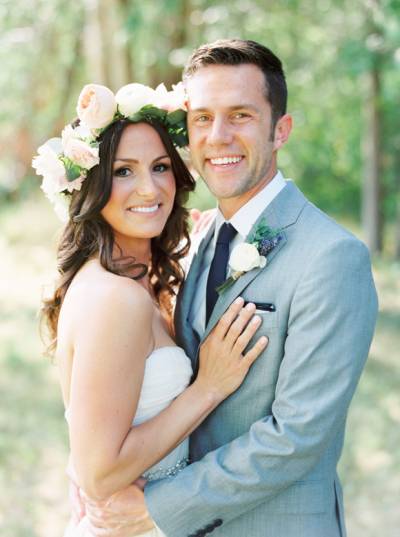 One of our favourite things about this wedding in the rolling hills of Northern Michigan? The bride went barefoot throughout! This perfectly reflected the laid back nature of this gorgeous couple whose special day Texas Wedding photographer ANNIE PARISH captured so beautifully. It was made all the more special by holding it near the bride's family lake house in the same town that her parents and grandparents had married in previously. The bride sums the day up: "From yoga in the morning to a dream of a ceremony to finishing the evening at a tiny bar in downtown Bellaire, Michigan – the whole day totally reflected us as a couple and was geared toward our guests having a wonderful time! Our wedding was officiated by my oldest sibling and featured three readings – an except from the Obergefell v. Hodges Supreme Court opinion, an excerpt from The Princess Bride, and a quote from the Dalai Llama. Our guests enjoyed listening to more than one Old Crow Medicine Show hit from our bluegrass band while eating local veggies, handcut pasta, and pie baked that morning. By the end of the night, I was begging everyone to never leave!"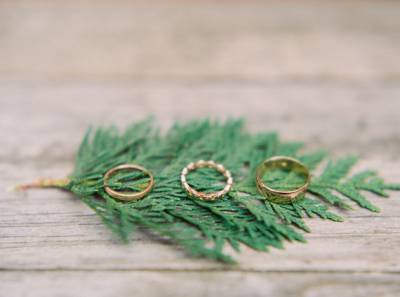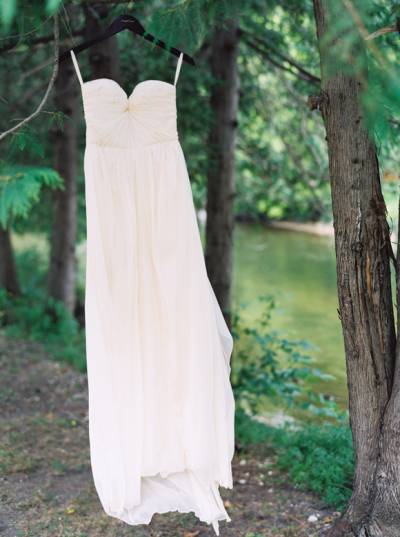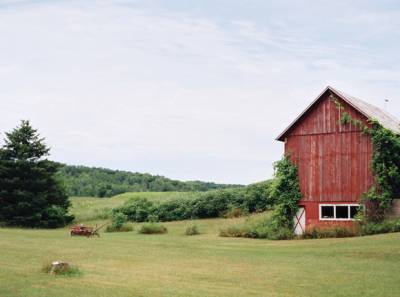 HOW DID YOU MEET? We technically met in college (allegedly), though neither of us really remember it! We went to a small school, so everyone was an acquaintance of everyone. We ran into each other five years after we graduated and that time it was definitely love at first sight! (We also went to college with our incredibly talented wedding photographer!)
TELL US ABOUT YOUR PROPOSAL: He proposed in the museum, on a casual day we'd planned to spend together. It was such a surprise and completely perfect.
TELL US ABOUT FINDING YOUR WEDDING DRESS: My dress was the first dress I tried on! I was a huge Sarah Seven fan already and loved everything about the showroom in Chicago!
ANY DIY ELEMENTS? Most of our flowers came from a local flower farm. It was risky, because we and our florist had to wait until the week of the wedding to see what was available. Fresh farm flowers are a fraction of the price of flown-in flowers (and so much better for the environment too!)
FAVOURITE DETAIL OF THE DAY: My oldest sister married us and really set the tone for the day in a way that perfectly reflected our views on our wedding day! It was so perfect and still feels so, so precious to us!
MOST MEMORABLE MOMENT? We wrote our own vows and were both so teary eyed and they were so special! Then my husband surprised me with a wedding band that was the most beautiful thing I'd ever seen!