This loveliest of engagement shoots from San Diego based Wedding Photographers WHISKERS & WILLOW has two parts to it which I think for anyone doing an engagement shoot is a great idea. So fun to have two completely contrasting settings which of course also gives you the opportunity to try out a couple of different outfits! Yay for that. Charlene & Chris are finally reunited having spent many years long distance dating.
Jacqueline from WHISKERS & WILLOW explains, "This shoot was one part California mission and one part dreamy Jane Austen novel in a beautiful meadow. The moment we entered the San Juan Capistrano Mission with Charlene and Chris, it was clear this was going to be a magical engagement session. Cozying up under the stunning Spanish architecture, our lovely couple looked like they had been transported from the set of a period film. Charlene, with her short white lace applique dress, and Chris, wearing a perfectly cut white and navy outfit with tan oxfords, were turning heads in this beautiful setting.
We could have stayed there all day, but Charlene and Chris had another enchanting location in mind, so we drove to the Thomas F. Riley Wilderness Park for a second look. Here, Charlene broke out a blush pink maxi, while Chris changed into a light blue chambray shirt with khakis. In the breathtakingly green hills, with perfectly wispy clouds in the azure sky, these two looked as if they had stepped, hands clasped, from the pages of a Jane Austen novel.
Having met in a Cornell high school summer program, they began dating in college, and after a few years of dating long-distance, this couple of six years is thrilled that they both now live in San Diego! After such a stunning engagement session, we can't wait to be with them as they begin their next chapter together at what will certainly be an unforgettable wedding!"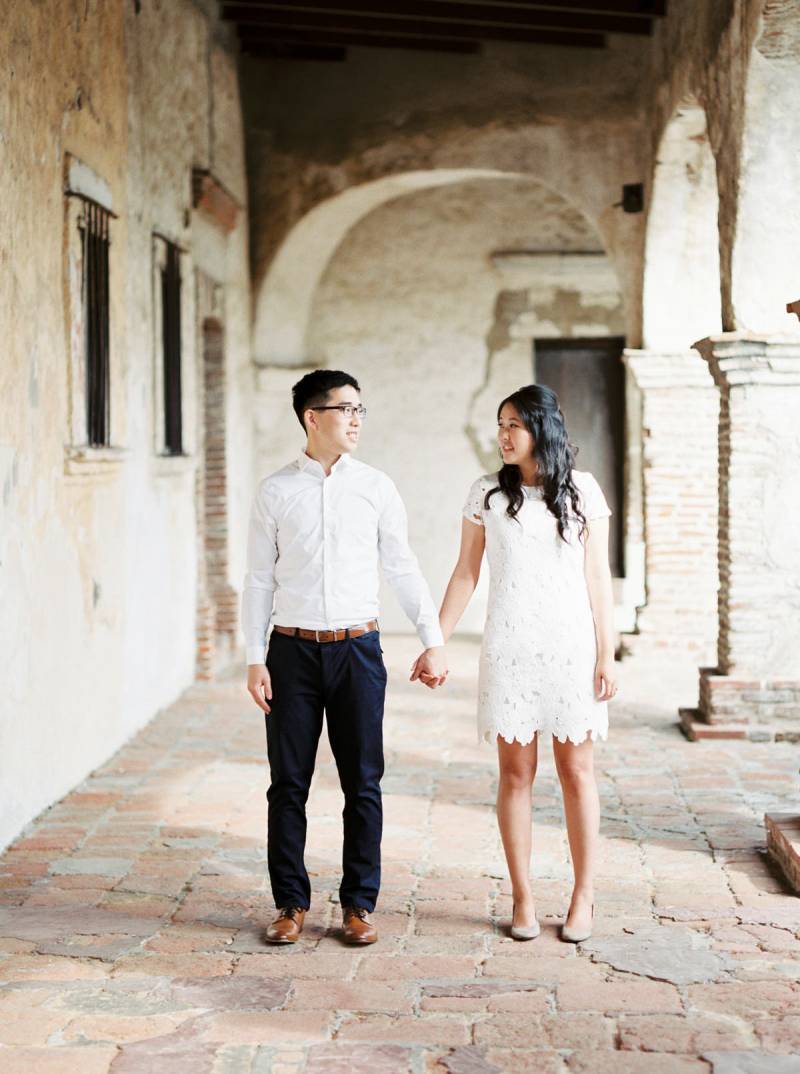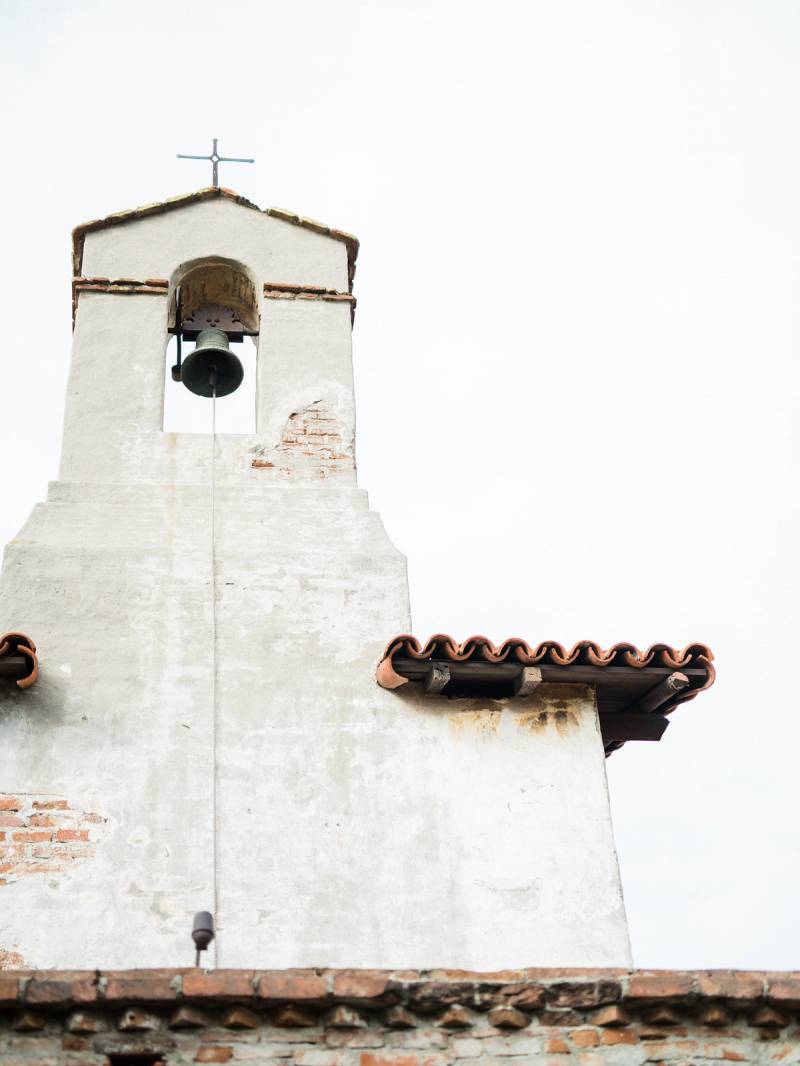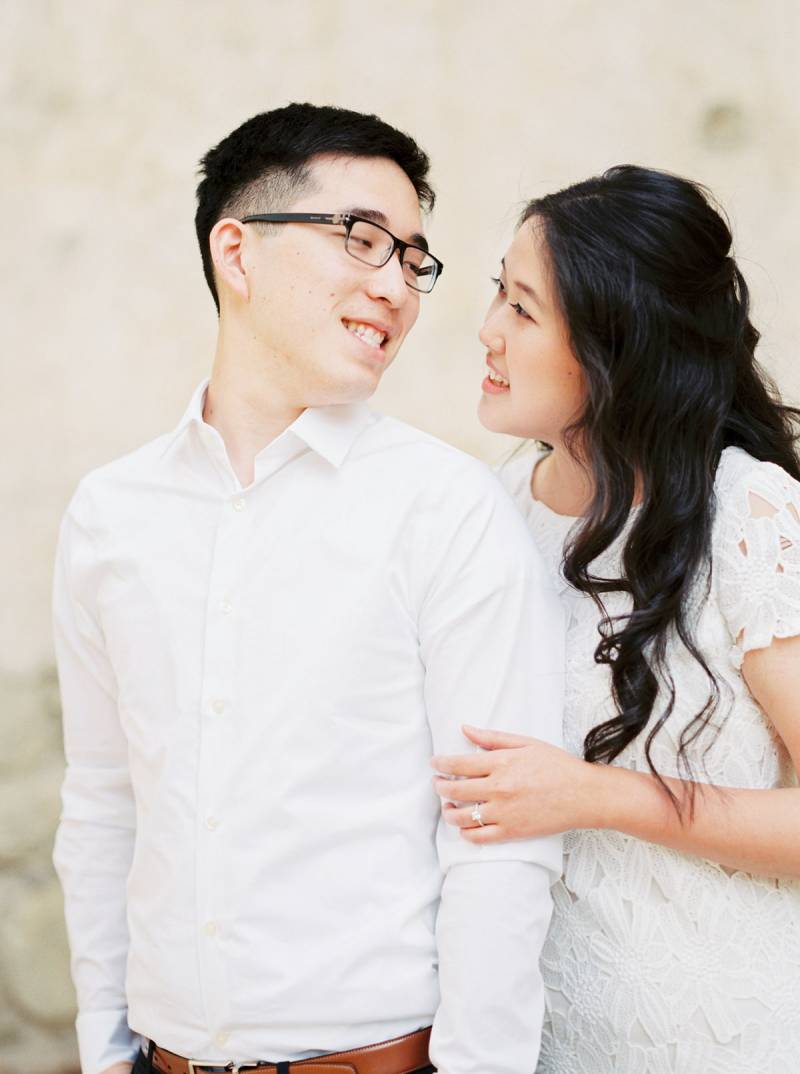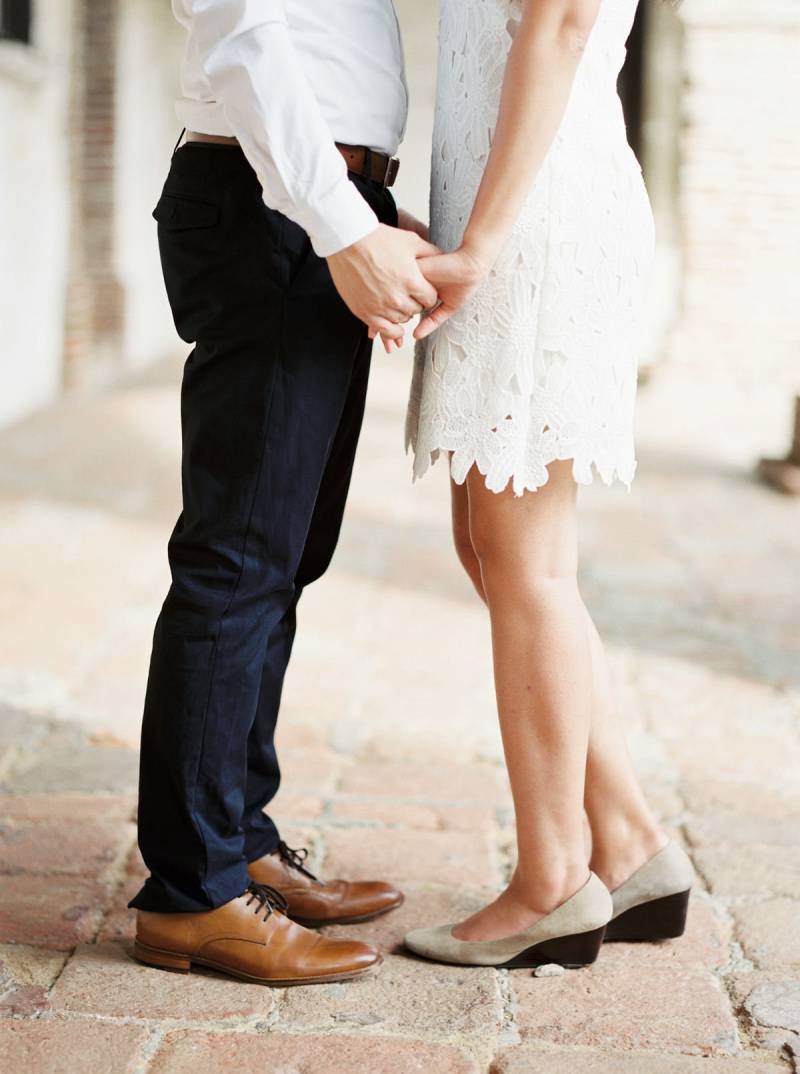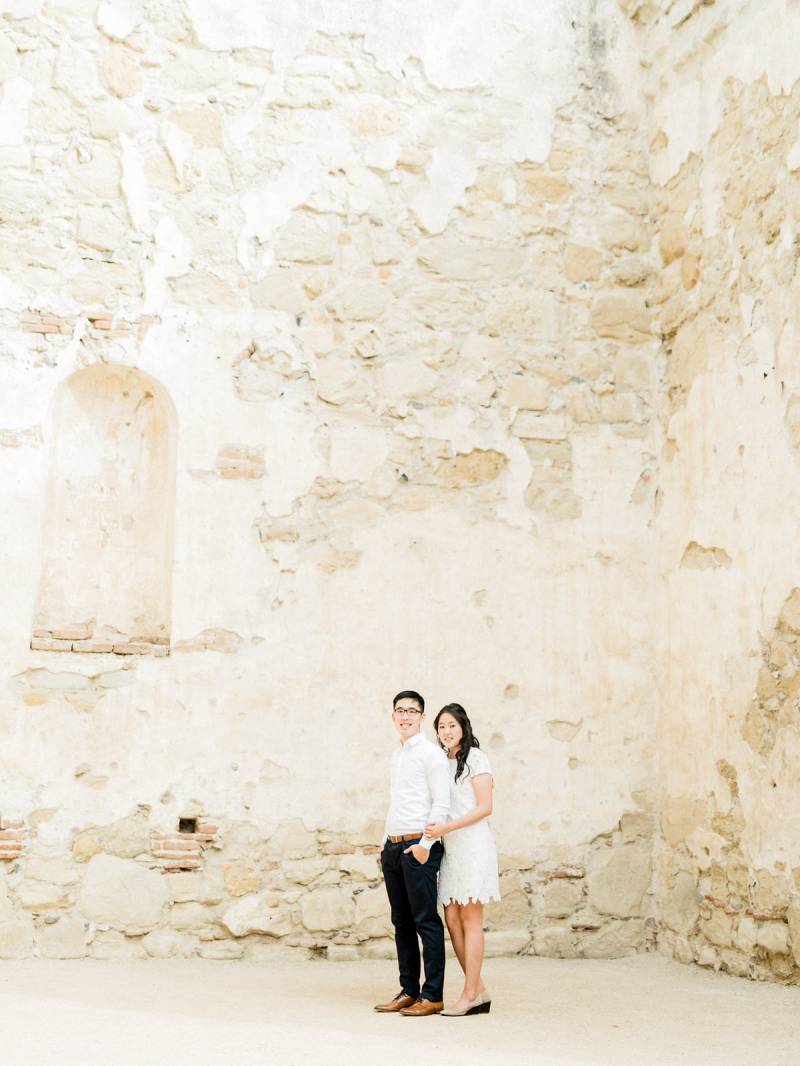 Seattle wedding photographer WHISKERS & WILLOW are a valued member of our vendor guide. Matt and Jackie are a husband and wife team residing in Seattle. As fine art film photographers their work is inspired by the beauty of nature, the grandeur of European architecture, and an adoration of love. They are passionate about storytelling, creating beautiful artwork, and capturing an authentic feeling for our clients. They appreciate elegant and refined weddings with unique details that have a personal touch. And they adore their sweet couples who put each other first. With a discerning eye, they strive to capture tender moments and preserve memories in a way that will stand the test of time. Check out more of their work here, and also in this Garden romance meets modern style in this downtown Los Angeles wedding inspiration.