Anna and Ashley like to think they made small backyard weddings cool before Covid did!! And looking at these images of their beautifully intimate celebration by Alabama Wedding Photographer ALISHA CROSSLEY I'd have to agree with them. With a ceremony inspired by delicate florals and their appreciation for timeless heirlooms they had Anna's sister Audrey officiate making it all the more personal. Ashley - who still serves in the Navy reserves - had recently returned from tour in Bahrain, making this long anticipated day even more meaningful.
After meeting through a mutual friend, Ashley proposed to Anna in San Diego – where she was stationed in the US Navy. Wanting a simple, classic and timeless appeal to their day, they worked with M. ELIZABETH EVENTS to bring it to life. Mandi at HOTHOUSE selected florals in a blue and white colour palette and created a stunning floral arbor under which they said their vows.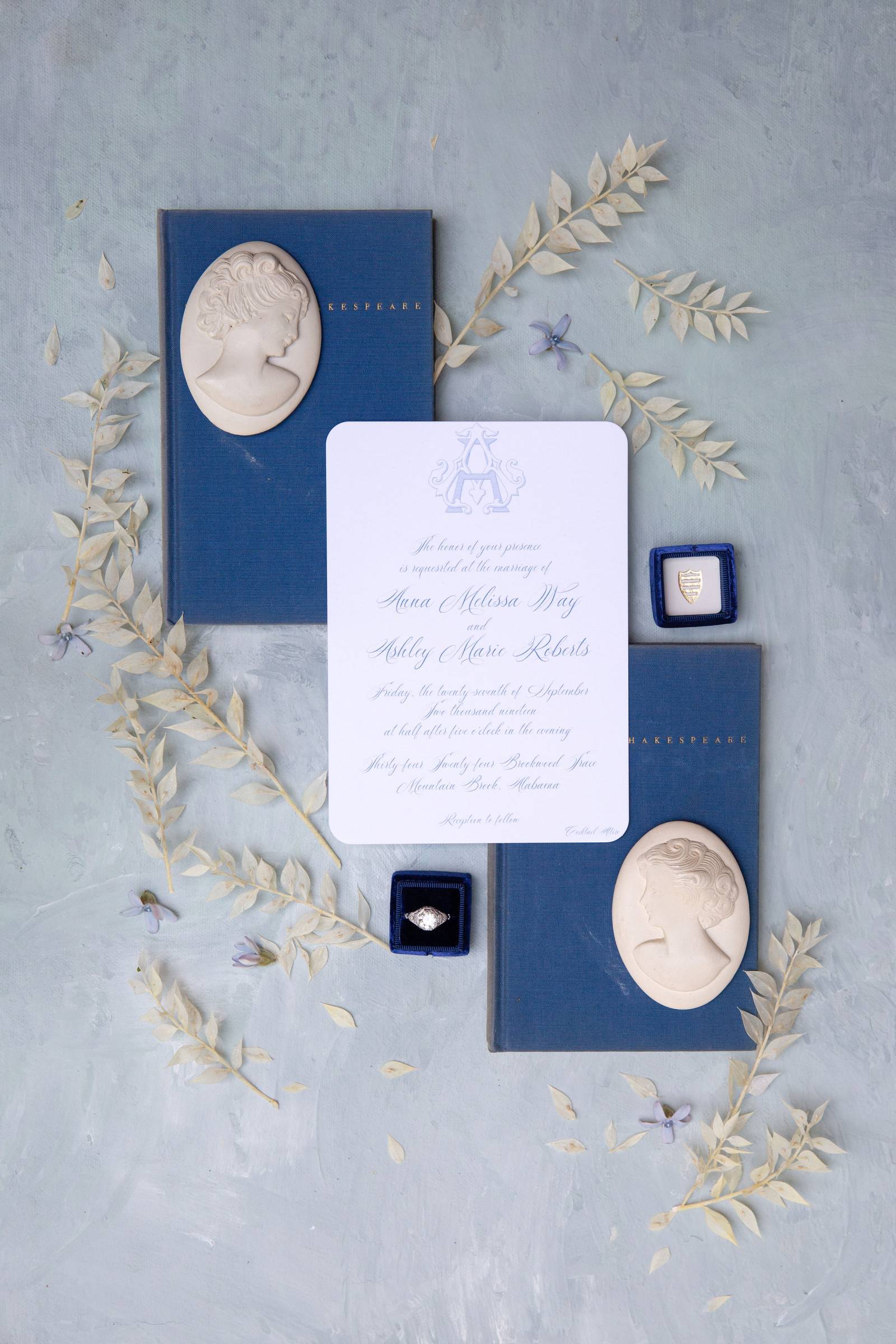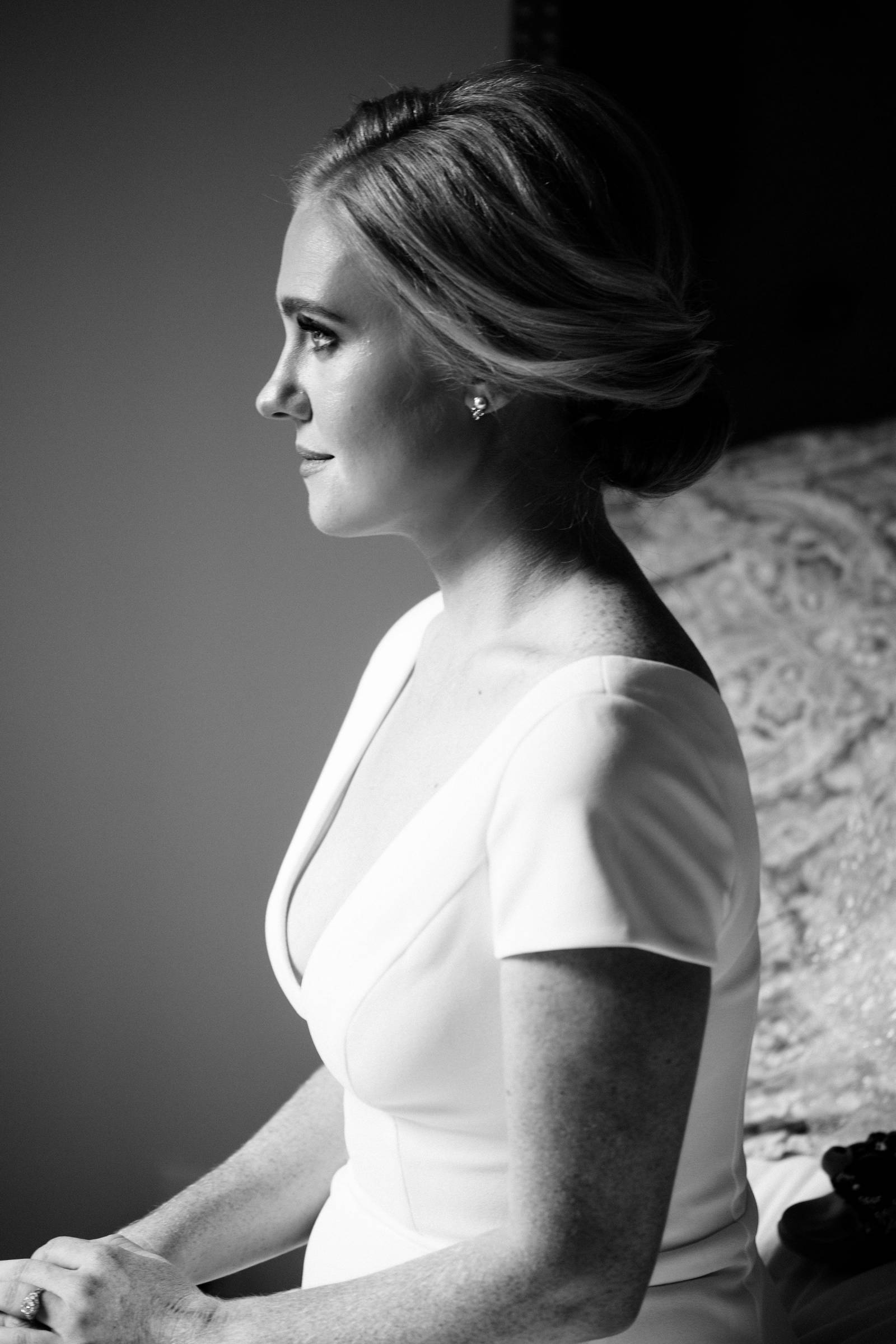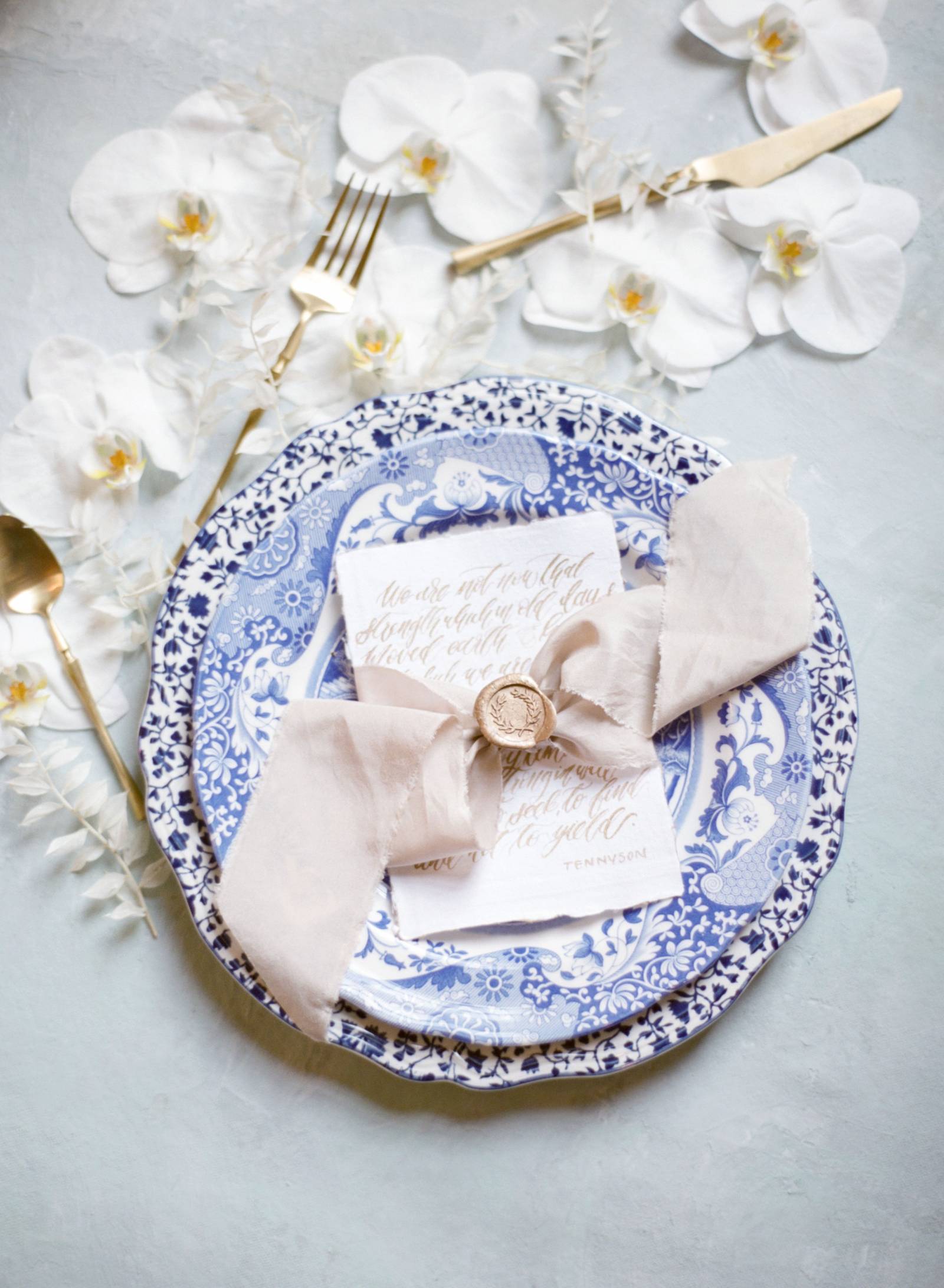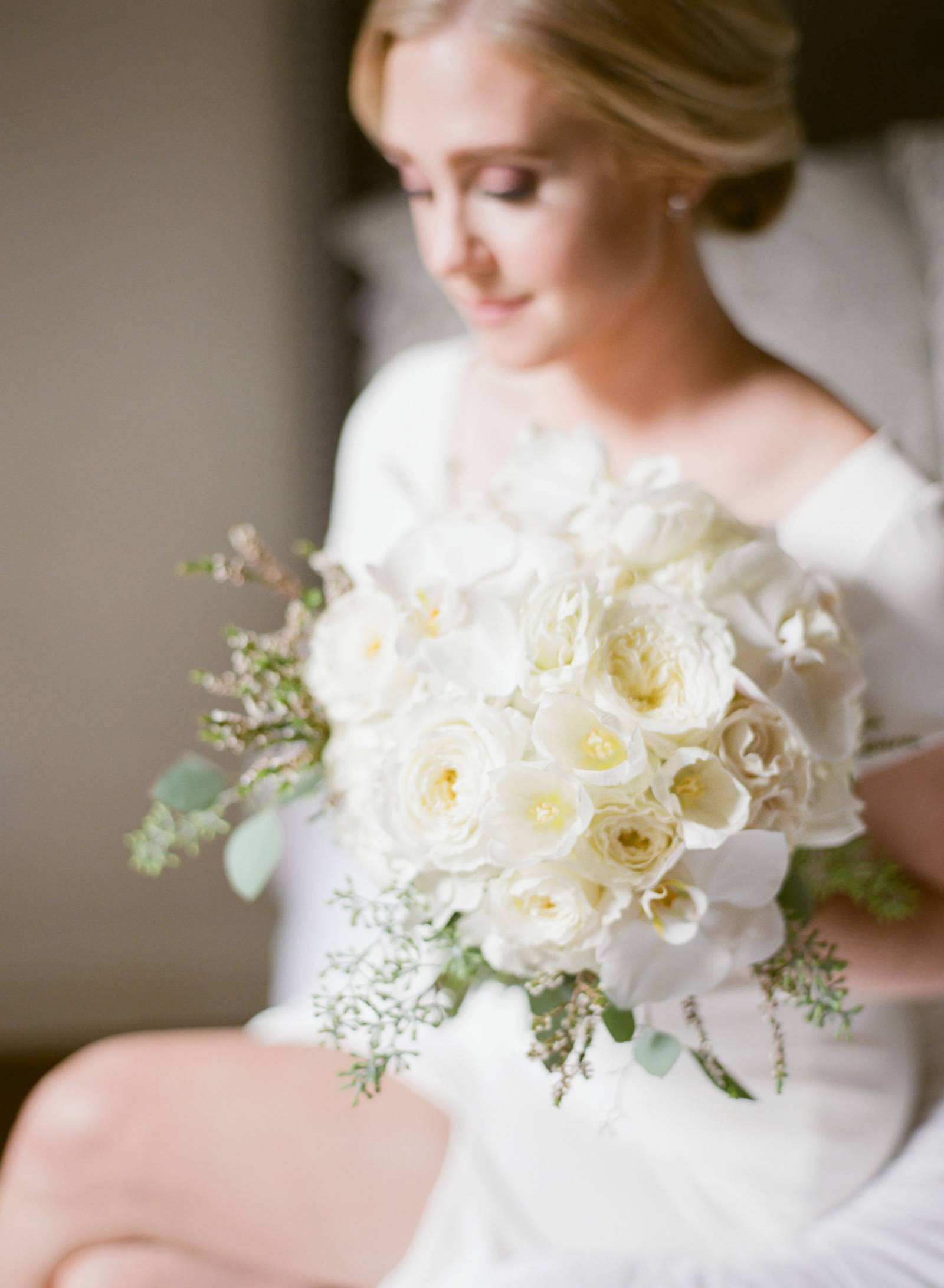 WHAT ADVICE WOULD YOU GIVE OUT TO A COUPLE PLANNING THEIR WEDDING? Hire a designer and a planner, don't sweat the small stuff, and have fun.
WHAT ASPECT OF THE WEDDING WAS THE MOST IMPORTANT TO YOU BOTH? Saying our vows in front of family.
TELL US A LITTLE ABOUT YOUR HONEYMOON: We didn't go on a honeymoon right away. We spent the 12 months prior to our wedding separated while Ashley was deployed to the Middle East. It was really important to us to not have to travel around the world to see each other for once! I visited her in Bahrain twice during her deployment and it was amazing, so we chose to put off our honeymoon for a year – now Covid has put a pause on those plans.
Alabama Wedding Photographer ALISHA CROSSLEY is a valued member of our vendor guide. She has photographed love stories from Napa Valley to the mountains of Highlands, North Carolina, the rolling hills of Tuscany and regal Paris. She and her husband Patrick have been married for fifteen years… they share three little ones, two dogs and one cat in their humble abode. Check out more of her portfolio in our vendor guide and hop on over to see this Old World Vintage wedding ideas for the modern bride.