I feel like the phrase "Go big or go home" would be entirely applicable for this fabulously bold explosion of colour and pattern in the streets and canals of Venice, Styled by Italian Wedding Planner STYLE A WEDDING, it was inspired by the artistic soul of the most authentic side of Venice, it's very drumbeat shall we say. With its secret gardens full of flowers and the art of glassmaking that has been linked to this city for centuries there are so many layers to this highly visited city. Venice is renown for the colourful Venetian "Murrina", an ancient technique used only on the Murano Island by master glass-makers to create unique pieces - always with a particular and original mix of colours.
Angela tells us, "We wanted to set the couple's preparations in an old furnace where glass is worked; The bride's dress by OUI CHERI TREVISO is in a delicate shade of light blue, and decorated with flowers made of glass beads. The ceremony is set on a romantic terrace over the rooftops of the city, and styled with a mix of colourful florals by I FIORI DI SAN LORENZO. So is the table, set in a small square typical of the heart of Venice, surrounded by red brick walls. Behind these brick walls Venice hides its many gardens, which we wanted to represent with this flowered table. The dishes and the blown glass goblets are great examples of Italian craftsmanship." Captured by SERENA GENOVESE PHOTOGRAPHY it's a veritable feast for the eyes.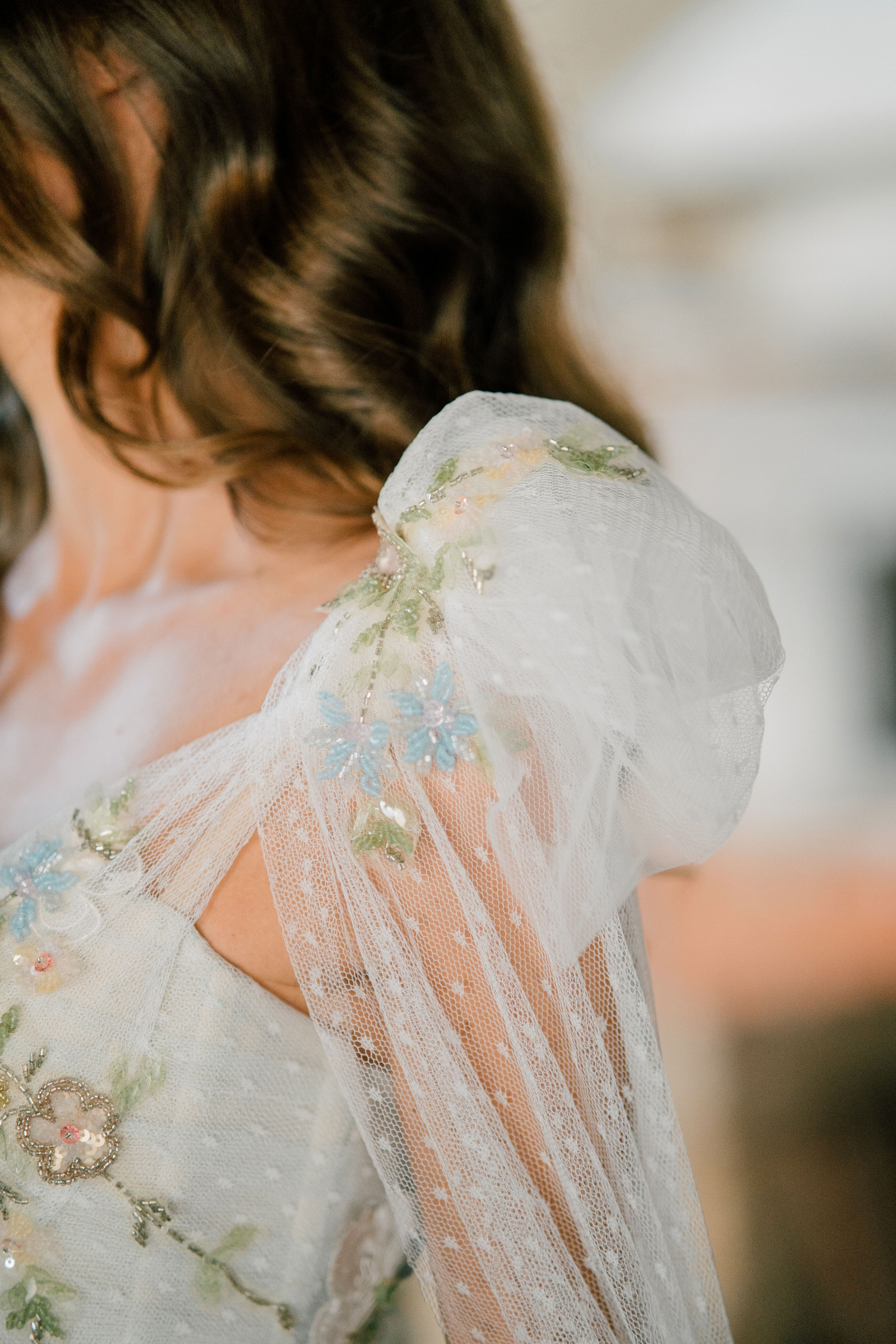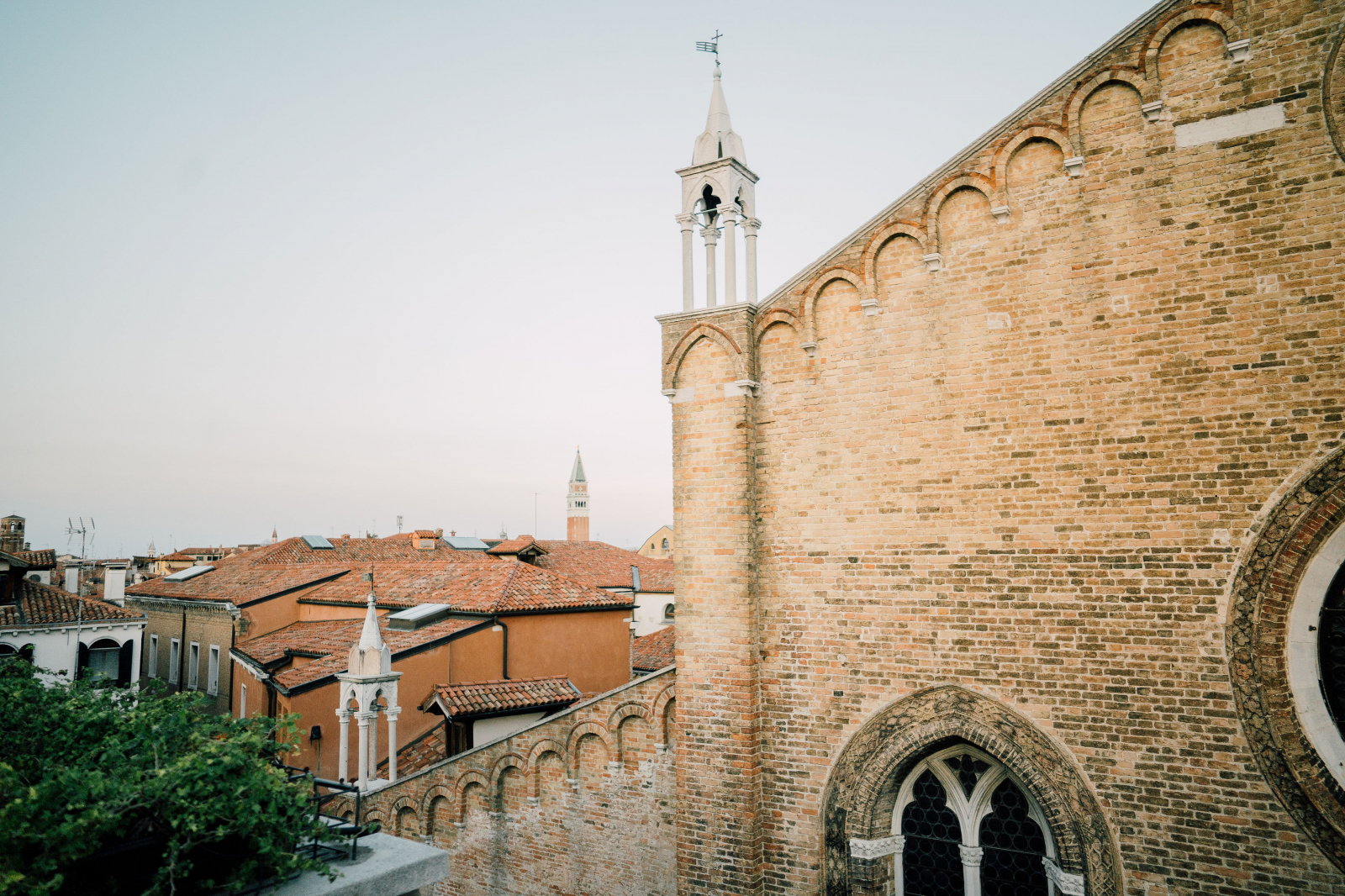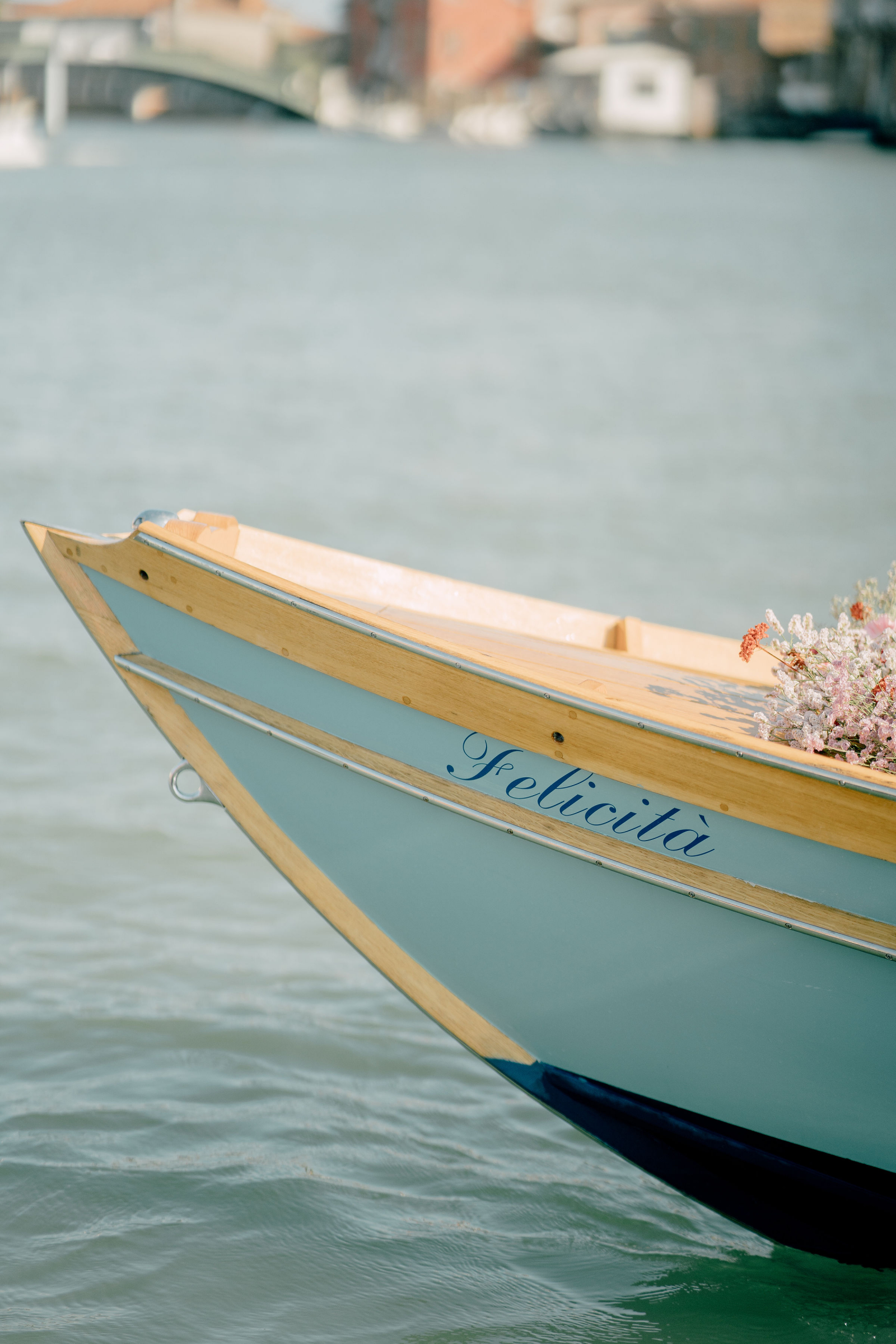 A big thank you to Italian Wedding Planner STYLE A WEDDING for sharing this gorgeous inspiration with us. Based in Venice, but serving the whole of Italy, this boutique event planning company has a strong focus on style; "We design creative and distinctive weddings for modern stylish couples, offering a personal and meticulous service to our clients. We want to make your wedding in Italy and your entire planning journey an enjoyable experience and by working side by side with you we guide you through each stage, helping you remain focused on what is important to you and taking the stress out of the process. See more of their work in their portfolio here.