With its spectacular views looking over the picturesque slopes of the ancient volcano of Mt Canobolas, BORRODELL VINEYARD in Orange, New South Wales provided an amazing retreat style venue for Philippa and Ian's wedding. It was beautifully captured by Sydney Wedding photographer SHERI MCMAHON who tells us "I loved how intimate and family-orientated this wedding was. One of the most beautiful and kindest families I've worked with in my photography career so far."
The couple wanted a warm, friendly and relaxed vibe where friends could easily mingle and be together. The groom picked cherries at the venue as a child so it held special meaning for them. BOTANICA FLORALS created beautifully romantic bouquets for the girls to carry which perfectly complemented the bride's elegant, modern gown.
HOW DID YOU MEET? We met on Bumble! It was a little by chance that I was at my parents' house and he was at his parents' house - so the radius on our apps was able to meet up, otherwise we were living and working hours away from each other.
TELL US ABOUT YOUR PROPOSAL: We were having lunch at Borrodell one weekend and thought how lovely it would be to get married there so together decided to get married.
TELL US ABOUT YOUR WEDDING DRESS: The beautiful LEANNE HAMILTON COUTURE designed my wedding dress. I cannot recommend her highly enough. She was so lovely and kind and flexible - even sourcing earrings for me when I couldn't find what I wanted.
DID YOU HAVE ANY DIY ELEMENTS? Ian's aunt made all the stationery, flowers for the table came from my parents' garden and the wooden hearts on the walls were all handmade by us (a lovely crafternoon!)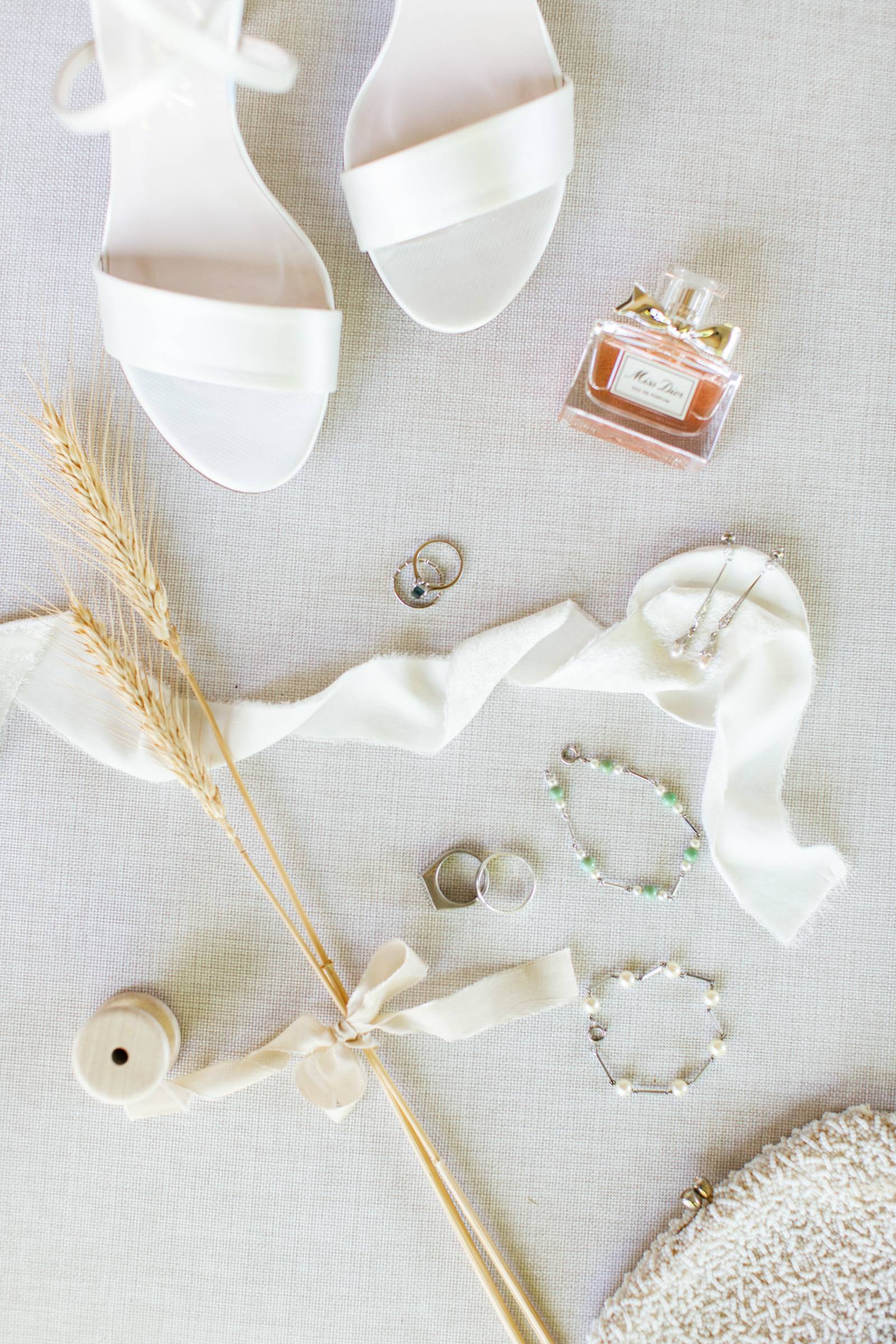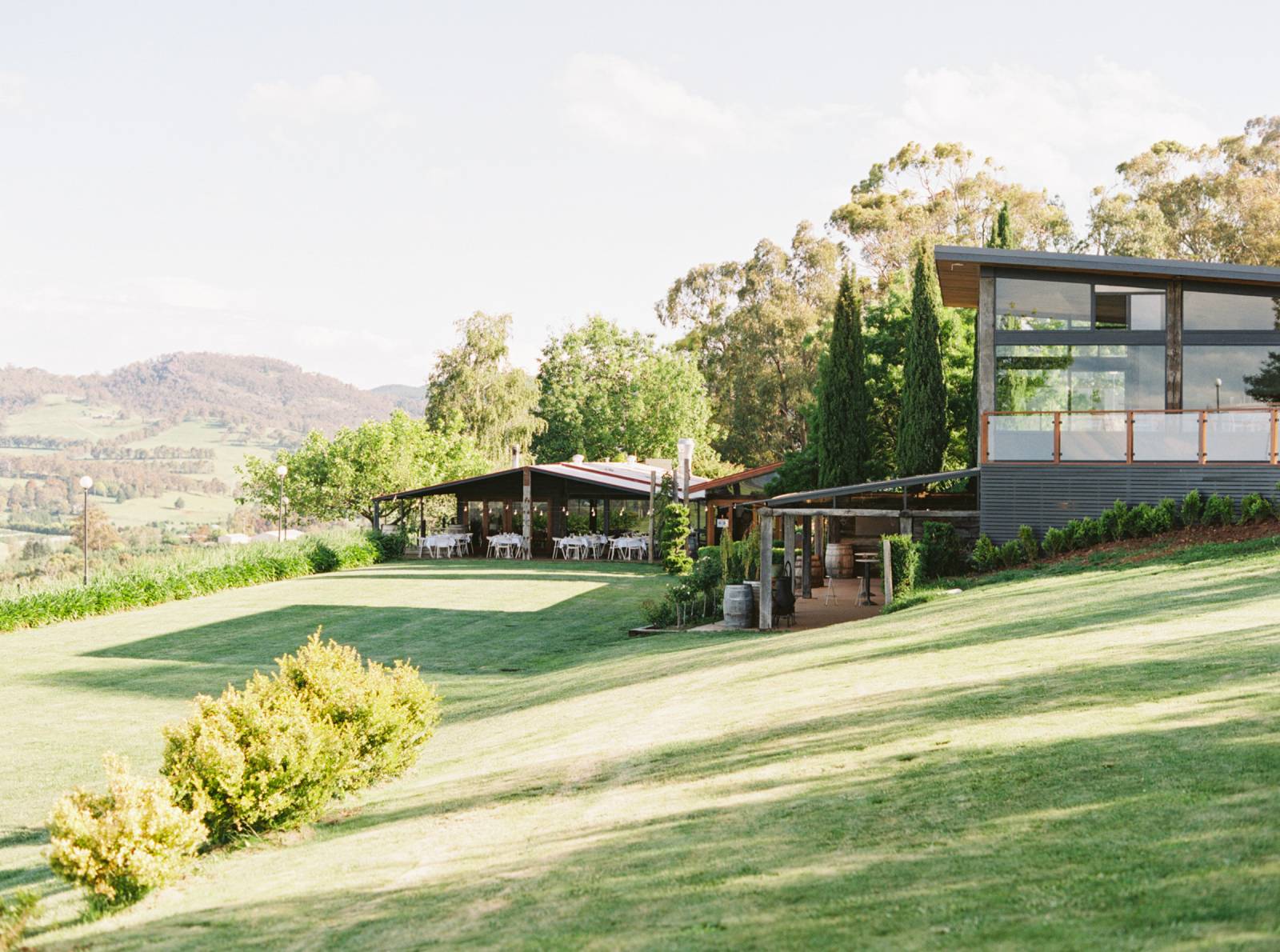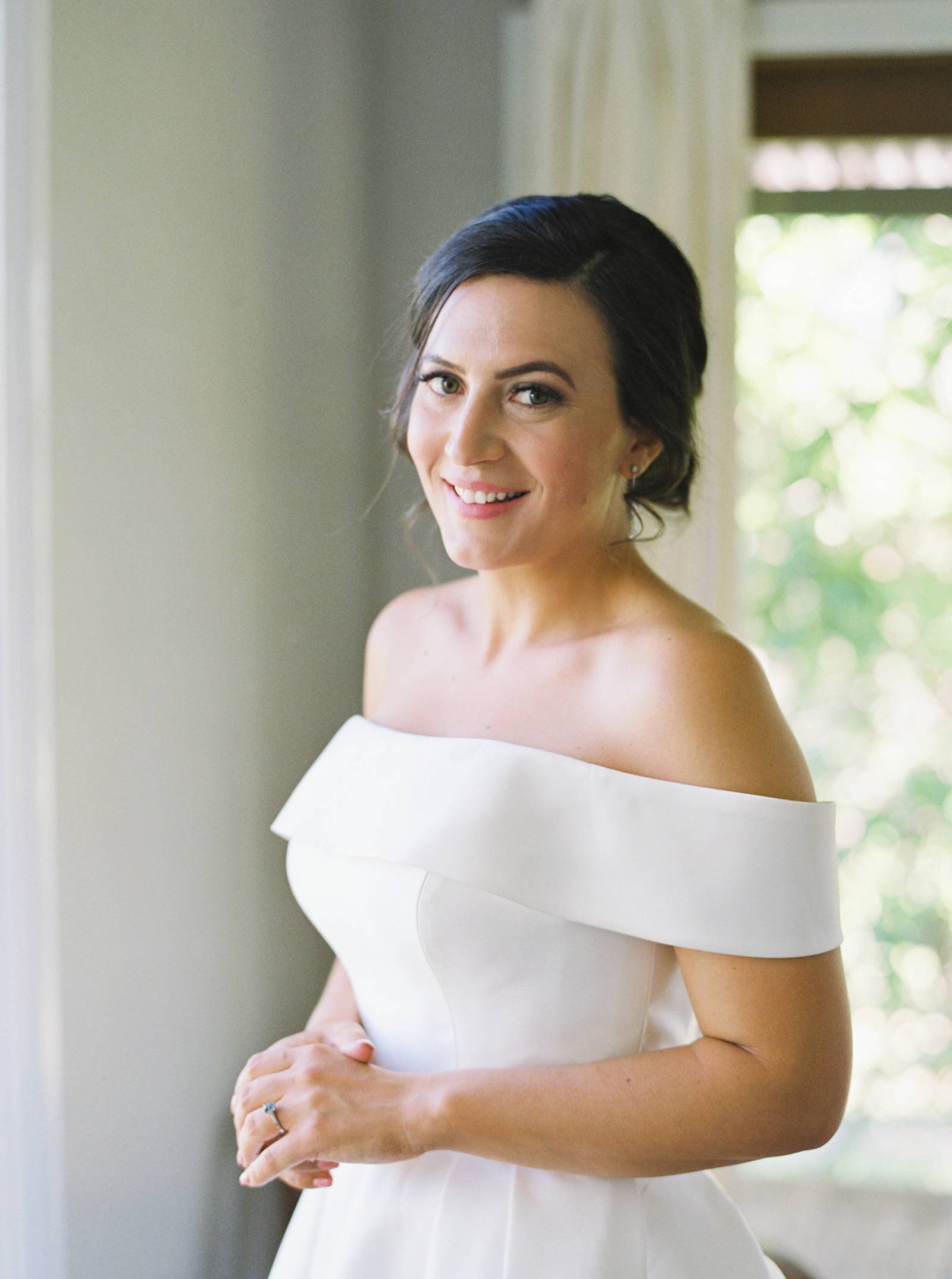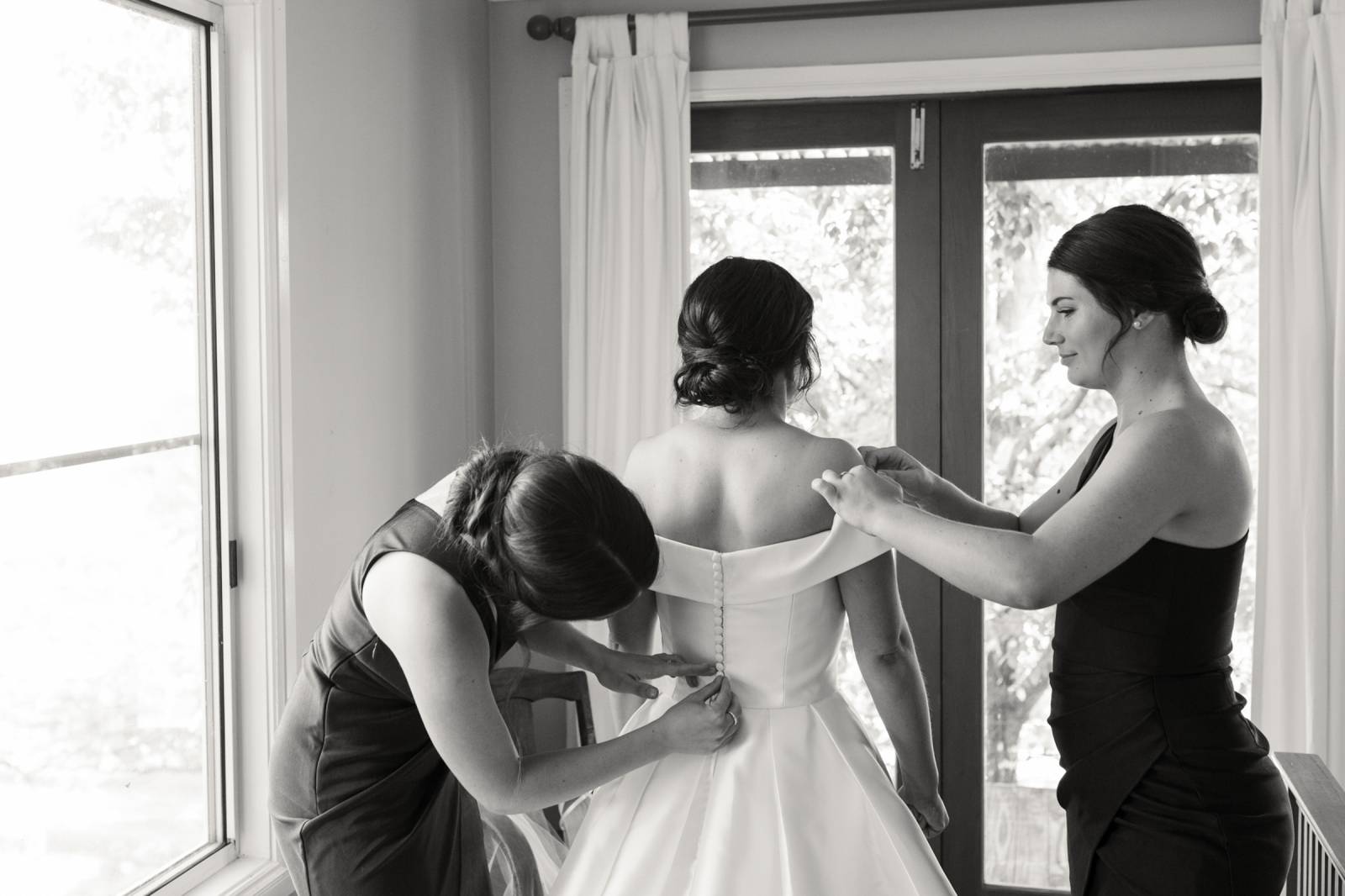 DESCRIBE YOUR WEDDING FLOWERS: Sentimental and beautiful. The florist did a wonderful job incorporating flowers that held special meaning for me. For example, blue moon rose because that's my dad's favourite, and we added in some wheat stems from one of our crops from the farm.
FAVOURITE DETAIL OF THE DAY: So hard to choose! We had the best day with family and friends. It was an incredible feeling to have everyone we love in the room at the same time.
MOST MEMORABLE MOMENT? Our first dance was pretty special!
WHAT ASPECT OF THE WEDDING WAS THE MOST IMPORTANT TO YOU BOTH? We just wanted something that was 'us' and not too much of what a wedding 'should be'. We hoped that everyone found the day loving, fun, connected, relaxed and comfortable. Also that things went smoothly and there weren't too many things crammed into the evening (for example, we didn't do a cake cutting, or bouquet toss etc) as we wanted to spend time with each other and our loved ones above all else.
TELL US A LITTLE ABOUT YOUR HONEYMOON: We may have found a small window to get married during Covid but we were not able to leave our state for a honeymoon. It didn't matter in the end at all, and we had a wonderful time at Elements at Byron Bay.
A heartfelt thank you to Sydney Wedding photographer SHERI MCMAHON for sharing this beautiful wedding with us. Sheri is Australian based with a love for fine art film wedding photography. She is inspired by natural light, European architecture, incredible scenery and adores photographing intimate moments and authentic unique love stories. Her approach is soft and subtle. "Film is flawless, it captures light, skin tones and romance beautifully." With a huge passion and love of travel she's always happy to travel to capture your magical day. You can see more of her portfolio in our VENDOR GUIDE HERE.