Living in Las Vegas but having a wedding in Georgia, Allie & Neil couple had not only the long distance to deal with, which can make planning any wedding hard, but they also had to cope with the issues that have arisen thanks to the global pandemic. The original date for the wedding was set in March 2020, however, it soon became clear that this couple would not able to hold their celebration on this date. Rather than giving up on their idea of being able to have the wedding of the dreams; they moved the wedding to August and had to rearrange with all of their vendors and suppliers. Add to that the stress of having to coordinate the new date with family members all across the country and a wedding planner who was pregnant with twins. These gorgeous images by Georgia wedding photographer KANDI DANIEL STUDIOS show that none of this mattered on the day and all that matters was that they were able to have their celebration.
Kandi tells us, "The love between them was incredibly evident, from the moment I met them for their engagement session, I knew they were a couple I wanted to get to know more and couldn't wait to capture their wedding day. The two of them have such a sweetness and tenderness with each other, that just makes you want to be near them. This was also spread out amongst their family, their friends and those closest to them. I felt so at ease, like I had known them all for years. It was just so lovely being able to capture these special memories for them. The bride's sister is also an amazing and talented photographer, and it is always an honour when one of your peers choose you to document such a special occasion.
If you're from the south, you know that an August day is very different than a March day, especially with the heat and humidity. The elements were worth it for the golden summer sunlight beaming through the huge wedding tree where their ceremony took place at VINEWOOD STABLES."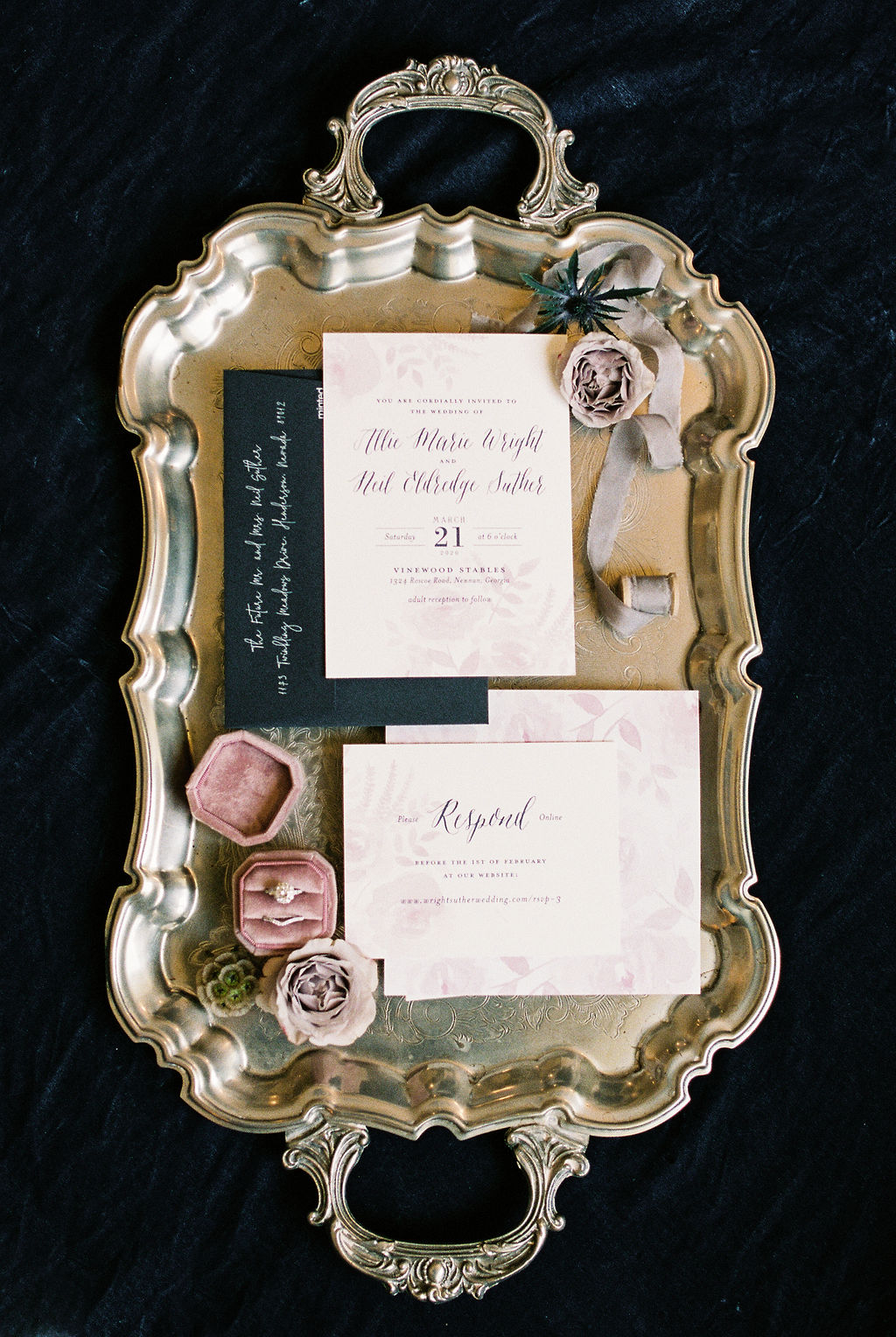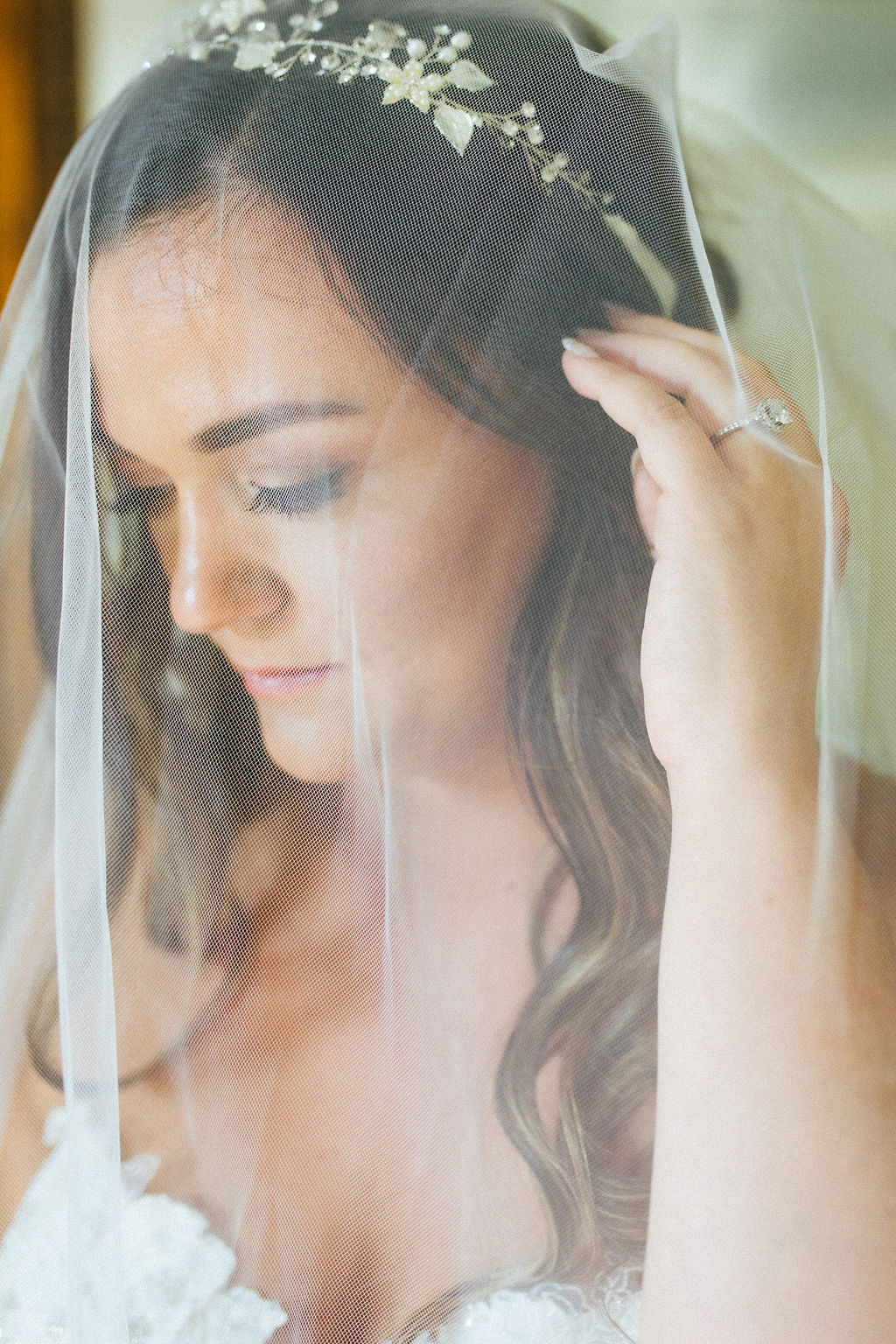 "The reception was the talk of the whole wedding day! The grooms cake was a special touch, not only was it made by a family friend, but it also reflected their fur babies and how Neil exchanged his Georgia Tech football tickets to Allie for a first date. Another great moment from the reception was the first dance. Of course, any first dance is special, but as the couple had put in a lot of hard work fully choreographing their first dance, a waltz, it became even more magical. The ending, when the groom lifted the bride into the air had to be a moment that will stay with me for some time.
I love nothing more than being able to help couples to have treasured moments of their wedding day that they can revisit forever. This is even truer at the moment when the rest of the world seems so uncertain and celebrations are having to be adjusted constantly. I remember Allie crying as her father gave his speech about all the trials they had to go through to get to this moment, and thinking how lucky I am to have played a small part in making her fairytale dreams come true."
A huge thank you to Georgia wedding photographer KANDI DANIEL STUDIOS for sharing this beautiful wedding with us. A true empath, butterfly whisperer, and beach lover, Kandi calls Georgia home. A film and digital photographer who loves the real moments that are full of life and colour, her goal is to evoke emotion in her images and ensure you feel them as much as you see them. You can see more of her portfolio here.