Be prepared to be blown away by this unique celebration captured by Utah wedding photographer TYLER RYE - which also features as the cover of MAGNOLIA ROUGE MAGAZINE. Few couples can boast a wedding ceremony as extraordinary as one on the steps of the Treasury at Petra, surrounded by hundreds of candles as they exchange their promises of forever. And yet, planning this magical dream destination wedding was no easy task for high school sweethearts, Caitlin and Joel. "From the beginning, we agreed that this wedding would be everything that WE wanted," they explain. "but given that Jordan isn't your typical wedding destination, we had a lot of push back." Working without a wedding planner, the couple had to battle through language barriers, Middle Eastern travel bans, and concerns from their guests. Even the weather seemed to be against them, with heavy rain predicted for their 10pm ceremony, which would have left Petra closed to all visitors. However, they stuck to what they wanted and were rewarded with a celebration that exceeded all expectations. "The weather on the night of our wedding was perfect, everything that was promised to us from the locals was carried out, and all of our guests made it to and from Jordan safely. We couldn't have asked for a more perfect wedding week." Their advice to other adventurous couples? "Do what YOU want, not what your family and friends want for you."
"My most memorable moment was the feeling I had when I finally reached the Treasury. For the past year, I had only been able to imagine what it would feel like to be standing in Petra with Joel and my family and friends by my side. Actually living in that moment was a different story. There were thousands of candles throughout the Siq and in front of the Treasury. The way it lit up Petra was indescribable! I remember the low light from the candles and the fragrance of the incense. I remember feeling the love from Joel and from everyone that was with us. And most of all, I remember just the insane amount of energy that was radiating within the Treasury. It was a pretty crazy feeling."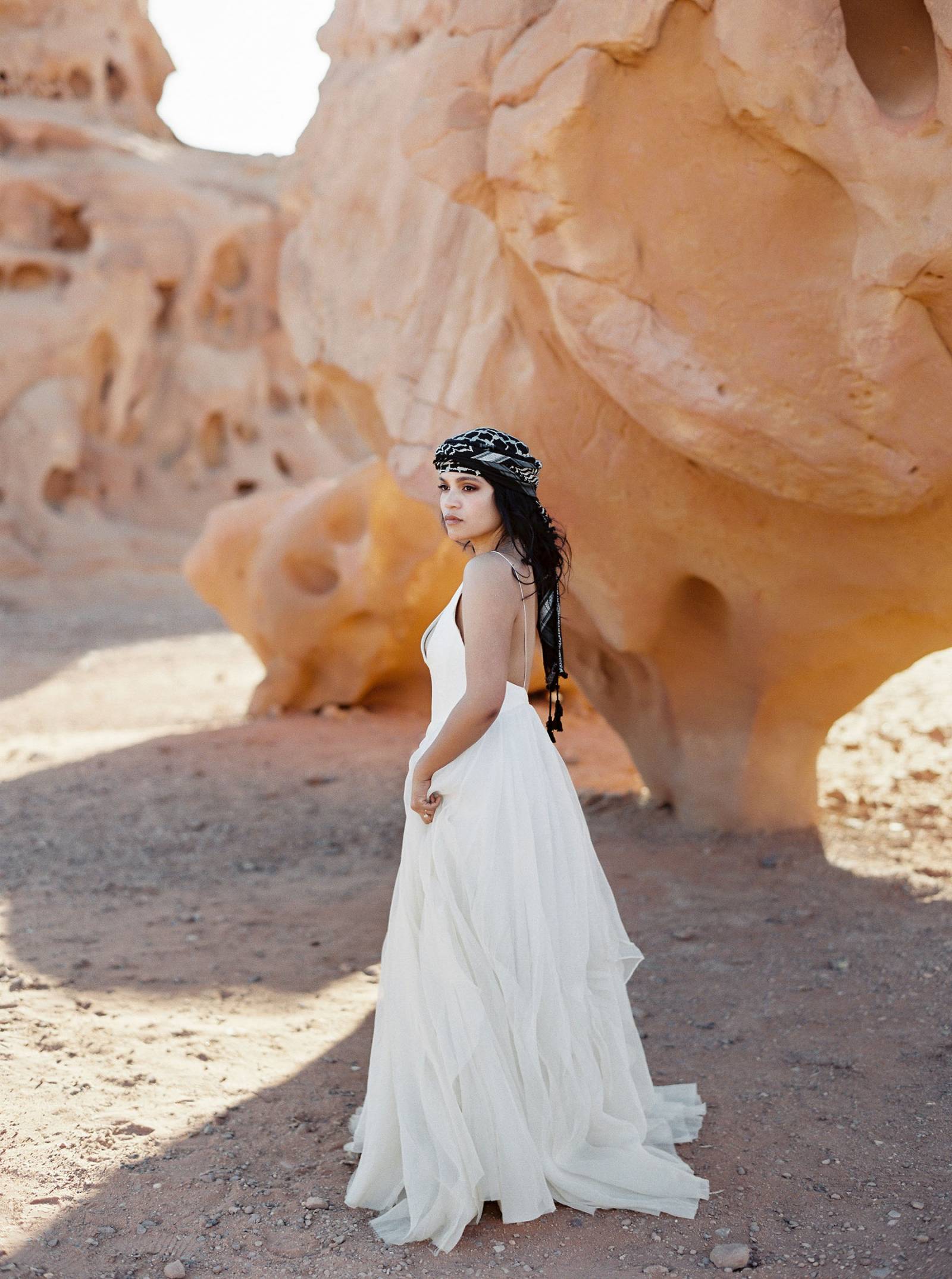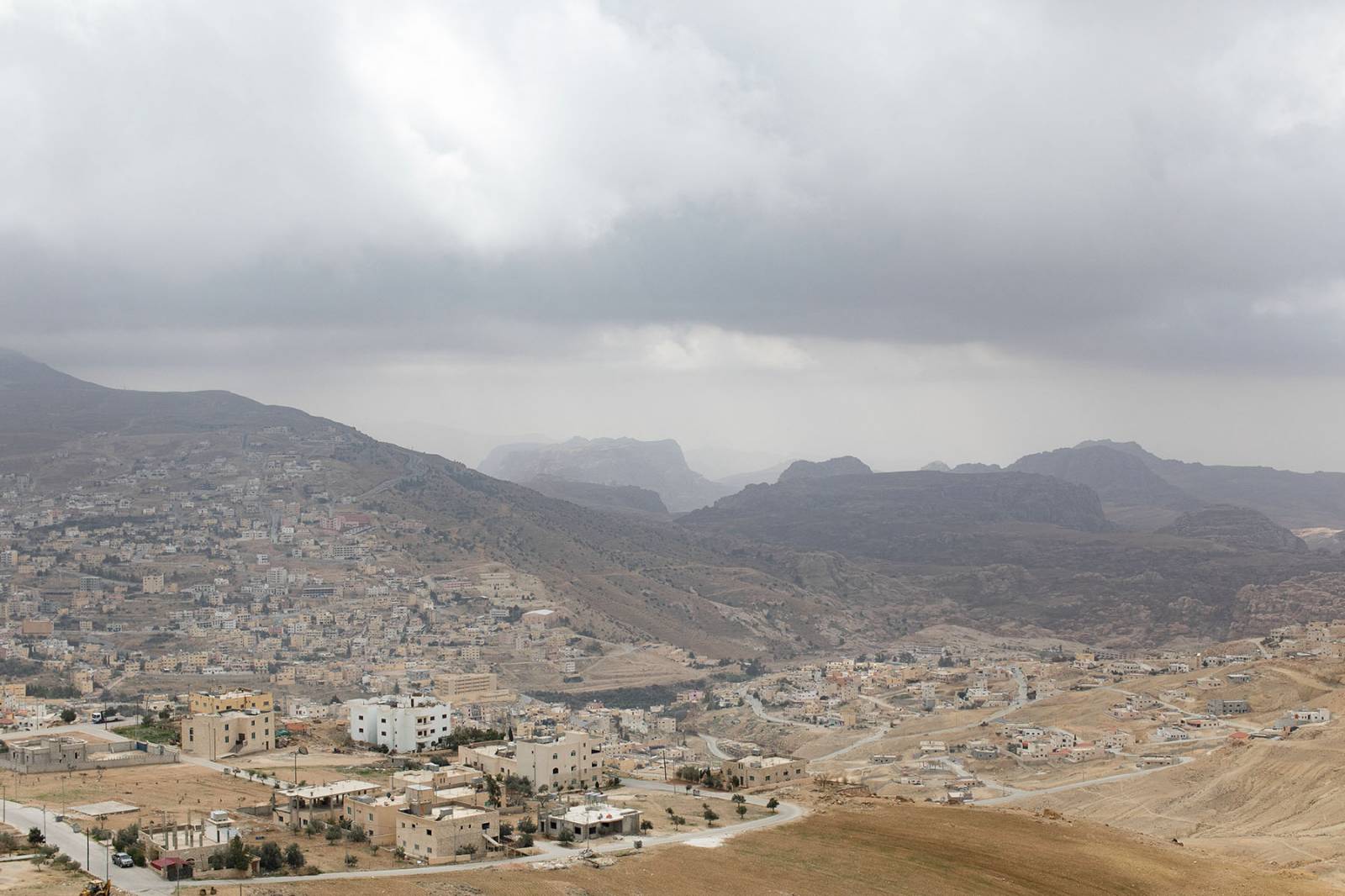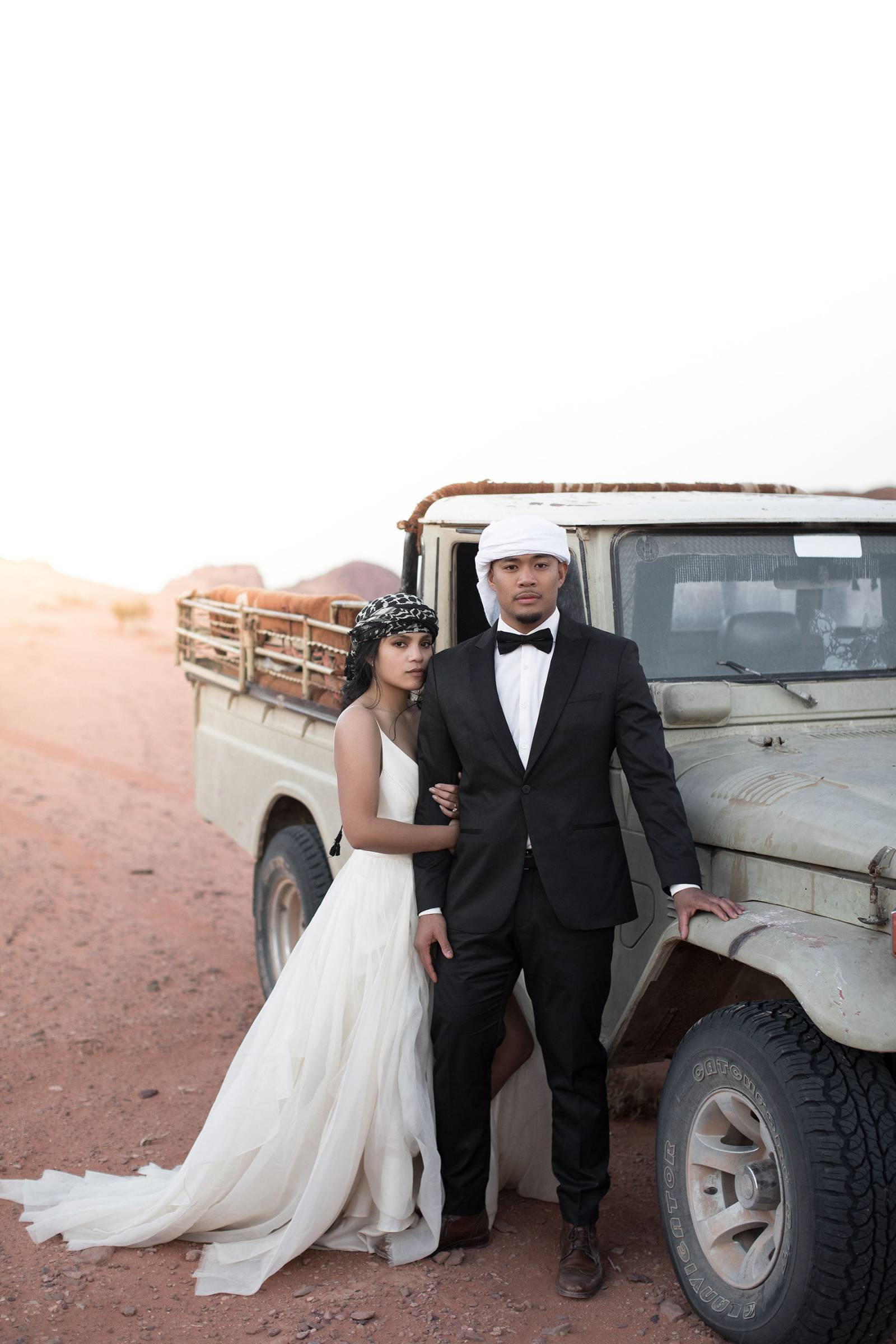 "Jordan will forever be a special place for us. We visited about a year prior to the wedding and fell in love with the culture, the cuisine, the people, and the historical landscapes. We decided that we had to share this experience with our closest friends and family."
"Being there in person exceeded every expectation I had of this beautiful place. You can't help but feel inspired by the ingenuity of those that built the place, it is simply amazing!" TYLER RYE, PHOTOGRAPHER
A huge thank-you to Utah wedding photographer TYLER RYE for sharing this incredible wedding with us which also features on the cover of MAGNOLIA ROUGE MAGAZINE. Tyler loves to take couples out away from the city where they can truly be alone and express their love with few distractions! We're delighted to have him as part of our vendor guide. You might also like to view this Oregon beach elopement shoot.
Be sure to check-out more of Tyler Rye's wedding photography work here.