Providing a double celebration, Mika & Henry intentionally chose to get married on the gorgeous bride's birthday. BRO HOF SLOTT, a picturesque golf course just north of Stockholm, provided them with a stunning location. It was captured by Stockholm wedding photographer 2 BRIDES PHOTOGRAPHY who shares with us, "Mika & Henry were a dream team to work with from the get-go! I loved the entire wedding day. Actually, some of my favourite photos are from shots in front of the castle because they display not just the couple but also a little bit of the venue's beauty at the same time! With only 35 guests this wedding really emphasises the beautiful intimacy of small celebrations, but there was nothing small about it!"
Mika tells us, "We celebrated with our closest loved ones since we planned the wedding during Covid. Everything turned out exactly as we hope for. Beautiful weather, our loving families made it to the wedding and we fully embraced the day as it went, even with some minor hiccups. Our first look was so emotional, seeing each other alone before saying our vows was a highlight of the day. We chose the venue because we fell in love with the white castle!! It's near Stockholm and was the perfect place for our intimate wedding. It is also known for its golf courses plus close to the airport, which is great for guests traveling in."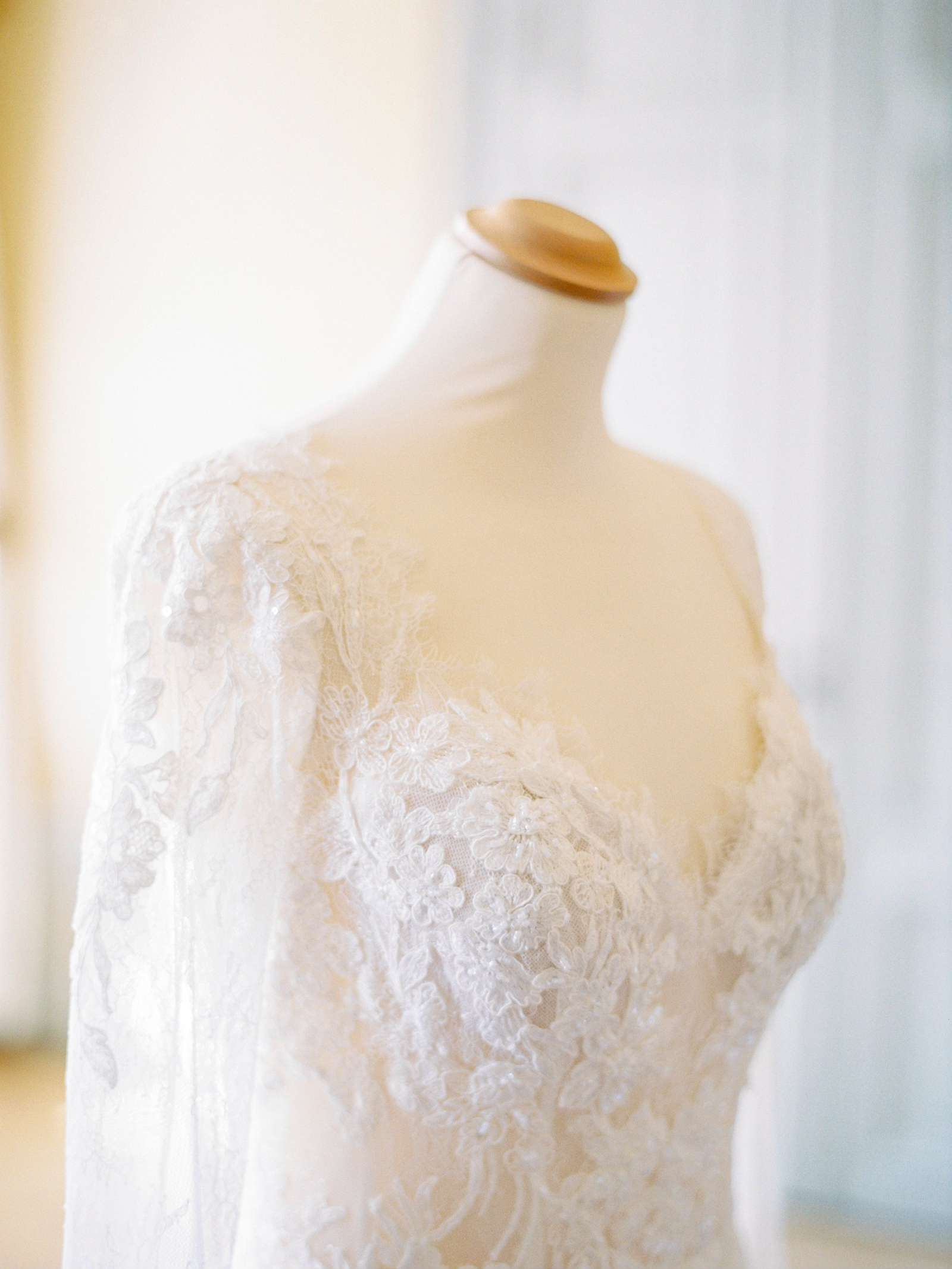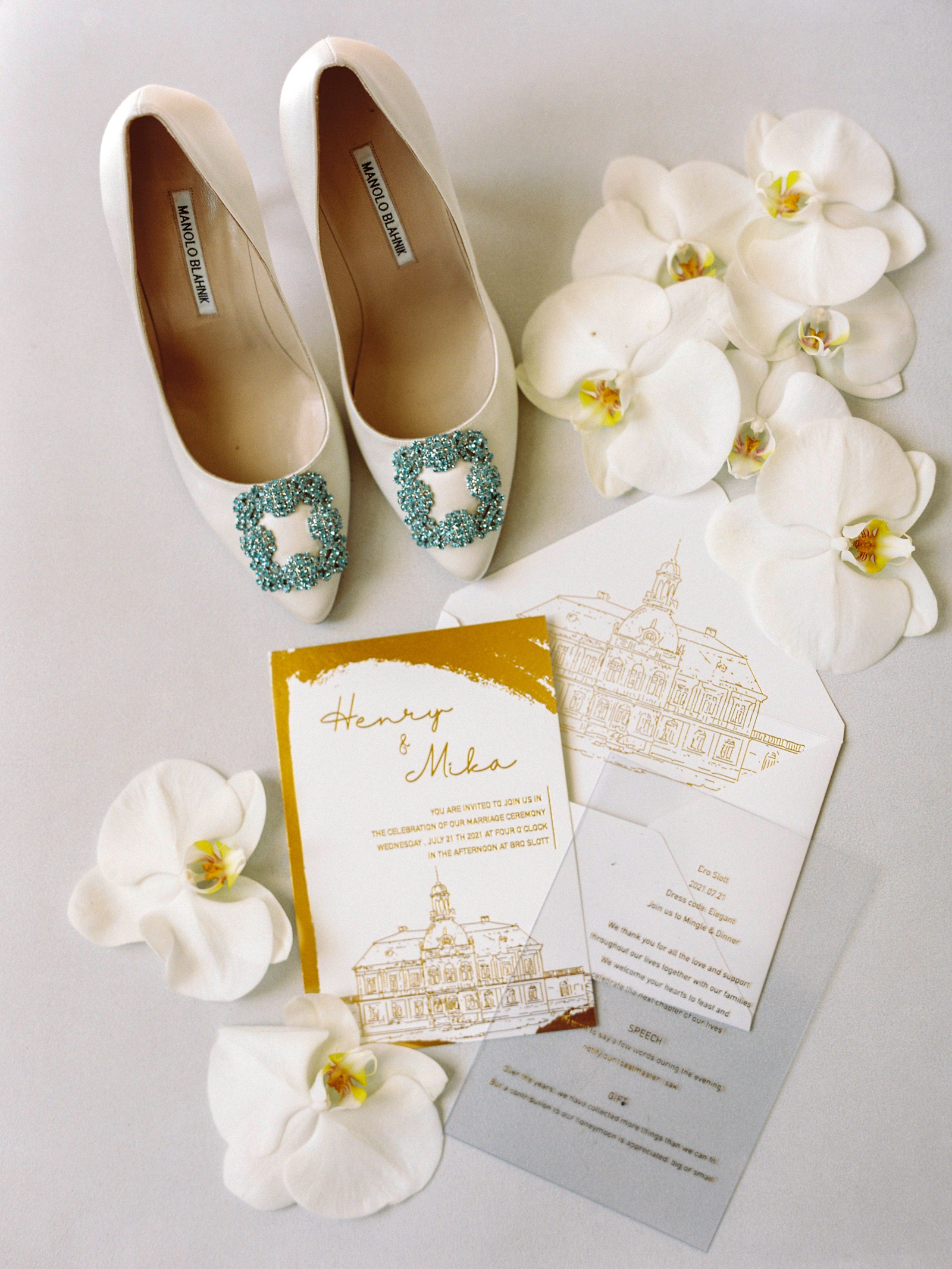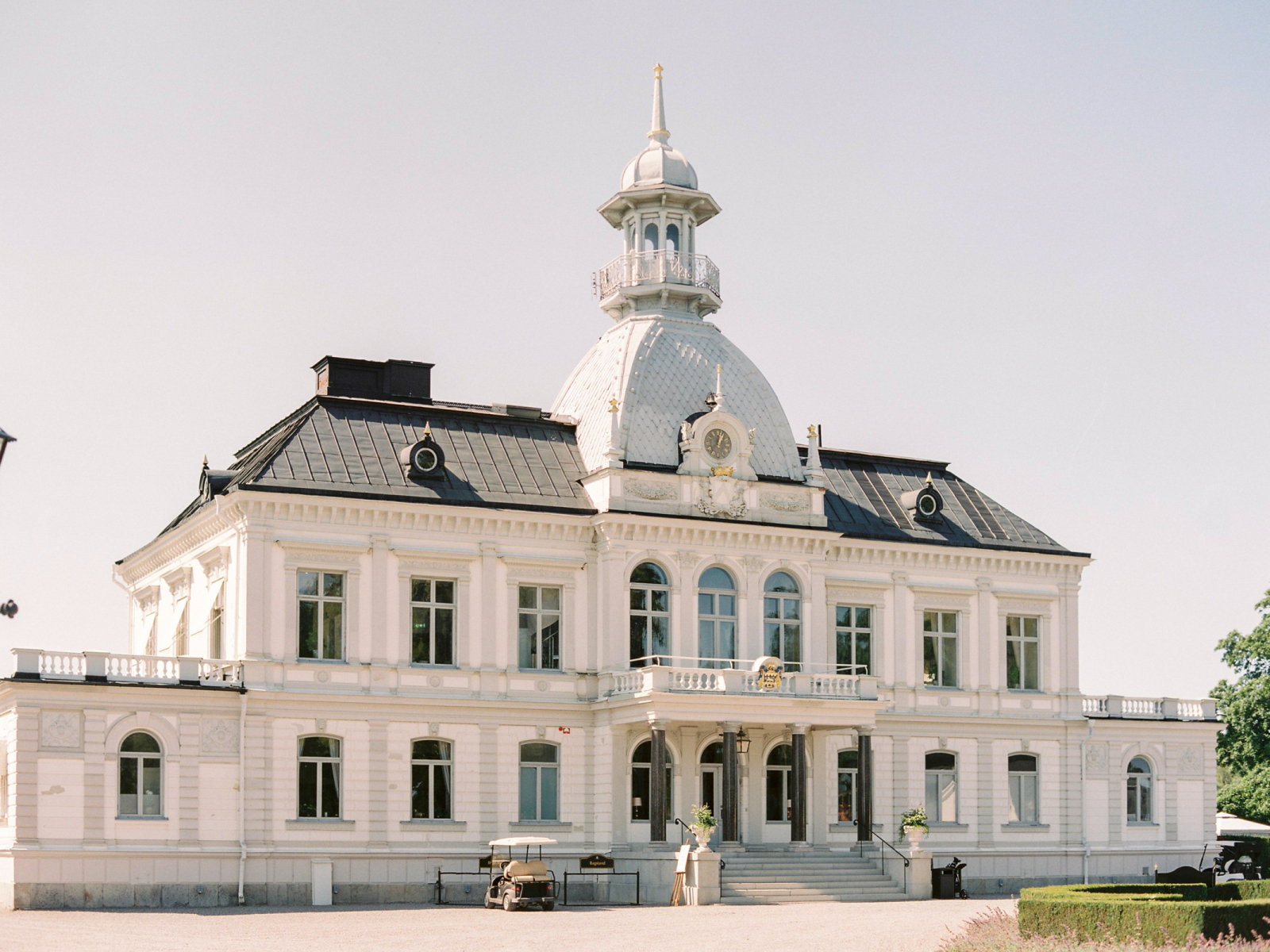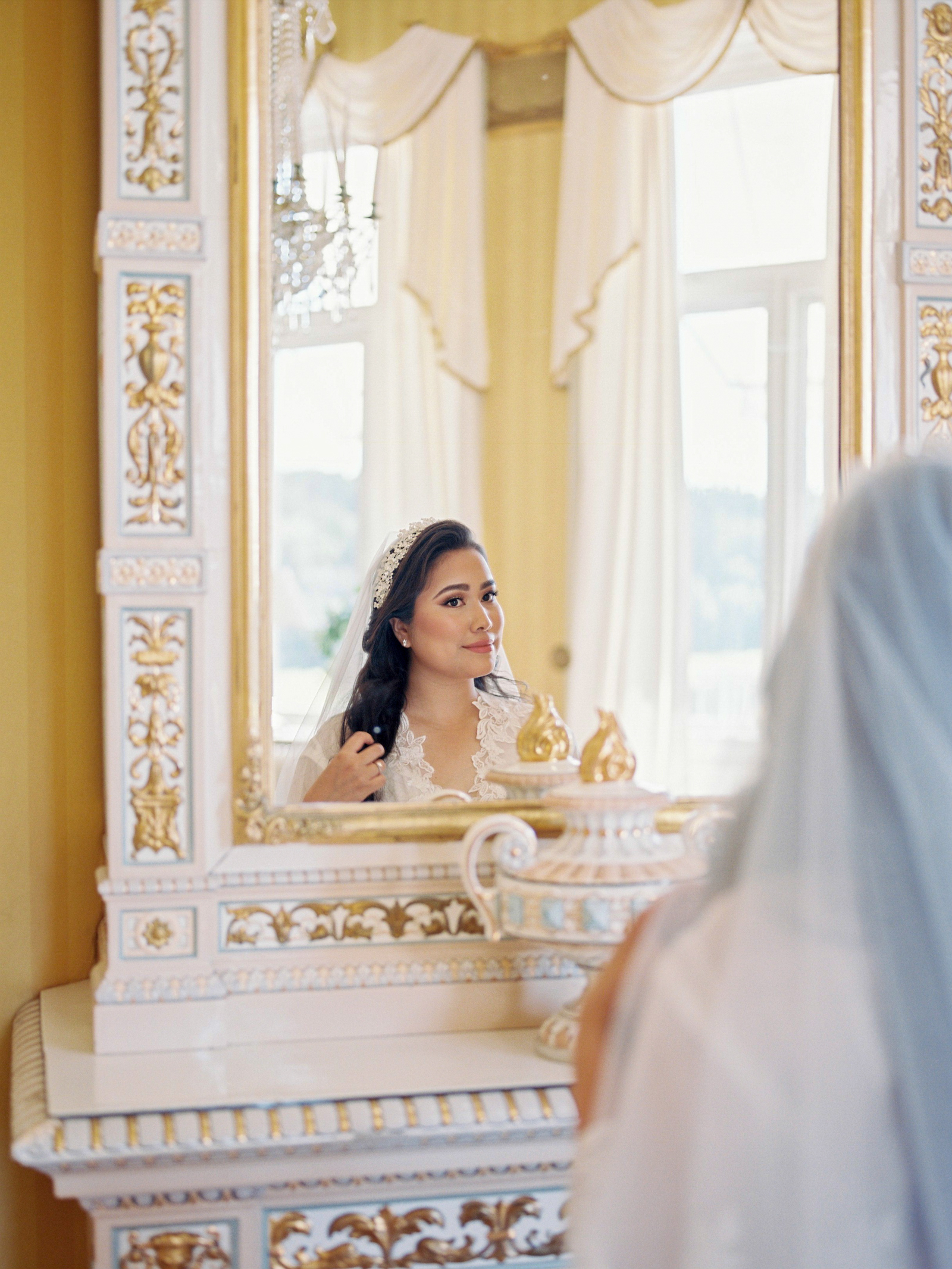 A huge thank you to Stockholm wedding photographer 2 BRIDES PHOTOGRAPHY for sharing this beautiful wedding with us. Keeping film alive one wedding at a time., Isabelle is a film photographer who serves couples throughout Sweden, Europe, and beyond. "I promise you a presence that's reliable, a spirit that's creative, and photos that are extraordinary. Your wedding is a sensation. Not just because you know how to throw a sensational party. But the feeling of joy, of romance. The most important people in your life have joined you in this incredible celebration—enjoy every minute of it! My photos will capture that and make you relive the experience every time you look at them … the cheers when you kiss, the bubbles on your tongue when you toast, the warmth of love you feel all day. I create images that pull you back to each incredible moment, taking photos you can feel." You can see more of her portfolio here.