Holding a special place in their heart, the Scots' Church in Melbourne was a natural choice for Katalia & Christoph to hold their wedding in. It was the place in which they first met, grew their faith and spend a lot of time together so it felt like 'a coming home' of sorts. "The memories we have formed in this place are irreplaceable, and it was an honour to exchange our vows in such a meaningful and sentimental setting". LENA LIM PHOTOGRAPHY was on hand to capture their beautiful celebration.
"We selected the George Ballroom as the venue for our wedding due to its stunning blend of classic beauty and period charm. The venue's appearance and historical significance perfectly aligns with the bride's artistic inclinations and the groom's passion for history, making it the perfect setting for our special day."
HOW DID YOU MEET? Our journey together began at church, where we formed a close bond as friends while serving in ministry. Little did we know something romantic grew along the way.
TELL US ABOUT YOUR PROPOSAL: Christoph proposed on one knee at Flagstaff Garden, at the same location where we first confessed our feelings and eventually started dating. Behind a tree was one of our dear friends who captured every magical moment – I saw her before the proposal, so I knew right away something special was about to happen!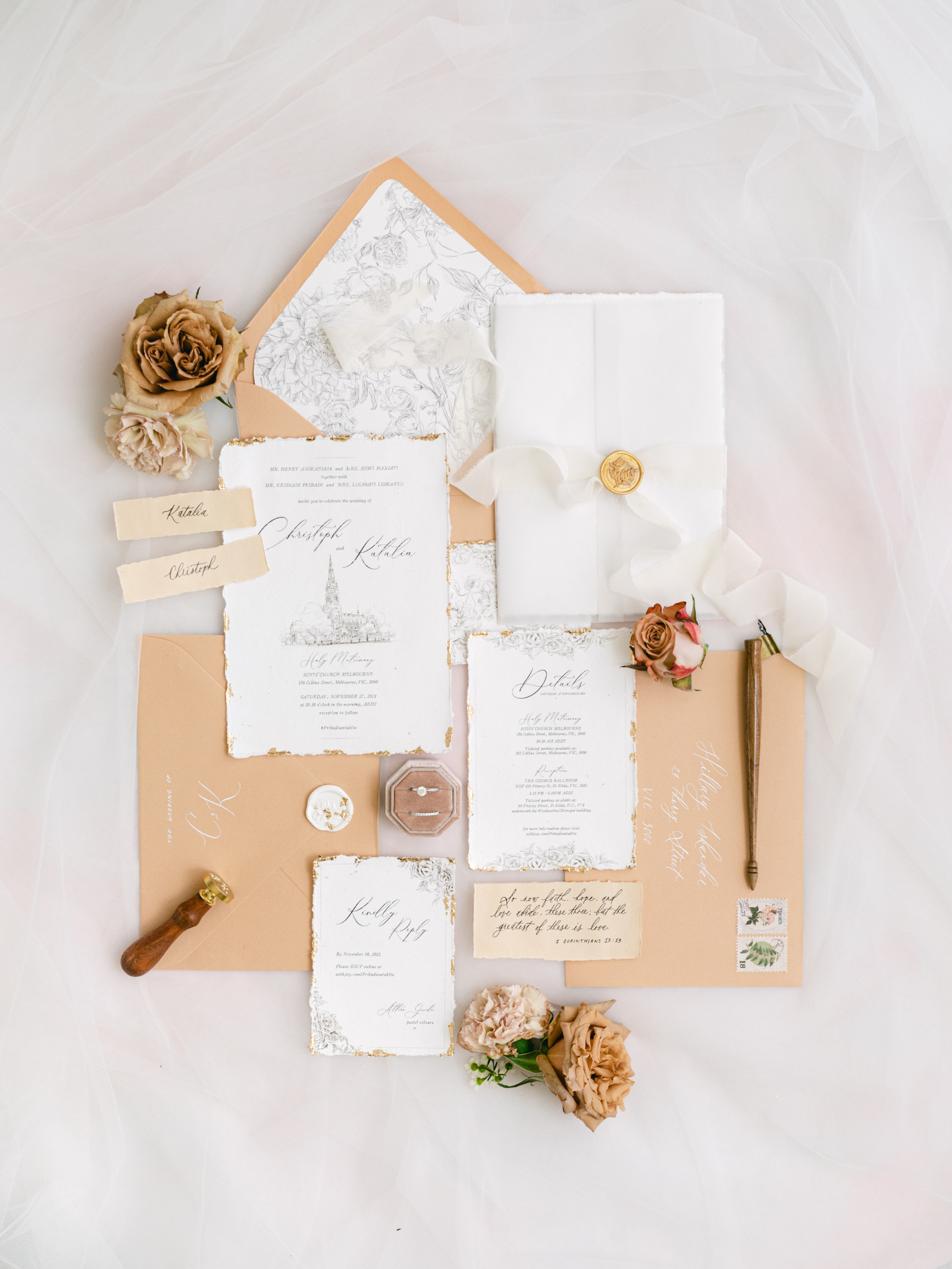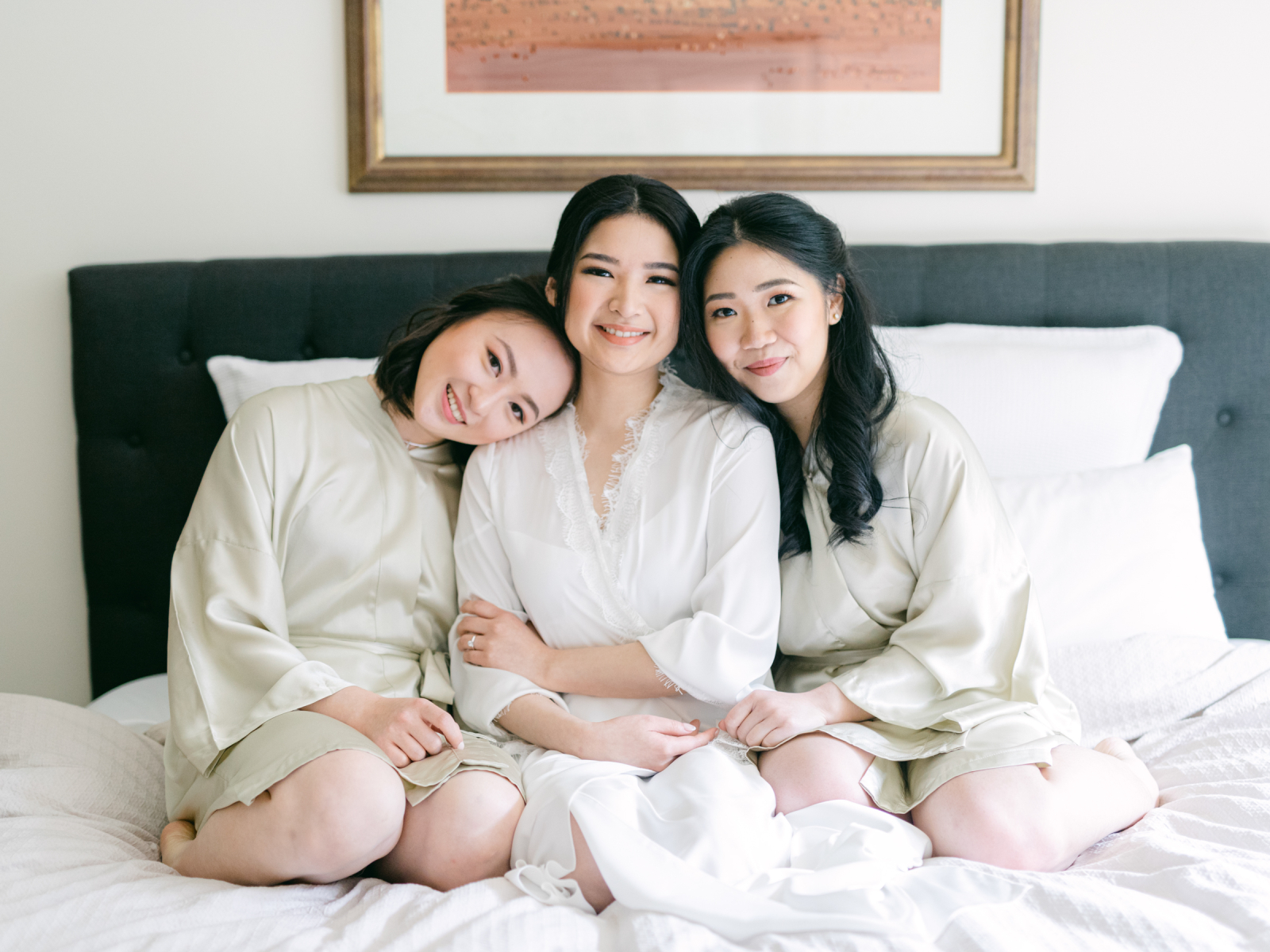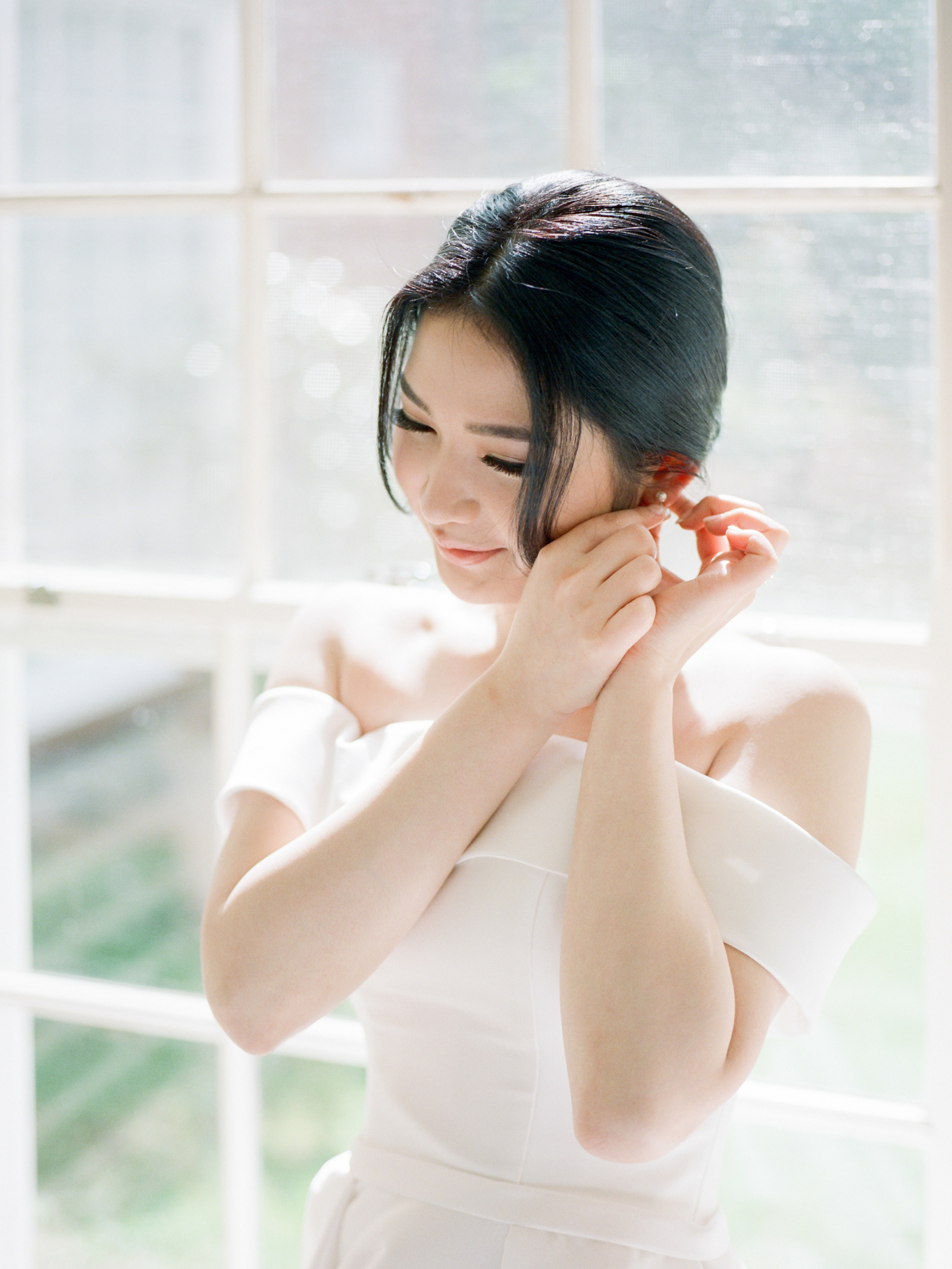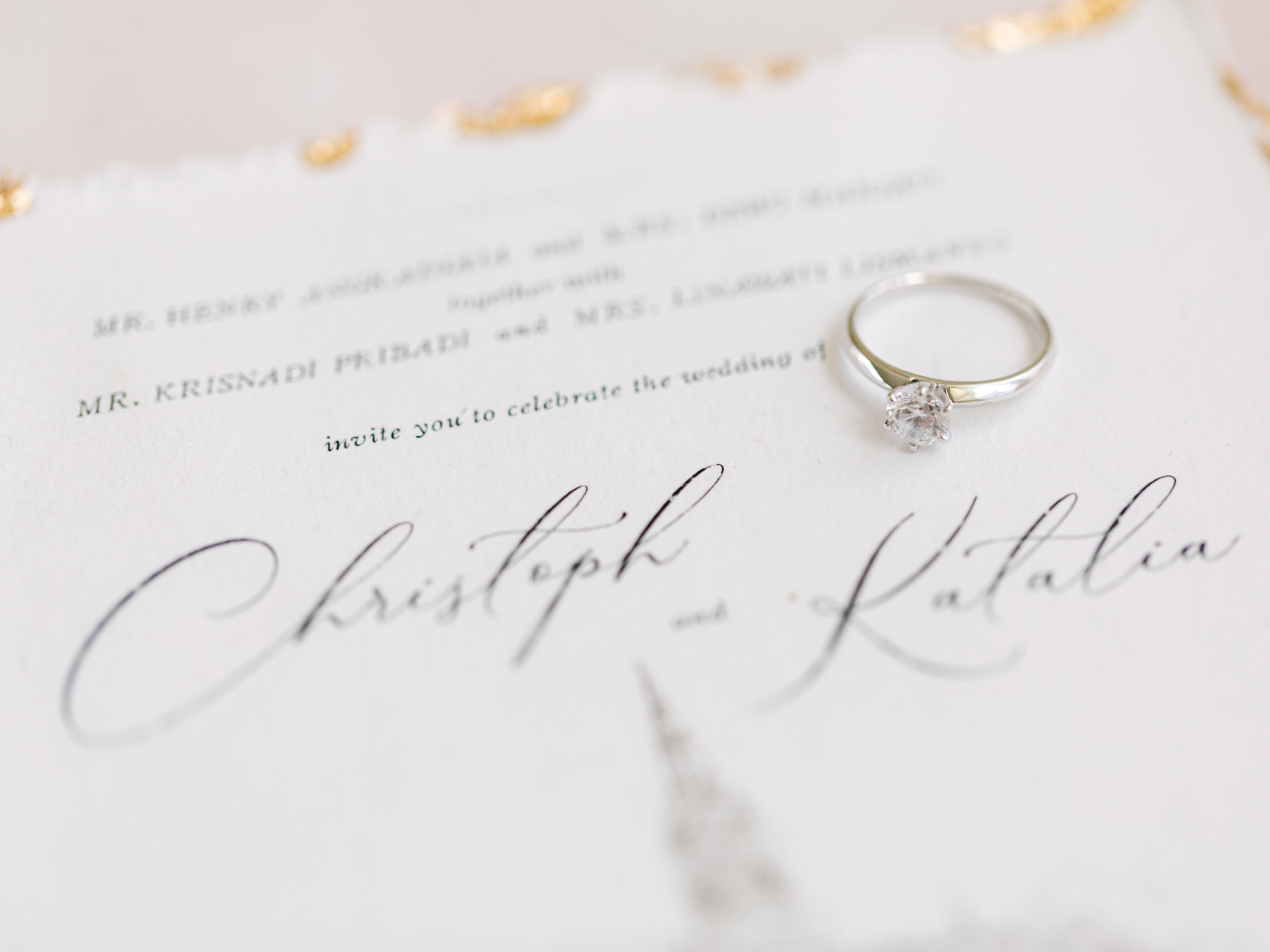 TELL US ABOUT FINDING YOUR WEDDING DRESS/ATTIRE: The challenge of finding my dream wedding dress in just six months seemed daunting, but I was determined to make it work. My search was made easy when I found the perfect dress that suited my taste during my second visit to the bridal shop at Fairytales Bridal Boutique. I felt truly blessed to have found the dress of my dreams in such a short amount of time.
Finding the perfect attire for Christoph was effortless, as we discovered a wonderful place at Travellers Apparel where his attire could be custom made to suit him perfectly.
DID YOU HAVE ANY DIY ELEMENTS? I love creating artsy things, so yes, we incorporated plenty of DIY elements. We created the bonbonnieres, bridesmaid and groomsmen gift boxes, plus several stationery items, including the wedding invitation, place cards, reception menu, seating chart and welcome sign. Our dear friend added pearls on my store-bought veil, which was very precious to me.
DESCRIBE YOUR WEDDING FLOWERS: Our florals consisted of neutral tones. I specifically requested an orchid because my name (Katalia) is actually a type of orchid! (Katalia in Indonesian or Cattleya in English)
FAVOURITE DETAIL OF THE DAY: Our favourite moment of the day was when the dance floor came alive with the laughter and joy of all our guests. Seeing everyone come together to celebrate our love and have a good time was beautifully heartwarming and the highlight of our wedding day.
WHAT ADVICE WOULD YOU GIVE OUT TO A COUPLE PLANNING THEIR WEDDING? Making a list and wedding timeline (Excel spreadsheet/ Google spreadsheet) works wonders. It ensures that every aspect of your wedding is organised and accounted for. After completing all your wedding preparations, take a step back and enjoy the last moments of your single life before you get married!
MOST MEMORABLE MOMENT? As the sun set on our wedding day, we gathered together with our bridesmaids and groomsmen for a photoshoot that captured the beauty of the moment and our shared joy. Those moments were unforgettable for us, as our hearts overflowed with love, gratitude, and the blessed assurance that our special day had been absolutely perfect.
WHAT ASPECT OF THE WEDDING WAS THE MOST IMPORTANT TO YOU BOTH? The exchange of our wedding vows was sacred and important to the both of us. Each sentence we spoke were commitments that we had struggled through, contemplated, and prayed for. To love our partner for better, for worse, for richer, for poorer, in sickness and in health – these are difficult commitments to make. The day we exchanged our wedding vows was the day when we finally made the decision to love our partner regardless of the situation or circumstances we might face. We would choose each other every day for the rest of our lives.
IS THERE ANYTHING YOU WOULD CHANGE OR DO DIFFERENTLY? We believe that our God has made everything beautiful in its time. The wedding was more beautiful than we had expected. We felt truly, truly blessed.