Wild romance and a plethora of blooms await in this lush Tuscan inspired editorial set in the heart of, no not Italy, but central Florida! Every corner of BELLA COLLINA exudes Italian artistry, creating the perfect setting to inspire brides with this flower filled design by ASHTON EVENTS and BLOOM SHAKALAKA. Captured by Philadelphia wedding photographer KATIE TRAUFFER, rain on the horizon didn't slow down Heather Benge and her team, and the result shows just how beautiful and romantic a drizzly day can be. Delicate stationery by RACHEL LETTERING and luxe linens from NUAGE DESIGNS brought the intimate reception space to life and KATIE artfully captured every joyful moment and thoughtful detail.
She tells us, "Italians are known for generous hospitality and a love that overflows so I set out to seamlessly blend that endless love with artful and timeless imagery. I wanted to showcase the beauty our team created despite inclement weather in a relaxed yet refined way that was at once elegant and emotional.
Amid cloudy skies, shades of pink, peach, cream, and mauve set a romantic tone that complimented the gorgeous stonework and sweeping views of BELLA COLLINA.
Even though every bride (and vendor) hopes for perfect light and beautiful skies on their wedding day, the reality is sometimes it's going to rain. When we saw the forecast, the entire vendor team came together to see it as an opportunity to show just how beautiful, joyful, and exceptional a rainy wedding day can be. From embracing the elements and quickly rethinking layouts to carefully planned photography, we hope this editorial inspires couples to know that with the right team behind them a gorgeous wedding can be weather-proof."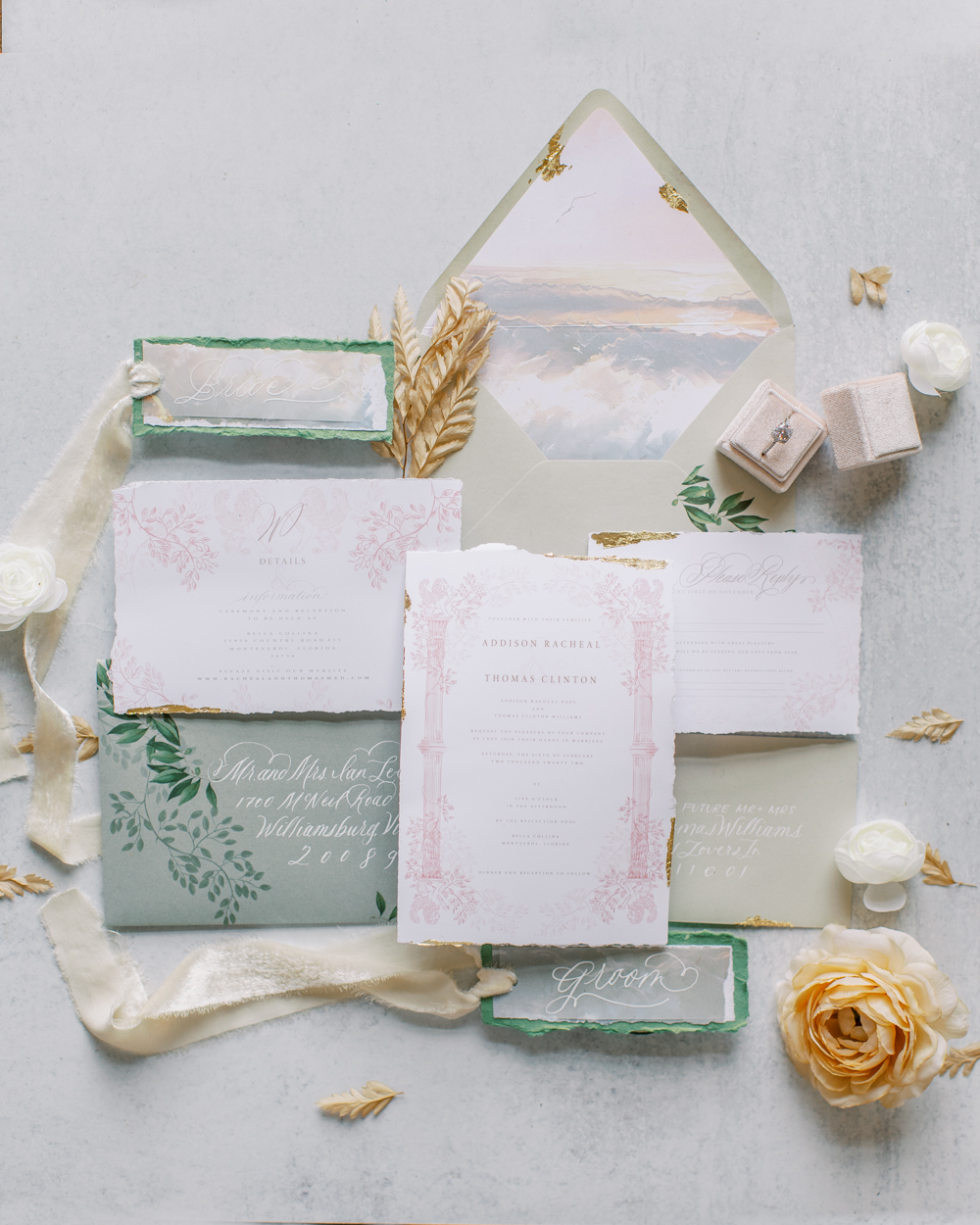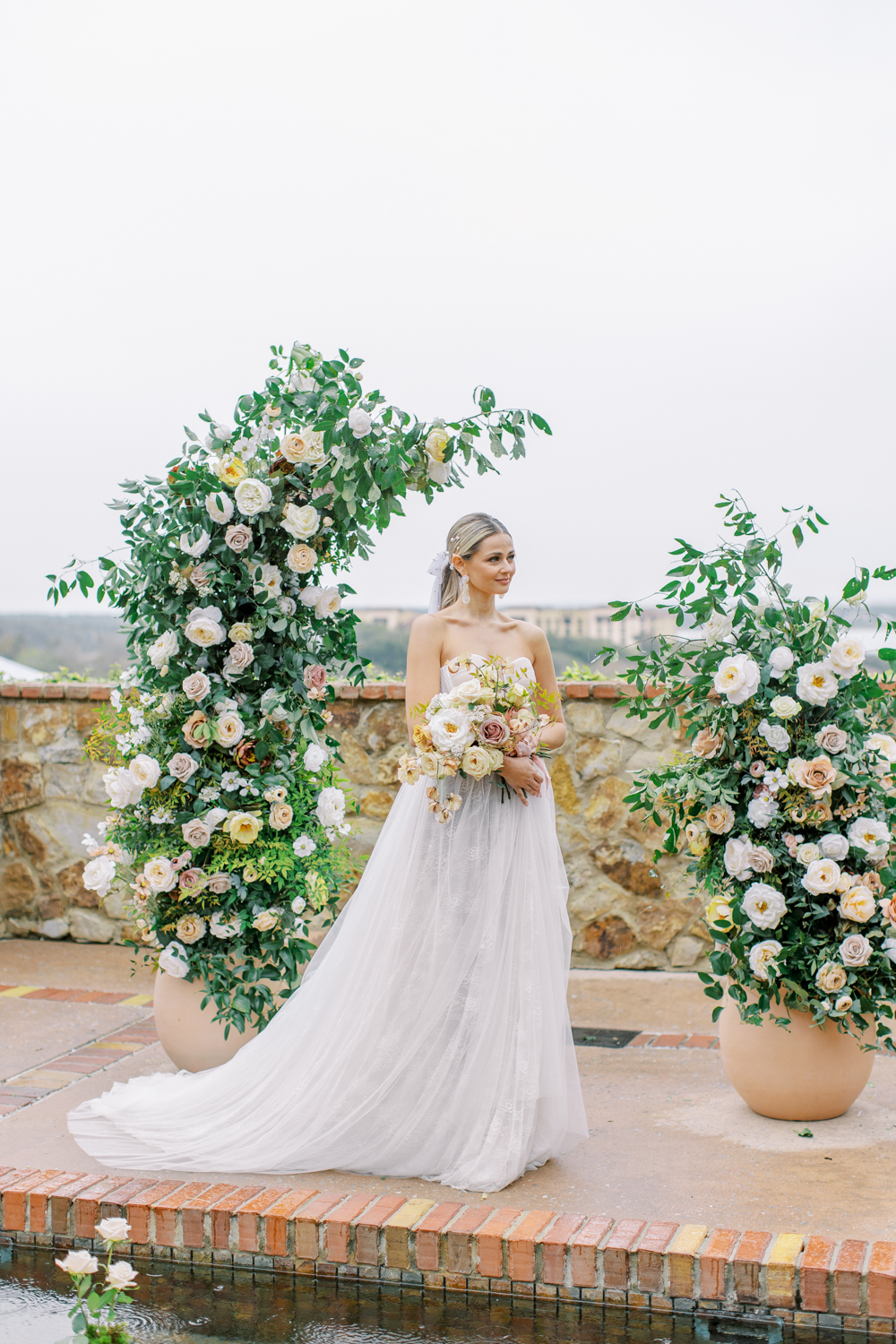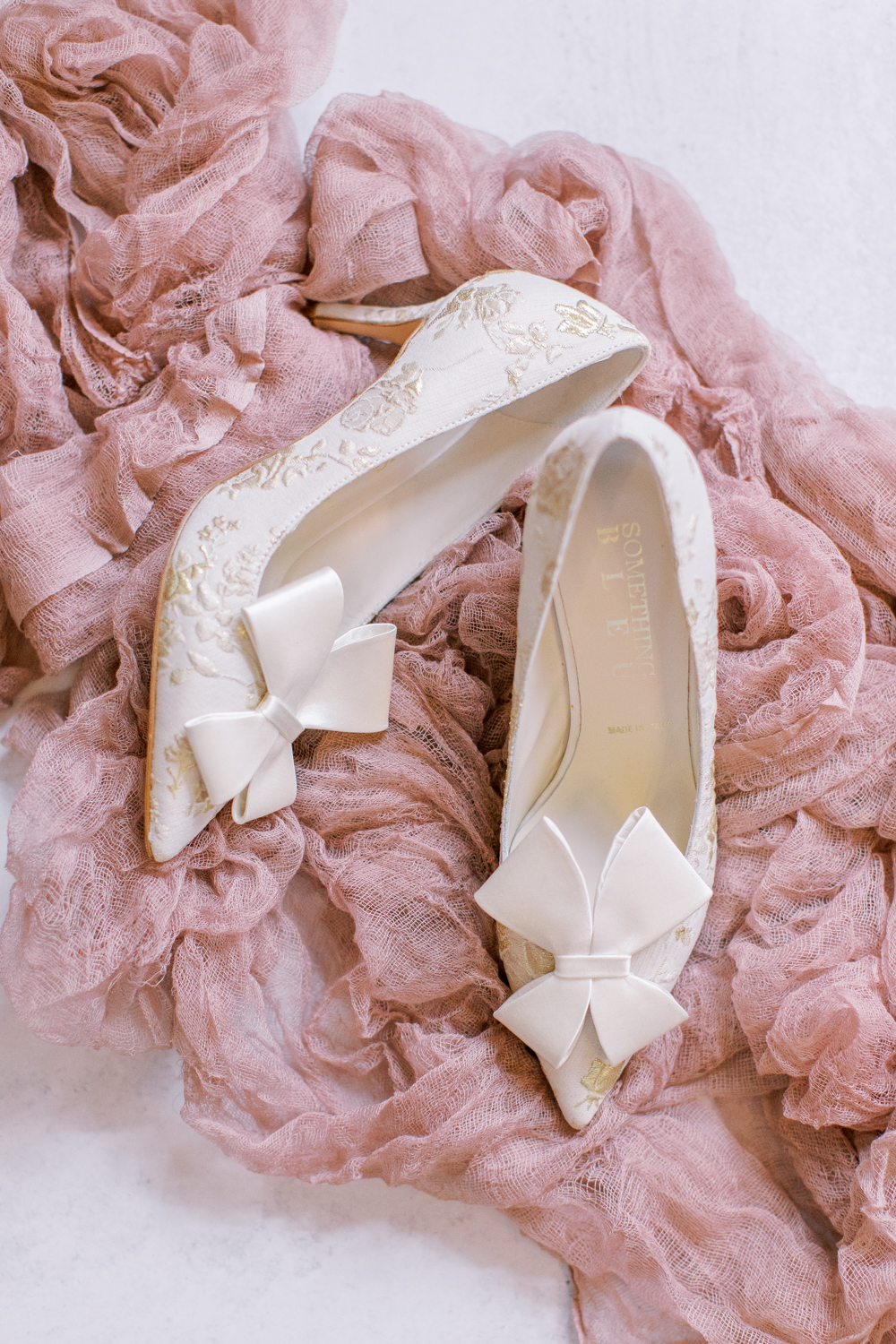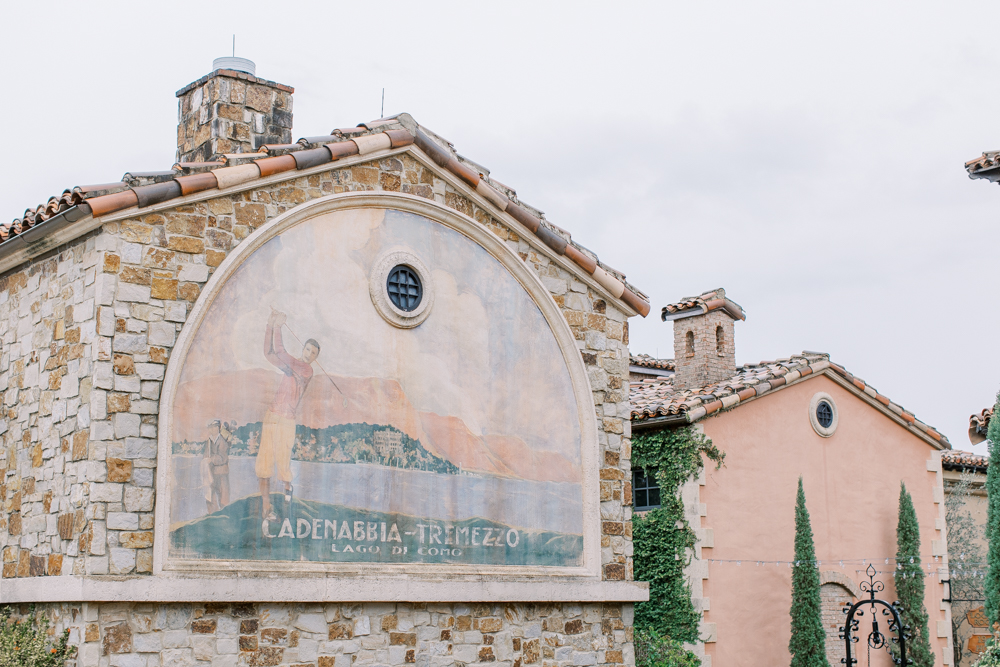 Thank you to Philadelphia wedding photographer KATIE TRAUFFER for sharing this beautiful shoot with us. Katie has a passion for telling your love story! With a background in literature and a keen eye for detail, her goal will always be to capture your most precious moments in a way that authentically tells your story for years to come. "I'm a natural light photographer who loves bringing out the gorgeous colour of life. My work is airy and bright while embracing vibrant hues and the natural beauty around us. The images we create will be natural, romantic, full of emotion, and most importantly a timeless celebration of your happiest days." See her portfolio to see more of her work.