This early spring wedding by Colorado Wedding Photographer SARAH PORTER brought out the perfect layers of elegance and effortlessness. With beautiful planning by REVEL & BLOOM the couple were able to walk through their day at ease and truly focused on each other. Their love and enjoyment of being together was infectious and inspiring. Sarah tells us, "As a veteran in the industry I wish that all couples could capture the same energy that Emily and Brad brought to their day. They were there to be in the moment and to enjoy celebrating their union of becoming one."
Held at THE MANOR HOUSE in Littleton, Colorado, the couple wanted their wedding to be timeless, classic and warm; an event that invited everyone in to celebrate in joy and love.
WHY DID YOU CHOOSE THIS LOCATION? Since we were doing this in a short amount of time, the venue choices were few, but we always had our eye on The Manor House. It suited the union of Texas and Colorado sides. My (emily) family has always had a deep affection for history and this roots of this house really drew in my family. The southern themes of the venue really helped create the vibe of being in Texas while also being a great canvas that didn't require too much extra decorating.
HOW DID YOU MEET? We met on a dating app in 2019. We both were at a breaking point of feeling like there weren't any interesting single people in our circles. Neither one of us were interested in finding a significant other at bars or anything, so this was a good way to find someone with shared values who was serious about looking for a lifelong love.
TELL US ABOUT YOUR PROPOSAL: I knew Brad was getting close to proposing; i am impossible to surprise. He had told me at work to bring my favourite dessert home- very suspicious. So i went to whole foods and bought their plain cheesecake and waiting for him. He comes through the door with an enormous box from Costco of food with filet mignon, champagne, wine, charcuterie supplies, pasta, shrimp cocktail, and roses. He set the food down, took off his hat, and kissed me. Then he got down on one knee and said the sweetest things asking me to be his wife. After i said yes i realised this ring was the most gorgeous ring i have ever seen in my life. He completely designed it himself. People do not believe me when i say it but he did. After gathering myself a few moments i looked over at the food i realised that he must have been going through the Costco aisles grabbing all the celebratory looking items because he was so excited. A few moments later brad confessed he had a whole proposal planned but once he held the ring in his hand, he couldn't take another hour without proposing. He proposed the same day.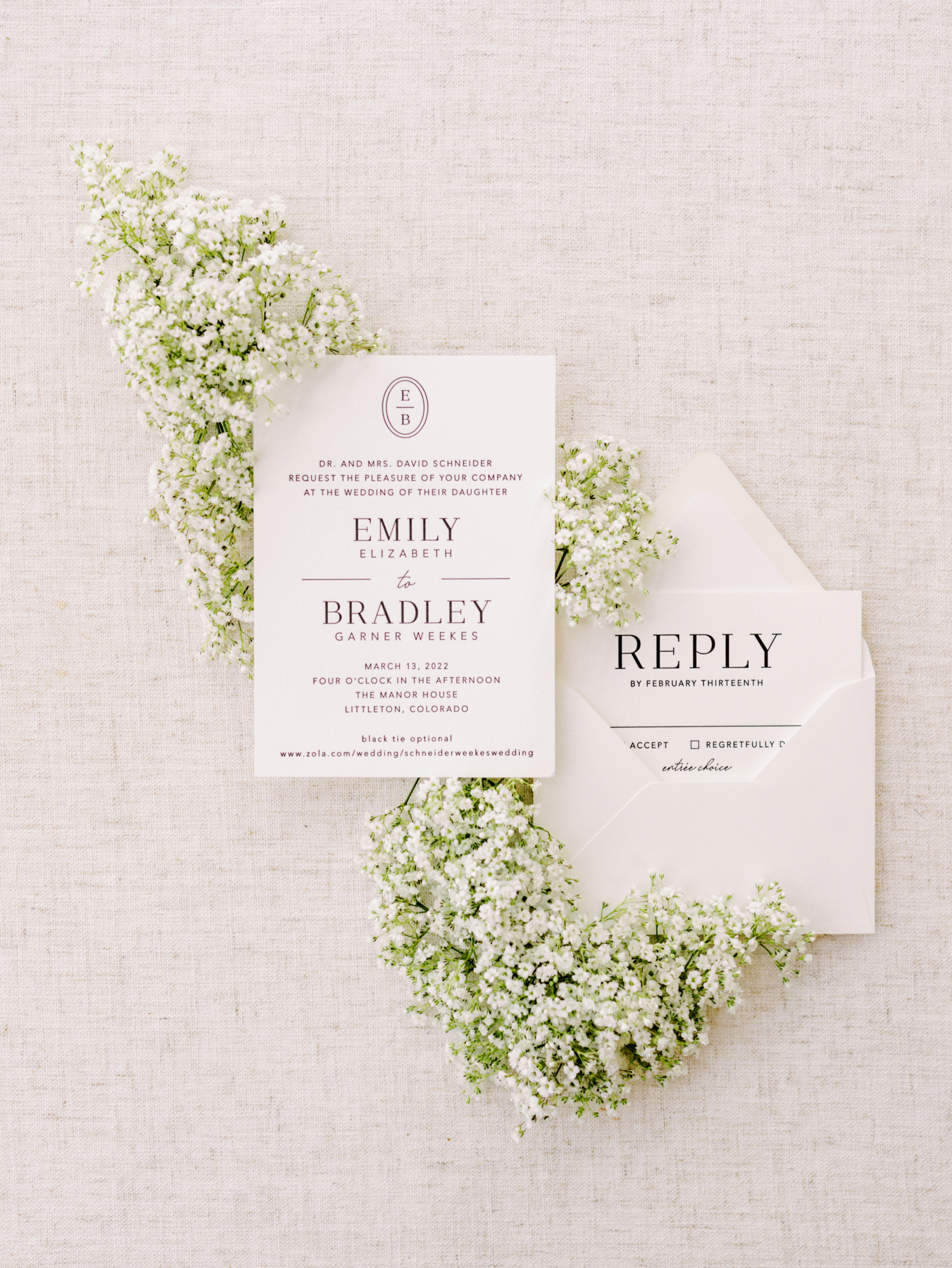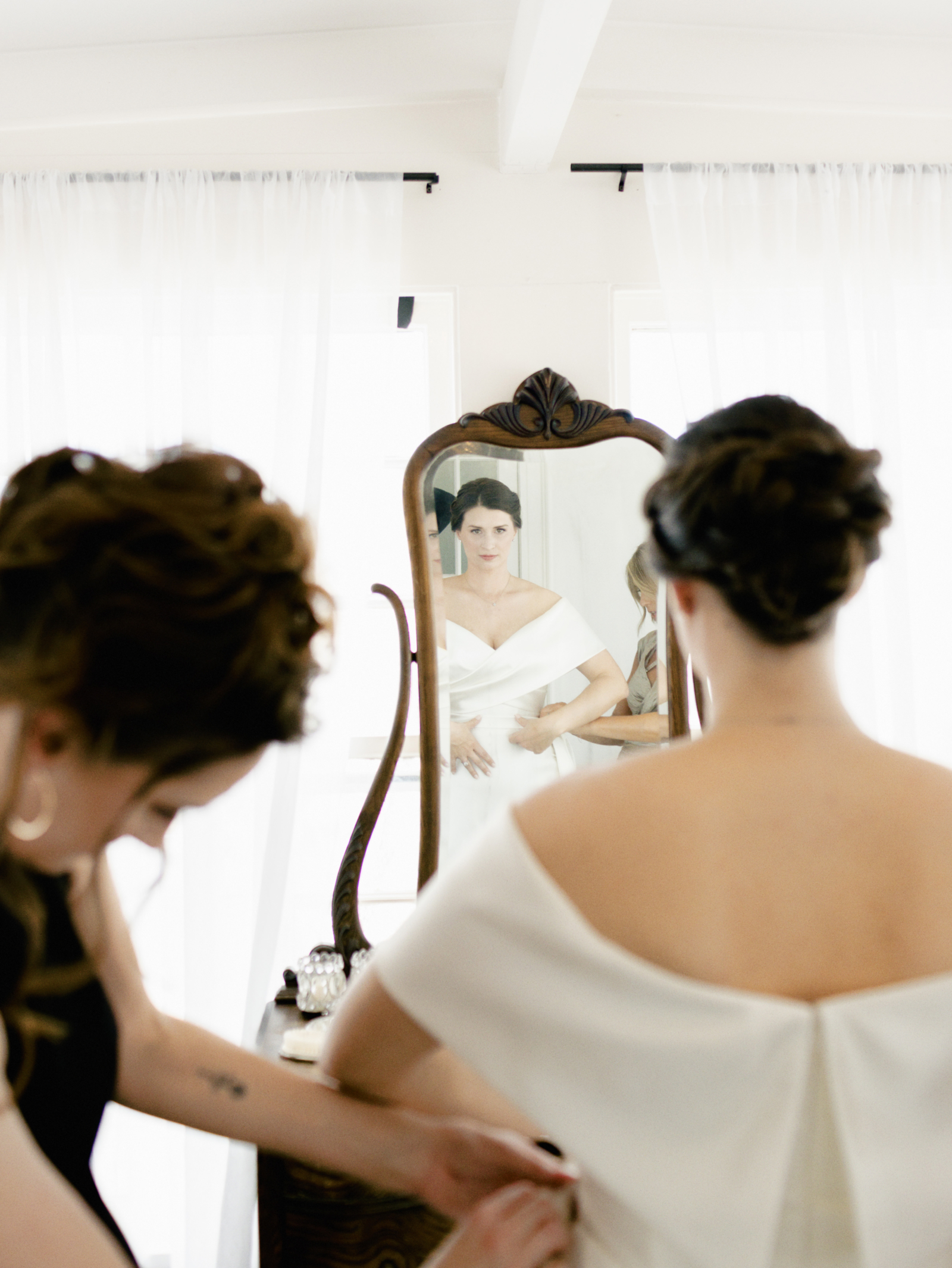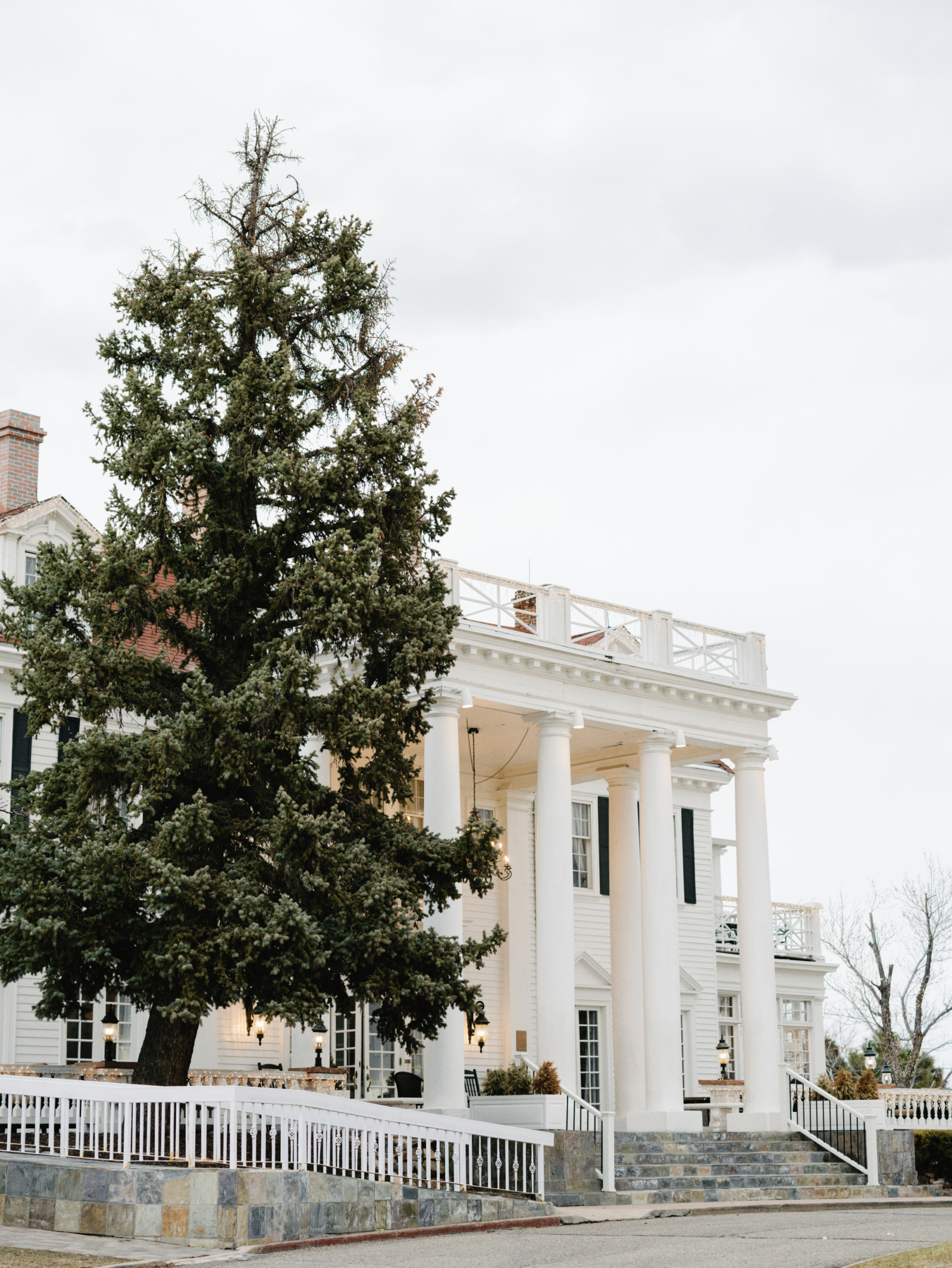 TELL US ABOUT FINDING YOUR WEDDING DRESS: My parents were in Dallas coincidentally to visit us just after he had proposed on a trip they had already planned a month prior. My mom and i just walked into a wedding dress shop in a ritzy area of Dallas but did not like the vibe and tried to think of other areas. I remembered a store from Denver and looked to see if they had a location here in Dallas. They did and happened to have an appointment that afternoon. We went to Anna Be bridal and had an excellent experience. The very first dress i tried on was the jess dress by Eva Lendel. It suited everything. The timeless classic with a small twist of the overskirt to provide a second look. I tried on a few others that i liked but once i went back to the jess dress, i completely had the bridal moment and teared up.
DESCRIBE YOUR WEDDING FLOWERS: Stunning, breathtaking! They were my dream flowers. Flowers were always a priority for me because i always have kept flowers and plants in my home. I cared more about flowers than i did about almost anything because they add so much to ambience. They bring textures, scents and have meanings to them. These felt like an english garden or something in a dream to me. They were traditional, timeless, classic varieties and yet were presented in modern styles. They were not distracting and yet when you looked around or took a moment to appreciate their beauty, it felt breathtaking.
FAVOURITE DETAIL OF THE DAY: It is so hard to choose. After everything the last couple of years, to get all these people together and be able to celebrate with such warmth and joy. Everything felt like the greatest gift. I think we just felt so honoured to be celebrated and to be able to bring everyone together in love.
WHAT ADVICE WOULD YOU GIVE OUT TO A COUPLE PLANNING THEIR WEDDING? The entire purpose of a wedding is to celebrate the meaning of marriage and the life to share afterwards. What does or does not happen on the day will not be the end of the world. It will all work out. And also! Do a private dance at the end. Elise, our wedding planner, suggested doing one while everyone got set up for out send off. It was a perfect way to take in the day. We danced to Chris Stapleton "more of you" . If you have anything that is important to you, you must make it known to the right people or it will not happen.
MOST MEMORABLE MOMENT? Oh gosh so many! Either our private dance, first look with my dad, at the altar, brad's dance with his mom, my dad's toast, getting ready with my mom and sister. The enormous Texas grooms cake!
WHAT ASPECT OF THE WEDDING WAS THE MOST IMPORTANT TO YOU BOTH? We really wanted to make sure that everyone felt welcome and included. We also really wanted to make sure it really was a joyful party! So much has been doom and gloom and separation. That is not who we are as a couple. We are inviting, welcoming and all about a party!
ANY OTHER DETAILS THAT HELP TELL THE STORY OF YOUR DAY? Everything about our day was about family and the combining of our two sides of the family. Even though we are in Texas and are very texan, we wanted to make sure no one felt left out. We absolutely could not have done anything without my mom or our incredible wedding planner Elise of REVEL & BLOOM. With nursing school starting so soon, we were in a time crunch to make this happen quickly.
TELL US A LITTLE ABOUT YOUR HONEYMOON: We are waiting until after i am done with school and after the world settles to travel. We kept attempting to book travel and then restrictions and requirements would change. Brad is so adventurous and wants to do something big so we will see what we get to do next year.
IS THERE ANYTHING YOU WOULD CHANGE OR DO DIFFERENTLY? I am so incredibly happy with my wedding! The photos and memories are incredible. I didn't really see my grandparents as much as i wanted but it was so hard to get around the room as the bride, i got stopped every two feet.
A huge thank you to Colorado Wedding Photographer SARAH PORTER for sharing this beautiful wedding with us. This fine art hybrid photographer is constantly inspired by the unspoken moments shared in the deep connection between two people completely immersed in love. "So much beauty exists in-between moments that I notice, unposed and vulnerable. These are the moments I would love to help you capture in your story. Every time I pick up a camera, it's an opportunity for connection. My process will revolutionise your perception of photography from fear to enjoyment. It is important that you experience the instances that leave you speechless and occasions that take your breath away on your wedding day." If you're looking for a Colorado wedding photographer you can see more of Sarah's work in our vendor guide.