Paige and Chris celebrated their wedding in the bride's hometown of Tucson, Arizona. Captured by Southern California Wedding photographer STEPH WAHLIG, the ceremony was nestled at the base of the Catalina Mountains while dinner and dancing took place under the stars and portofino lights on the Kiva Patio at LOEWS VENTANA CANYON RESORT. Overall, the design concept was a neutral, monochromatic palette with modern and clean lines. White, crisp linens with white and textured florals and copious amounts of candlelight set the mood for guests to dance the night away to the JJ's Band.
WHY DID YOU CHOOSE THIS LOCATION? I grew up in Tucson, AZ going to major events at Ventana Canyon with my best friend and her family. I remember going to Sunday tea as a little girl after they built the beautiful resort. It has always been a very special place in my heart and quickly became special to Christopher as he visited Tucson more and more and even more special when we moved back to Tucson.
HOW DID YOU MEET? We met playing beach volleyball in Hermosa Beach, CA. Christopher was riding his bike to the courts on the beach and my roommate at the time and I stopped him on the strand asking about volleyball, as we had just moved to the area and wanted to meet new friends. We then saw each other out on the strand a few days later and Christopher quickly jumped on the opportunity to plan our first date - surfing (which he was very good at and I was not so much)
TELL US ABOUT YOUR PROPOSAL: Oh my, this one instantly made me smile! We have always prioritised traveling. Before our engagement, we had traveled so many incredible places but our bucket list was endless! One place we both really wanted to go was the Maldives. When things began opening again after Covid, we planned the trip and made it happen! We traveled 30 something hours to get to the beautiful islands of the Maldives. Christopher did not wait and asked me to marry him that night! I did NOT see it coming because I knew if it was going to happen it wouldn't happen the first night with how exhausted we both were. He flew in a photographer to our resort from a nearby island, worked with the hotel to set up such a special place for him to ask and the rest was history! Most special day of my life, bedsides our wedding day, of course. Then we got to spend the next 10 days engaged and celebrate just the two of us until returning back to our family and friends!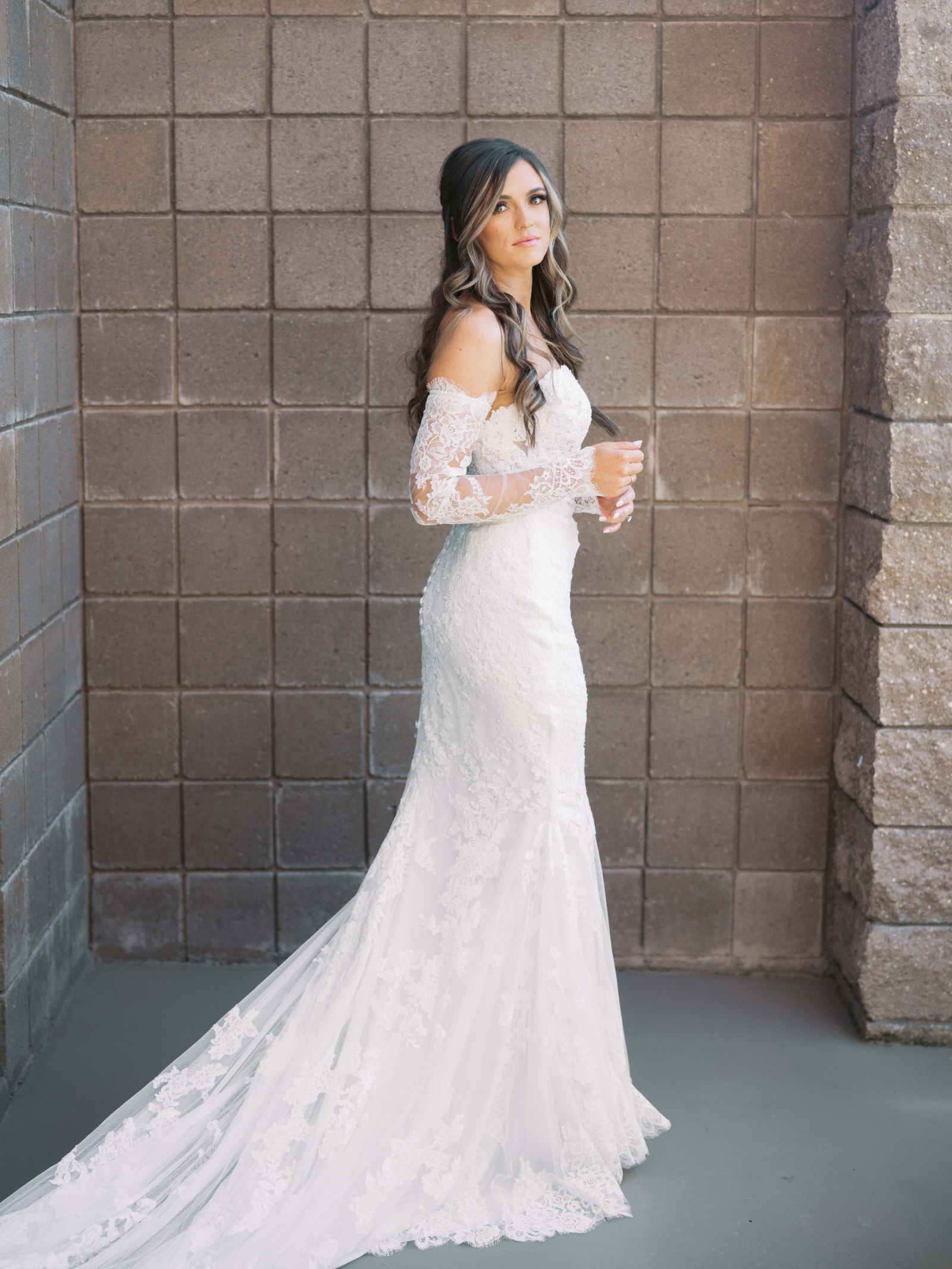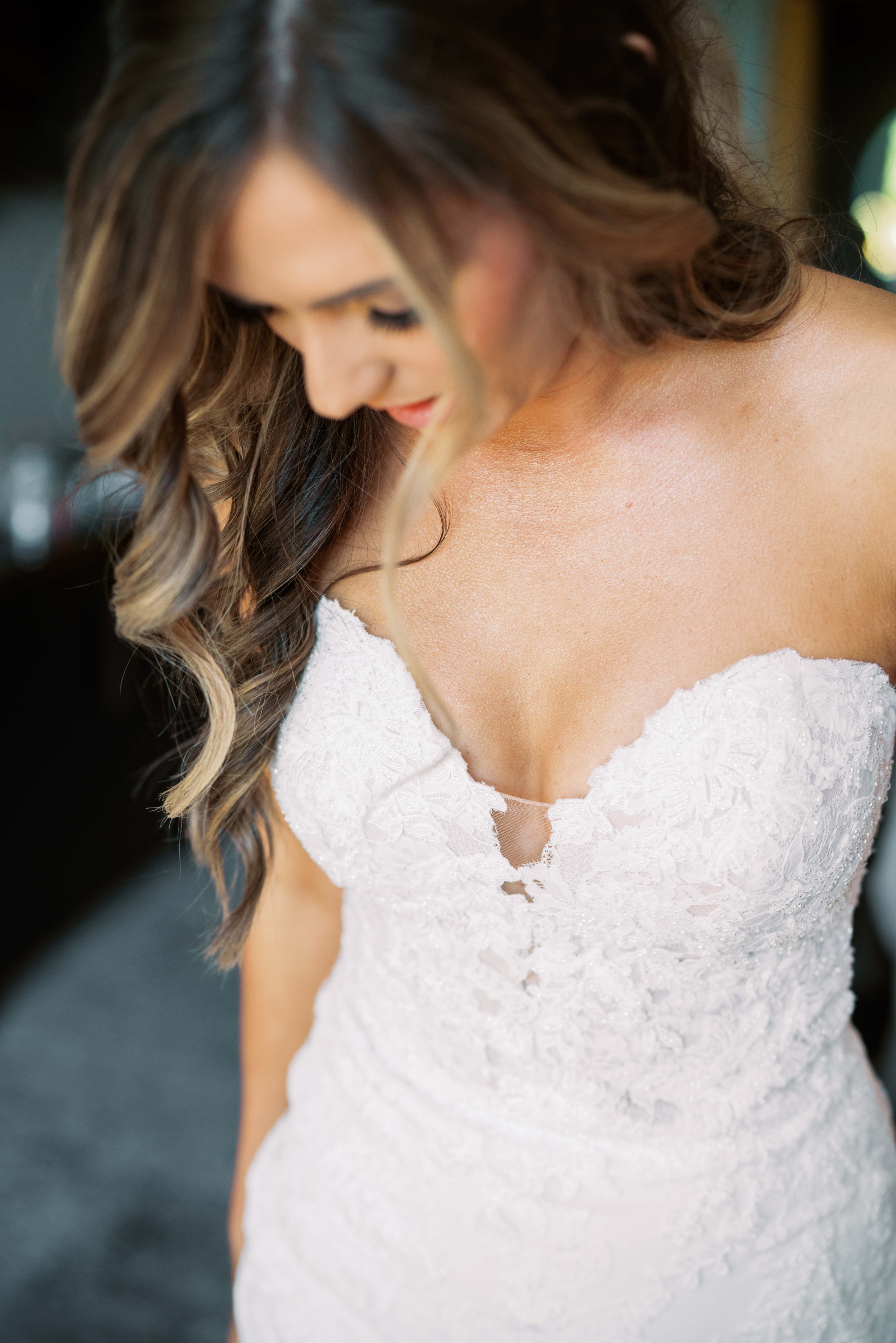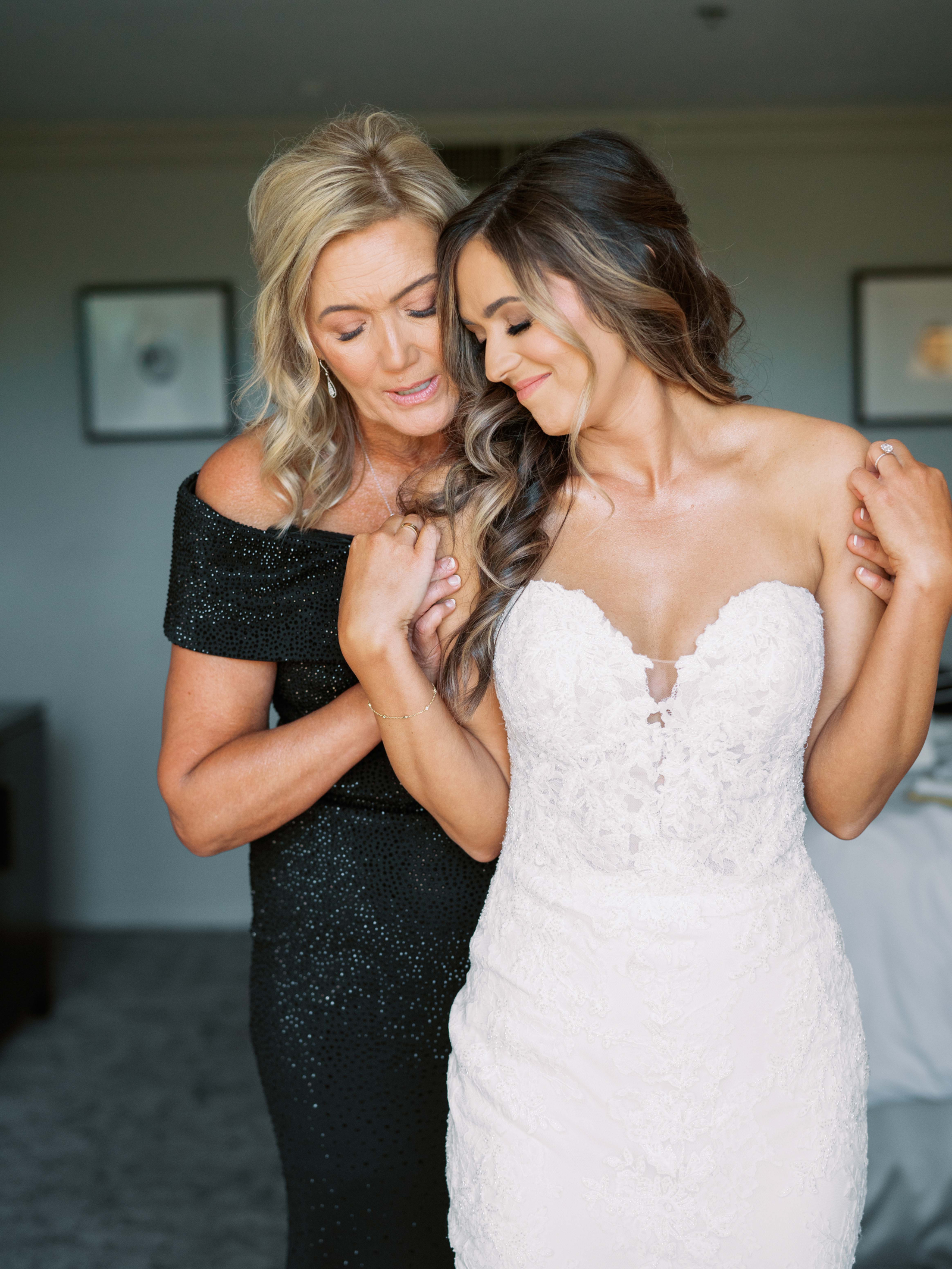 TELL US ABOUT FINDING YOUR WEDDING DRESS/ATTIRE: Christopher always knew he wanted to have a custom tuxedo made for our wedding day. Him being from North Carolina originally, he had a place we wanted to go and pick this out and wanted to surprise me! For me, finding the dress was such a fun weekend! My sister Haley, best friend Zara and I all flew in from different cities to meet my mom and my grandma in Phoenix. Two of my aunts were also able to be there with us as we had an all day hunt for the dress! It was so special watching the look on my grandmas face when we found the one but just having her there, at the age of 81, is something I will remember forever! I ended up finding my dress Schaffer's Bridal in Scottsdale, AZ from the brand PRONOVIAS. I knew I wanted lace and possibly strapless but took everyones advice on trying on ALL the different types of dresses to make sure! I found the perfect dress and really wanted sleeves, which the dress did not have. I worked with Sadie at Couturier in Scottsdale, AZ to create my dream sleeves! I was so happy that I found the dress on day one and could just spend time with some of my absolute favourite women the rest of the weekend - trying on a lot of dresses is no joke!
DID YOU HAVE ANY DIY ELEMENTS? We had a very special gift made for both of our parents and I also had one made for Christopher to display on our wedding day. After we got engaged, my best friend had a drawing done of us that has been framed on our house ever since. We loved it so much that we even used it for our save the date! Our parents have both been married for 35 years so I came up with the idea and surprise for Christopher to have them drawn from their wedding and us drawn on our wedding day. This was difficult because I had to convince Christopher to send me a picture of him wearing his tux and I didn't have any photos of what my custom sleeves would look like. Thanks to the amazing Caroline Haines, she was able to take two separate photos, one of me wearing my dress and an explanation of the sleeves and create a drawing of us to display! The drawings were done by Caroline Haines Creative out of Phoenix, Arizona and are so incredibly special to us. All 3 drawings were displayed side by side at our cocktail hour and reception.
FAVOURITE DETAIL OF THE DAY: Cheesy but seeing Christopher when I turned to walk down the aisle was the most special moment I could have ever imagined. And the moment right after we walked back down the aisle together and got a moment just the two of us to talk! Although, there are SO many special moments/details from the day. Getting ready in the morning with my best friends, mom, mother-in-law and grandmother was the most fun, relaxing and special morning. We kept the morning an open door for anyone to stop by so I got to see my aunts and cousins too! I got dressed with my mother by my side and did a mini first look with my girls - the look on my sister, Haley's face will always be something I remember. And just seeing all the girls look so beautiful and feel so beautiful made my whole morning! We hired Gadabout, one of my very good friends from high school's family business, for our hair and makeup and to have her there with us in the morning to remind me to take in every moment was another piece that made the morning so special! I also did a first look with my Father, who is one of my best friends and biggest heroes and this was more special than words could ever explain. After our first look, I turned around and my brother was right there with tears in his eyes, as we got to do a first look, as well. I had my whole family and grandma there to watch and be there for this special moment. Another one of my favourite moments was watching Christopher and his mom dance. My mother-in-law is so extremely special to me and standing with his sisters, who I love so much, to watch that moment will forever be one of my favourites. Lastly, just having all of our loved ones around us from all aspects of our lives… nothing will ever compare! As for Christopher, I think he would add that his groomsman's band, who traveling from San Diego, planning on the Rehearsal Dinner night was one of his favourite parts! It got the weekend started, that's for sure!
WHAT ADVICE WOULD YOU GIVE OUT TO A COUPLE PLANNING THEIR WEDDING? Start the weekend on Thursday before! We had an out-of-town guest welcome party at my parents Ranch the Thursday before and it was so special to have this more intimate time with people who traveled near and far to come to our special weekend. We both agreed this is one of the best things we planned because we felt like we got more quality time starting early. We had a Sonoran hot dog cart, tacos, margaritas (of course) and a country singer to come and kick the weekend off!
MOST MEMORABLE MOMENT? Another memorable moment was having live music at our ceremony. We knew we wanted it to feel like an outdoor church ceremony for our loved ones in attendance and we were told this is exactly what it felt like! We had two incredible singers from UCity Church in Tucson from the ministry team sing some of our favourite songs - including worship songs that we both love. Christopher walked down from stairs above the ceremony site and this was so special to watch back with the live music - even thinking about it has me in my feels! I cant tell you how many times I have rewatched the video of him walking down to the altar to greet our Pastor, Mark, with his groomsmen following him.
WHAT ASPECT OF THE WEDDING WAS THE MOST IMPORTANT TO YOU BOTH? Having all those we love so dearly around us, in good health there for our special weekend. This alone meant EVERYTHING to us. We have had a tough year with family members health and to have both of our parents, all of our siblings, my grandparents, aunts, uncles and so many loved ones was definitely what mattered most, especially though the last year. Of course we were missing a few of our favourite people as not everyone could attend but we felt the love from near and afar!
ANY OTHER DETAILS THAT HELP TELL THE STORY OF YOUR DAY? Something that was so special to me was finding vendors who shared our same faith! This wasn't intentional at first but began happening and we quickly realised how much more special it became!
TELL US A LITTLE ABOUT YOUR HONEYMOON: Italy! Christopher has traveled just about everywhere to ski with his father but had never been to Europe, in general! I had been to Italy about 10 years ago and knew it was the perfect romantic honeymoon spot. One of my best friends is a travel agent and she planned our entire honeymoon and it was nothing short of incredible! Planning was all done by Julia Capanna with Altour.
IS THERE ANYTHING YOU WOULD CHANGE OR DO DIFFERENTLY? Nothing! Just remember to take in every moment, it goes by so fast, don't sweat the small things- my dad constantly reminded me throughout the wedding process- "It is about you, God and Christopher- all the other little things don't really matter. Don't let the planning process take away from that." And that is the best advice I could give to anyone else!
A huge thank you to Southern California Wedding photographer STEPH WAHLIG for sharing this beautiful shoot with us. Steph is a valued member of our Vendor Collective specialising in destination and local Arizona weddings. With a huge love for film, Steph loves wedding photography that doesn't feel forced but more in the moment. "I love colour, sunny images and photograph mostly in Arizona and California. My job is always to give you the best possible photography but to provide you with moments that show who you are and to capture who you are. Because of this I tend to only shoot a few weddings a year because I want to be able to truly get to know my clients." Check out more of her portfolio here.