Despite both being 'picky' about design, Tania & Ferdi agreed on a clean, natural and minimalist look for their wedding day, Captured by Indonesian wedding photographer GAILLARD MATHIEU, the couple wanted a down to earth, casual, backyard style wedding, where all their guests could simply have fun. However, in Indonesia, it is very common to have hundreds (or even thousands of guests), so they needed a huge "backyard" to accommodate the guests. Their venue PINE HILL is also naturally beautiful, so they could afford to keep things simple.
TELL US ABOUT YOUR PROPOSAL: It was on his birthday dinner during our trip to Japan in front of some of our friends. He printed some pictures of our previous trips and we took time to recall each of those moments. It was such an unforgettable day: our flight was delayed for hours and finally got cancelled the day before, but we finally managed to buy a new ticket and departed on that day, just barely had the time to check in, then rushed to the dinner because we already reserved the place and invited our friends.
TELL US ABOUT FINDING YOUR WEDDING DRESS: It was a custom-made dress by Sapto Djojokartiko. I've been a fan of his for some time and often worn his dresses to parties and special occasions. I told him I wanted different looks for the holy matrimony (with heels) and the dinner (with sneakers), and it also has to be something that I can somehow wear again after the wedding. He designed this dress with 3 interchangeable elements with lace and embroidery details. It was amazing, I have worn the outer robe again plenty of times.
DESCRIBE YOUR WEDDING FLOWERS: I actually am afraid of flowers. I just requested something beautiful but not over the top, and mentioned my colour theme, green, white, grey and beige, then the decorator took care of it.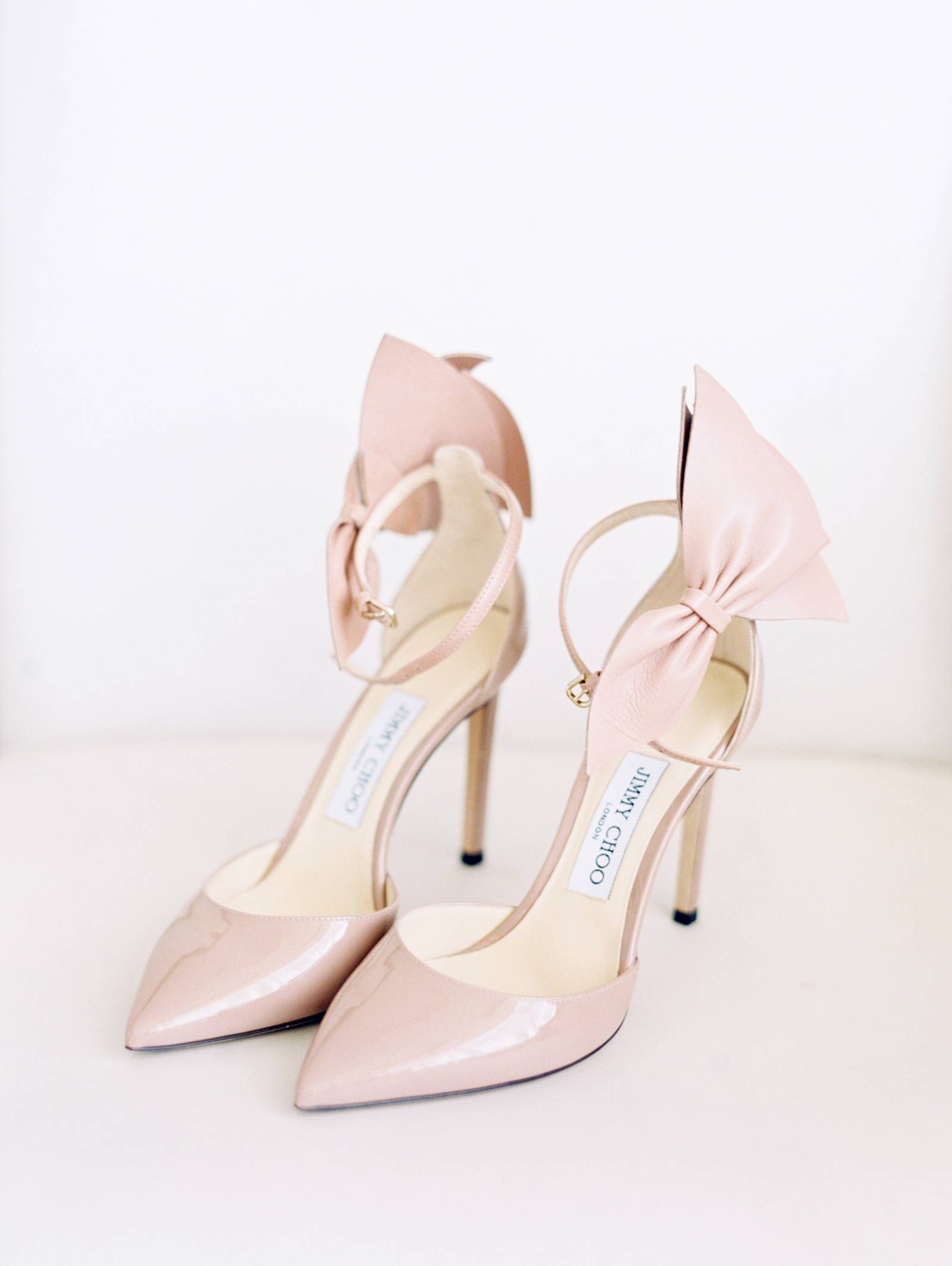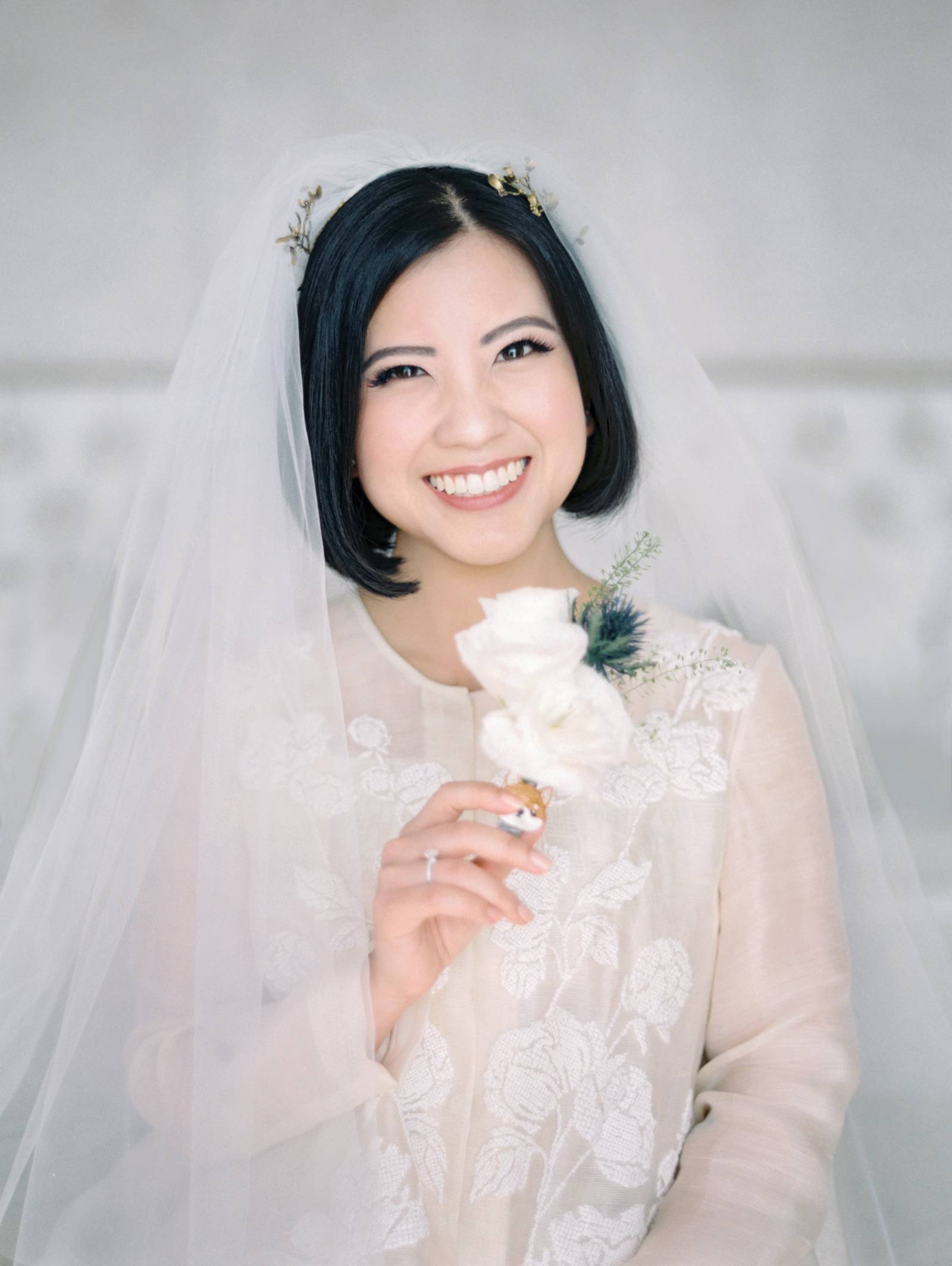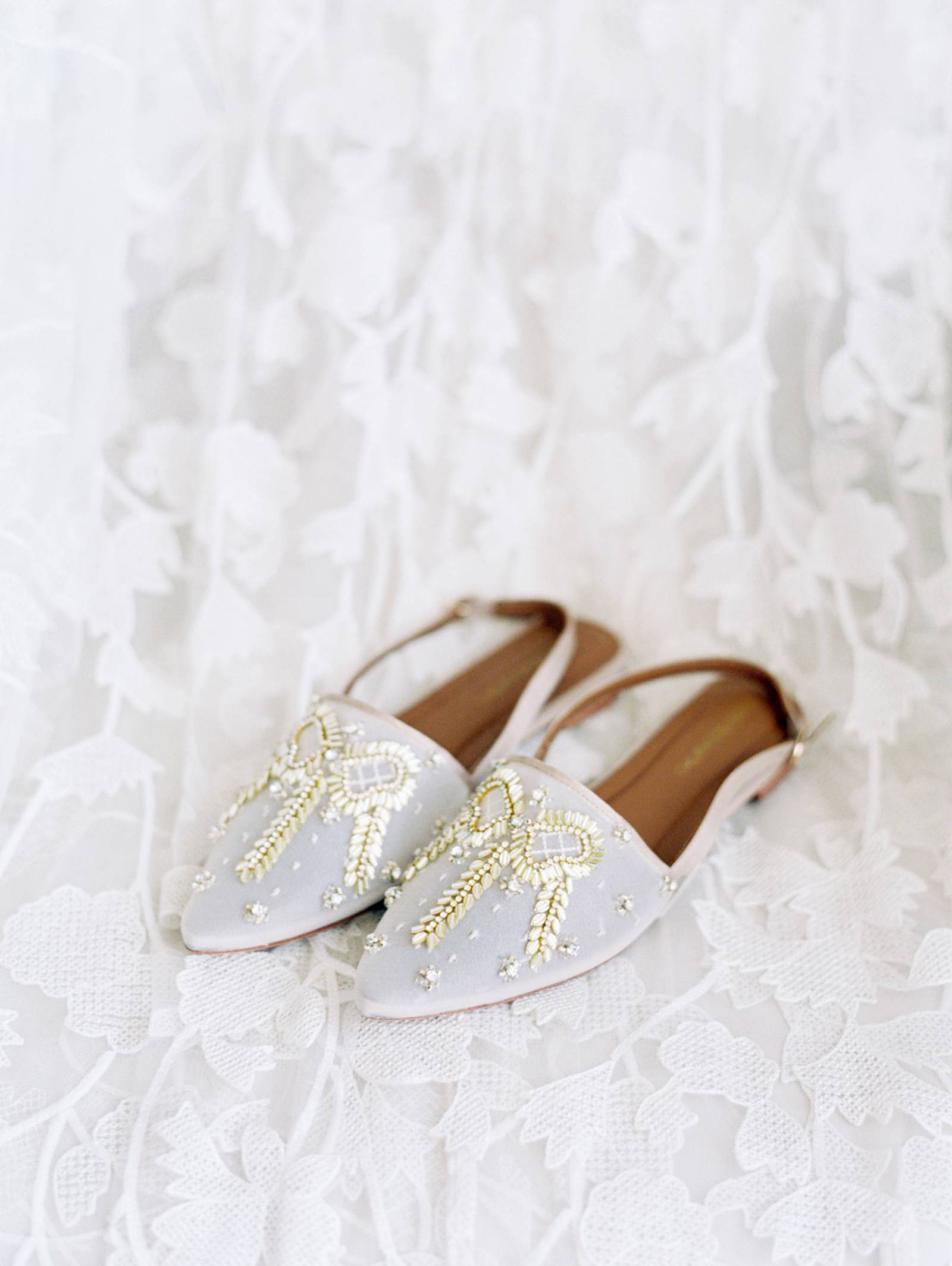 FAVOURITE DETAIL OF THE DAY: All! But if we have to choose: the game booths. For the cocktail, around sunset, before the dinner, we set up entertainment booths: Tarot reader, portrait illustration, photo booth, coffee & beer, old school video games and acoustic band performance. When we saw our guests having fun, we were really happy. We both believe that a wedding is not only about us but also about the guests.
WHAT ADVICE WOULD YOU GIVE OUT TO A COUPLE PLANNING THEIR WEDDING? Enjoy the process, don't just follow the trend, plan something that is truly you. If you as a couple have different thoughts, compromise. It is an important day, but it is not more important than the whole marriage itself.
MOST MEMORABLE MOMENT? The wedding entrance. We chose Kodaline's The One. The acoustic band played the first part, followed by orchestra. It was getting dark, and we gave the guests handheld fireworks. They made beautiful background for our entrance photos, and the guests enjoyed playing with them!
WHAT ASPECT OF THE WEDDING WAS THE MOST IMPORTANT TO YOU BOTH? Deciding the concept and designing the whole event accordingly. Making sure that we and the guests enjoyed that day as much as we all can.
TELL US A LITTLE ABOUT YOUR HONEYMOON: We went to Bali, together with our friends who visited from abroad. We have traveled together a lot and we will have plenty of time for the two of us anyway, so we don't really take honeymoon seriously.
A huge thank you to Indonesian wedding photographer GAILLARD MATHIEU for sharing this beautiful wedding with us! Gaillard is a valued member of our vendor guide. Passionate about fine art his signature style showcases his vast arrays of vision and he is one of the rare modern photographers who mostly uses analog cameras, ranging from 35mm to large format. His unobtrusive approach and natural ability to capture decisive moments allows him to produce honest yet timeless memoirs. See more of his portfolio here.