Wanting an 'urban' vibe for their wedding, Amanda & Brett's wedding at VAST - a contemporary space in the heart of Oklahoma City - was modern, elegant and timeless. Captured by Arkansas wedding photographer ERIN WILSON the couple worked with planner AISLE BE WITH YOU WEDDINGS to create a coastal inspired luxurious feel to their day. Being on the 50th floor of the Devon Tower, they celebrated whilst overlooking all of Oklahoma City.

HOW DID YOU MEET? It all began in Chicago on August 16, 2014 at Untitled Supper Club and it was pure happenstance. Amanda: When I met Brett, I was immediately drawn to his friendly nature, smile and infectious energy (his rugged good looks and the fact that he was the only guy in the room wearing cowboy boots helped, too!). Brett: I was immediately awestruck when I first laid eyes on Amanda and knew she was someone special. Her smile lit the room up! After an evening of drinks and dancing, we parted ways. Before heading to the airport the next day, we met for brunch and that is where our friendship really took off. Fast forward to June of 2019, we began dating long distance. Many airline miles later, Brett proposed to Amanda on September 4, 2020 on the beach in Destin, FL and here we are! We can't wait to celebrate our wedding day with you!
TELL US ABOUT YOUR PROPOSAL: Brett planned a surprise proposal and engagement photo shoot on the beach in Destin, Florida!

TELL US ABOUT FINDING YOUR WEDDING DRESS: My wedding dress was a custom design by Colby John. He and I sat down to discuss what I was looking for at which point he drew it out and had it made for me.

DESCRIBE YOUR WEDDING FLOWERS: All of the bouquets and boutonnieres were white flowers as my florist and I were looking to do something minimalistic, modern and elegant. The centerpieces were pampas grass.

FAVOURITE DETAIL OF THE DAY: The amazing centerpieces on each table! Our florist brought the fresh pampas grass in from a farm in Florida and created something beyond our wildest imagination. They were stunning to see in person when we had a surprise private tour of the room before our guests arrived after the wedding.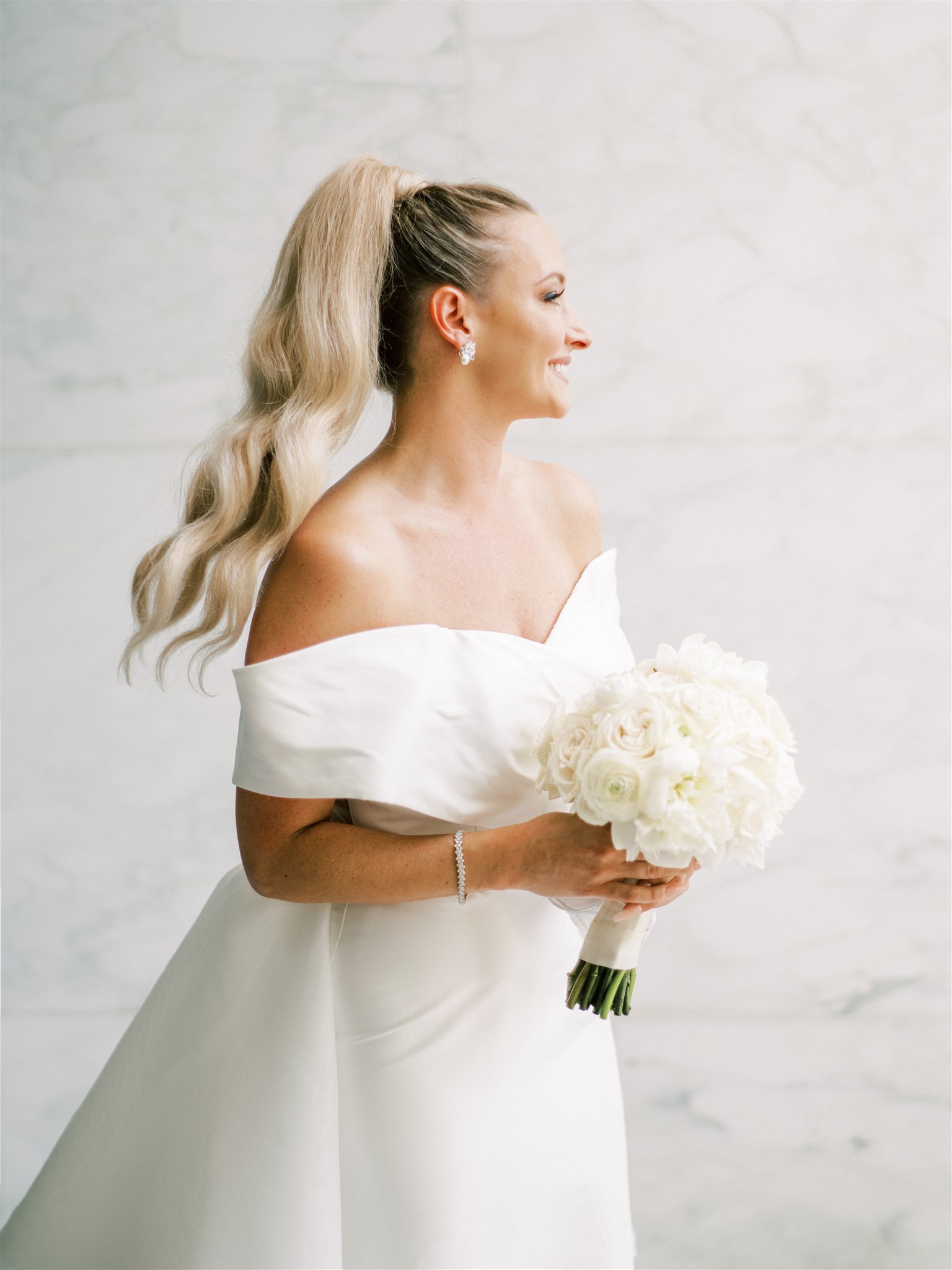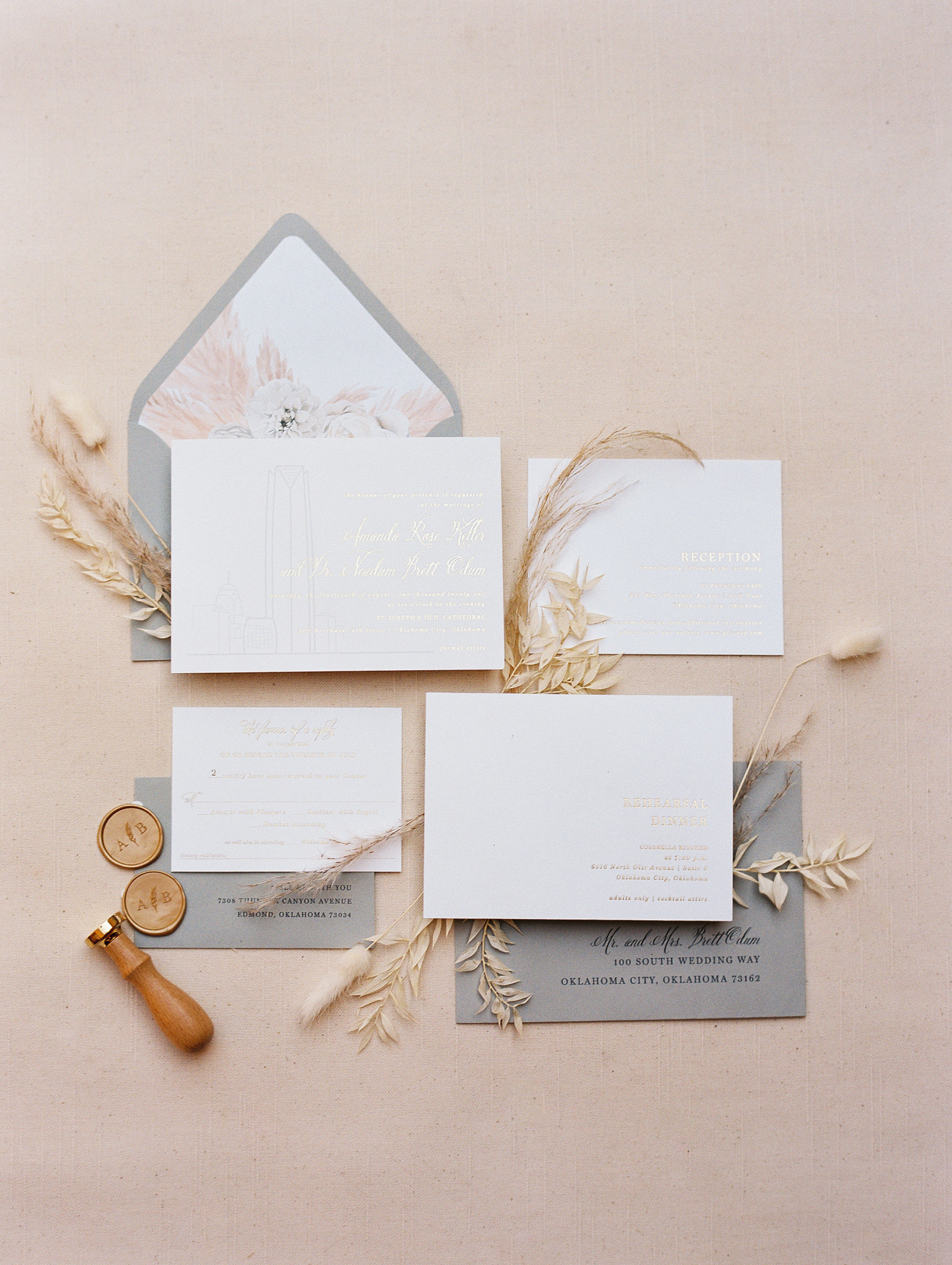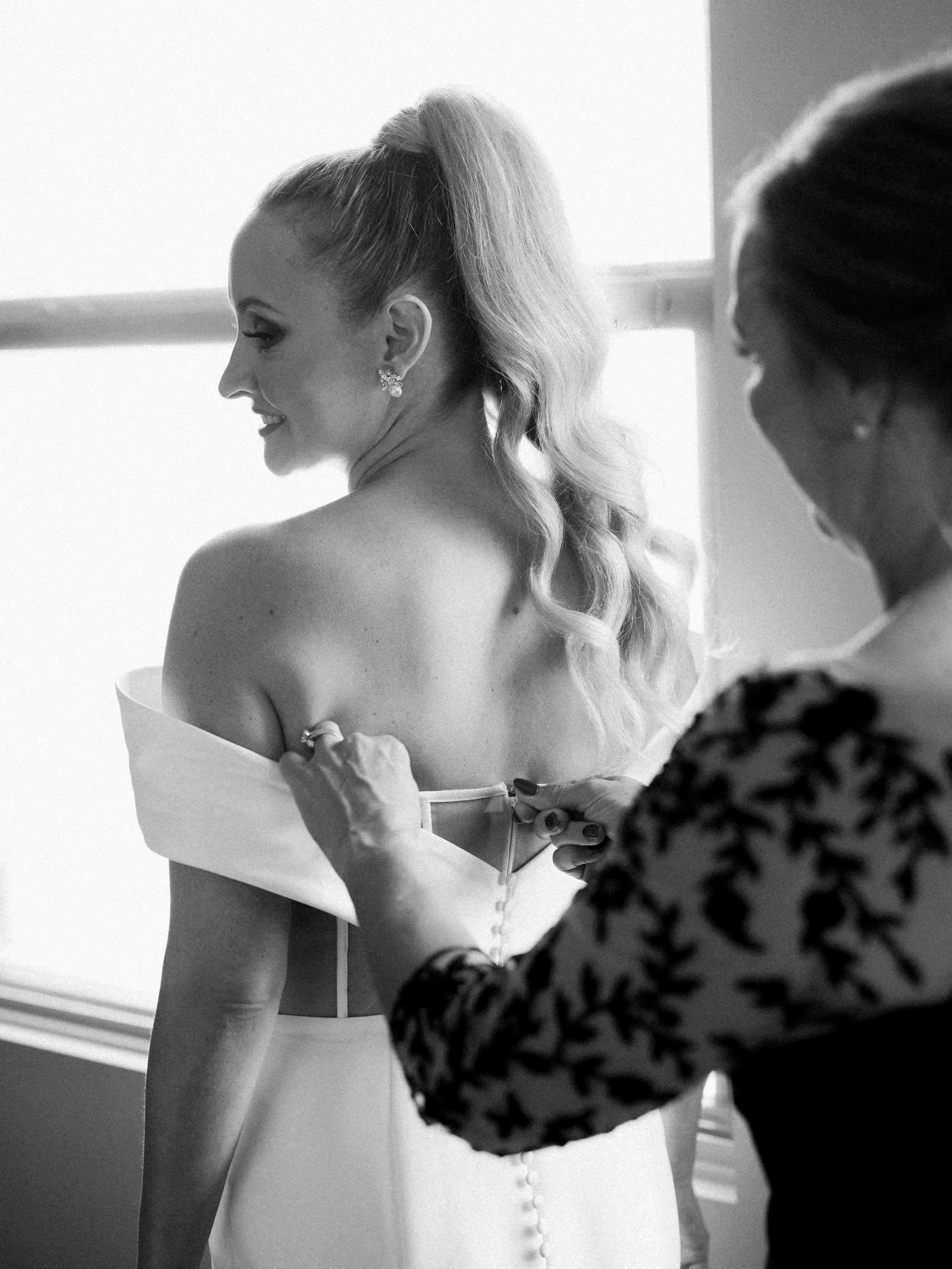 WHAT ADVICE WOULD YOU GIVE OUT TO A COUPLE PLANNING THEIR WEDDING? Hire a professional planner!

MOST MEMORABLE MOMENT? It's hard to pick one! Seeing each other for the first time was special to both of us!

WHAT ASPECT OF THE WEDDING WAS THE MOST IMPORTANT TO YOU AND YOUR PARTNER? Having all of our favourite people together in one room.

ANY OTHER DETAILS THAT HELP TELL THE STORY OF YOUR DAY? The pictures tell the story!

TELL US A LITTLE ABOUT YOUR HONEYMOON: We went to Grenada for a romantic week. We enjoyed the beaches with the crystal clear water, explored the island and dove into the local, vibrant culture.

IS THERE ANYTHING YOU WOULD CHANGE OR DO DIFFERENTLY? Elope! ;)
A huge thanks to Arkansas wedding photographer ERIN WILSON for sharing this beautiful wedding with us. Erin is known for her dreamy wedding photography and loves to serve others by encouraging their creative sides, reminding them how beautiful they are and being as positive and calm in wild situations. "I am extremely passionate about people, art and love. I photograph weddings on film and digital and very inspired by timeliness images that have a little artful vibe." You can see more of Erin's portfolio in our VENDOR GUIDE and you may also want to check out this Stunning Italian garden wedding inspiration.