For couples wondering why they should choose a destination elopement in Tuscany, Tuscany wedding photographers LES ANAGNOU are here to tell us that there are plenty of good reasons. "First of all, Italy is one of the most romantic places in the whole world. Tuscany is particularly magic, thanks to its history and incredible natural views, making it one of the most romantic places to tie the knot. The most beautiful part of any wedding is when two people commit to love each other for life. So why make it about anything else? That's exactly how Brittany and Evan felt when they decided to have a minimony in the stunning Tuscan Countryside of Northern Italy along with their nearest and dearest people - and we were there to capture all the magic!
The couple exchanged their vows in the most romantic ceremony in a historic stone villa, while the sun illuminated everything. Brittany and Evans picked Italy because they wanted a beautiful scenic location with history and charm, and it was the perfect destination for the celebration of their relationship with an intimate ceremony out of a Mediterranean fairytale. For their venue, they wanted a scenic villa in Florence with a beautiful view and outdoor ceremony options. The couple went for simplicity and charm, choosing olive branches and organic touches for the decor - perfect to highlight the authentic Italian personality of their wedding day. The villa they chose was so quaint - its romantic charm and rich history made everyone feel so warm and lovely. To add to the romantic backdrop Brittany and Evans hired a quartet to play our favourite music for the ceremony.
Evan and Brittany's wedding was so beautiful and our realistic but romantic style of photography highlights such an organic experience, focussing on the beauty and uniqueness of their couple id. Brittany was a vision in a minimal yet so fashionable and refined wedding dress and Evans chose a debonair tuxedo - needless to say together looked like film stars. Our favourite part? The getting-ready outfits of the groom squad with Gucci loafers and bathrobes and the charming bridesmaid dresses!"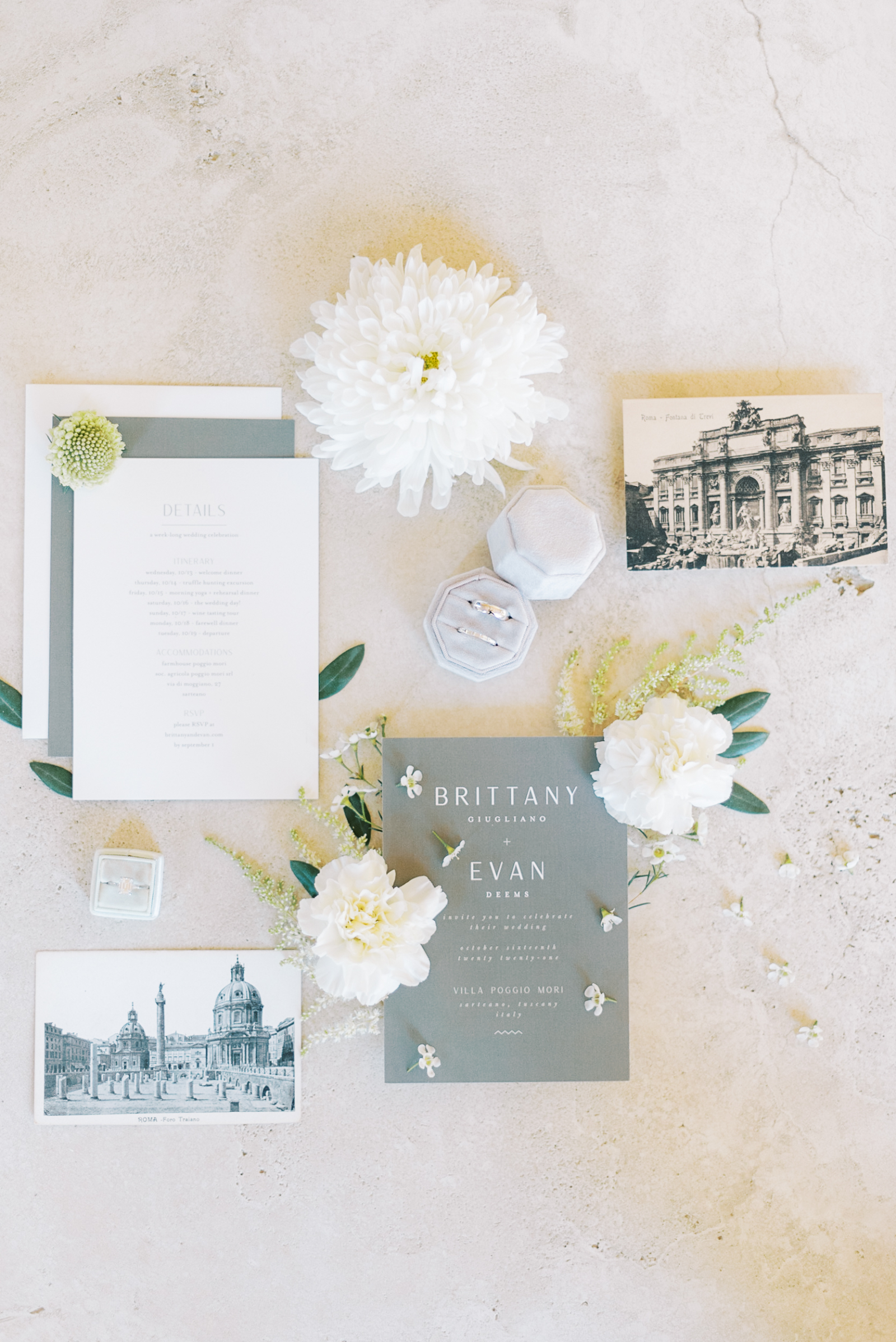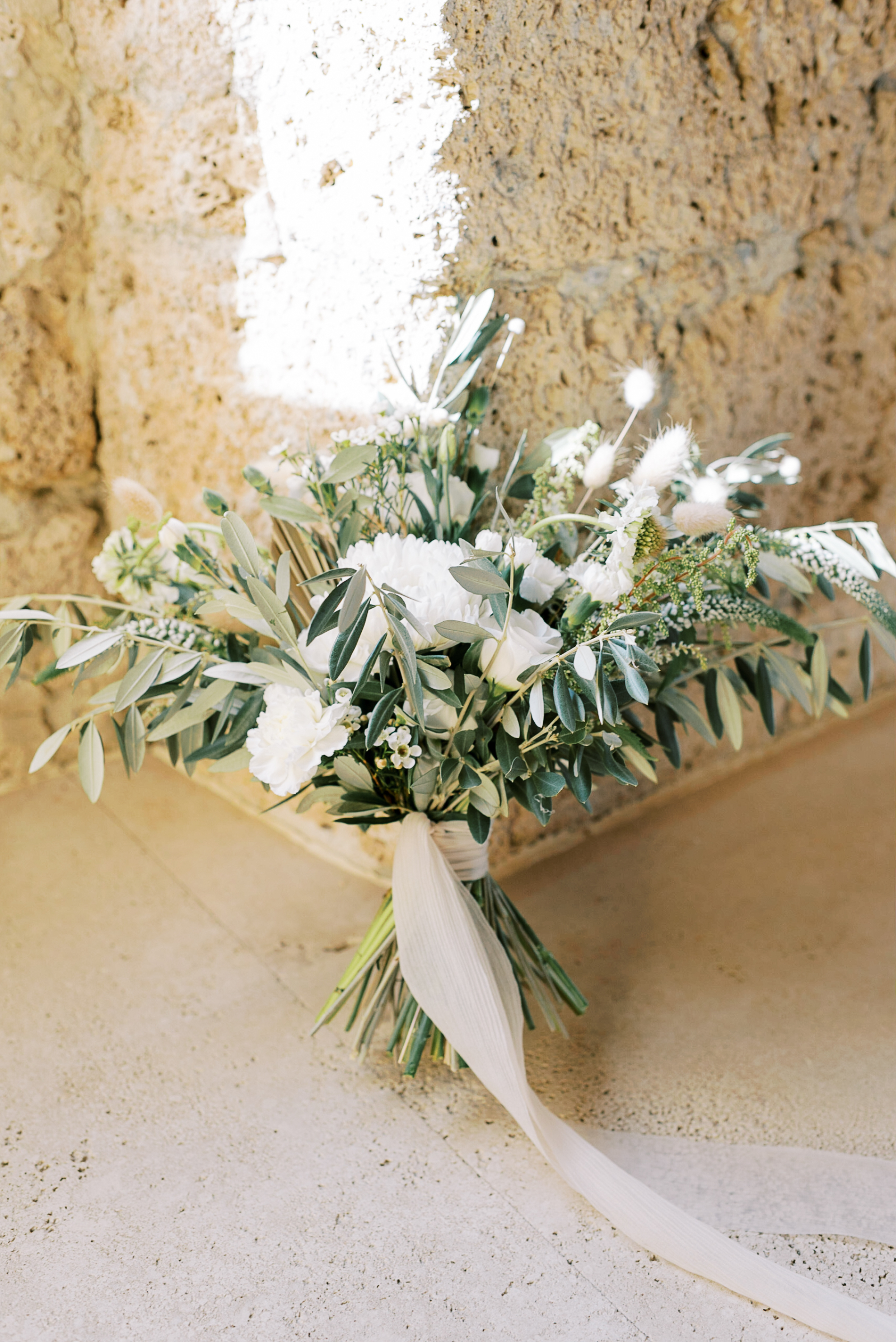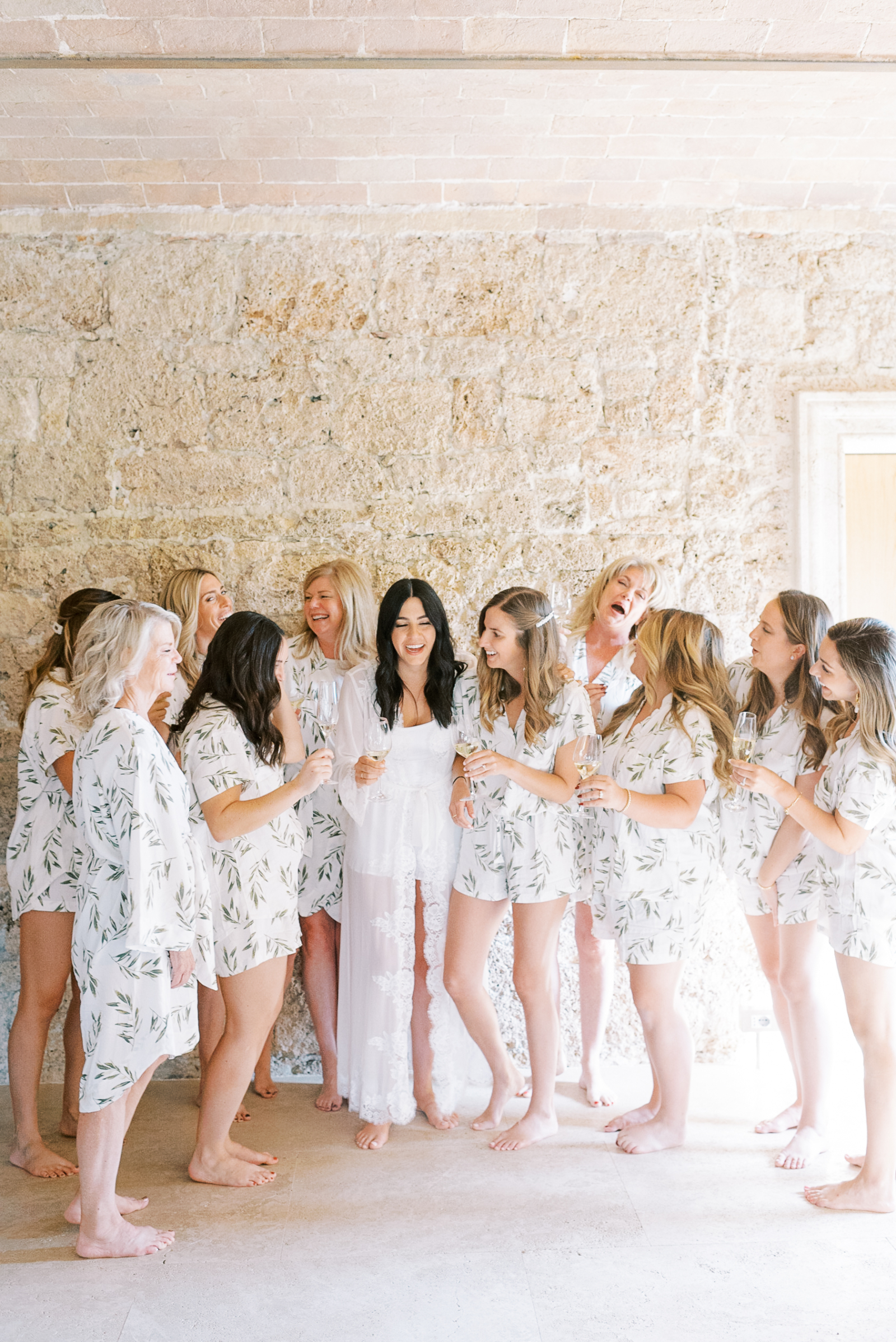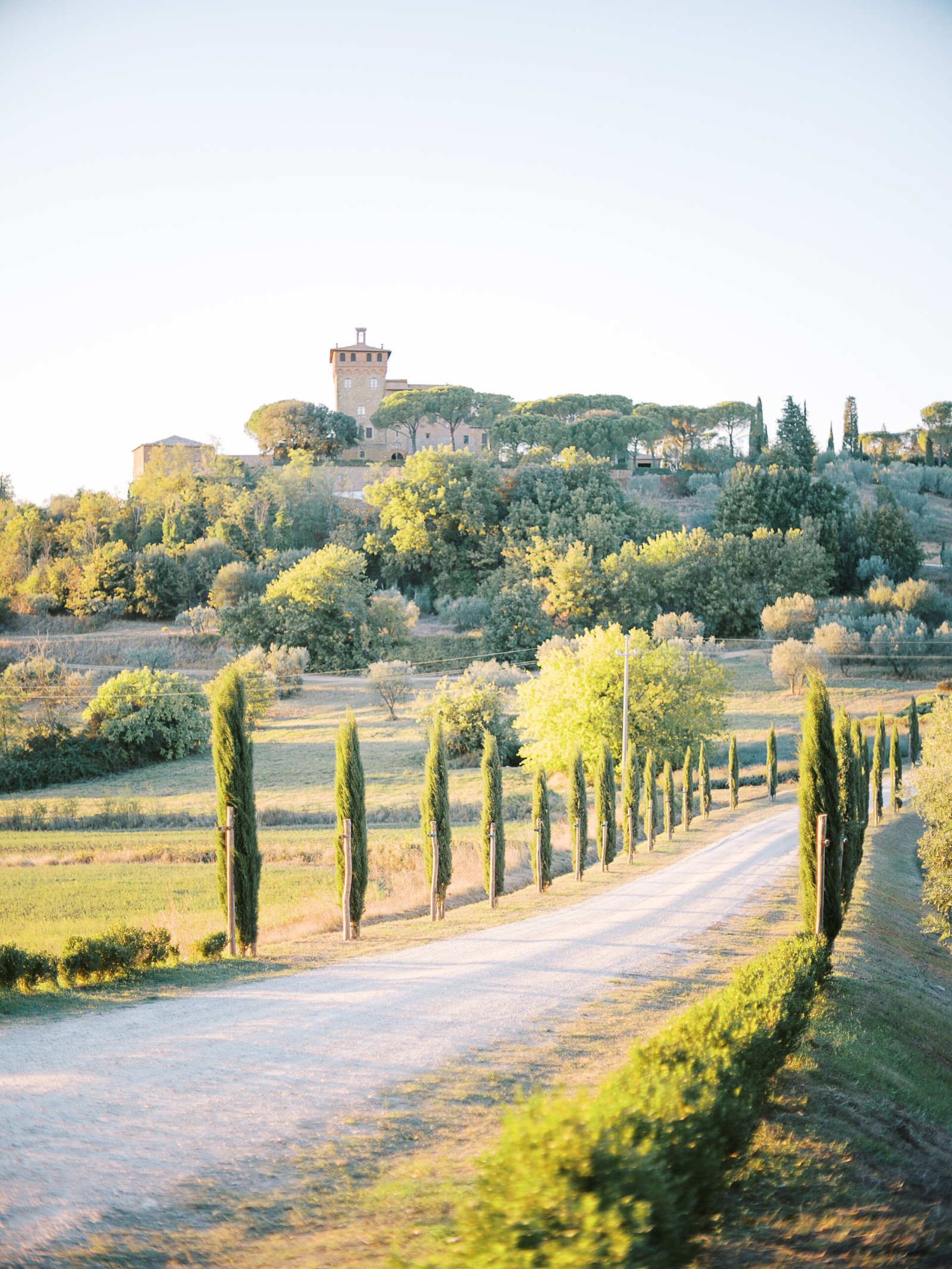 Every single thing had a specific meaning, and each of those was captured in a photograph. The vows were our favourite moment. The emotion was so tangible, everyone was tearing up! The couple had an amazing day leading up to a late afternoon ceremony, filled with emotions. The entire day was filled with laughter and love, but when they shared their vows and expressed their feelings, the tears came so quickly! The amazing view of the early sunset over the Tuscan countryside added to the magic of the moment.
The whole wedding celebration was full of beauty, adventure, laughter, and love, ending with a friendly dinner among friends, with wine, delicious food, and wedding cake. We loved how laid back and relaxed everyone was, they had a genuinely good time in celebration of Brittany and Evans. There was no stress, and the simplicity of the day allowed everyone to focus on each other. We were there to capture it all, all the love, all the emotion, with care and focus in capturing all the family heirloom moments we're ever obsessed with! We hope this wedding inspire couples to plan a destination wedding in Tuscany and celebrate in such a beautiful way!"
A huge thank you to Tuscany wedding photographers LES ANAGNOU for sharing this gorgeous wedding with us. Paul and Yiota are a husband and wife photographer duo who live just outside Athens, Greece with their two children and lovely beagle. They share a love for travel, fine art photography and summer dives in the Greek islands. This duo is all about capturing wedding prettiness and producing images that you will look and say WOW. Film is their favourite medium as they believe that there is no better way to capture emotions and all that is happening on a special occasion in a more genuine way. True believers of open communication and a desire to capture your dreams, they are honoured to be part of your celebrations. Published in some of the industry's most popular blogs like Martha Stewart Weddings and Italian Vogue, they are bound to create timeless and luminous images of your most unique moments. You can see more of their work in this Magical Ethereal Sunrise wedding inspiration on the Greek Islands.