I never fail to be delighted by a wedding THE HAPPY BLOOM capture! Filled to the brim with southern charm this Charleston celebration at LEGARE WARING HOUSE is no exception. Whitney & Kevin wanted a classic and romantic wedding and for it to be held outdoors. Whilst they wanted to incorporate some traditions that were special to them as a couple, they weren't after a completely traditional wedding. The gorgeous bride tells us, "We wanted our Wedding to be somewhere that our friends and family could have an amazing weekend. We got married over Memorial Day Weekend and wanted to have a packed weekend spent together. When we went to visit the venue we fell in love with the Spanish moss trees and knew that was where we wanted to celebrate. Charleston is an incredible location with so many things to do and see so there were plenty of activities to suit every guest."
TELL US ABOUT YOUR PROPOSAL: Whilst we met in and currently live in Raleigh, shortly after meeting Whitney took a job in Toronto. We didn't start dating until a year after she moved there when I visited as a friend. We then spent the first year of our relationship flying back and forth constantly. Toronto was really the place that we fell in love and will always hold an incredibly special place in both of our hearts. When I made the decision to propose I knew that Toronto was the only place that would make sense.
I set out to find a time when I could get Whitney to Toronto without realising what was going on. Every year we spend the 4th of July in my hometown in Michigan. We drive up for the week and spend lots of quality time with friends. This year we decided to do the Ironman that we had been training for the weekend after the fourth of July. I knew that I didn't want to propose at or around the race so I convinced her that we were going to meet my parents in Toronto the weekend before and got her to schedule work meetings around that fact. They weren't actually coming. She was incredibly annoyed with my planning and to her defence, it didn't exactly make sense.
On the day I was proposing, Whitney left for work meetings thinking that we would be meeting my parents at 3pm. I pretended that I would be hanging around all day until she got off work. In reality, I was picking her best friend and husband up from the airport and making last minute preparations. When Whit got off work, I texted her and told her that I was with my parents at a park by the water. I dropped a pin just a little ways away from where her meeting was. I had her best friend waiting to snap photos and everything prepared... Whitney never shows. She got lost and couldn't find me. After 30+ minutes in what felt like 90 degree heat she shows up, yanks off her work shoes and throws on flip flops saying that she needed a break just 20 yards from where I was going to propose. I finally convinced her to come up to the park with me where I finally proposed. It was an incredible moment and Whitney was completely blindsided.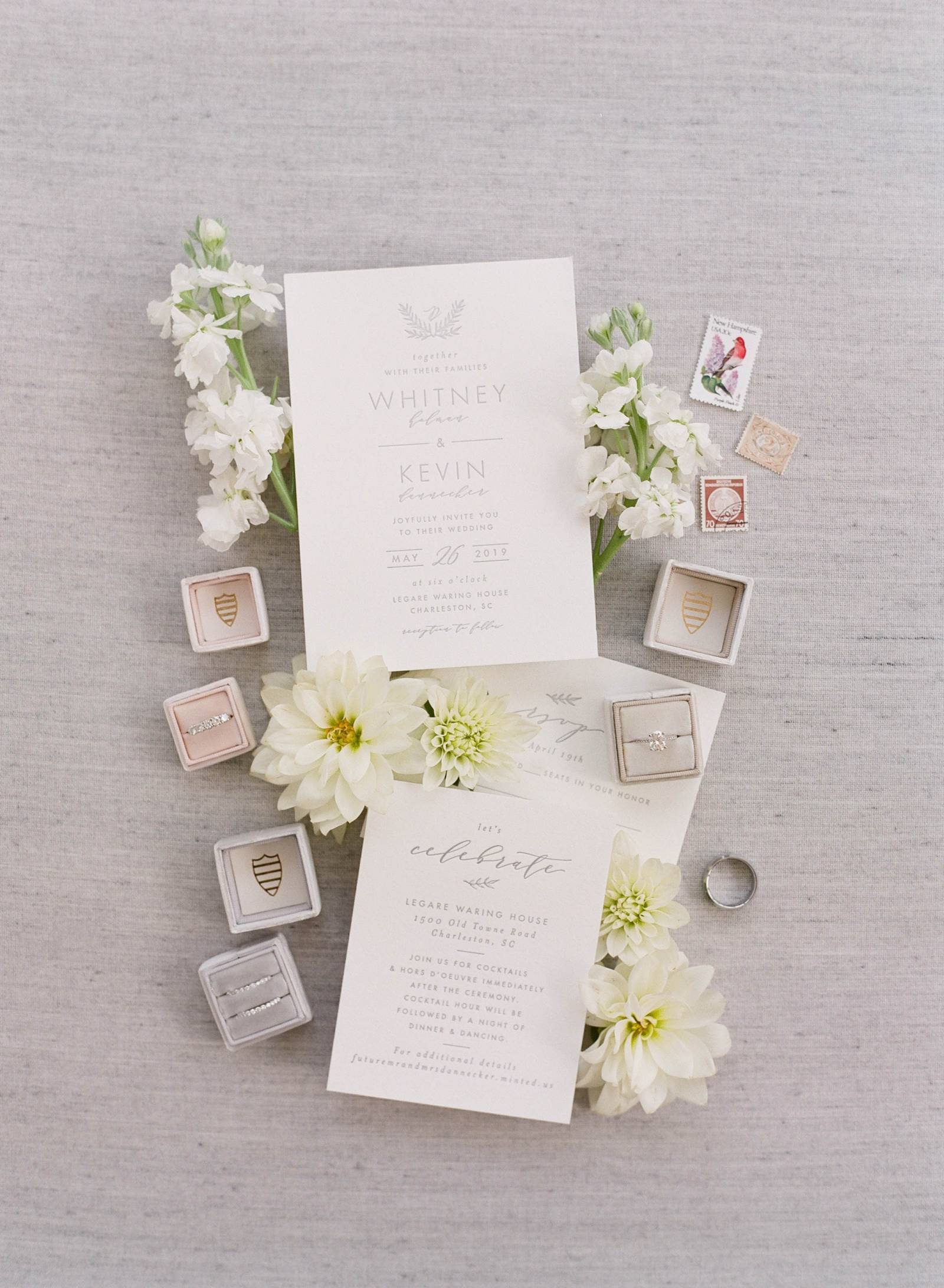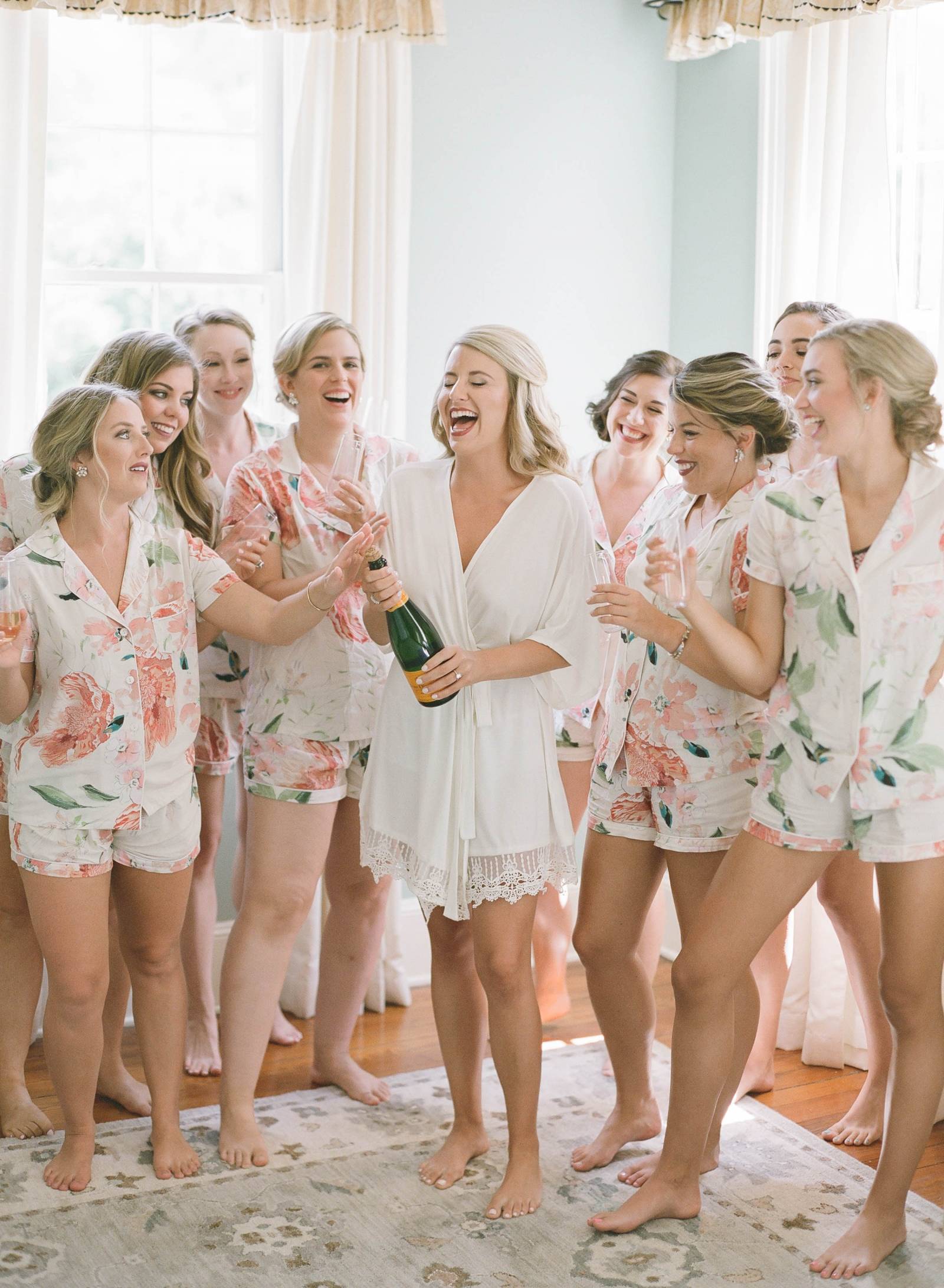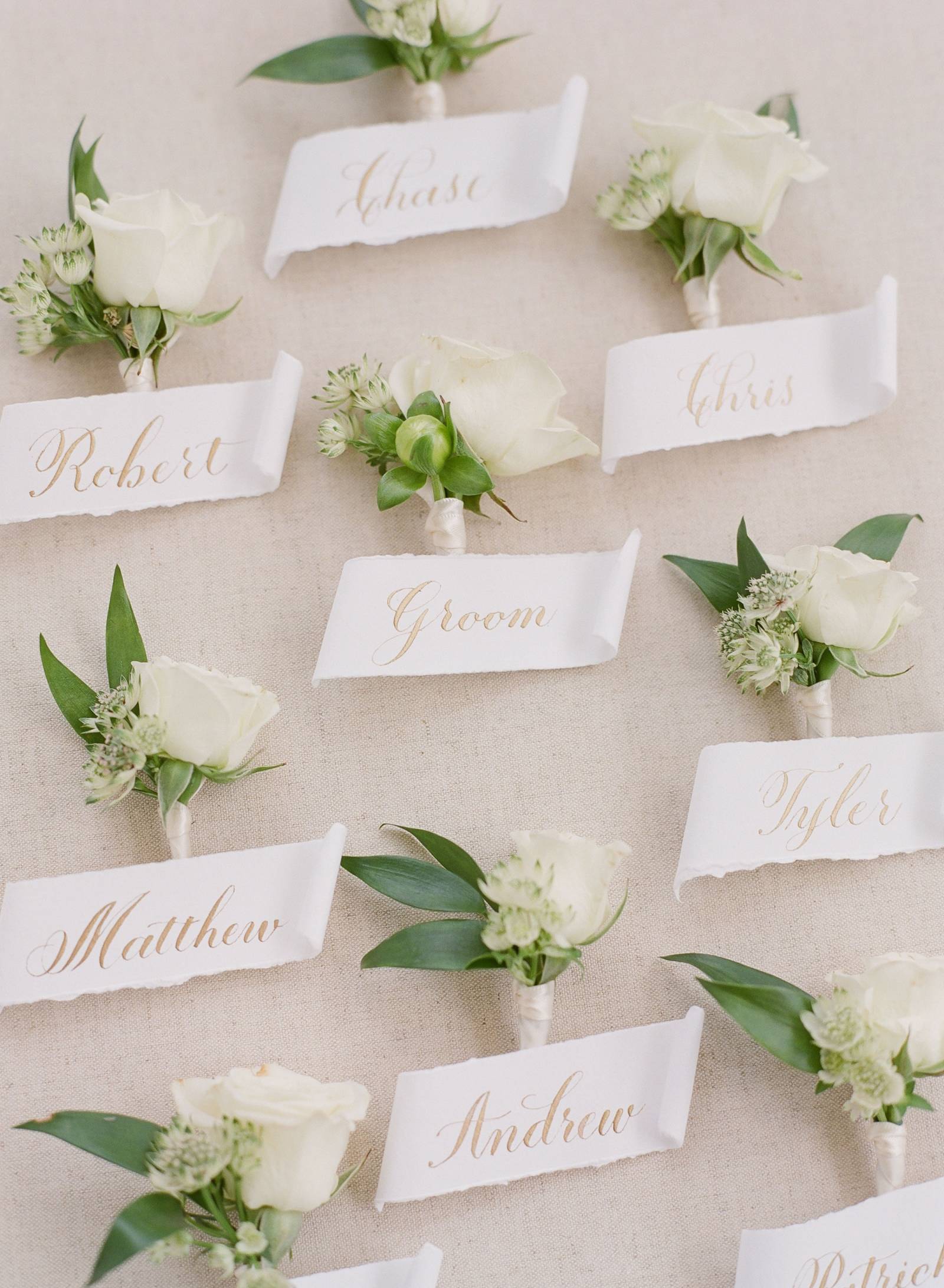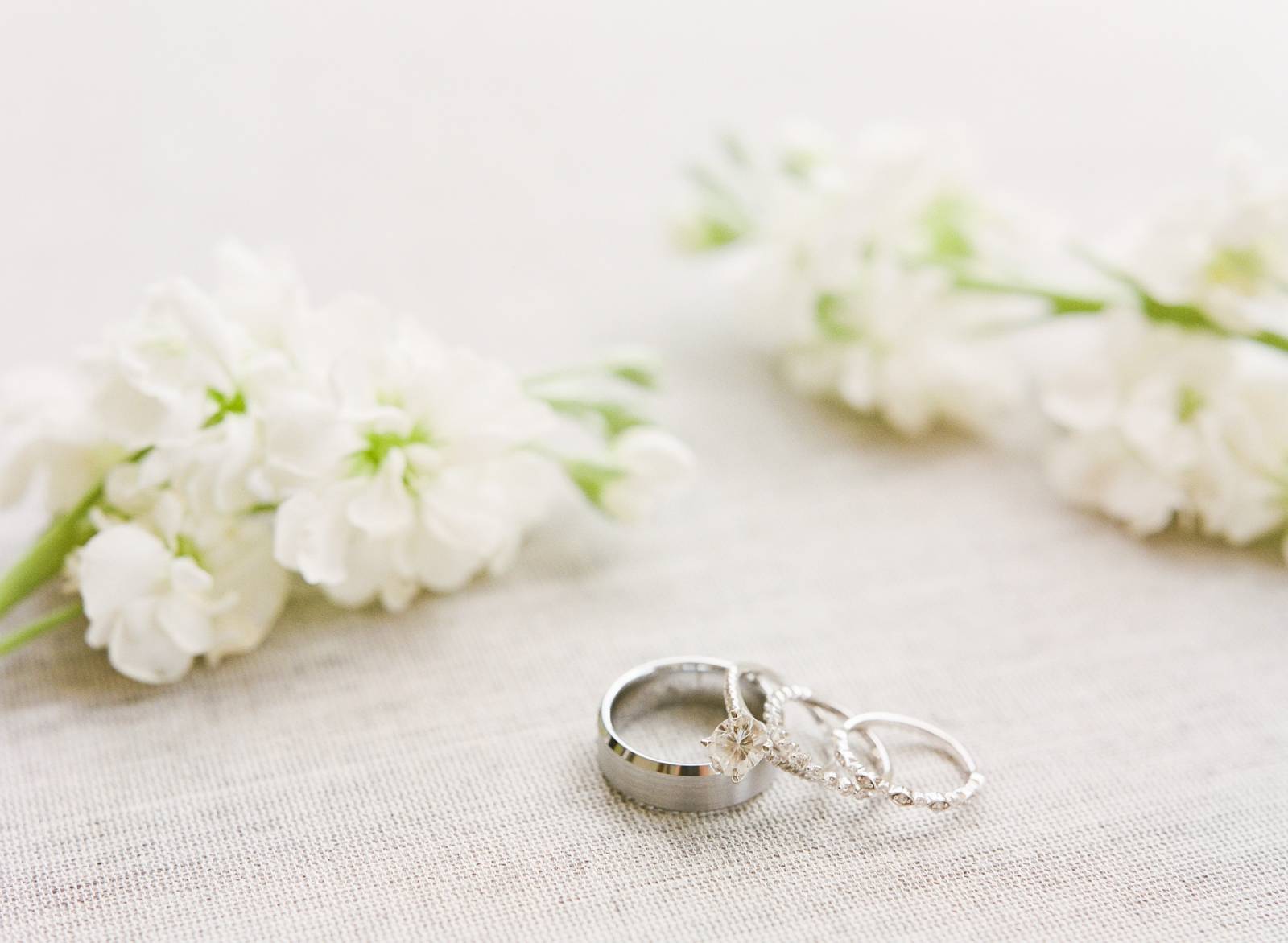 TELL US ABOUT FINDING YOUR WEDDING DRESS: I had an incredible day with my mom and closest friends checking out several local shops and grabbing lunch and drinks in between. We made an entire day of dress shopping and I got to try on so many different styles. Finally at the last boutique we went to I found the dress I had been searching for all day. I could tell when everyone's eyes lit up once I walked out that it was the one. I immediately said yes to the dress and couldn't have been more excited!
DID YOU HAVE ANY DIY ELEMENTS? We are huge hot sauce fans and wanted to incorporate this into our special day. I worked with our Wedding Planner to create a hot sauce bar with different names from cities that are important to us. It turned out to be a hit with the guests as well!
DESCRIBE YOUR WEDDING FLOWERS: We chose flowers that were classic and simple. We wanted florals throughout every element of our wedding but wanted the venue to be the main focal point. Our florist went above and beyond to create incredible focal points on the altar, seating chart, and bar.
FAVOURITE DETAIL OF THE DAY: I absolutely fell in love with our seating chart that my Wedding Planner pulled together. I loved the cotton paper, wax seals, and florals draping over the site!
WHAT ADVICE WOULD YOU GIVE OUT TO A COUPLE PLANNING THEIR WEDDING? Don't sweat the small stuff! Make sure to take in every moment and realise that this is a once in a lifetime opportunity. A close friend gave me advice to take a moment to step back and look around at the Wedding. It was incredible to take it all in and realise that everyone we love and cherish was there to celebrate our love.
MOST MEMORABLE MOMENT? The most memorable moment for me was the night before our Wedding at the Rehearsal Dinner. We gave several of our friends and family an opportunity to speak and we were laughing throughout the entire experience. It truly showed us how much love everyone has for us and made me even more excited to celebrate our marriage with them supporting us.
TELL US A LITTLE ABOUT YOUR HONEYMOON: We decided that we wanted a once in a lifetime opportunity to travel around the world and experience a new continent together. We ended up traveling to Asia and got to experience different countries and cultures together. It gave us a bigger desire to travel the world and are already planning our next trip overseas!