Wedding stationery designer NOVEMBER LETTERS began and fell in love with lettering when she was preparing for her own wedding. She further polished her calligraphy techniques when she learnt from world renowned master penman: Eleanor Winters, Michael Sull and Michael Ward. She loves to work with different papers and card stocks, especially handmade paper, and enjoys writing and experimenting on different surfaces. We're getting to know more the talented Michelle today.
HOW DID YOU GET YOUR START WITH STATIONERY DESIGN & CALLIGRAPHY? I started calligraphy when I was preparing for my own wedding.
ARE YOU SELF TAUGHT OR HAVE YOU DONE SOME TRAINING? I started exploring by myself through resources in the internet and YouTube Then, I learnt from world renowned master penman: Eleanor Winters, Michael Sull and Michael Ward, and slowly developed my own style of modern calligraphy.
HOW WOULD YOU DESCRIBE YOUR STYLE? Organic, timeless and bespoke. I love playing with different textures and surfaces, and to create art pieces that are meaningful and withstand the test of time.
WHAT DO YOU LOVE MOST ABOUT YOUR JOB? I love my job because I feel honoured to be part of a couple's wedding. I love how their guests enjoyed receiving the couple's invitation which were crafted with so much thoughts and love. I also enjoyed being part of the wedding industry because I have made a lot of friends through collaborations, and I love it when editorial shoots allow me to play with creativity, and I always enjoy styling and flat lays.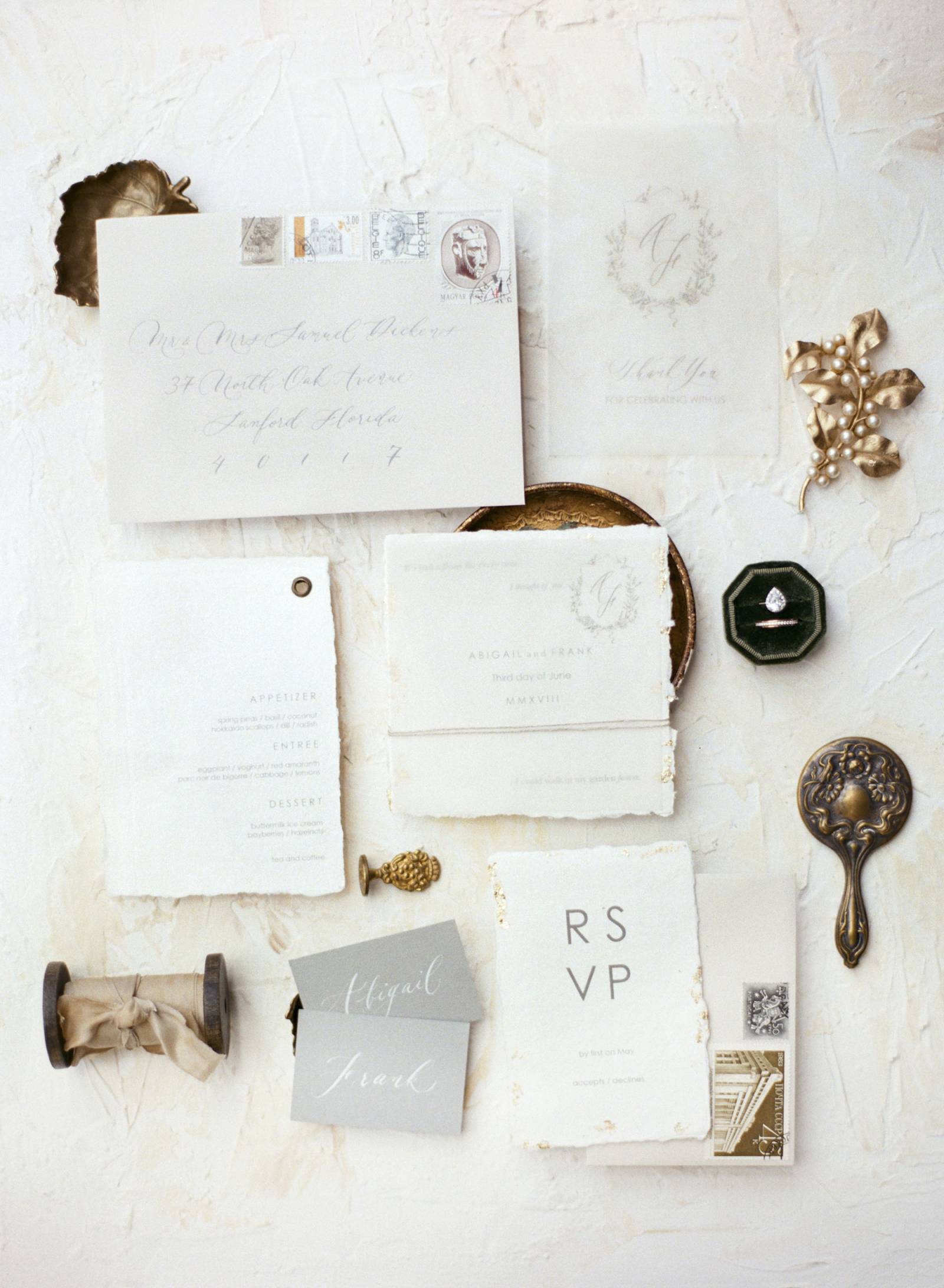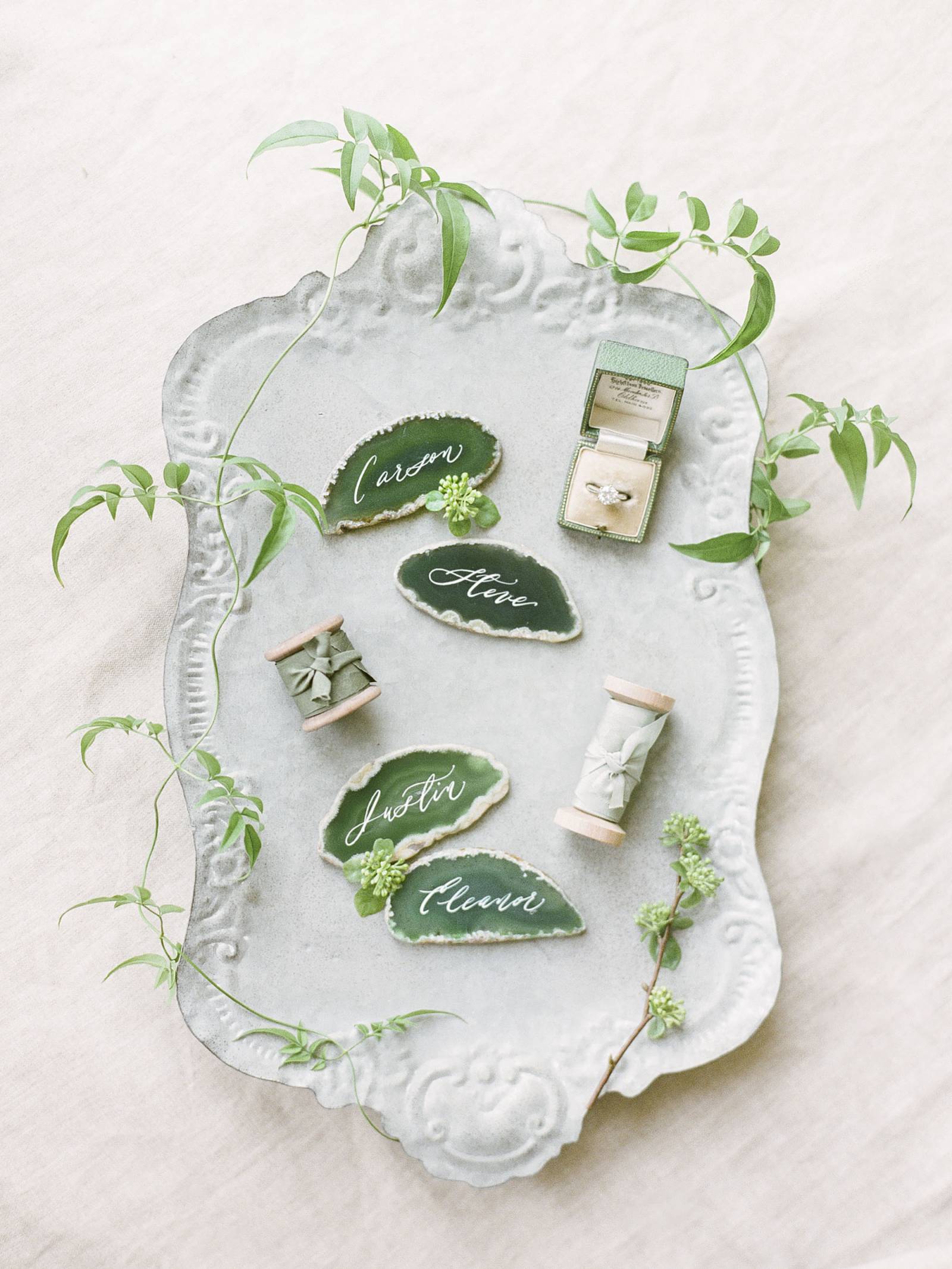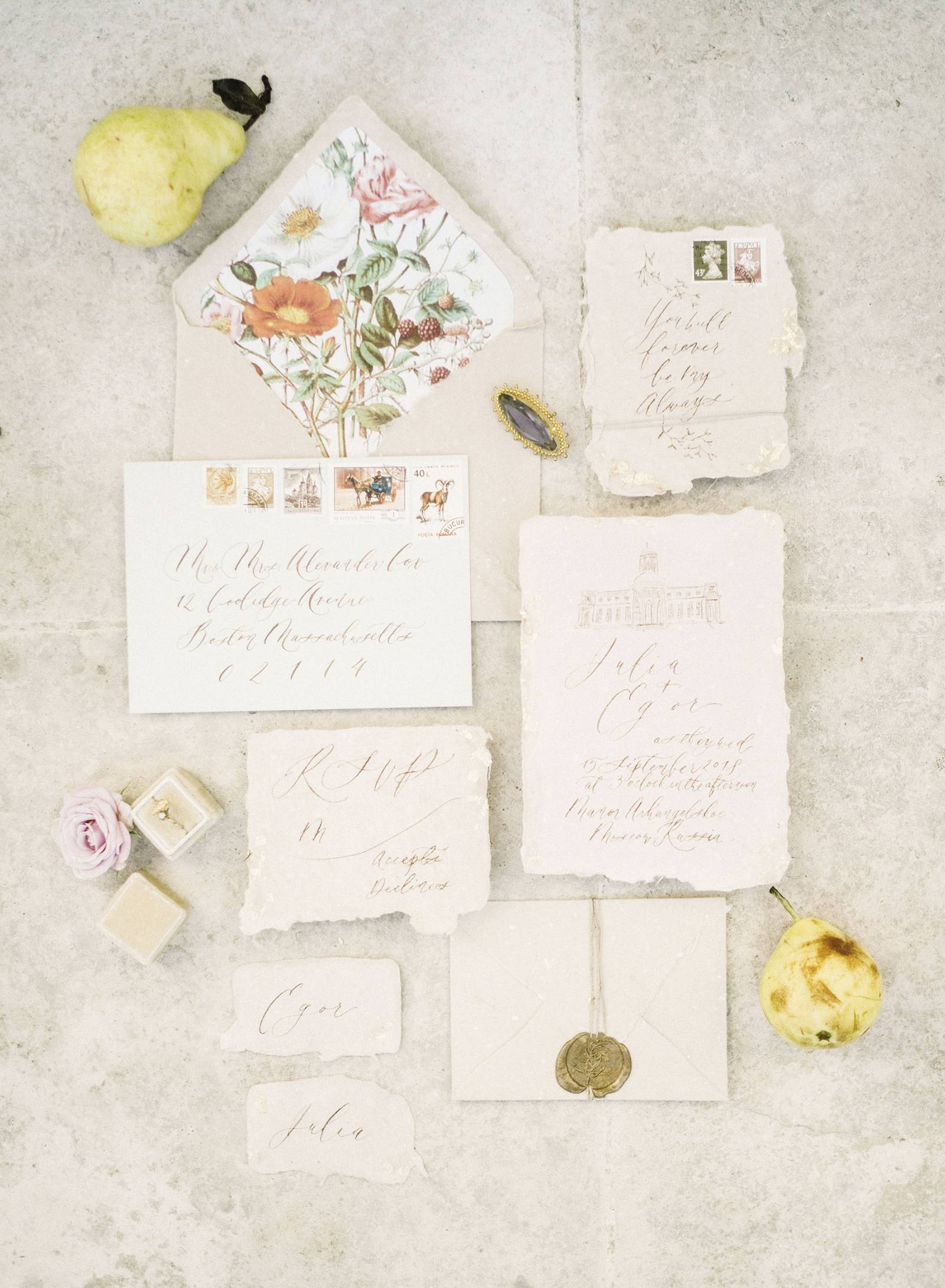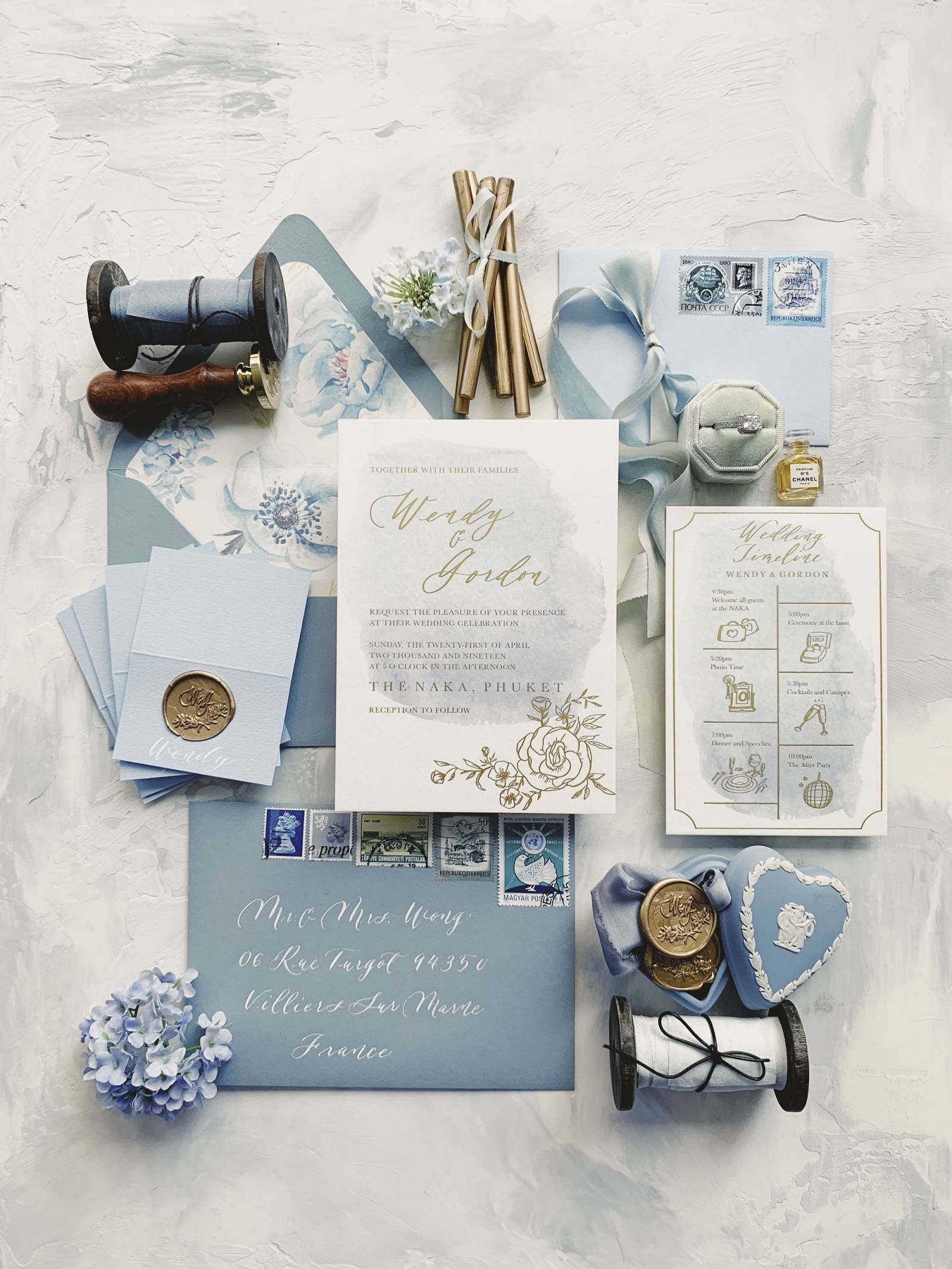 WHAT WOULD YOUR DREAM WEDDING BE LIKE? My dream wedding would be in a Chateau with chandeliers and fairy lights. I love neutral colours, with an elegant and organic aesthetic. And most importantly surrounded and blessed by friends and families
ASIDE FROM FAMILY & FRIENDS, THREE THINGS YOU CAN'T LIVE WITHOUT? Film camera, calligraphy pens and sushi.
WHERE WOULD WE FIND YOU ON A SUNDAY MORNING? Reaction coffee roasters in our neighbourhood with our fur baby corgi.
HOW WOULD YOU SPEND YOU IDEAL DAY OFF? My ideal day off will be walking Uni in our neighbourhood, and then sitting down at a coffee shop for an oat milk latte. Then out for a sushi date with my hubby and friends, then back to my home studio to do some leisure painting, or go for a hike when whether is lovely, and prepare homemade dinner for my loved ones.
Wedding stationery designer NOVEMBER LETTERS is a valued member of our vendor guide. This Hong Kong based designer believes in hand lettering and the timelessness of written words. She finds pleasure in creating and designing organic, bespoke and meaningful art piece. Her work range from but not limited to wedding stationery design, corporate branding and on-site events. You can see more of her work in her portfolio in our vendor guide.