Southern California wedding photographer TARYN GREY loves to document the real and raw beauty of life. She merges her styling and editorial experience with her love for photojournalism, which gives her work a beautiful balance. She tells us, "I am a firm believer in evolving as an artist, and constantly trying to perfect one's craft". Read on to get to know a little more about her.
WHAT MADE YOU WANT TO BECOME A PHOTOGRAPHER? I wanted to become a photographer to tell stories. I loved writing short stories, but was so drawn to visual imagery, and when I began exploring photojournalism, it just clicked and I immediately knew this was what I wanted to spend my life doing.
TELL US A BIT ABOUT YOUR PATH TO GET THERE: My journey into wedding photography was a bit circuitous, to say the least. In the beginning, I thought of myself as an edgy street artist, taking my camera on day trips to gritty parts of Los Angeles by myself and documenting people. And truly, I loved it. I felt alive. But coming from a home being where I was raised by a single mother, she taught me the importance of being financially independent as a woman. And edgy street photography was not paying my bills. So, in my early twenties, I set aside my cameras and began working for a real estate development firm. It was soon after that I met my husband, and we started a family. It was when my son was around 4 years old, I began dabbling with photography again and realised how much I had missed it. I am forever grateful to my husband, who fully supported me in starting my own business and pursuing my passion.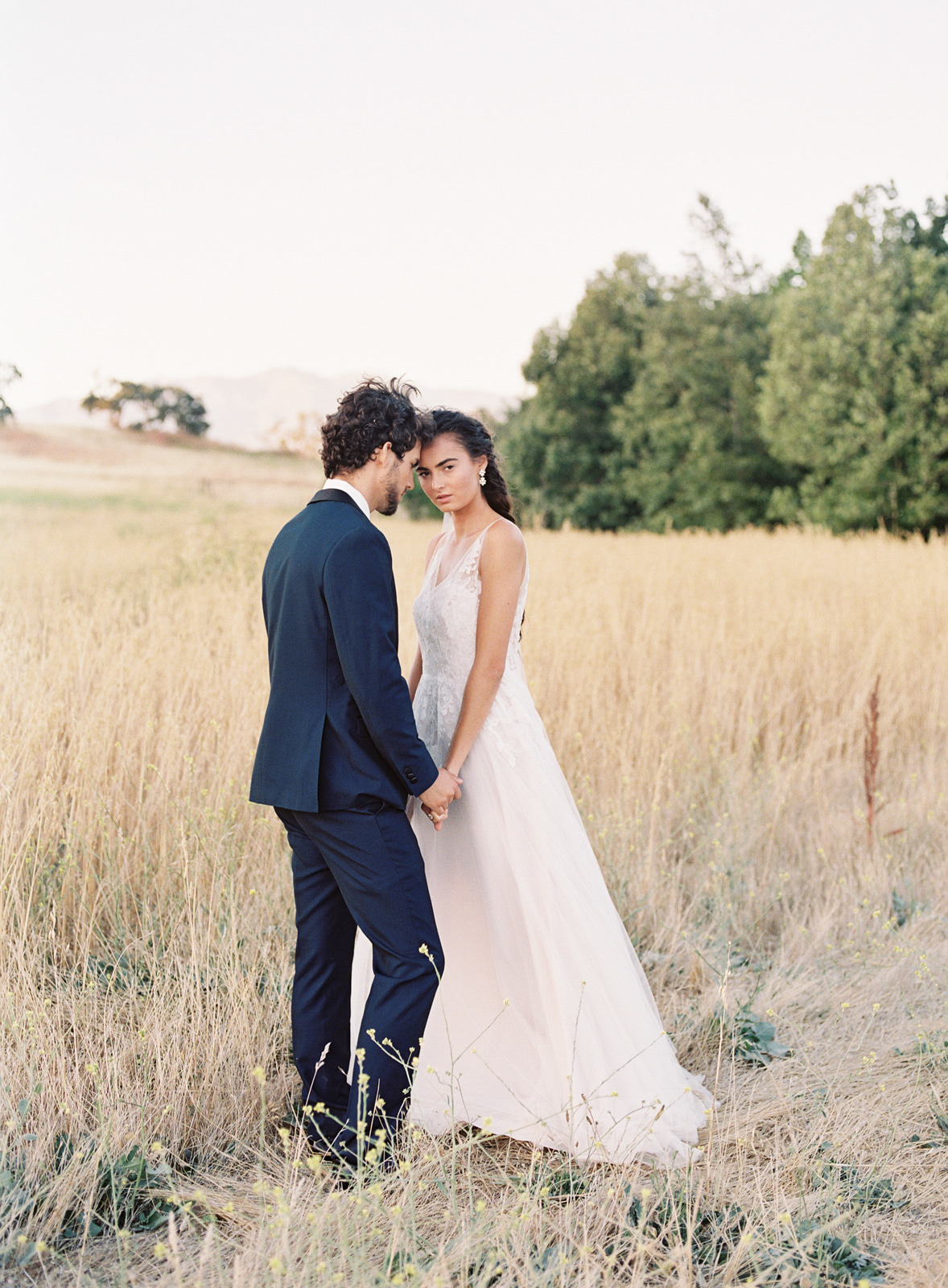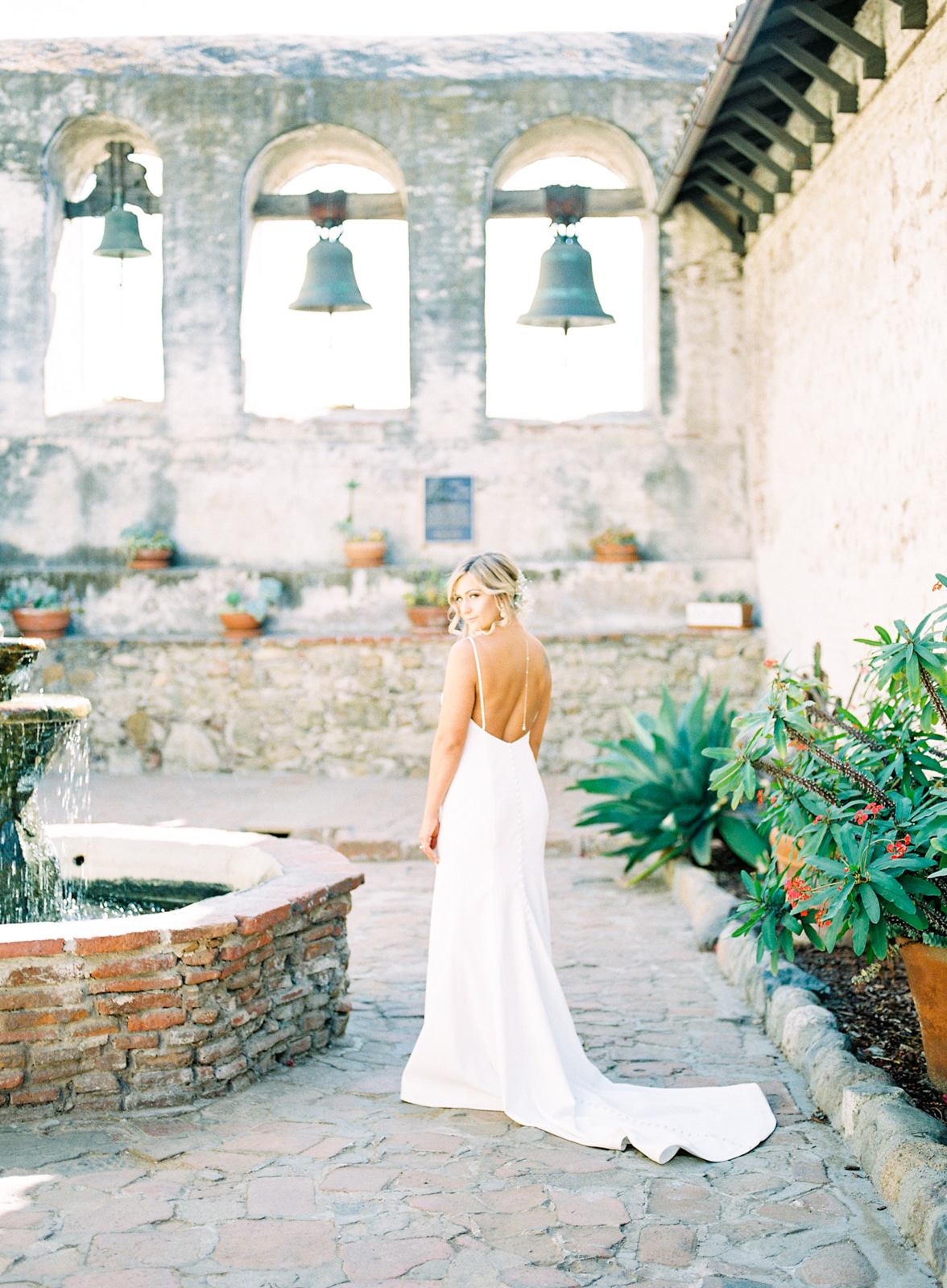 HOW WOULD YOU DESCRIBE YOUR STYLE? My style is luminous, fresh, and romantic. I greatly believe in the concept of intersecting ideas, and try and create juxtaposition in my work. Mixing 2 design theories to give viewers something surprising and new. For example, I love mixing both modern, minimalistic concepts with something ultra feminine.
WHAT DO YOU LOVE MOST ABOUT WEDDINGS? What I love most about weddings is the raw, honest emotion of the day. The beautiful details of the day are fabulous, but documenting organic moments is what is truly the most special to me. The first look, the moment they walk down the aisle as husband and wife, all of it. Pure, beautiful, honest moments, just waiting to be captured.
SHARE YOUR FAVOURITE IMAGE WITH US AND TELL US WHY. Oh, so hard to choose! My favourite image is probably this image because it was a concept I had been working on for months, and came together beautifully. Seeing months of planning and coordinating with so many talented vendors is so incredible rewarding as an artist. I believe the image is simple, modern and feminine. All three concepts I try and incorporate into my images.
ASIDE FROM FAMILY & FRIENDS, THREE THINGS YOU CAN'T LIVE WITHOUT? The Ocean, coffee and music.
WHERE WOULD WE FIND YOU ON A SUNDAY MORNING? Sunday mornings you can find me and my family headed to church with a change of clothes in the car for either a surf day or a mountain bike ride. Being with my family on an adventure outdoors is what fuels and resets me!
HOW WOULD YOU SPEND YOUR IDEAL DAY OFF? My ideal day off would an early beach run with my German Shepard and a great game of fetch, then a great book in bed followed by Sushi. Lots of Sushi.
If you're a bride looking for a Southern California wedding photographer be sure to check out our vendor guide of which TARYN GREY is a valued member.