We're chatting with the lovely Southern California wedding photographer KATHERINE ROSE today. A self confessed 'theatre kid' with an artistic eye, Katherine loves getting to know her couples and letting them see her fun side - in the belief that being authentic and genuine will allow everyone to feel comfortable. "I like to make my couples giggle while we shoot, so you never feel like you're posed or stiff. We're always having a good time. So, it doesn't matter if you're brand new at having photos taken, or if your significant other always drags you around for selfies while you're on an evening stroll, I'll make sure you won't hate your time in front of the camera." Read on to learn more about her.
WHAT MADE YOU WANT TO BECOME A PHOTOGRAPHER? Having my own senior photos taken in high school. I didn't like the way the photographer had his pricing, his shooting, or any of it really. So I decided I was going to be a photographer that people would WANT to come to, and enjoy their time with me. Since then, I've truly had the best time with my couples, capturing their day and making it more than just a memory.
TELL US A BIT ABOUT YOUR PATH TO GET THERE. I was in the photo class at school, so I took everything I learned, and as soon as I graduated, my parents gifted me my very first Canon Rebel, and I created a website immediately. I then became a senior and portrait photographer for a few years. Then a friend asked me to photograph her cousin's wedding, and I never looked back. I was hooked on weddings!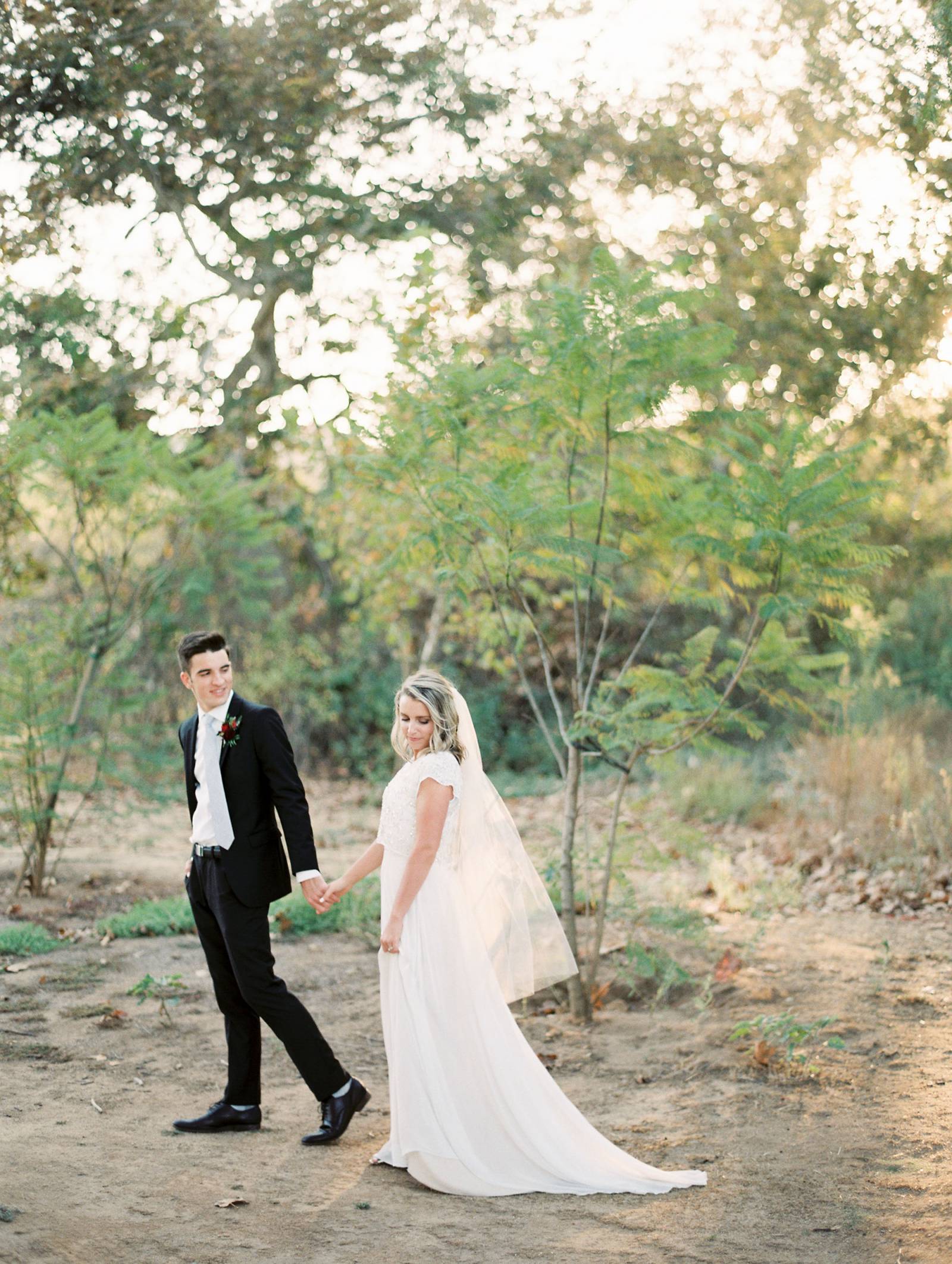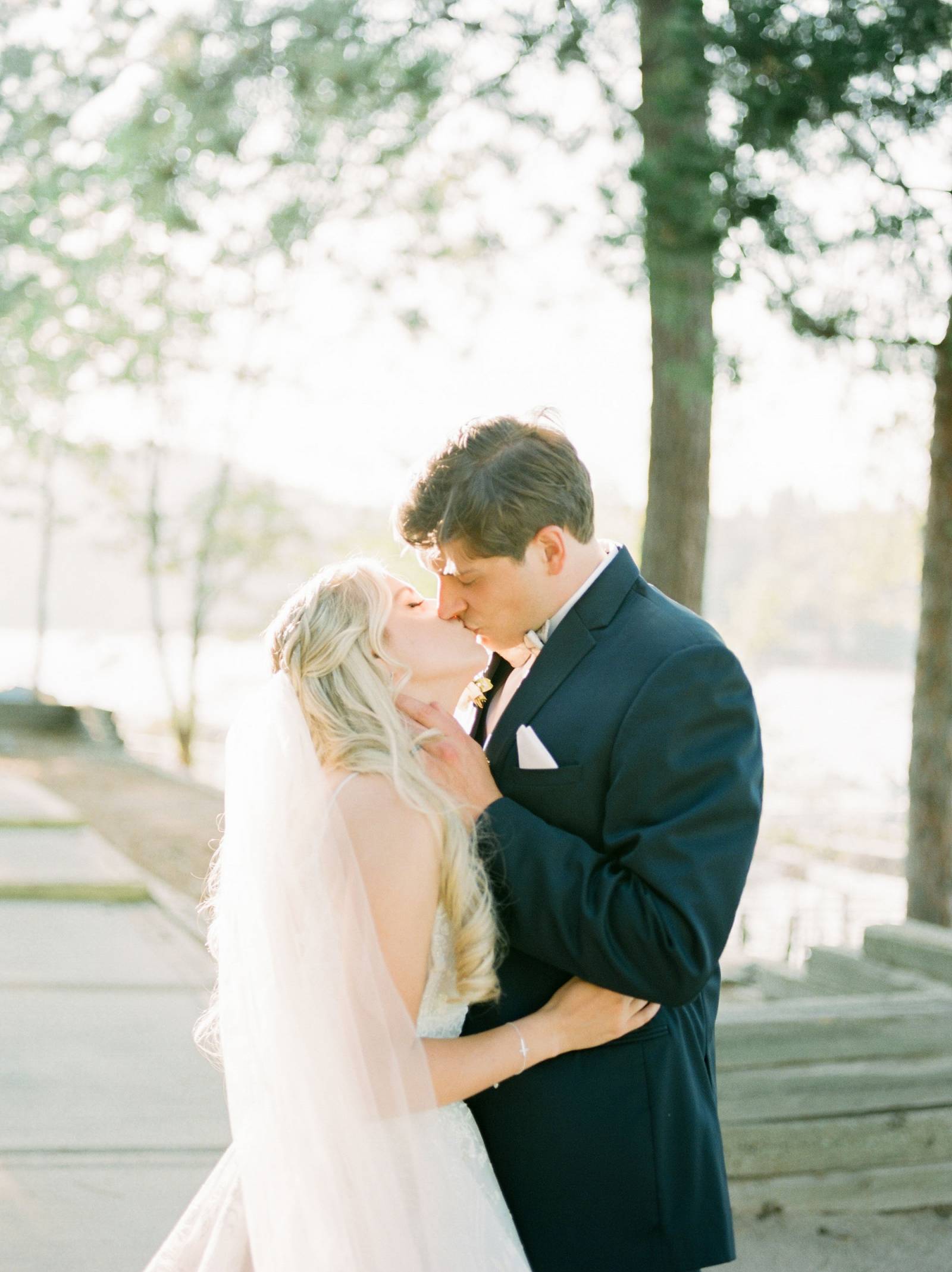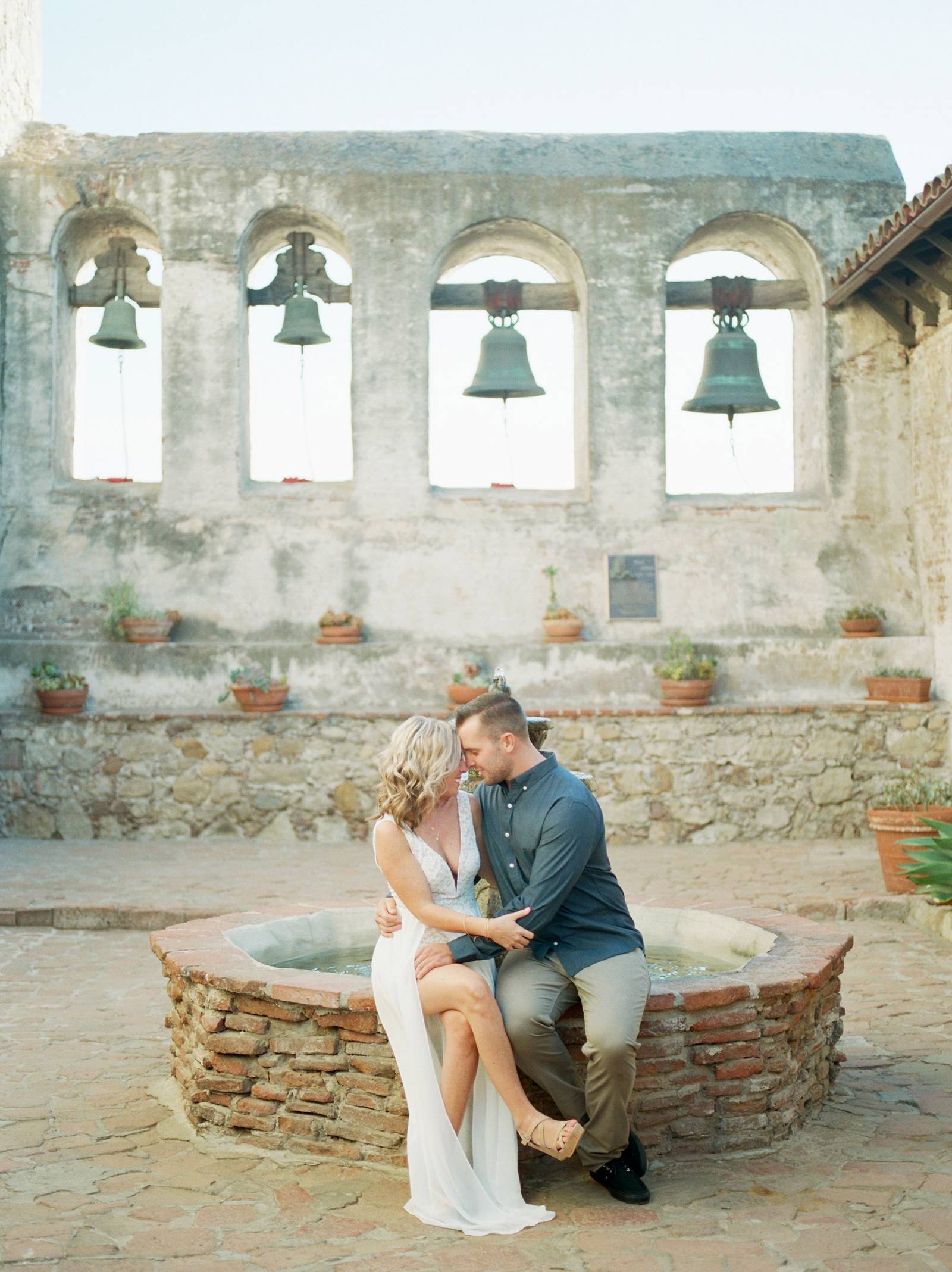 HOW WOULD YOU DESCRIBE YOUR STYLE? I like to think of myself as "true to life romantic," though I tend to lean more towards the light and airy side. But I do love a good bit of contrast to make the dark colours really pop. Plus, I shoot film, so I find the colours to be just as you would expect them to be hence the true to life!
WHAT DO YOU LOVE MOST ABOUT WEDDINGS? I love seeing everyone in their element, from the coordinator to the whole family. Plus, I absolutely love hearing how the couple met and fell in love. It just makes me happy for them, which makes me hype them up for the whole day. It's truly an magical thing to be there and capture this once in a lifetime day for the couple.
SHARE YOUR FAVOURITE IMAGE WITH US AND TELL US WHY. This image will always be one of my favourites. I had just put a new roll in my camera, and I just told my couple to hold hands and walk across the top of a hill. The way the sun perfectly came through the trees, and the way her dress just flows behind her… it is just... *Chef's kiss* perfect. I couldn't have asked for a better outcome. Their whole wedding was a turning point in my career where I thought… hey, this thing you're doing? Yeah, you're pretty great at it.
CAN YOU RECALL YOUR FAVOURITE WEDDING EXPERIENCE? Oh man, this one time at a rad little wedding on Palomar Mountain, we had the best couple, Katie and Kieffer, who just wanted to party and have the best reception of their lives. Everyone was getting down and having a blast when I followed the couple into the separate little bar area. Little did I know, the groom was pouring shots for all of the vendors and brought them out to us (the DJ, the coordinator, the two bartenders, and my husband and myself). He said, join the party, cause ya'll look like a rad group of people. So, we all did, and then we all danced on the dance floor. Best wedding with a great group of vendors.
ASIDE FROM FAMILY & FRIENDS, THREE THINGS YOU CAN'T LIVE WITHOUT? Iced Tea, a TV show to binge, and a hair tie.
WHERE WOULD WE FIND YOU ON A SUNDAY MORNING? Probably getting ready for work, after sleeping in too long and snuggling my babies.
HOW WOULD YOU SPEND YOUR IDEAL DAY OFF? Doing absolutely nothing, lounging around the house with my family and pups.
Southern California wedding photographer KATHERINE ROSE is a hybrid wedding photographer in Southern California. "I've been shooting weddings for almost 10 years now, and I still get super excited for the them to walk down the aisle, and nervous for them as they see each other for the first time. I absolutely love watching couples fall deeper in love on their wedding day, and it makes me giddy when a couple chooses me to share that with them. I like to say my photo style is "true to life", romantic, and fun. I utilise film for my photos, so you'll get the softness and beautiful colours of film in images that will stand the test of time. It doesn't matter if you're brand new at having photos taken, or if your significant other always drags you around for selfies while you're on an evening stroll, I'll make sure you won't hate your time in front of the camera." See more of her work in her portfolio here.