Sit down, grab a cuppa and let's get to know Northern California wedding photographers THE GANEYS to kick start this week! This husband and wife team tell us, "Some of the favourite aspects of our job are hearing unique stories, meeting amazing people and capturing love that can move mountains. We seek out couples whose weddings embody these ideas. We're inspired by authenticity and adventure, and as your photographers we'll rejoice in celebrated moments and tear up during emotional ones."
WHAT MADE YOU WANT TO BECOME A PHOTOGRAPHER? Photography has been a part of my life for as long as I can remember - my mom was always snapping photos. Every time I would go to my grandmother's house I would thumb through albums. With the help of the images, I was able to remember so much more of my childhood - photography is so special that way. Being able to capture moments for couples and helping them cherish memories is really important to me and was a driving force that pushed me towards becoming a photographer. Shortly after pursuing this as a career, I discovered that the people we've met are truly what is so special about this job.
TELL US A BIT ABOUT YOUR PATH TO GET THERE. My passion for photography started at a young age. I was "the girl with the camera." As the editor of my high school yearbook, I spent a lot of time with a camera in my hand. The summer after I graduated from high school I took an intensive photography class. From there, my subjects evolved from flowers and landscapes to the people that I love spending time with. The couples that we've met have inspired us over the year and are truly the driving force behind my passion. I pursued photography as a side business while working full time for three years before leaving my corporate cubicle and diving head first into growing this business. Thomas, my husband, has been so supportive since day one! He was there at the very first wedding with me and continues to stand by my side and be a huge part of this business.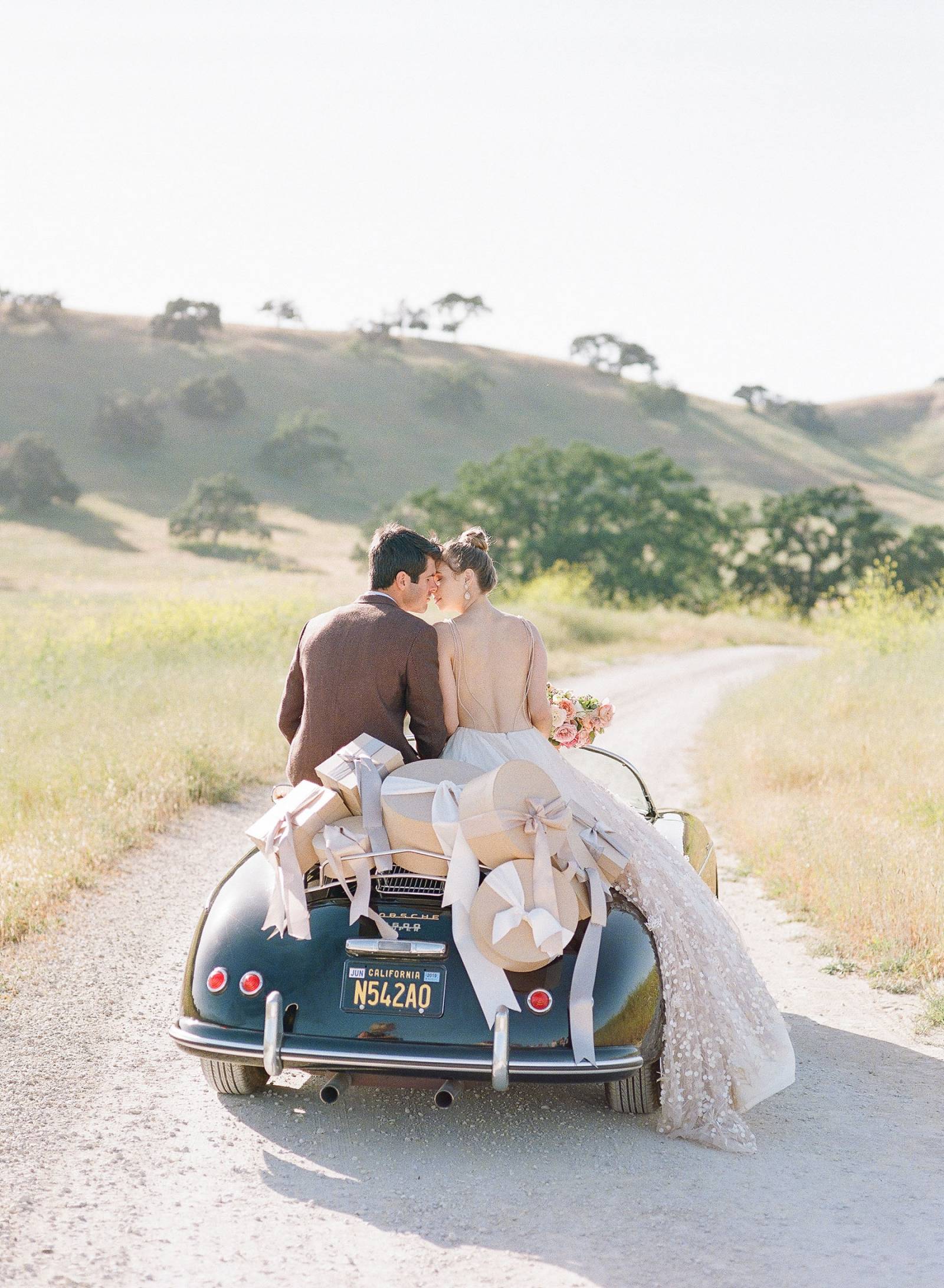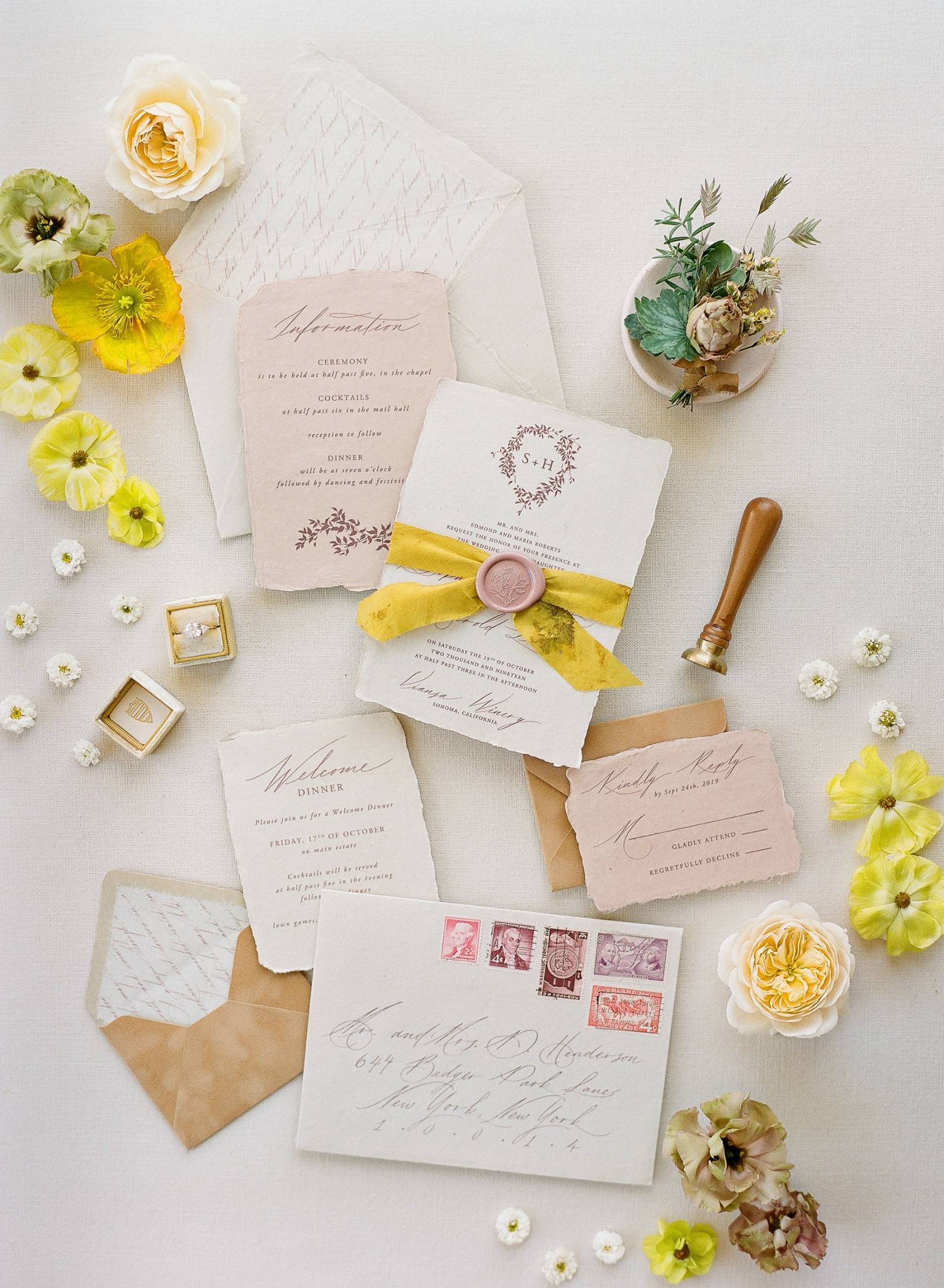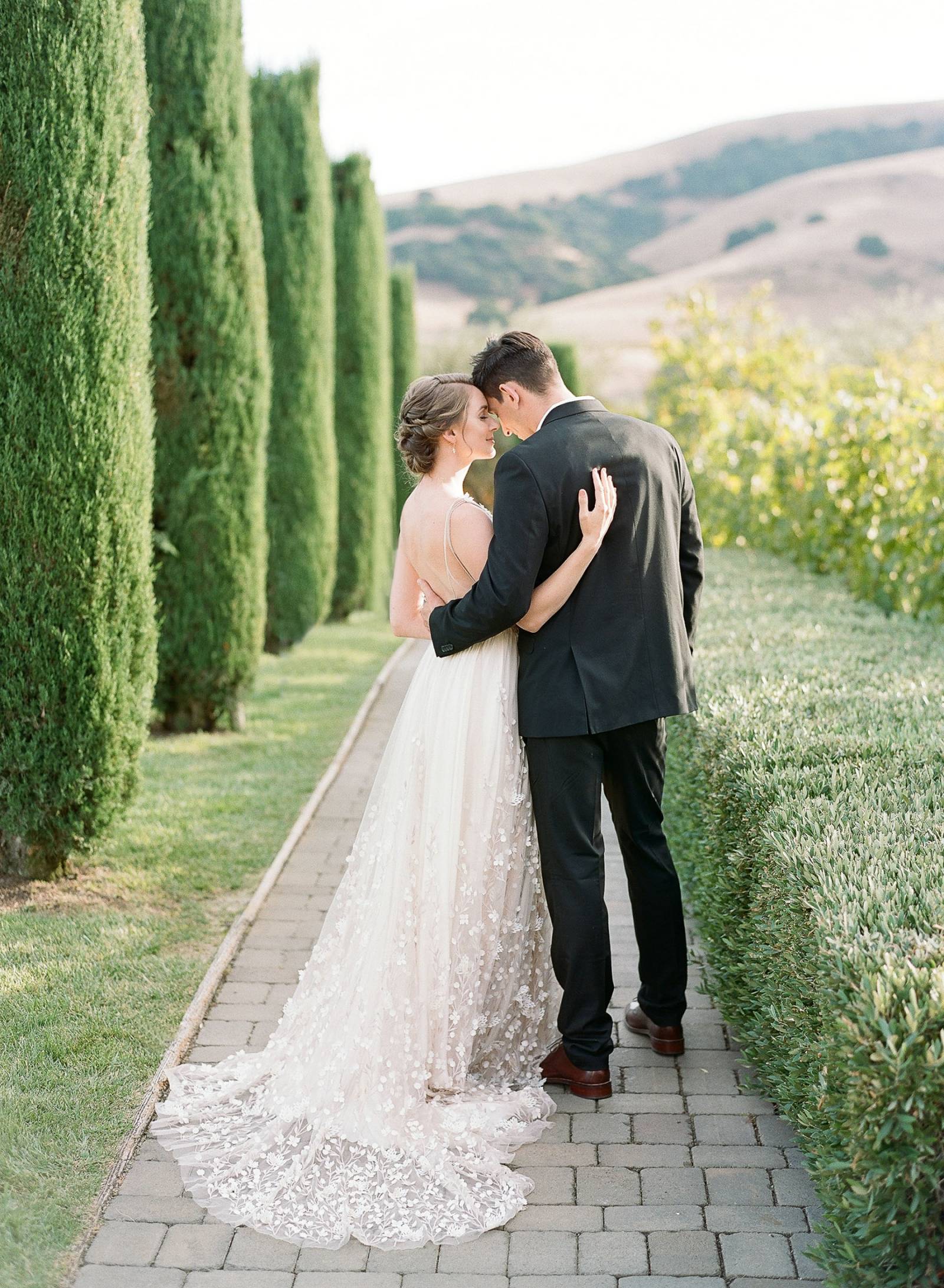 HOW WOULD YOU DESCRIBE YOUR STYLE? Our style is warm, romantic, and joyful. We love getting to know our couples through the engagement session and truly capturing their personalities. Building connections is very important to us and we feel it helps us create authentic imagery.
WHAT DO YOU LOVE MOST ABOUT WEDDINGS? I love the fact that during a wedding ceremony, I'm transported - briefly - back to our own wedding day. Every time one of our couples exchanges their vows, I can remember what that felt like. It is really special being the one to document such an important day in these couple's lives.
SHARE YOUR FAVOURITE IMAGE WITH US AND TELL US WHY. It is nearly impossible to pick a favourite, but I would have to say that any time I have the opportunity to work with Amy from Gather Design Company I create my new favourite images. Working with Amy pushes my creativity. I feel like her floral designs are always forward-thinking, so it forces me to push myself to create images that capture her vision. This image speaks to me because of the joy that radiates from the couple amidst the beautiful reception space that Amy and Callista (of Callista & Co.) designed.
CAN YOU RECALL YOUR FAVOURITE WEDDING EXPERIENCE? One wedding experience that I'll never forget is when we traveled to South Africa with one of our couples for a two week excursion. They had an intimate wedding reception in the groom's home town. After the celebration they toured us around the incredible country. We saw the most beautiful mountains, experienced glamping on safari, and wandered through Cape Town for a few days. It was the trip of a lifetime, and it was even more special because we had the opportunity to travel with our couple and their closest friends and family.
ASIDE FROM FAMILY & FRIENDS, THREE THINGS YOU CAN'T LIVE WITHOUT? The ability to travel, my camera, and ice cream!
WHERE WOULD WE FIND YOU ON A SUNDAY MORNING? Most likely on a hike with my husband and our two dogs. In the summer of 2018 we moved to the San Francisco bay area from Florida so we love exploring new parts of this incredible state!
HOW WOULD YOU SPEND YOUR IDEAL DAY OFF? On a perfect day off I would spend the morning curled up in a cozy bed, sipping a latte, with my nose in a novel and my pups curled on my feet. I would get some fresh air in the afternoon - with my husband by my side - or some close friends. For dinner we would try a new local spot that is off the beaten path. Before bed, we might play a cooperative board game and finish the night with a pint of Ben & Jerry's.
Northern California wedding photographers THE GANEYS is a valued member of our Vendor Collective. As a husband and wife team, Emily & Thomas are driven by capturing real moments and documenting love stories in an organic way. You can see more of their work in the MAGNOLIA ROUGE VENDOR GUIDE and you might also want to check out this Old world meets modern day in this wedding inspiration at Vizcaya Museum & Gardens.