We are chatting to Boston wedding photographer CATHERINE THRELKELD today and finding out a little more about her. Catherine uses film photography as much as possible during wedding days when she has natural light available. "I love how my film photographs look like paintings. Wedding photography can be an art, and film forces me to slow down and be artistic."
WHAT MADE YOU WANT TO BECOME A PHOTOGRAPHER? I studied abroad in college in Urbino, Italy for a journalism class. I thought I was going to be a writer, but my photography professor kept telling me how good I was. I won an award a the end of the class for my photography project. I just took that boost of confidence and ran with it. I've had a lot of photography mentors throughout my life, mostly newspaper photojournalists, and they taught me a lot about the importance and impact of photography.
TELL US A BIT ABOUT YOUR PATH TO GET THERE. I studied journalism at Louisiana State University and worked at a daily newspaper after college as a photojournalist. I met my boyfriend (who is from Boston), moved to New England shortly after and started photographing families and second shooting weddings. Five years later, I have my own wedding photography business and a wonderful circle of clients.
HOW WOULD YOU DESCRIBE YOUR STYLE? My shooting style comes from a journalist background, but film has pushed me into a more artistic and romantic style. I love shooting film - it makes my photos look like watercolour paintings.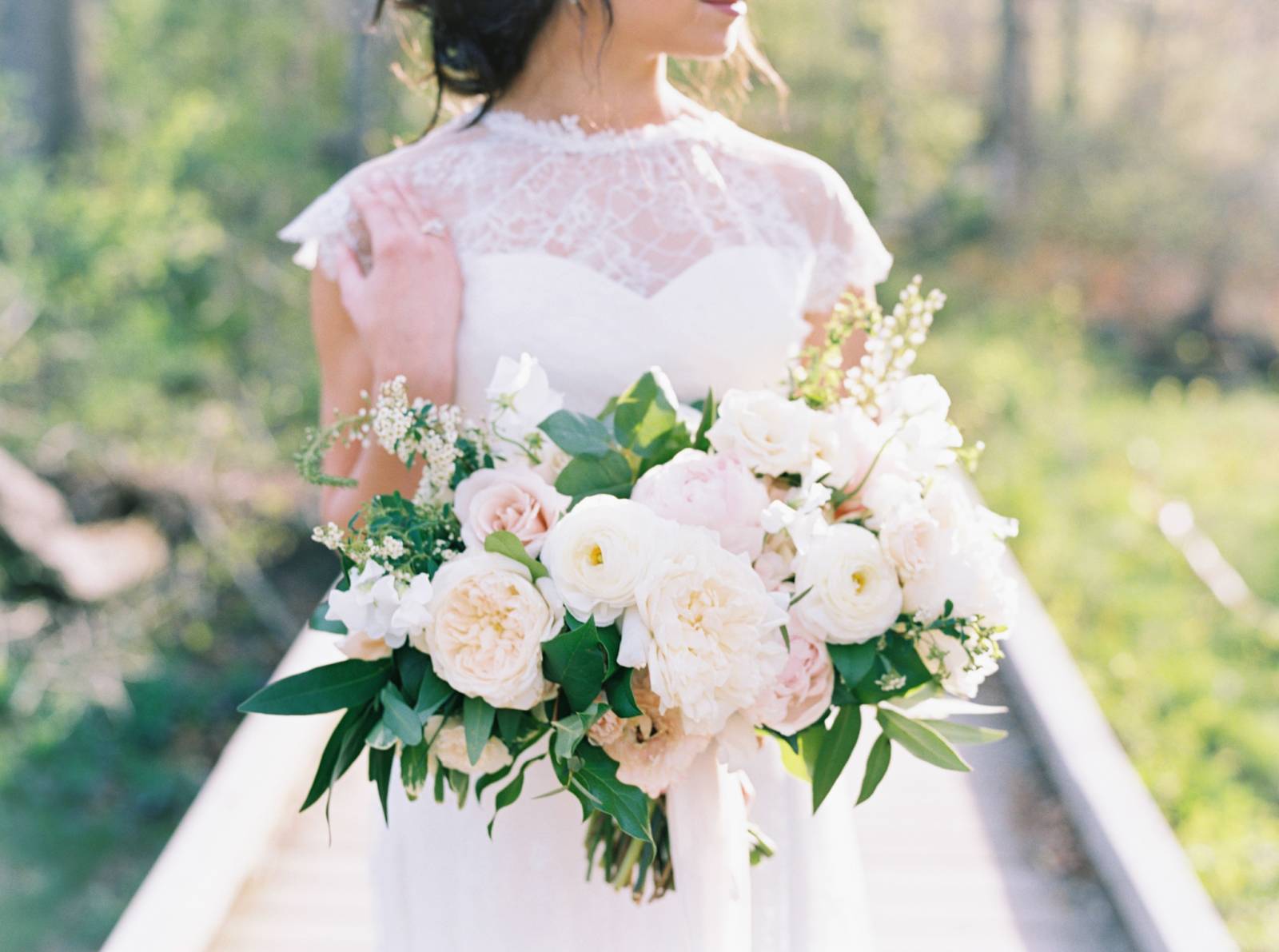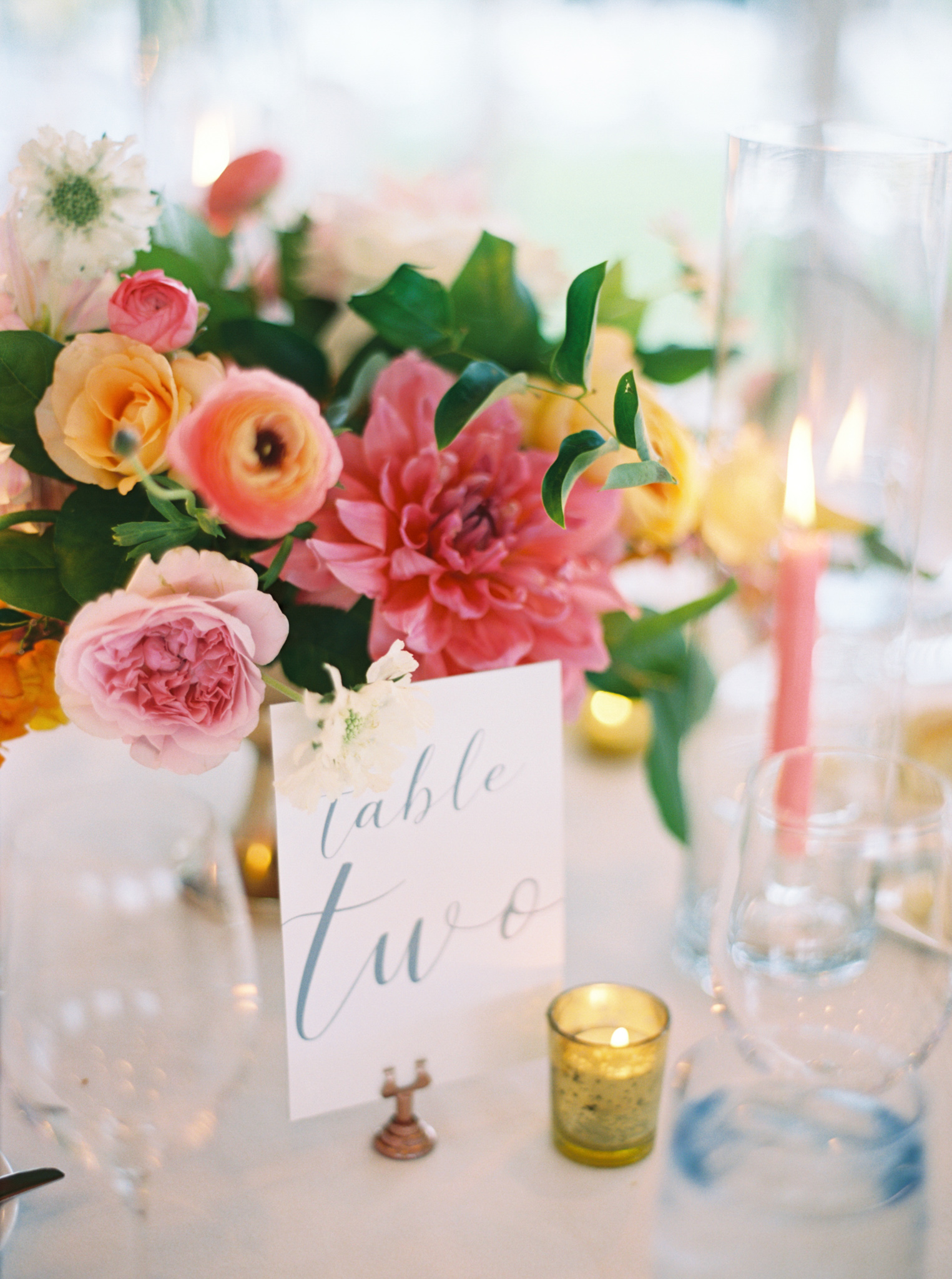 WHAT DO YOU LOVE MOST ABOUT WEDDINGS? I love how unique and special each wedding is! It's much more moving when couples incorporate special and sentimental details. Weddings can be very cookie cutter, but I love how unique my clients are.
CAN YOU RECALL YOUR FAVOURITE WEDDING EXPERIENCE? I was recently in a wedding as a bridesmaid for my boyfriend's sister. It was really special to be on the other side of the day and experience the emotions. I also got to sit with the bride when she received her wedding photos, and it gave me a good perspective on what photos are truly important to the couple. Portraits and details are lovely, but couples want to see emotion, human connection, and their friends and family.
SHARE YOUR FAVOURITE IMAGE WITH US AND TELL US WHY. I love this image below of my clients, sitting in the back of their classic car after they got married. These two were so gracious to me and so wonderful to work with. It was my first wedding at a venue that I've tried so hard to work at, and I shot more film than I ever have at a wedding. It was also a team of vendors that I've been dying to work with. It was very gratifying in many ways, but I also fell in love with how happy and relaxed they look.
ASIDE FROM FAMILY & FRIENDS, THREE THINGS YOU CAN'T LIVE WITHOUT? I can't live without good food. Healthy and delicious food is so important to me. I also really love coffee and yoga pants.
WHERE WOULD WE FIND YOU ON A SUNDAY MORNING? Definitely at brunch. My boyfriend and I have a couple of favourite places that have amazing food, great coffee and delicious sweet treats. After brunch, probably on a walk with our Dalmatian, Penny.
HOW WOULD YOU SPEND YOUR IDEAL DAY OFF? Exploring a new place. I love seeing new towns, trying the local coffee shop, going for a walk and sampling a few different restaurants. I moved to Boston 5 years ago, and have been very inspired by the New England architecture whenever I travel. I'm also a foodie, so dining out is a big part of how I explore a place.
If you're looking for a Boston wedding photographer you can see more of Catherine's work in our VENDOR GUIDE and also in this Moody and romantic Massachusetts Mansion wedding with rich plum tones.